2023 AMA EnduroCross 2023 Schedule Announced
AMA EnduroCross organisers have announced the 2023 calendar of events with six rounds, across the United States in two new venues running from September 23 in Colorado through October and concluding in Reno on November 18.
After the hugely 2022 EnduroCross Championship which saw rookie Jonny Walker take the overall title, the team behind the series have been working hard to move things forward for 2023.
New locations, a return to an "iconic" venue and a general moving onwards and upwards vibe greets Enduro21's comms with the team and their plans for the season ahead.
2023 AMA EnduroCross Championship:
Round 1: Loveland, CO, Blue Arena - September 23
Round 2: Everett, WA, Angel of the Winds - October 7
Round 3: Prescott Valley, AZ, Findlay Toyota Center - October 21
Round 4: Idaho Falls, ID, Hero Arena - October 28
Round 5: Redmond, OR, First Interstate Bank Center - November 11
Round 6: Reno, NV, Reno-Sparks Events Center - November 18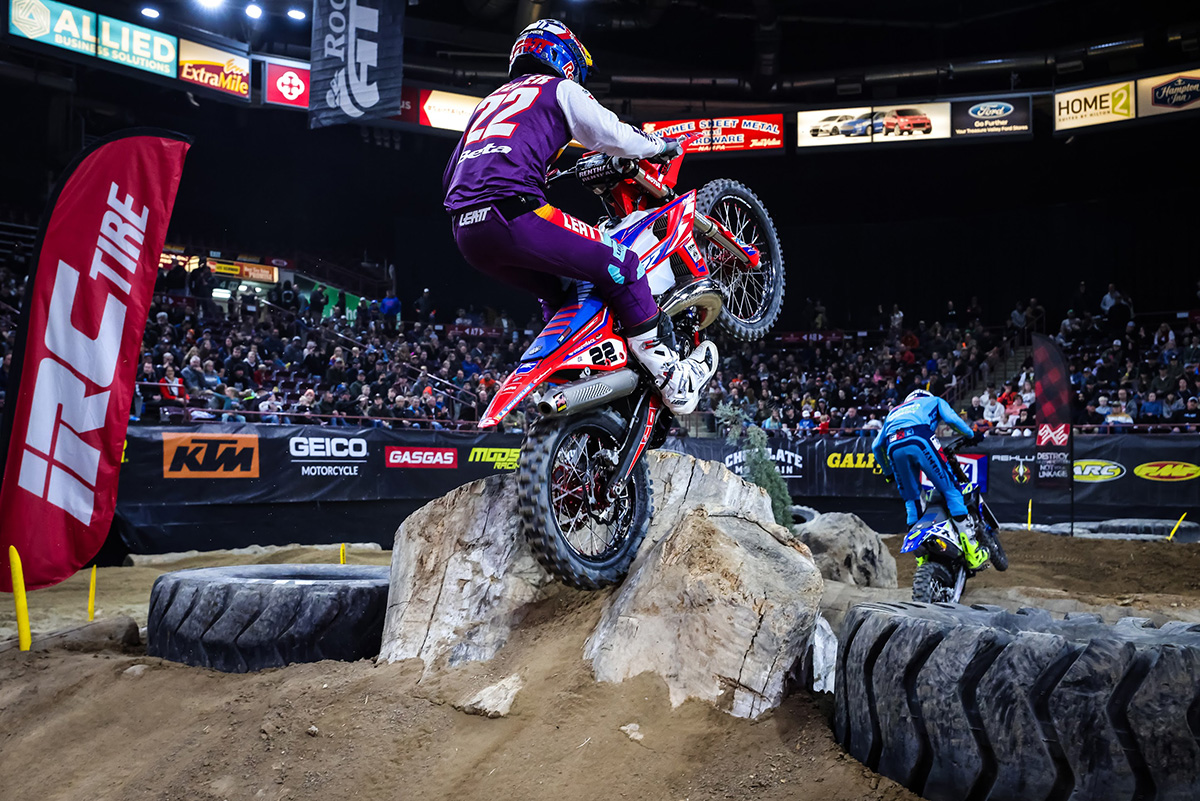 Return to Washington State
Round one kicks off on September 23 with a new location for EnduroCross, the Blue Arena in Loveland, Colorado – 50 miles north of Denver. The series then heads to one of the most iconic venues in EnduroCross history to an arena not featured as a championship round since 2017.
Angel of the Winds in Everett, Washington will play host to round two on October 7, answering the call of many who hoped for EX racing would/should/could revisit that neck of the woods.
After a week off the series resumes at the Findlay Toyota Center in Prescott Valley, Arizona on October 21. That's followed by the second of the two new venues at the Hero Arena in Idaho Falls, Idaho welcoming racers and fans on October 28. The Hero Arena is part of the Mountain America Center, a completely new and state-of-the-art facility which opened its doors in 2022.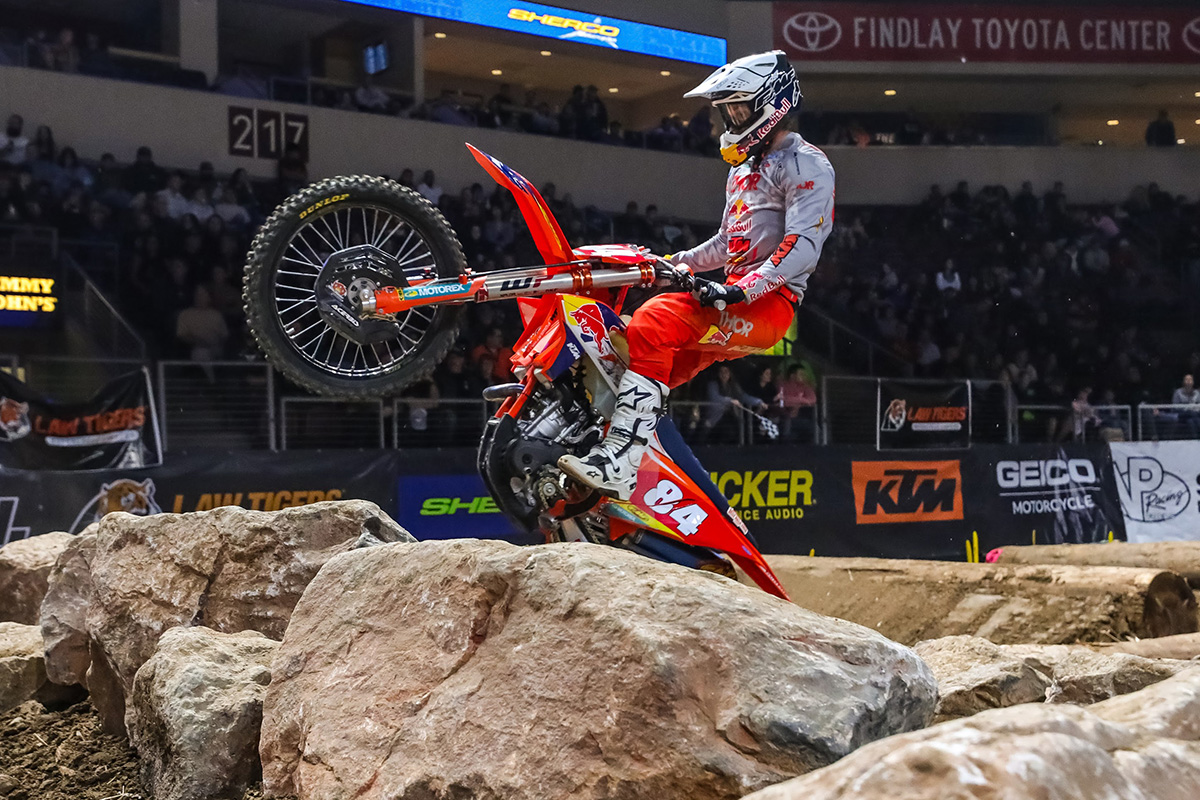 November 11 sees the circus head to First Interstate Bank Center in Redmond, Oregon which EX organisers say they were adamant on returning to after a successful inaugural event in 2022.
As last year, Reno, Nevada will host the finale and championship round six on November 18. The Reno-Sparks Event Center provides a spacious arena floor which allows for variety and creativity in track design—both important attributes that make great racing they say and the proof was in the eating last season when multiple championships were decided in the final moments.
"This year's EnduroCross series is one to get excited about," EX explains. "We've now seen [after last year] what the series is capable of and it's trajectory appears to be. Regarding the competition, we now have unfinished business carrying over storylines, fresh starts, and more. It truly is a new era for EnduroCross."
Tickets for the 2023 EnduroCross series will become available soon. Competitor information and registration for 2023 will be announced separately.
More information: www.endurocross.com