Fantic Racing confirm three-rider line-up for 2024 Dakar Rally
Fantic Racing have confirmed their three-rider squad heading to the 2024 Dakar Rally, an enduro-heavy line-up of Jeremy Miroir, Tommaso Montanari and four-times Enduro Women World Champion Jane Daniels.
After their first 'shakedown' attempt at the Dakar Rally in 2022 with the prototype XEF 450 Rally, Fantic followed that up in 2023 with the production model still under development with Franco Picco and Alex Salvini in the factory team.
The '24 edition of the Dakar takes the Italian manufacturer to the next level with a more serious attempt and with a three-strong, enduro-heavy rider line-up. Former European and Italian enduro champion Tommaso Montanari, French former enduro champion Jeremy Miroir, and current Enduro Women World Champion Jane Daniels are heading to Saudi Arabia for January 5.
All three riders took part in the 2023 Morocco Rally to guarantee their places at Dakar and for Daniels at least it was crucial to meet the requirement (basically prove herself in this different sport of rally-raid).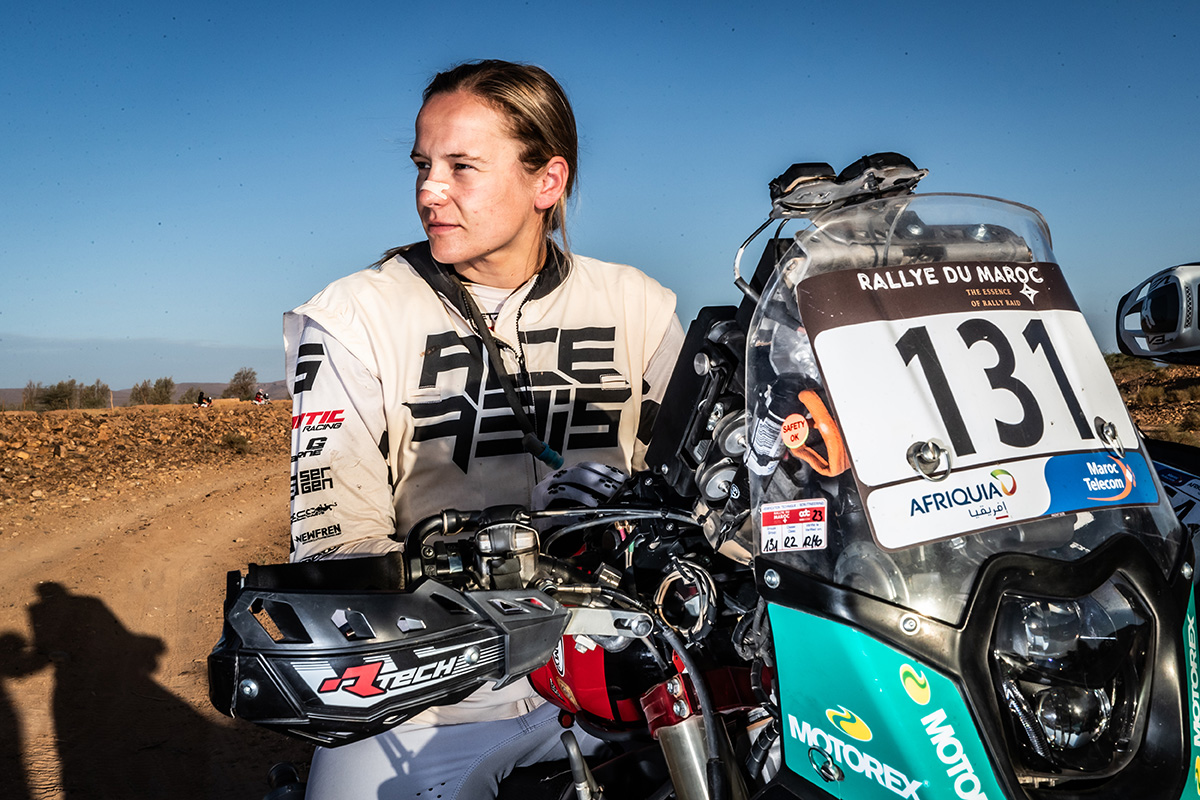 The "rookie" in the team is the most successful Fantic Racing rider Jane Daniels who needs no career rollcall from us on Enduro21 having taken her fourth world enduro title last month she immediately got on a plane to Morocco and brought her XEF 450 home in 44th (out of 133 riders).
Her result would have been different but for a day one navigation mistake. Apart from that she was on top 40 pace for the remining days and it was enough to secure her the ticket to ride at Dakar.
Enduro21 spoke to Jane after that race: 5 minutes…Jane Daniels – on the verge of the Dakar Rally 2024
"I am really excited about this new adventure and can't wait to get stuck into the biggest rally raid in the world." Says Daniels. "I feel I have made good preparations after racing every weekend this year, so if I can spend a little bit of time this winter doing road book training, then I will be able to put my best foot forward to conquer Dakar. Thanks to Fantic for this opportunity; it's a dream come true!"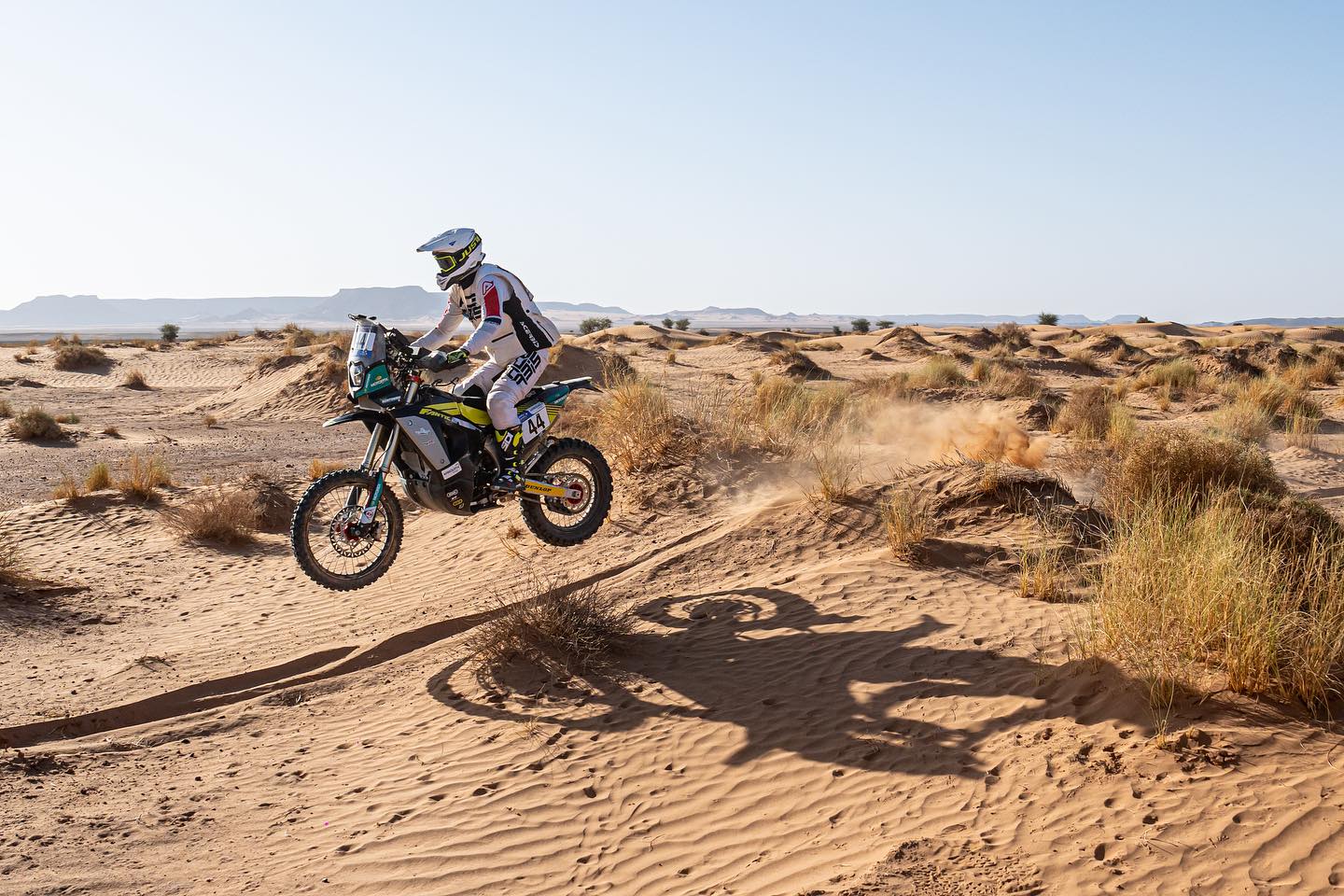 Jeremy Miroir, the former ISDE World Trophy medalist also has rally experience and success winning Rally3 classes at lower profile races, finished Rallye du Maroc in 19th in his debut on the big bike. "To participate at Dakar 2024 is realizing a childhood dream, and I am really happy to do it with the Fantic Racing team. I'm really looking forward to riding the XEF 450 at the Rally Dakar."
Former European and Italian Enduro champ Montanari finished 16th in Morocco but has been on a long road to recovery after crashing badly at this year's Dakar.
Photo Credit: Fantic Racing