Results: Taylor Robert wins 2020 WORCS round 1 at Primm
The 2020 WORCS season kicks off with 2019 champion Taylor Robert picking up right where he left off with the win at round one – Dante Oliveira finishes second and Giacomo Redondi third.

Number one plate holder, Taylor Robert got the win at the first round of the 2020 WORCS series in Primm, Nevada. Dante Oliveira starts his season with a fien second pushing Robert all the way 2018 champ, Giacomo Redondi back from EnduroGP racing WORCS and taking third place.
Third off the start, Robert made the move into second early in lap one and began chasing down race leader Zach Bell. Robert was right on Zach's heels, but the Kawasaki rider had to pull out the race due to a bike issue allowing the KTM rider to take the lead and never look back.
With Dante Oliveira settled into second Robert maintained a 10 second lead through the first half of the race before making a charge on lap seven which saw him finishing 43 seconds ahead, bagging his first win of the season in the process.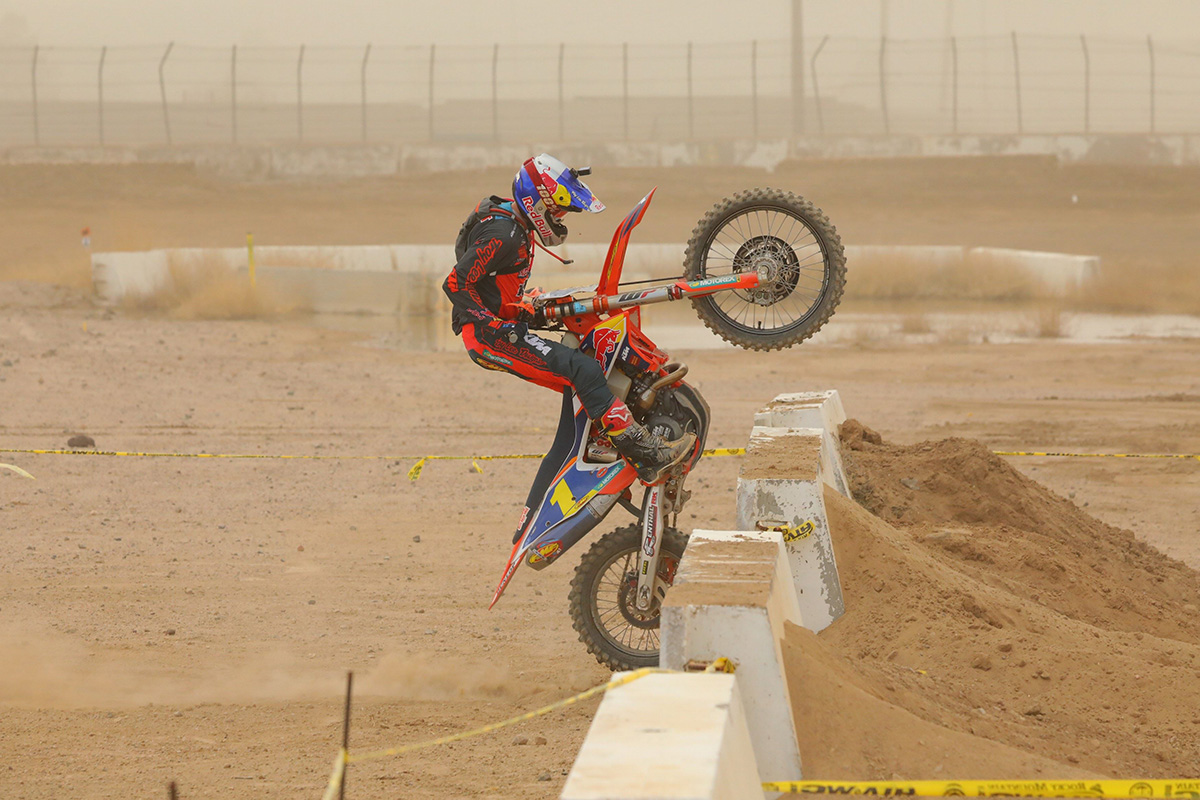 "After I got by Zach [Bell], I kind of put the charge down. Dante was riding really well and I couldn't shake him," admitted Robert. "I just kept pushing through the whole two hours and I think I was finally able to break him and just kind of keep an aggressive pace all the way through. It felt pretty good though. The track was nice and rough, which I liked."
Oliveira showed he had the speed to take first place by posting the fastest lap of the race but as the two-hour mark approached he founded impossible to keep Robert in sight and had to settle for second.
Third place went for 2018 WORCS champion, Giacomo Redondi, who had to work his way through the pack after being seventh off the start. Climbing up to fourth by lap six he was able to make the move to third on the final lap to clinch his first podium finish of the year.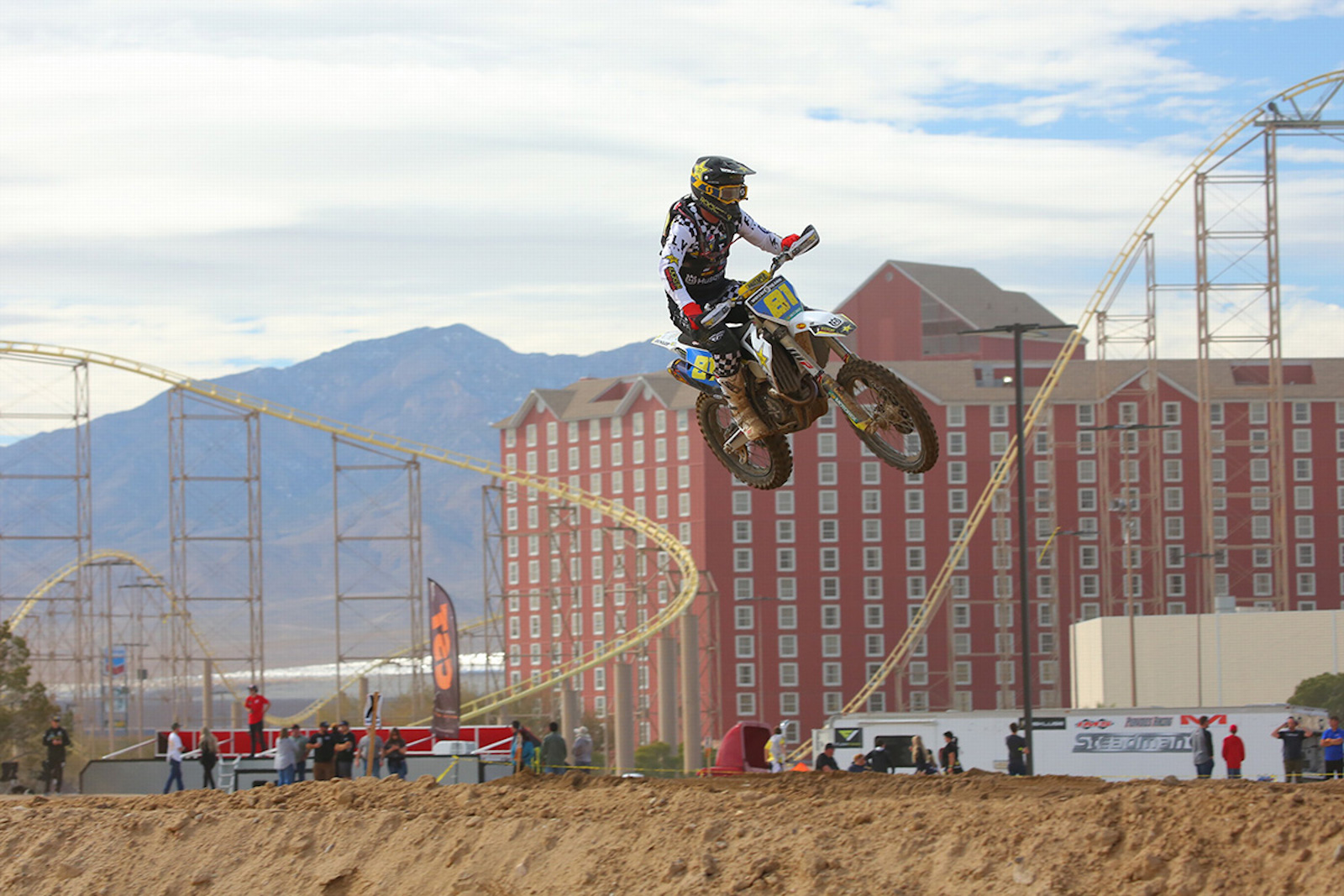 "At the beginning, I tried to stay with the pack but after the first bit I tried to make my own pace and I was gaining time and catching up to the guys in front of me. I started the last lap really close to third and we finished on the box. I'm really happy, thank you so much to everybody that helps us out. I'm looking forward to the next round," said Redondi.
Mason Ottersberg finished first in Pro 2 with Mateo Oliveira and Austin Serpa rounding out the podium. Brandy Richards took the win ahead of Lauren Woods and Kaitlyn Jacobs in the Women Pro class.
2020 WORCS Primm Pro results:
Taylor Robert, 12 laps, 2:00:07.521
Dante Oliveira, 12 laps, 2:00:51.410
Giacomo Redondi, 12 laps, 2:01:57.410
Gary Sutherlin, 12 laps, 2:02:03.840
Trevor Stewart, 12 laps, 2:03:20.130
Austin Walton, 12 laps, 2:05:31.336
Justin Seeds, 12 laps, 2:09:08.300
Cole Martinez, 12 laps, 2:10:41.652
Ryan Surratt, 12 laps, 2:10:42.437
Mitch Anderson, 12 laps, 2:11:41.910
The WORCS series returns on February 21-23 for round two in Taft, California.
Full results and more information: WORCSracing.com
Photo Credit: Harlen Foley