Quick look: Honda's new, accessible dual-sport XR150 and CRF300LS models
Honda's already-broad range of small-displacement motorcycles expands for 2023, with a pair of approachable dual-sport bikes the all-new, baby XR150L and lower seat height CRF300LS model.
Honda has a long and proven history of dishing up super-reliable, four-stroke dual-sport bikes of various sizes for kids through to wise, old trail dogs. That model line just grew two stronger in their dual-sport category, with the "approachable, value-focused" XR150L and a lower seat version of the hugely popular CRF300L to make three models in that line-up.
Baby XR for the masses
Honda boast the XR150L bike has potential for both "short-run transportation and relaxed weekend off-road outings". On the face of it you can easily see why it'll be attractive to trail riders, as town transport for literally anyone and a solid prospect for riders relatively new to the dual-sport (or bikes at all).
The XR150L jumps on the shoulders of the reputation established by the XR650L, and the industry's lowest priced, full-size dual-sport motorcycle, like a kid wanting days out in the woods.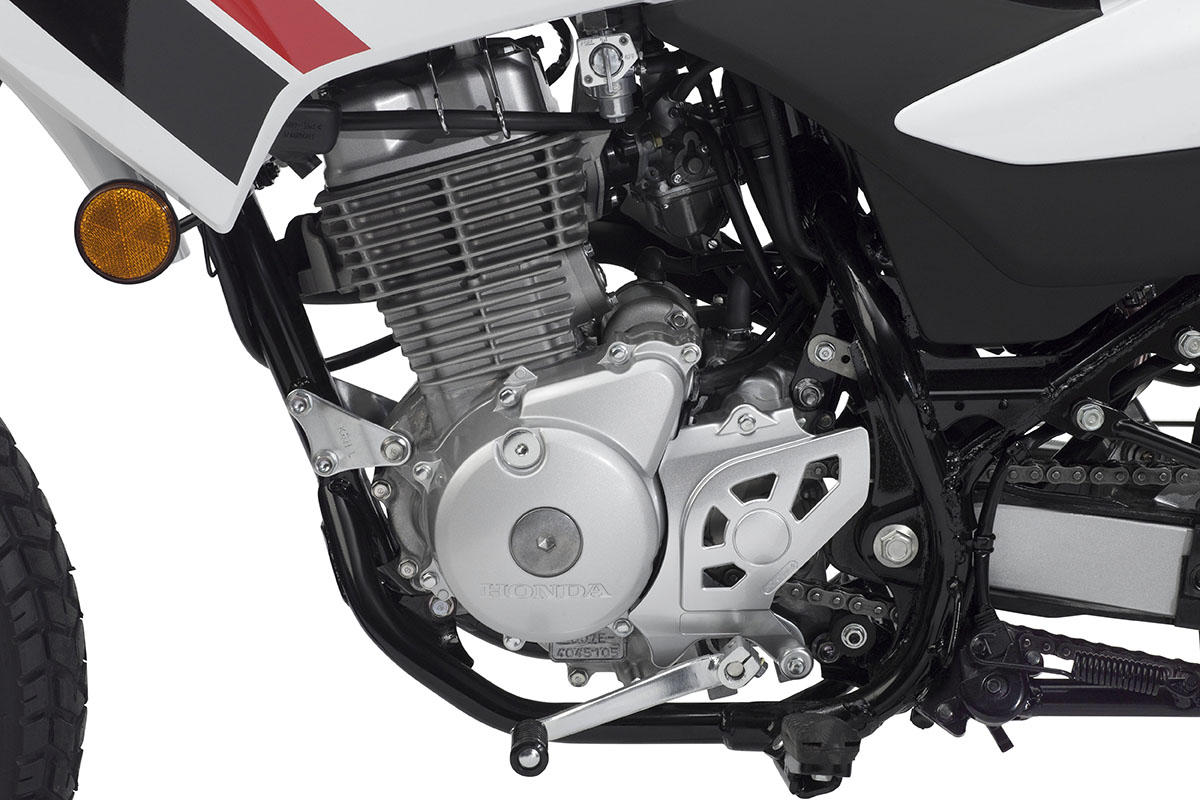 The XR150L is "capable of highway speeds" Honda says, with a 149.2cc air-cooled four-stroke engine tuned to "competently handle around-town riding and confidently negotiate dirt roads and trails".
There's little doubt it will be accommodating and efficient with what Honda claim is the largest-in-class 2.8-gallon (10.8litre) fuel tank to deliver a tested 346 miles of fuel range. The XR150L features both electric start and a kickstart backup.
XR150L MSRP: $2,971
Color: Black; White
Available: April '23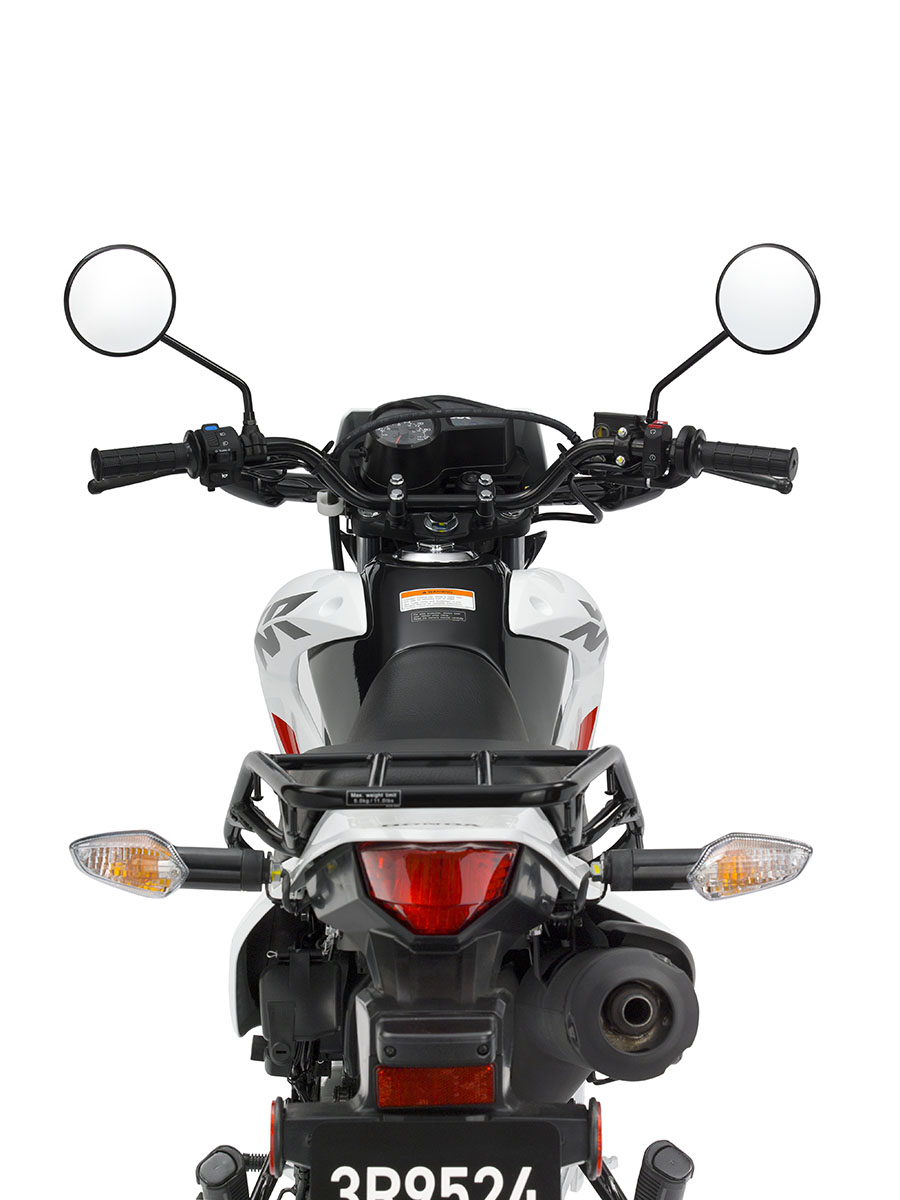 CRF300L multi-choice for 2023
There's nothing new to see here but the CRF300L is the motorcycle industry's top-selling dual-sport model Honda claim. With the above model options plus the standard machine, it's not going to let that moniker slip just yet.
There's another new version, with a shorter seat height – the CRF300LS. The LS version has a 32.7inch (83cm) seat height compare to 34.7inch (88cm) is equipped with ABS as standard, unlike the normal-seat-height CRF300L which is offered in standard and ABS versions.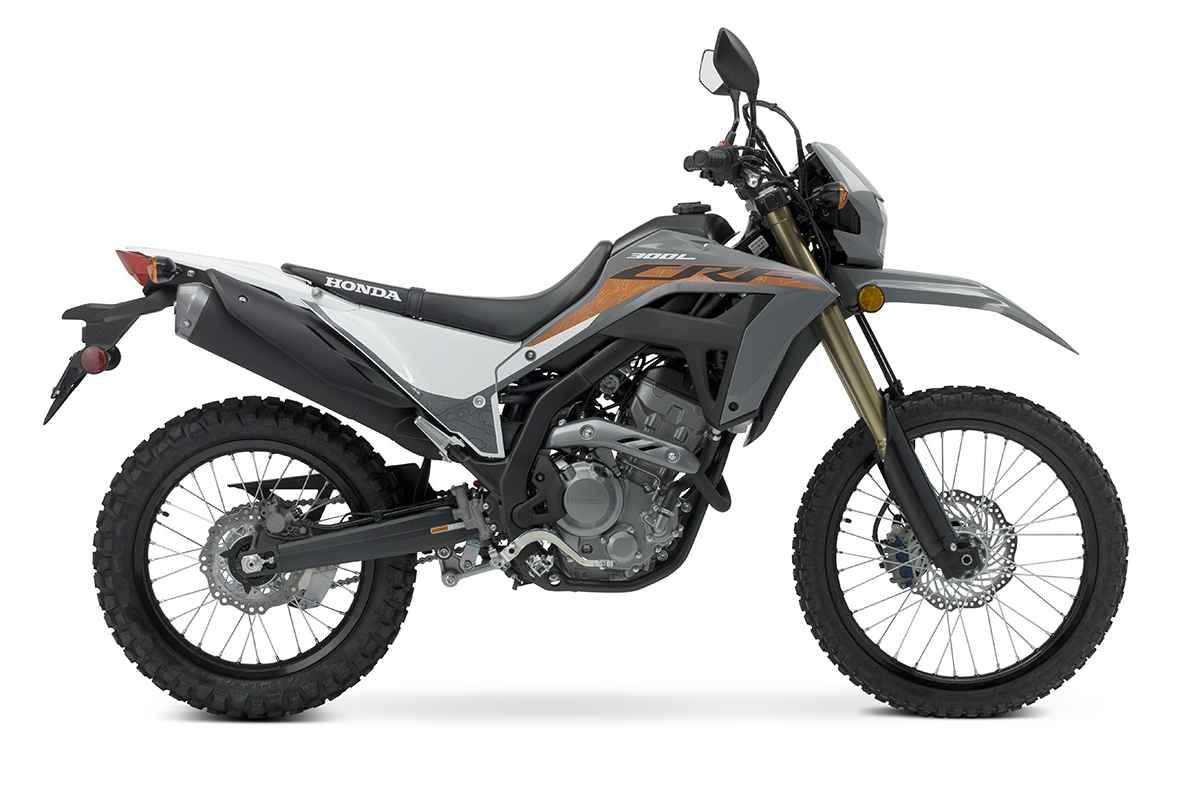 Reliable as old horses, easily accessible, low-cost and making the adventure of dual-sport riding amazingly accessible. These bikes are popular for a reason.
CRF300L: $5,399
CRF300L ABS: $5,699
CRF300LS: $5,699
Colours
CRF300L: Red
CRF300L ABS: Red
CRF300LS: Swift Gray
Available: April '23 (CRF300LS May)
CRF300L Rally – Adventure Lite
Aiming to prove big adventure is possible in a small package, Honda's CRF300L Rally is logically the upgraded version of the standard CRF300L but with upgrades.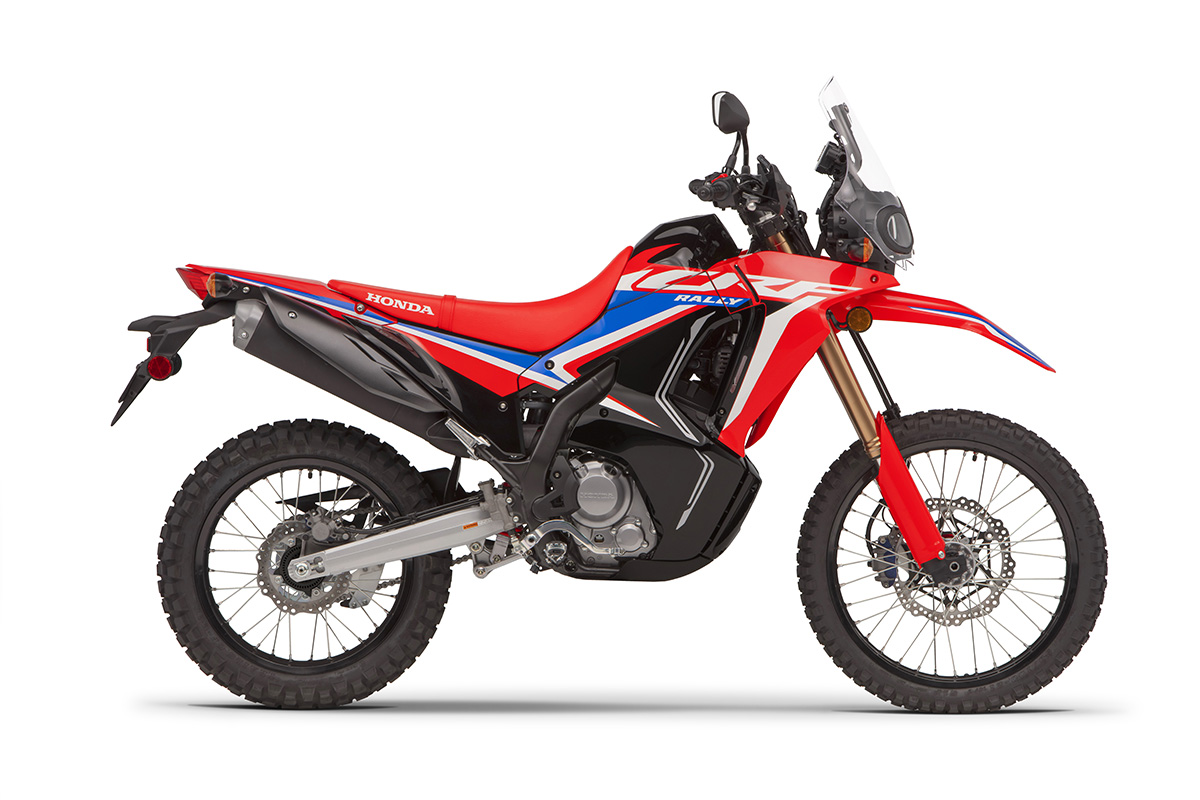 That includes hand guards, increased fuel capacity and a frame-mounted wind screen. An "approachable, affordable entry to the ADV world" Honda say as well as being a decent commuter bike with some cred on the streets Dakar-aping shapes and colours. Available in standard and ABS versions.
CRF300L Rally: $6,149
CRF300L Rally ABS: $6,449
Colour: Red
Available: April '23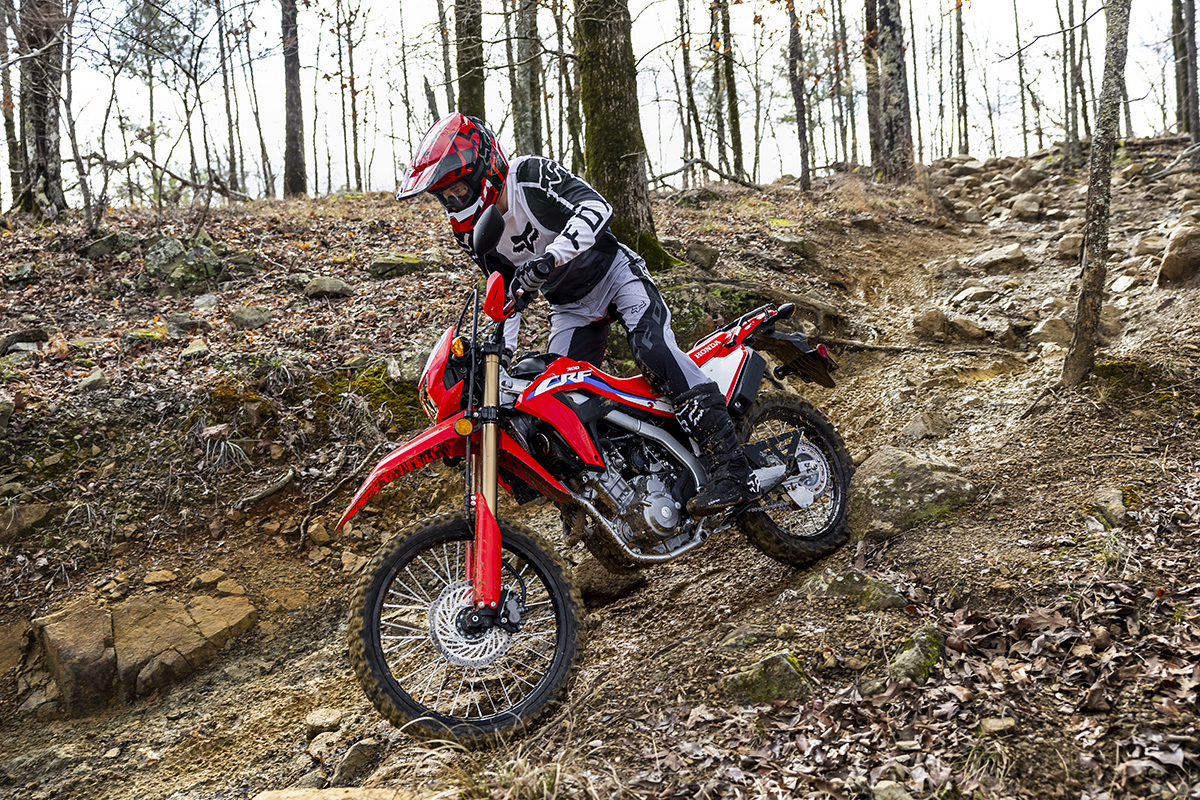 "At Honda, we're committed to producing motorcycles that suit riders of all experience levels and backgrounds, and the dual-sport category is a great example of that," says Brandon Wilson, American Honda Manager of Sports & Experiential. "The CRF300L is hugely among those looking for an affordable, reliable dual-sport machine, and the new 'LS' version makes the platform an option for those who prefer a shorter seat height. Expanding on that theme, the all-new XR150L is a great dual-sport machine for value-focused customers."
More information: www.powersports.honda.com