Bikes of the 2021 Dakar Rally
The Dakar Rally is the toughest motorsport race on the planet. It will throw two weeks of racing and cover almost 8,000 kilometres across Saudi Arabia. Enduro21 takes a look at the bikes and teams ready to face that mighty task…
As the bikes and teams head to Saudi Arabia ready for the start of the biggest off-road race on the planet on January 3, they will all arrive with a problem: little or no race experience in a pandemic-hit year.
Opting to run largely the same spec bikes means teams will have a solid base to work with and, for the most part, also the same rider line-up standing on their footpegs which means all they have to worry about is the race, right?
Well, kind of. The bigger preoccupation for many will be the new rules which include mandatory use of airbag, roadbooks handed out just before the stages and most controversially of all a six-tyre allowance for the professional riders during the whole race.
"I think that rule's absolutely insane." 2020 Dakar Rally winner, Ricky Brabec
No rider has an issue with the increases in safety but plenty have voiced opinions about using used tyres on stages in a bid to reduce the speed.
"I don't really agree with the new rules – I think they are more dangerous," he said. "If we have six rear tyres for 12 days of racing then you have to go two days on one rear tyre and with a bald tyre you can't really slow down. No matter what they do to slow it down, we're not going to obey that rule, we're there to race."
Dakar is always engrossing. With the above rule changes and so many riders with little or no race saddle-time during 2020 there will be a heap of built-up energy at that start line ­– we're looking forward to it! This is our run through of the major teams and riders lining up for the prologue on January 2 in Jeddah…

Monster Energy Honda Team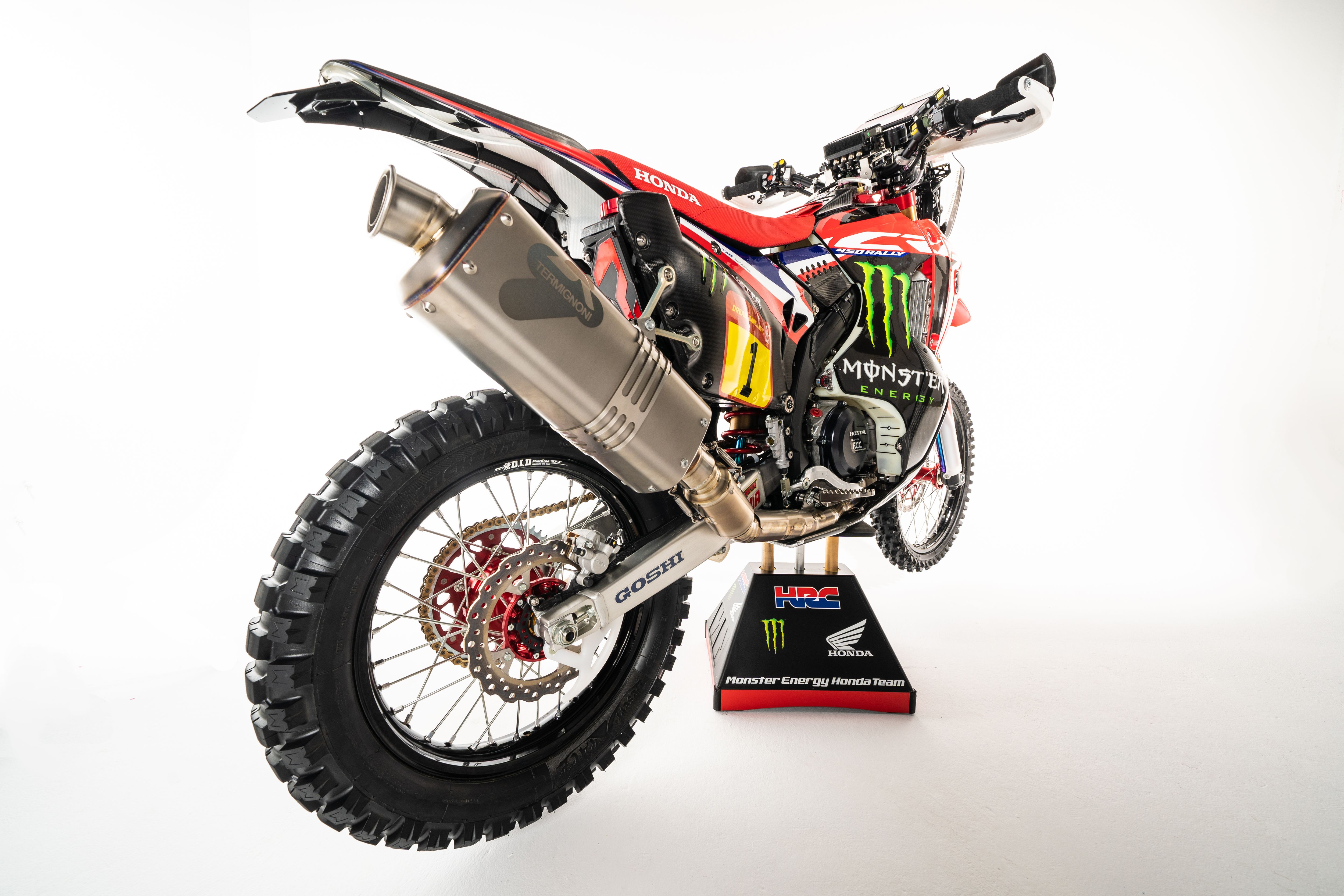 Arriving with the number one plate on his Honda CRF450 Rally, last year's winner Ricky Brabec has a different mindset now that big Dakar monkey is off his (and Honda's, and the USA's) back. Ending KTM's winning streak of 18 years, yes, 18 years, it's clear that Honda have now dialled their rally bike and with plenty of desert hours clocked up back home during the year Brabec starts as favourite.
Running pretty much the same set up as the 2020 Dakar Rally winning machine, the HRC team remains a very strong one which in recent years has put to bed gremlins which kept them off the top step.
Kevin Benavides is a rider on form having taken the win at the recent shakedown Andalucia Rally in October and could see two riders aiming to keep that number one plate under the red awning.
Riders: Ricky Brabec, Joan Barreda, Kevin Benavides, and José Ignacio Cornejo
Red Bull KTM Factory Racing
With just the five Dakar trophies held by three riders in the official Red Bull KTM team there's certainly no lack of experience or commitment and to a man, the mission to take revenge for Brabec and Honda's 2020 win seems united. As always it could be any one of the three who rises to the top by the end of week two. The question is, which one?
Limited to testing and much of it on hardpack (due to travel restrictions) wasn't ideal prep for 12 days of Dakar but in late October the KTM team hit Dubai and ramped up their efforts in the sand. The three-rider team were joined by new signing Daniel Sanders who rides shotgun as the junior member. The Australian ISDE outright winner has some exceptional role models to follow and made an instant impression with a stage win at their only competitive outing, the Andalucia Rally.
Riders: Toby Price, Sam Sunderland, Matthias Walkner and Daniel Sanders
Rockstar Energy Husqvarna Factory Racing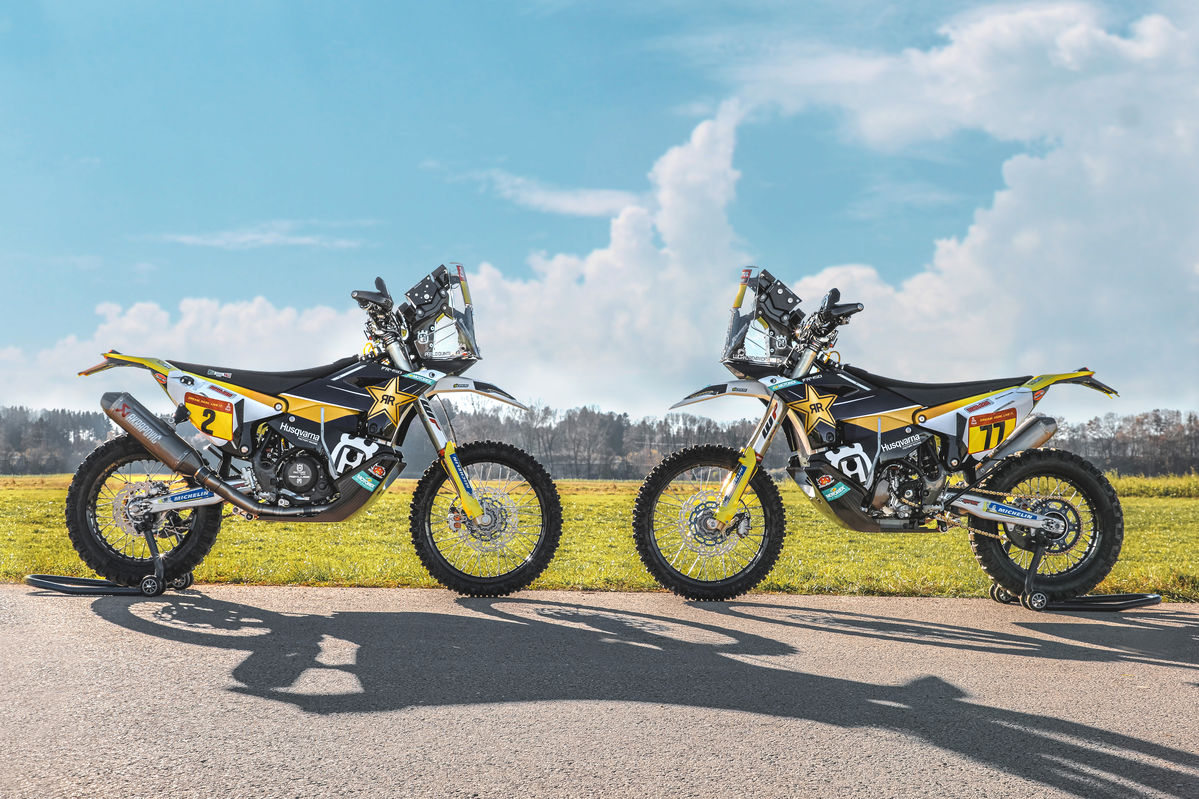 Husqvarna's official Dakar team remain a two-rider squad for 2021 with Pablo Quintanilla headlining the show but now riding alongside the Junior Benavides brother, Luciano.
Like the KTM machines, Husqvarna's changes to their bikes for this Dakar are minimal so the bigger question will be how the riders will perform. Both have plenty to prove with Benavides having stepped across from the orange awning and no doubt ready for a less intense atmosphere under Husky colours. Quintanilla meanwhile has been injured for much of 2020 and will land in Saudi Arabia with less bike time under his belt than many of his rivals.
Riders: Pablo Quintanilla and Luciano Benavides
Monster Energy Yamaha Rally Official Team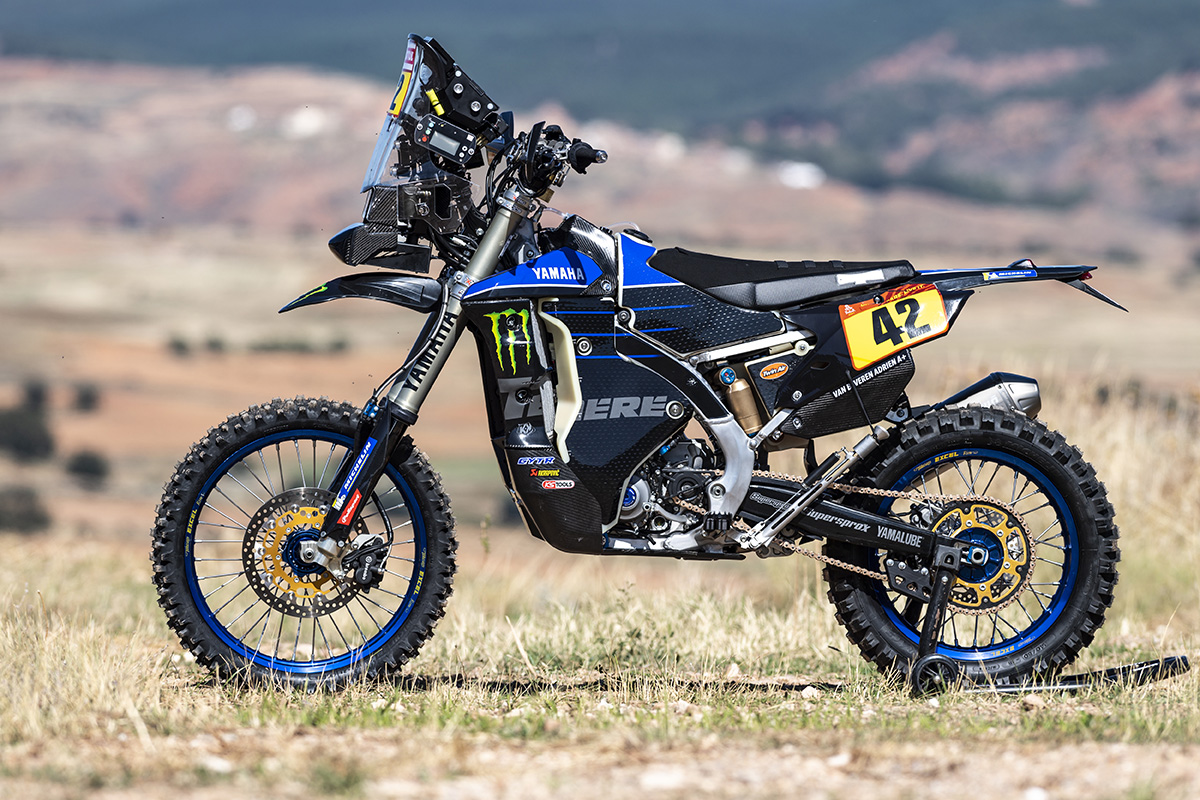 Another mostly unchanged bike for Dakar 2021 is the Yamaha WR450F Rally. Instead, it is the rider line-up that has at least changed by two notable riders – American Andrew Short and Botswanan Ross Branch who made a name for himself as a privateer stage winner in 2020.
Adrien Van Beveren remains the main rider to watch and has "unfinished business" and arrives in Saudi on the back of a podium at the Andalucia Rally. He heads what is quietly maybe a very strong team with strength in depth they have perhaps been lacking in recent Dakars. The team effort has always been a major factor for KTM and Honda, this year Yamaha looks to have that extra element.
Riders: Adrien Van Beveren, Franco Caimi, Andrew Short, Ross Branch, and Jamie McCanney
GASGAS Factory Racing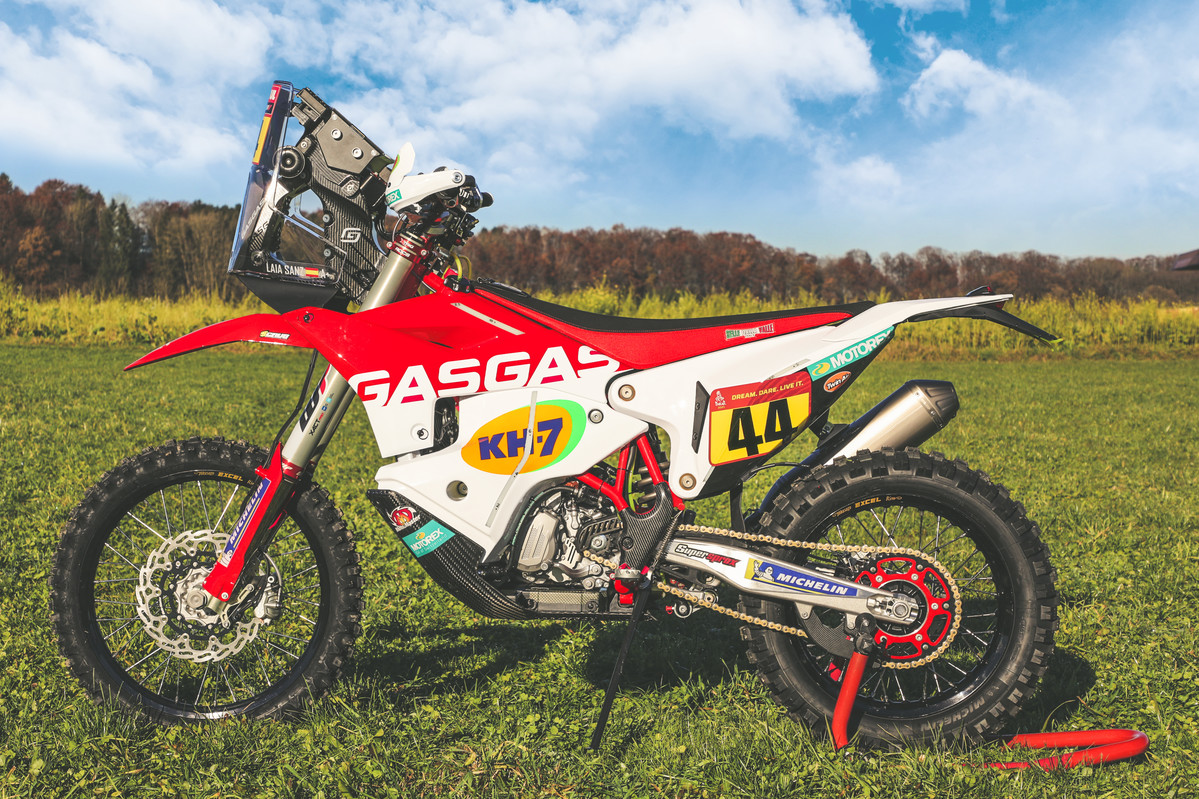 Oh Laia. The Queen of Rally had somewhat of a tough time at the 2020 Dakar, cracking on with it despite a hand injury to finish 18th. It took ages to heal and just when she was getting back on the bikes things got worse when she was diagnosed with Lyme Disease.
Despite not having the best preparation, Laia has many weapons in her vast armoury not least the steely determination to have finished every one of her 10 consecutive Dakars. Only hell or high water will stop her making it 11.
Rider: Laia Sanz
Sherco TVS Factory Rally Team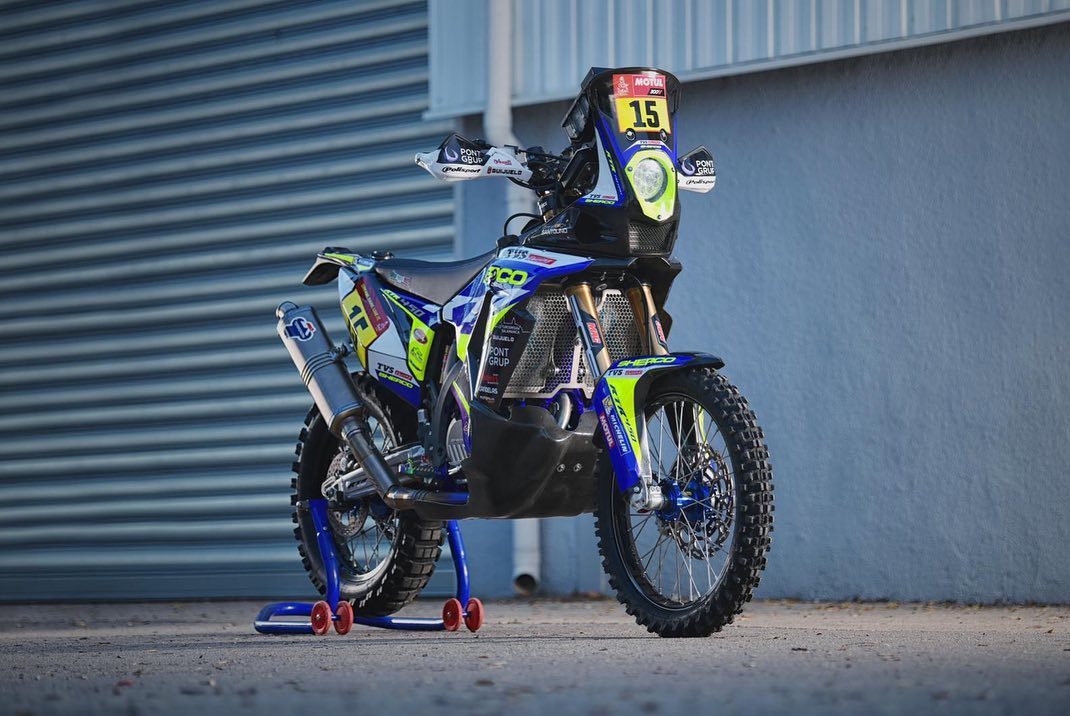 A close third place overall for Lorenzo Santolino at the Andalucia Rally gave the Sherco team a nice shot of confidence in the lead up to the Dakar. That was on hardpack but a solid result is a solid result. The RTR 450 rally bike claimed 12th at the 2020 edition of the Dakar so a top 10 finish at least should be on the cards this time around.
Riders: Lorenzo Santolino, Rui Goncalves and Harith Noah
Rieju Rally Team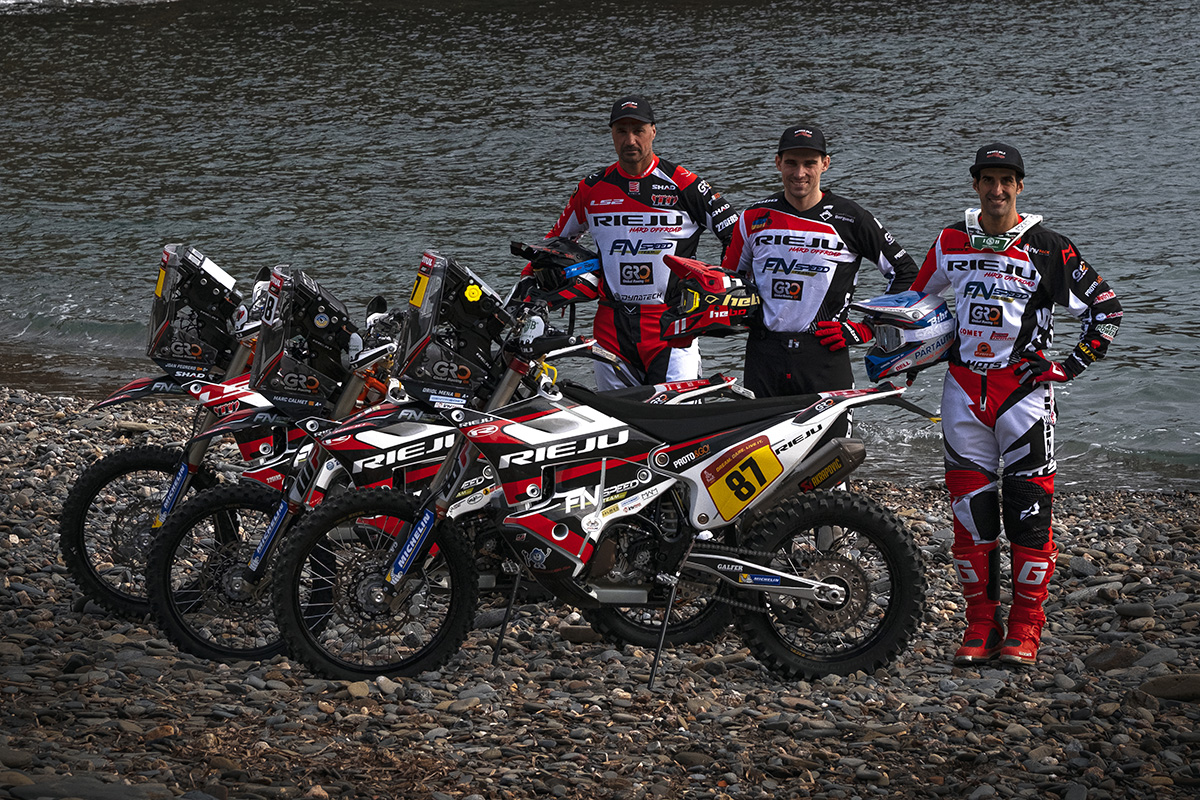 The oldest active Spanish motorcycle brand bought up the 'old' GASGAS models and they're wasting little time in getting the Rieju name out there in front of thousands of eyes in the Dakar's huge shop window.
They'll be racing on KTMs but heavily branded in their own colours, which is ironically exactly what GASGAS did a couple of years back. However you feel about that, more brands is better for the sport going forwards.
Their intention is top 10 they say and will use this year's Dakar as a test to see just what it takes, and then apply that knowledge to create their own production bikes. Smart idea.
Riders: Oriol Mena, Joan Pedrero, and Marc Clamet
Hero Motorsports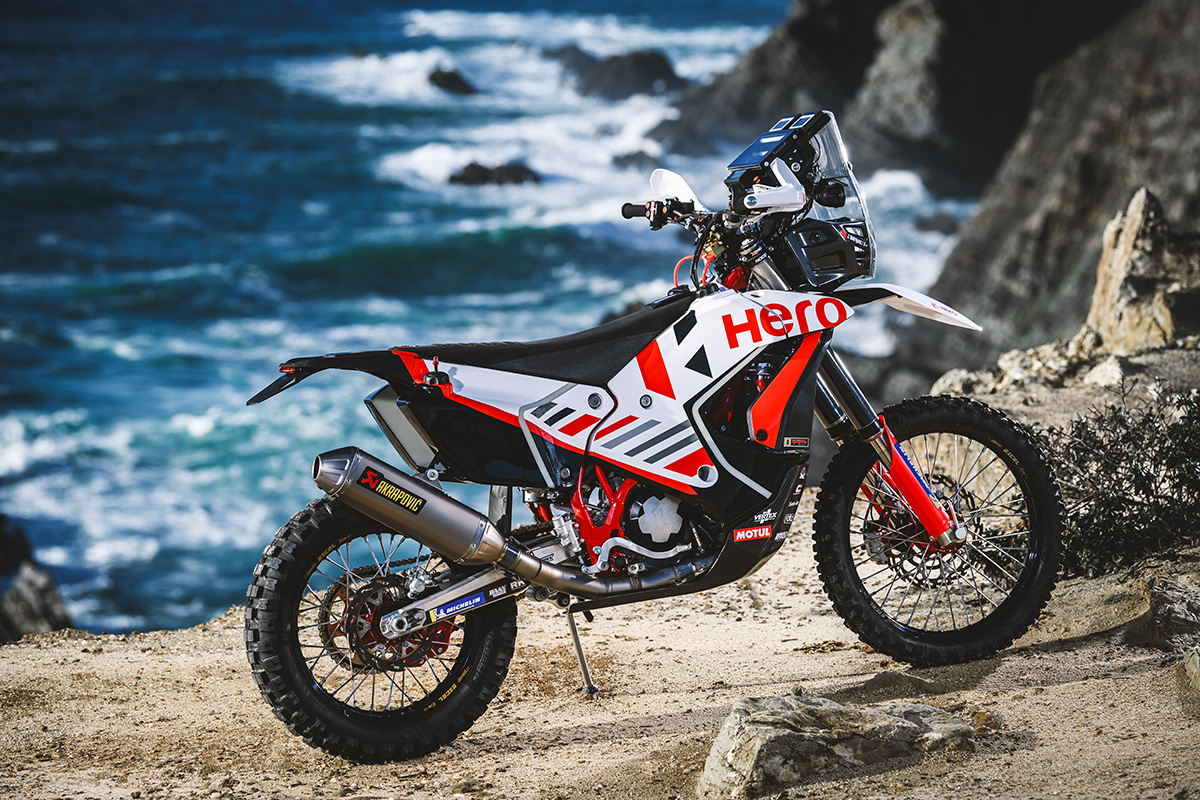 The young team, only around since 2016, the Hero squad and off-road sport was dealt a blow in 2020 when Paulo Goncalves sadly passed away in the rally. It was a dark day that naturally saw the team pull out the 2020 rally but has had a positive effect in contributing heavily to some of the new safety rules in rally.
The Hero squad have spent time on their 2021 rally bike and say they have worked on creating better ergonomics and handling which are pretty essential for when you ride for over 40 hours in the desert.
Riders: Joaquim Rodrigues, CS Santosh, and Sebastian Buhler
Notable privateers:
David Knight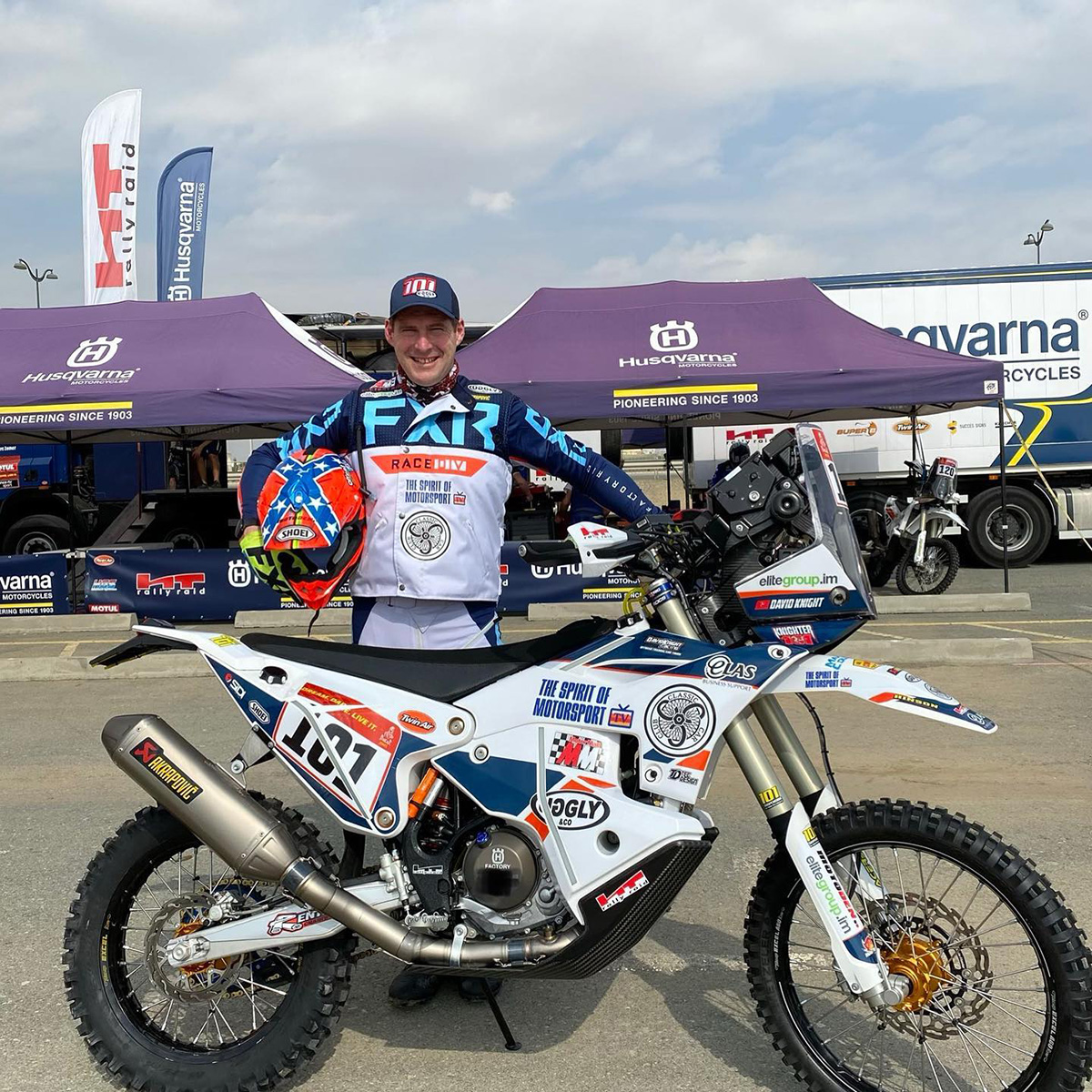 Qualifying for the Dakar at the Andalucia Rally was the easy part for Knighter, but getting the funds together to actually make it there an then overcoming the hurdles inflicted by travel restrictions proved to be the most challenging. With no option but to create a Go Fund Me page after one of his sponsors pulled out, Knighter saw a legion of fans contribute enough for him to commit to the trip in what'll be his debut Dakar.
Xavier De Soultrait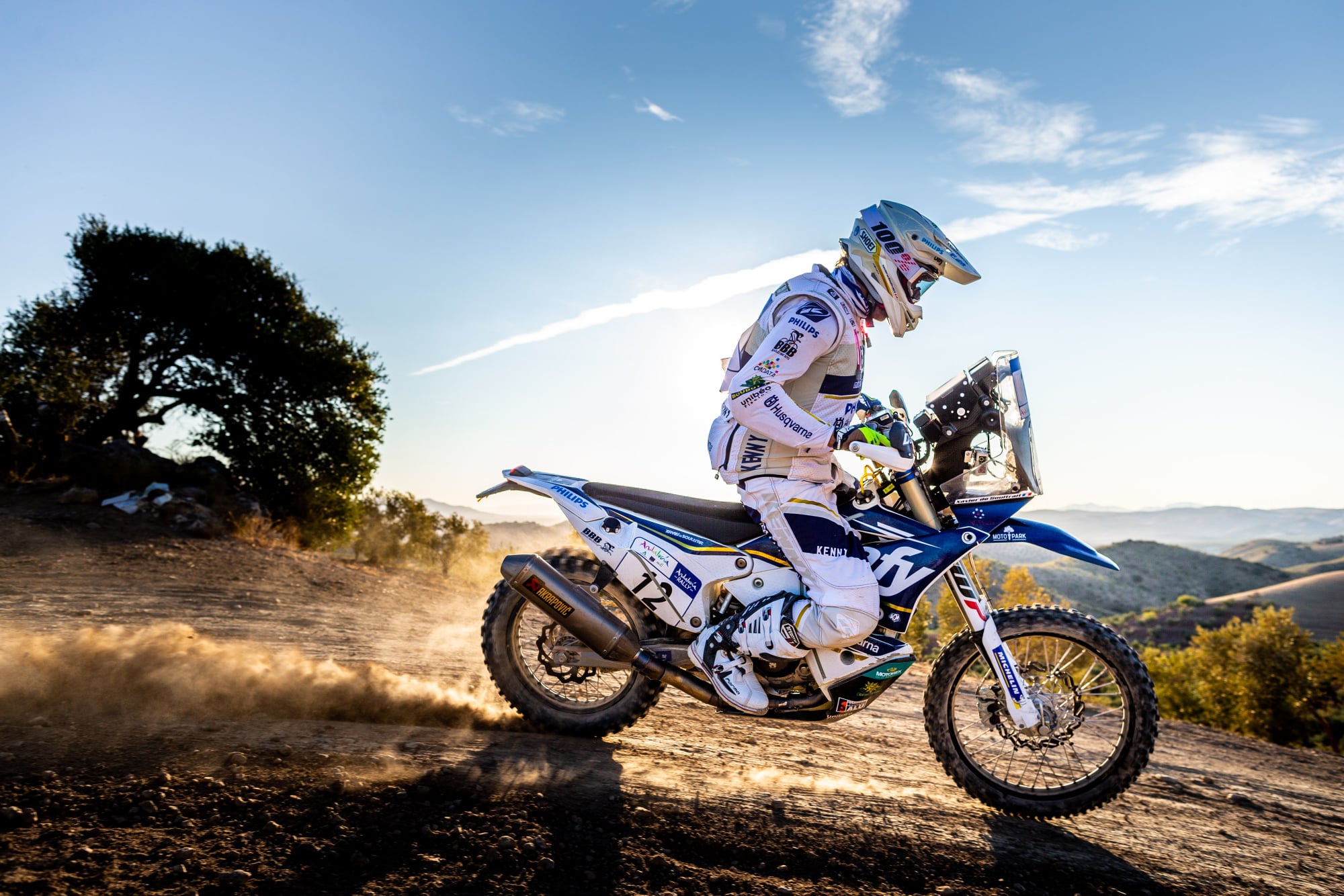 Xavier has set up his own rally team of sorts – running under the HT Husqvarna Rally squads tent. After riding for the Yamaha Official Rally Team he's switched to Husqvarna machinery and seems to be loving it. He was another rider putting in a good showing at the Andalucia Rally and it may be heading back to a less pressured environment will help the Frenchman show his colours again at Dakar.
Jaume Betriu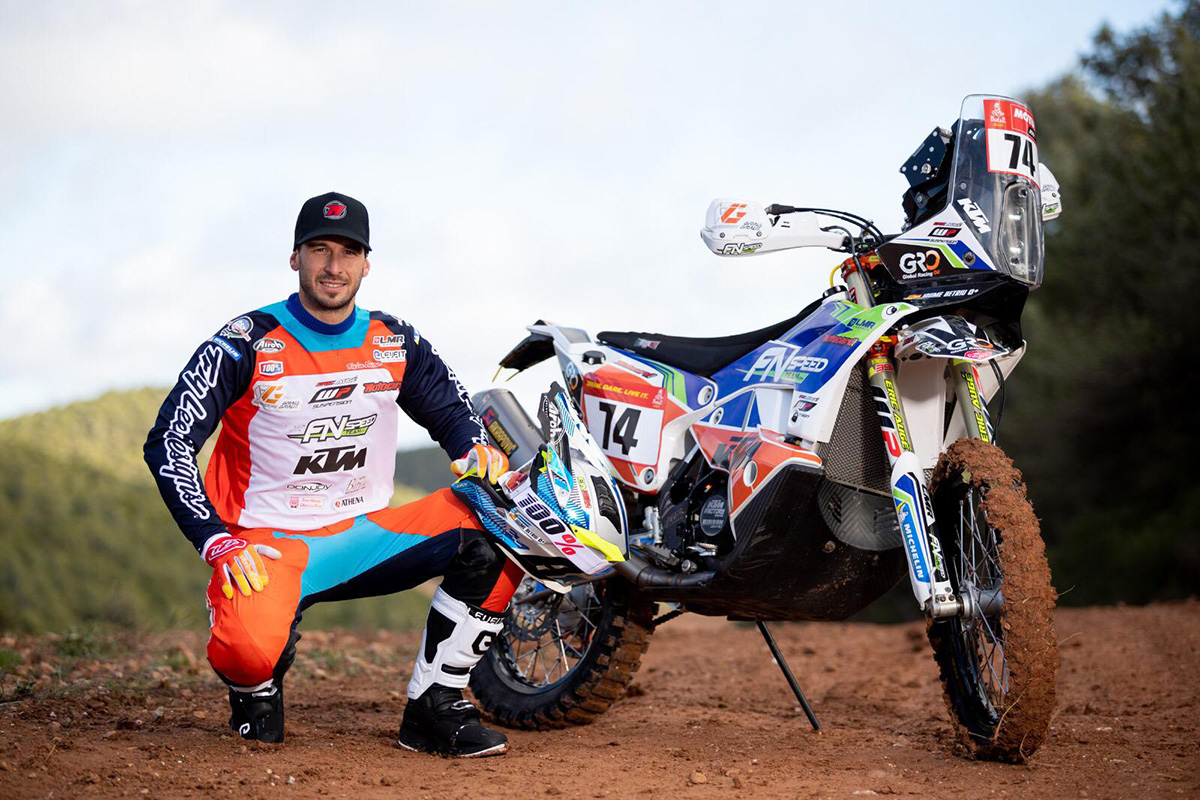 Back with the FN Speed KTM Team for what will be his second Dakar Rally, best placed rookie in 2020 (14th) Jaume Betriu has had a decent year onboard the big 500 KTM racing the Enduro World Championship. Dakar is a different game of course but Betriu is one of the few riders who will start the rally on January 3 having racked-up serious racing hours during the 2020 season.
Full rider and team listing: www.dakar.com
We need your support
If you've enjoyed this article, if you've found it informative, interesting, entertaining even, please support us.
We want to continue doing what we do, to the best of our ability, serving the enduro and off-road community.
Please consider a donation, every little helps…
Thank you.
Photo Credit: Enduro21 + Honda Racing + Yamaha Racing + RallyZone + Sebas Romero + David Knight