Quick look: 111 Racing enduro riding gear – be more Blazusiak
Do you want to be more like Taddy Blazusiak? That idea (the look at least) just got a whole lot easier with the legend of enduro's '111 Racing' riding gear brand officially now available online – Enduro21 got hold of a set to test.
Taddy's shop sounds like a good idea to us. Imagine a coffee shop or bar adorned with his bikes, kit and trophies from all the immensely successful years of racing? How cool would that be?
Along the walls of this (hypothetical) Taddy coffee shop you might also find some of this new range of riding gear from 111 Racing – Blazusiak's own brand of riding kit, hoodies, sweatshirts, even workshop clothing.
Blazusiak has been wearing and promoting the 111 Racing range for much of 2021 but, while there ain't no physical Taddy shop (yet?!), the online shop finally went live this week, just in time for Christmas.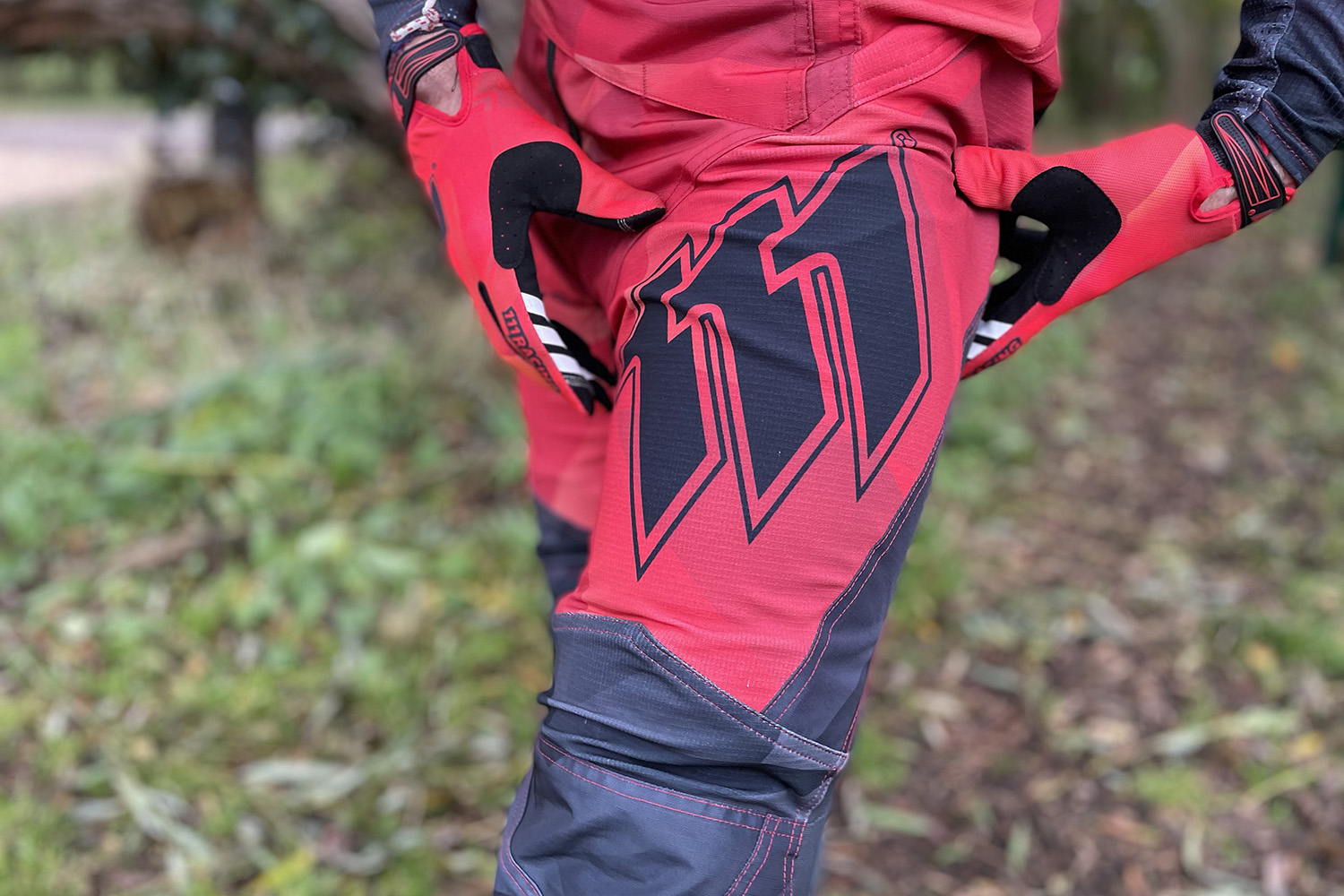 They say:
111 Race Gear is an uncompromising mixture of efficiency, comfort, and convenience.
Regardless of whether you are just starting your adventure with off-road, you are a professional who devoted his whole life to making his dreams come true, or a member of the team – we want to give you a product that will meet all expectations.
We are for you, not you for us – all clothes work with you. They work like you, they move with you, they do not restrict your movements and do not limit your range.
Our products will survive harsh weather conditions and extreme challenges. They are extremely durable – just like you.
We say:
The 111 Racing range is straightforward at this early stage of the 111 Racing brand's life, it features nine different jersey designs and five different pants which you can mix and match as the colours fit well together.
Enduro21 has this set of the 'Hell Red' pants and jersey on test and we're liking the tag line for them: "Hell Red for hard as hell racing". Hopefully we can live up to that…
Fresh out the bag, the quality of the kit feels good and the design looks smart when put on. It takes no time at all to notice the fit is 'slim' for both pants and jersey so don't expect any loose material, folds or flappy bits. The idea is to fit just like Taddy prefers it and that means slim fit not baggy.
The jersey allows good air flow without being too airy and has a sleeve design which incorporates more venting on the inside. 111 Racing also claim the sleeve design is "adapted to the anatomy and physiology of the body" and which allows free blood flow in the forearm to help "lower risk of arm pump".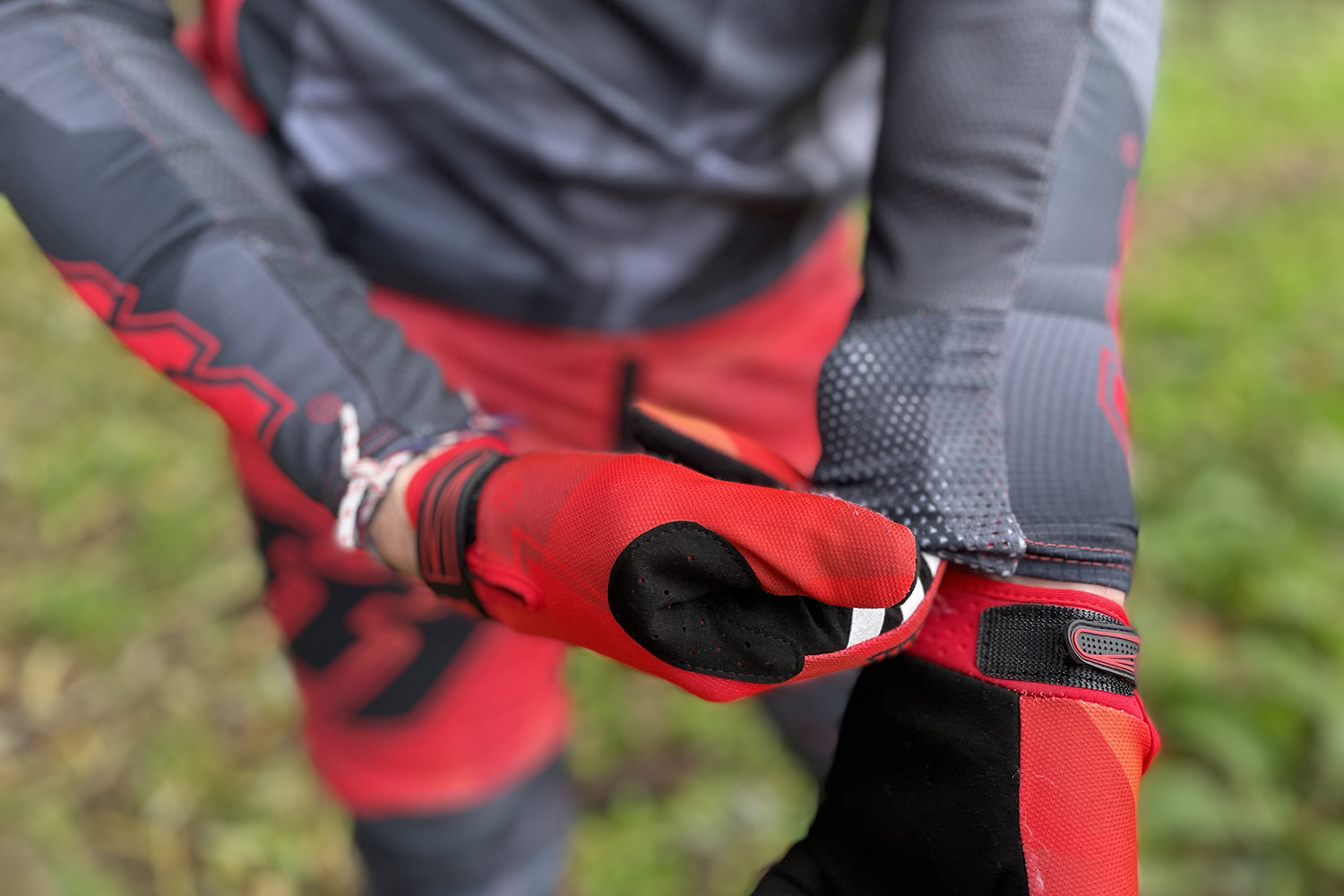 The riding pants are constructed from different materials, partly from a stretchy material on the thigh and around the knee which pulls over knee braces easily and allows unrestricted movement while you're riding.
More durable, tougher material is positioned where you need it around the knee front, at the lower leg and especially the backside.
The knees have durable leather patches on the bike side, where you contact the bike, the waist has elasticated section plus adjustable Velcro straps to adjust fit and a front flap comes across the zip fly to a ratchet-type buckle.
Hell Red for hard as hell racing
Enduro21 has tested the 'Hell Red' kit in race conditions, a full day of time card enduro, and found it comfortable and so far durable. It is the sort of kit you basically put on and stop thinking about. The shirt stays tucked in thanks to rubberised strips inside the waist and that slim fit design was comfortable, moving and stretching unnoticed as you ride.
Sizing is always an aspect to think carefully about with any riding kit and the 111 Racing gear is designed to be a close fit, as we said already, which is to say if you're on the larger size then maybe think twice about which size you buy because you might want a size larger than normal.
On the same note, we found the large gloves (to match the large pants and trousers) were too small so would recommend going a size larger than normal there for sure.
Overall, this is cool kit which looks good and has all the function you expect with Mr Taddy Blazusiak behind the design and development. Hell, he's wearing it himself at the races on the world stage and if it wasn't good enough to meet the demands of Hard Enduro or SuperEnduro it would be plane to see.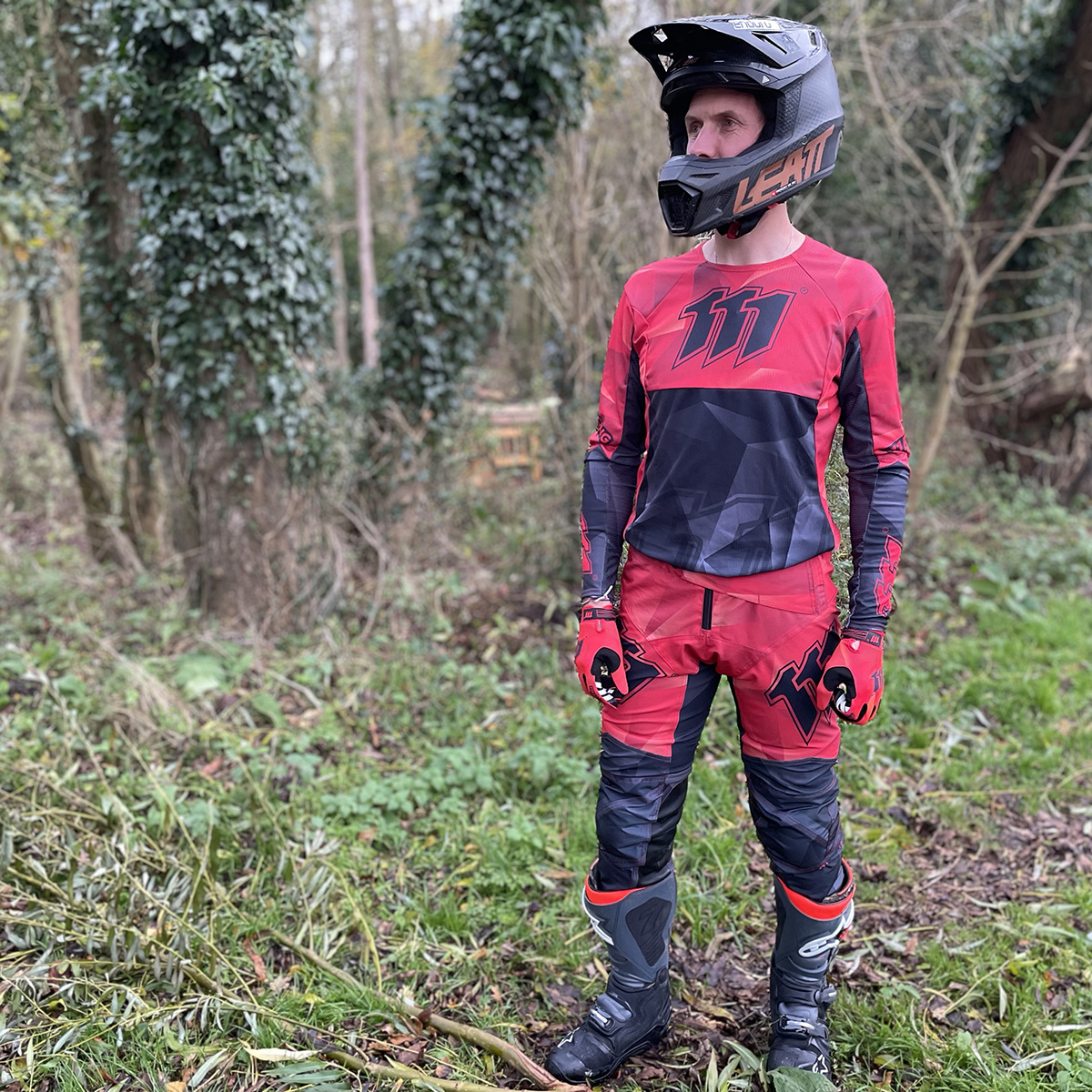 Cost: €174.99 pants, €44.99 jersey, €29.99 gloves
Sizes: XS -XXL
Contact: www.111racing.com