Quick look: Mud protection for Sherco Enduro bikes
The latest update to the official Sherco accessories catalogue includes three mud-busting products designed to protect or deflect the dirt from your bike – Enduro21 takes a quick look.
Aiming to "help reduce the accumulation of mud" under your front and rear fenders, Sherco's Mud Prevention Stickers look like a solution for those of us who spend too much time riding in the wet and slop.
As most will know, mud sticking to the underside of the fenders adds to the weight of your bike, makes maintenance (and life generally) harder. These under-fender adhesive stickers are designed to prevent mud build-up.
The concept is simple enough, you stick them to clean and ideally blemish-free set of fenders and the mud flying off the wheels has a harder time coming with you for the ride.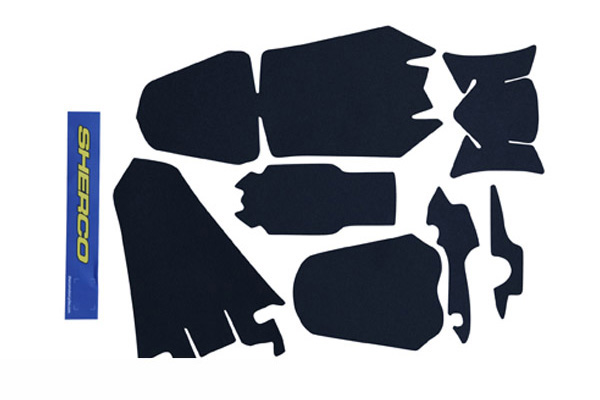 The mud prevention guards are part of a range of accessories in the latest update to the official Sherco accessories range including radiator grill protective sleeves below. They're also designed to help keep mud, plus sand and debris away from the radiator which could cause the engine to overheat.
We are aware there is nothing new about products like this but it's food for thought, whatever bike you ride.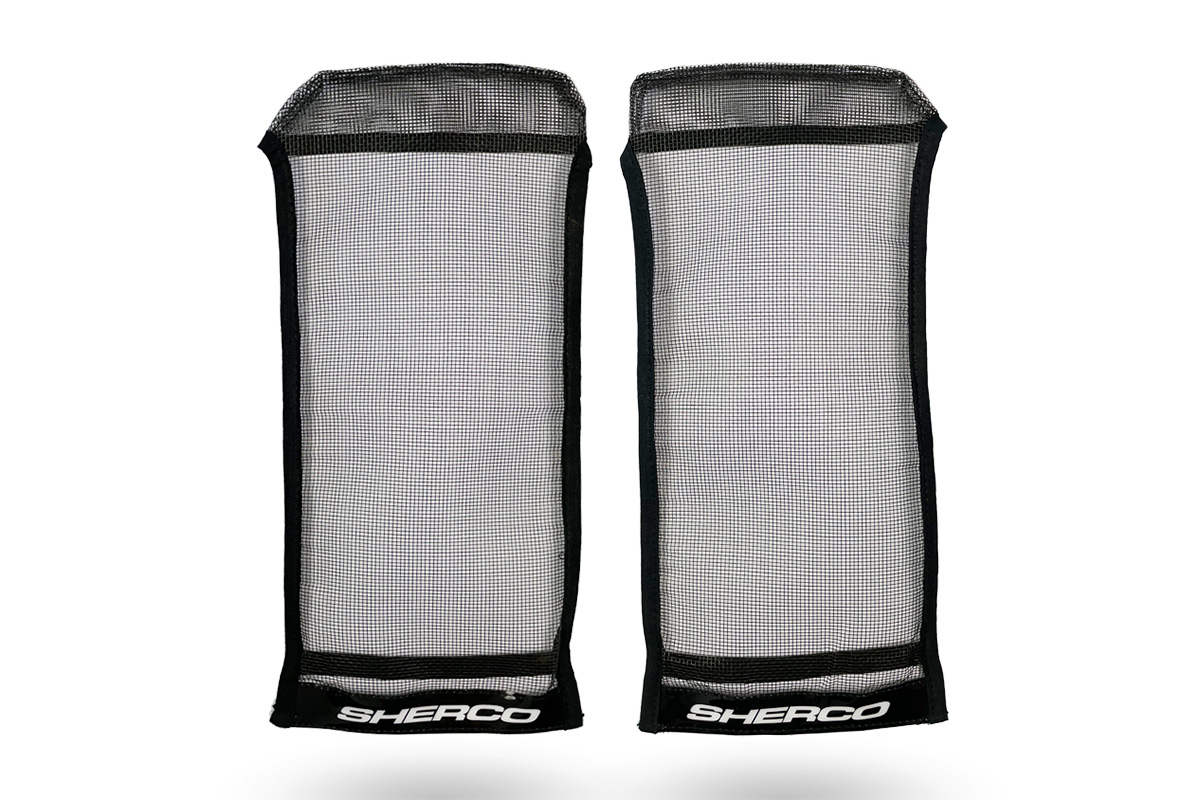 Anti-friction fork protectors
One further protective product you might be interested in are the stretchy fork protectors or "fork socks" as some call them. Constructed from a waterproof material Sherco claim, and held in place by strong elastic clamps, these protect your forks from mud, stones and sand infiltration into the seals.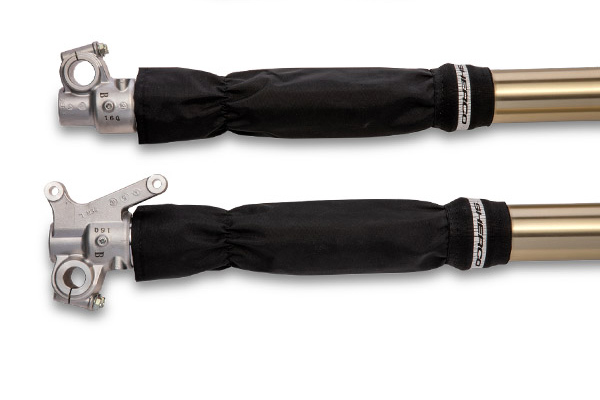 More information including prices from your nearest Sherco dealer: www.sherco.com