2021 Novemberkasen: putting the mud into mudfest!
Video highlights and results from the 2021 Novemberkasen Enduro in Sweden, one of the world's toughest enduros which runs deep into the mud and the early hours as even the fastest rider, Michael Persson, takes seven and a half hours to complete the crazy race.
Beginning at 9am in the sub-zero temperatures, Novemberkasen is a legendary enduro for its brutality. Riders complete 14 tests and around 300 kilometres in classic Swedish wet and muddy forests. As the race progresses deep into the night, with some riders finishing in the early hours of Sunday morning, the race is also legendary for the participation and party atmosphere for spectators.
The last of the 33 official finishers (from 149 starters) this year was Dennis Roteback who completed the tests in a remarkable 11 hours and 12 minutes riding…he earned a beer that night/morning.
At the top of the results, KTM Scandinavia's Michael Persson claimed yet another major race victory for his successful 2021 season. Michael finished in a total time of 7:30.48. Pontus Hogberg finished second, 20 minutes down on Persson with Marcus Adielsson third.
Albin Elowson had been in with more than a shout for the win, and was leading as the day race turned to night, but was forced to retire when his engine cried enough. Watch the video highlights below and you can see why!
2021 Novermberkasen results: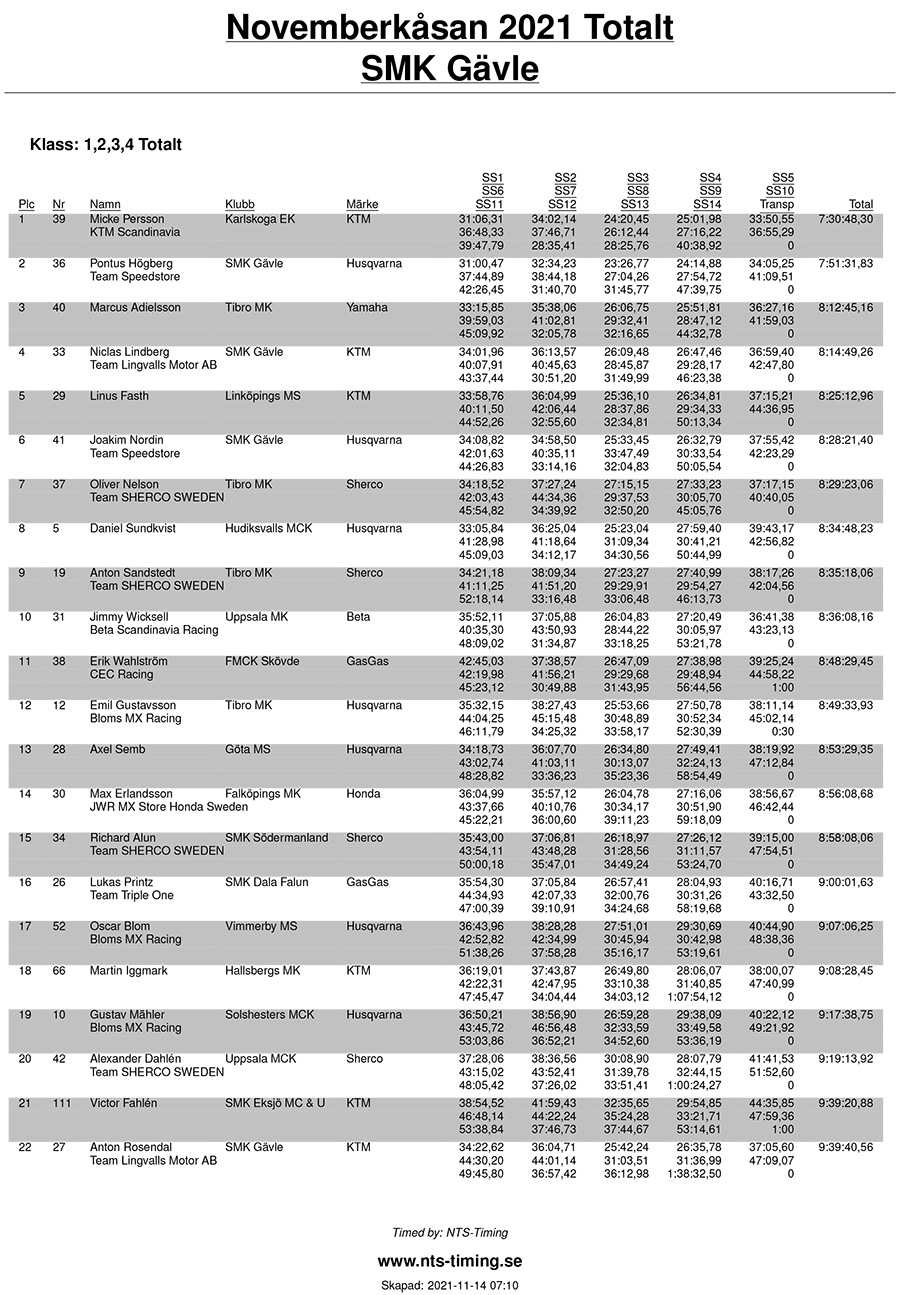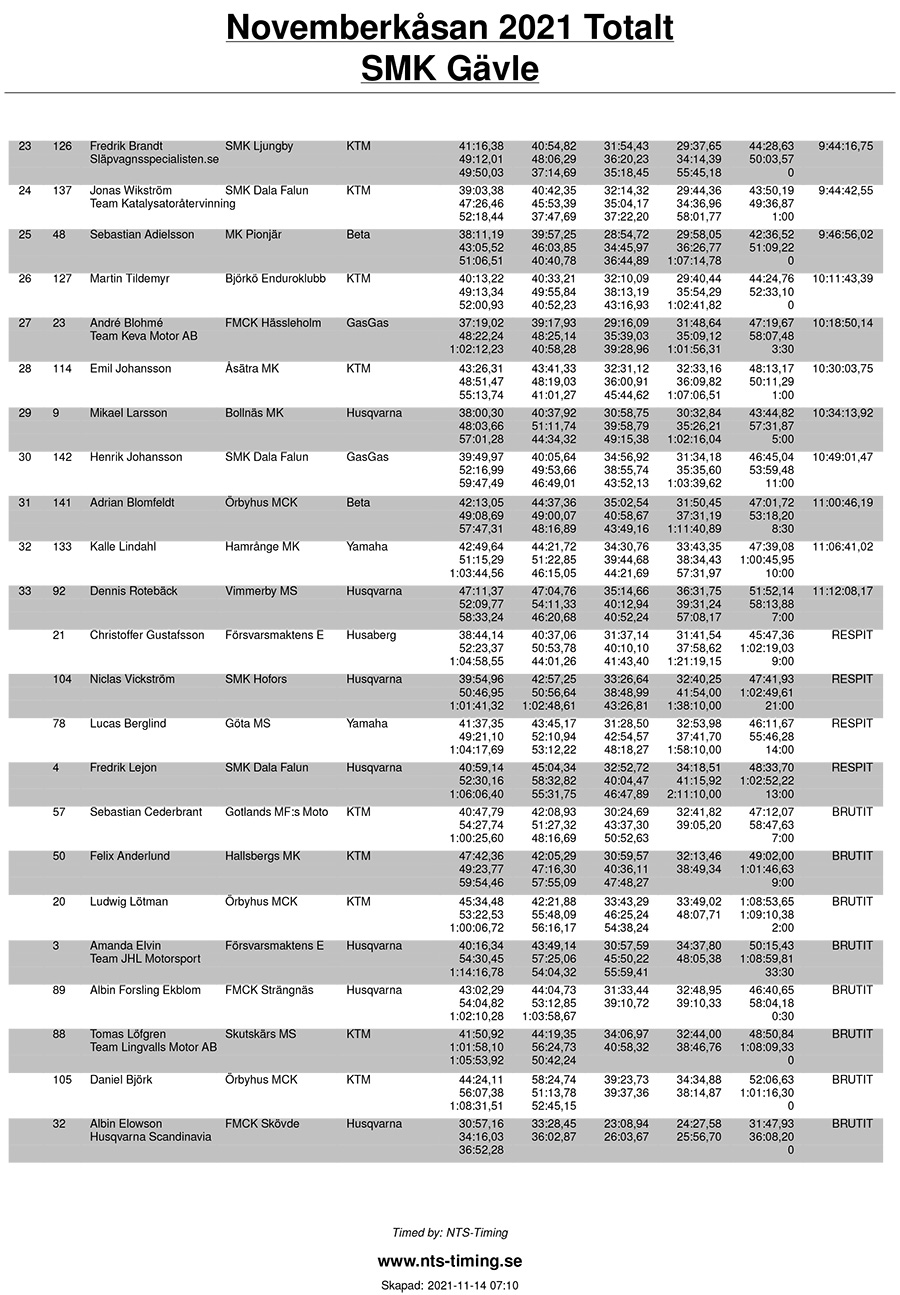 Photo Credit: Mats Svensson | FXR + Jeehyang Images