CRF450RX versus YZ125 for Japanese Enduro Championship honours
The 2018 Japanese Enduro Championship rounds two and three in Toyama prefecture saw main contenders, Kugimura and Suzuki, trading wins and proving its not what you ride but how you ride it.

Race report
The Toyama track included a four kilometre enduro test over various terrain and eight special tests and both days saw the 2017 JEC Champion, Tadashi Kugimura on a Honda CRF450RX and Yamaha 125 mounted Kenji Suzuki battled for the win, despite such different machines. "I was pushing myself hard to beat Kugimura and in the end overtook his time at the penultimate test..." Kenji Suzuki commented. "But then he made the super lap at the final test so I lost my day."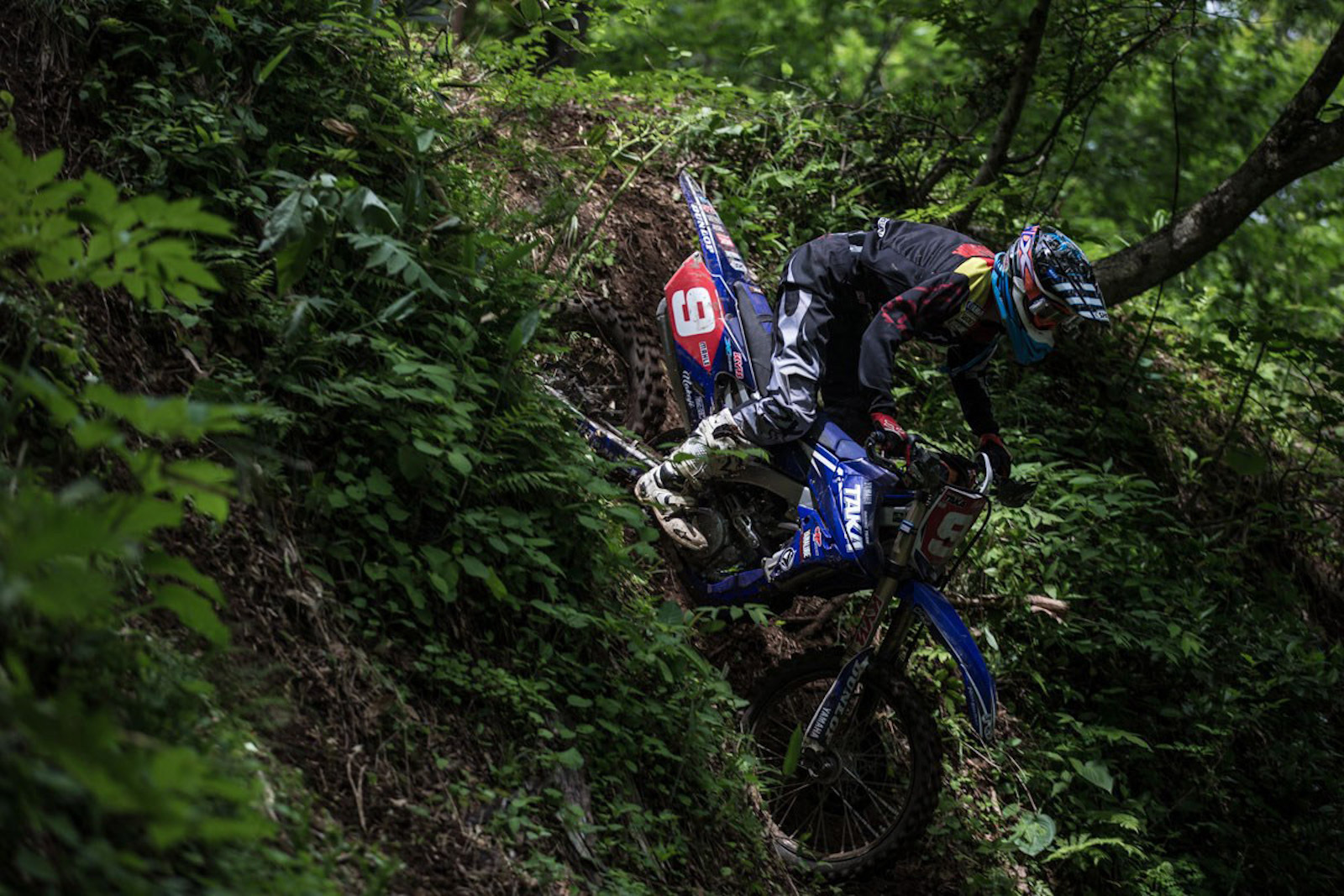 Tadashi Kugimura got his first win for the year: "Today I felt tired after JNCC racing last week so I struggled to find my rhythm on the dry and slippery track. Despite that my CRF450RX was working very well so I could beat Kenji finally." The final step of the A class podium went to Takanori Nakajima (Yamaha).
On day two the special test was changed to be faster and Kenji Suzuki pushed from opening lap to take six of the eight tests for the day. "I'm very happy to win again. I crashed twice at beginning of the day but then I could find my rhythm." Kenji Suzuki said. Kugimura was second and Nakajima third.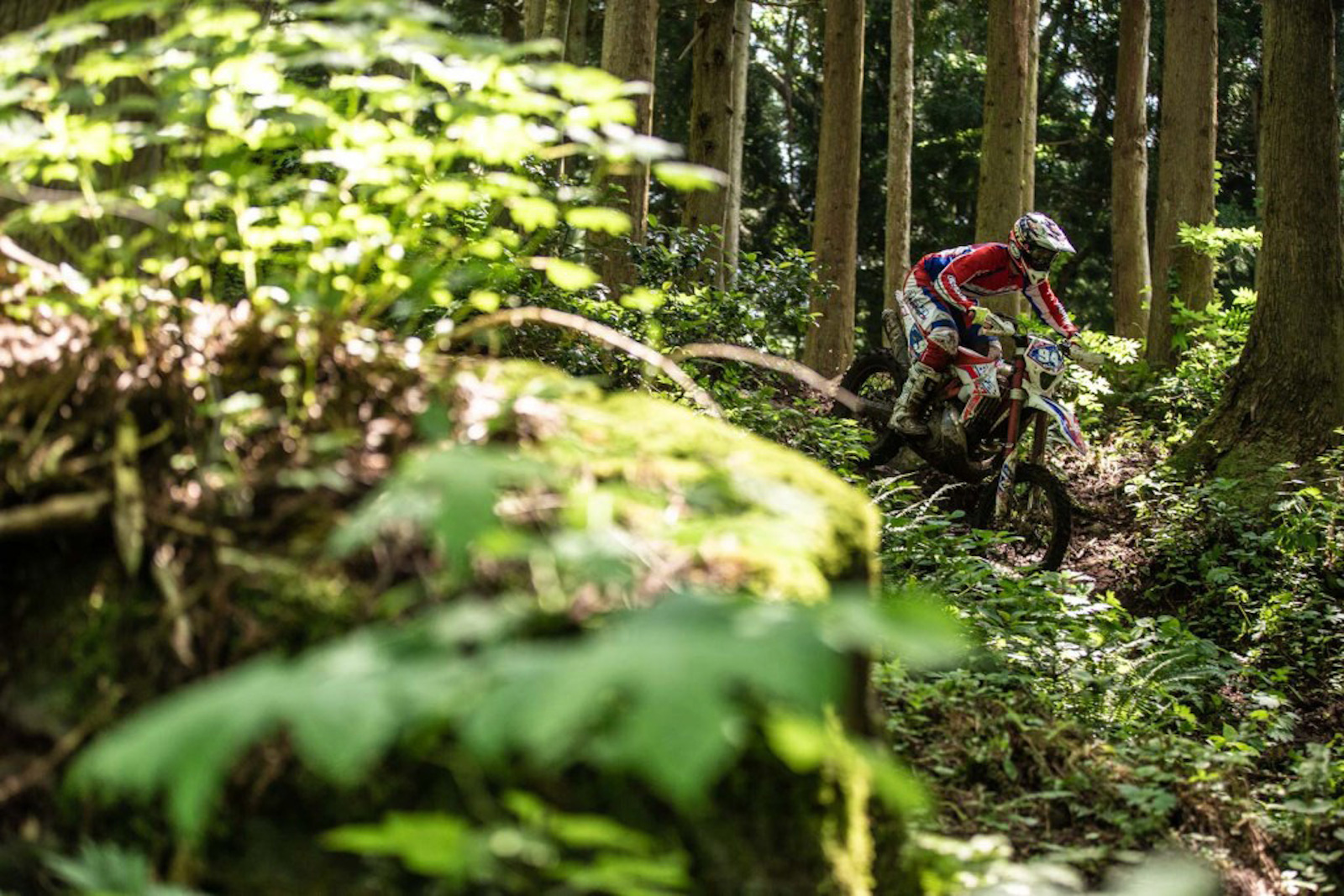 In the B class, Beta mounted Yutaro Saito won both days: "I had to win this two days event at any cost here on my home track. So I'm very happy! I want to say big thanks to my new team and supporters in my home town."
In the Women's class, Harumi Ota (Yamaha) got her first win for her own JEC carriers.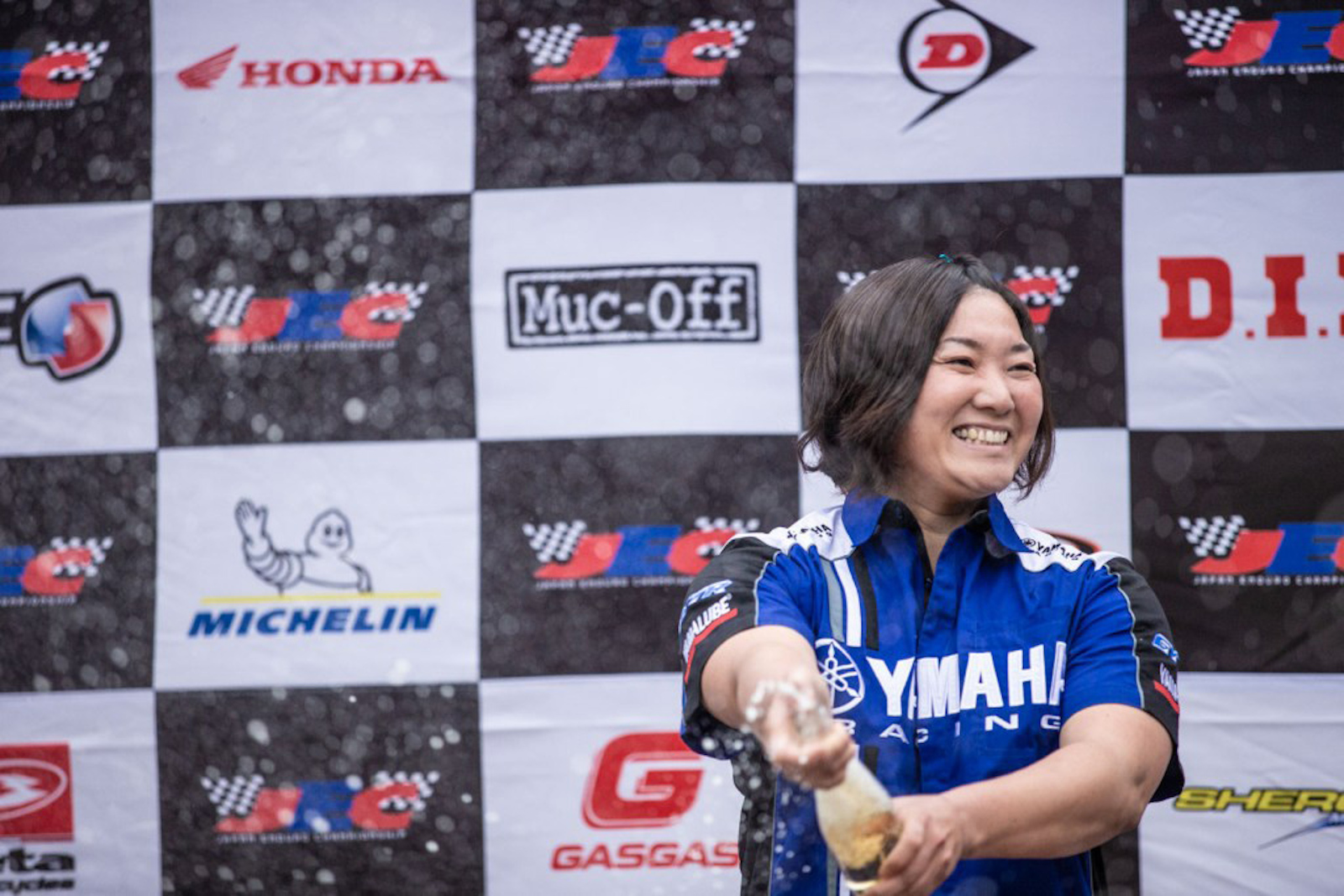 The next JEC event is the Hidaka Two Day Enduro in September.
Day 1 results:
A class
Tadashi Kugimura, Honda CRF450RX
Kenji Suzuki, Yamaha YZ125X
Takanori Nakajima, Yamaha YZ250FX
Takase Tanaka, Honda CRF250R
Nobuya Watarai, Kawasaki KX250F
Takahiro Maehashi, KTM 250EXC-F
B class
Yutaro Saito, Beta RR2T
Yoshikazu Hosaka, Yamaha YZ250X
Takahiro Kameda, KTM 250EXC
Kouichi Tokuchi, Kawasaki KX250F
Takuya Ubukata, Beta X-TRAINER
Yoshinori Akabori, YAMAHA YZ250FX
Women's class
Kaori Kondo, Yamaha YZ125X
Mami Masuda, Husqvarna TC85
Harumi Ota, Yamaha YZ125X
Day 2 results:
A class
Kenji Suzuki, Yamaha YZ125X
Tadashi Kugimura, Honda CRF450RX
Takanori Nakajima, Yamaha YZ250FX
Takase Tanaka, Honda CRF250R
Ren Ishidoya, Beta RR2T 250
Takahiro Maehashi, KTM 250EXC-F
B class
Yutaro Saito, Beta RR2T
Yoshikazu Hosaka, Yamaha YZ250X
Takahiro Kameda, KTM 250EXC
Yoshinori Akabori, Yamaha YZ250FX
Kouichi Tokuchi, Kawasaki KX250F
Shingo Mouri, Yamaha YZ250X
Women's class
Harumi Ota, Yamaha YZ125X
Kaori Kondo, Yamaha YZ125X
Mami Masuda, Husqvarna TC85