Triumph Racing's MXGP announcement – what did we learn?
Triumph Motorcycles officially announced their participation in off-road world championship racing at the 2022 Motocross of Nations – what did we learn from the Red Bud press conference about their commitment to off-road and is that an alloy perimeter frame we spied?
From the CEO downwards, Triumph "have set out a long-term vision" for coming into world championship racing explained Jerry Appleton, Triumph's Global Racing Manager. Appleton sat alongside the Motocross World series promoter David Luongo, the FIM president Jorge Viegas and the Triumph Racing MXGP team manager Thierry Chizat-Suzzoni in a press conference ahead of the 2022 MX of Nations.
The occasion may have been motocross racing and the Triumph Racing commitment to motocross but it shone a light on their broad plans for these dirt bikes we're so desperate to learn more about.
Appleton took the opportunity to explain the "significant financial and technical commitment" the British-based manufacturer is making as it strikes out in this completely new direction, developing and racing new gas-powered enduro and motocross bikes.
It's bold, but Triumph has always been bold since the company was reborn in the 1980s. The historic British brand may be a massive player in the street bike market but the off-road world is stubborn, set in our ways and fears change. We're going to take some convincing and Triumph clearly sees racing as playing a massively important role turning our heads.
That's why Triumph are investing so heavily in the sporting side, announcing they will enter the 2024 MXGP World Championship for starters with enduro very much part of the game plan. The serious race team commitment is part of "a long-term vision for how Triumph will come to the [off-road] market" Appleton explained the world's media at Red Bud.
Watch the full press conference on playback here...
Only have one shot at a first impression
Triumph remain tight-lipped about the off-road range yet to break cover. Enduro21 has gleaned information from different ports of call in this last year or so since Triumph announced its intentions to build motocross and enduro machines (don't be surprised if they also move into rally too). But the bikes are still under wraps and all testing is super-secretive.
"We are looking to bring a unique blend of design and performance…we're looking to bring something a little bit new and very definitely Triumph to a new audience with our off-road motorbikes." Appleton continued.
For anyone who remembers previous forays into the off-road world by major motorcycle manufacturers – notably BMW – these words might ring some alarm bells.
Innovation doesn't always convert to a competitive bike either on the track and as a marketing exercise it failed. That BMW wasn't a bad trail bike but sales never matched the investment or intentions from BMW when they employed people like David Knight.
Fear of the new
Bringing something "a little bit new to a new audience" is an interesting line also. You only have to look as far as the electric revolution to see how the off-road world reluctantly accepts change and innovation. We off-road riders can be difficult nuts to crack: we don't want to spend over the odds, we fear change and know what works for us on track or trail.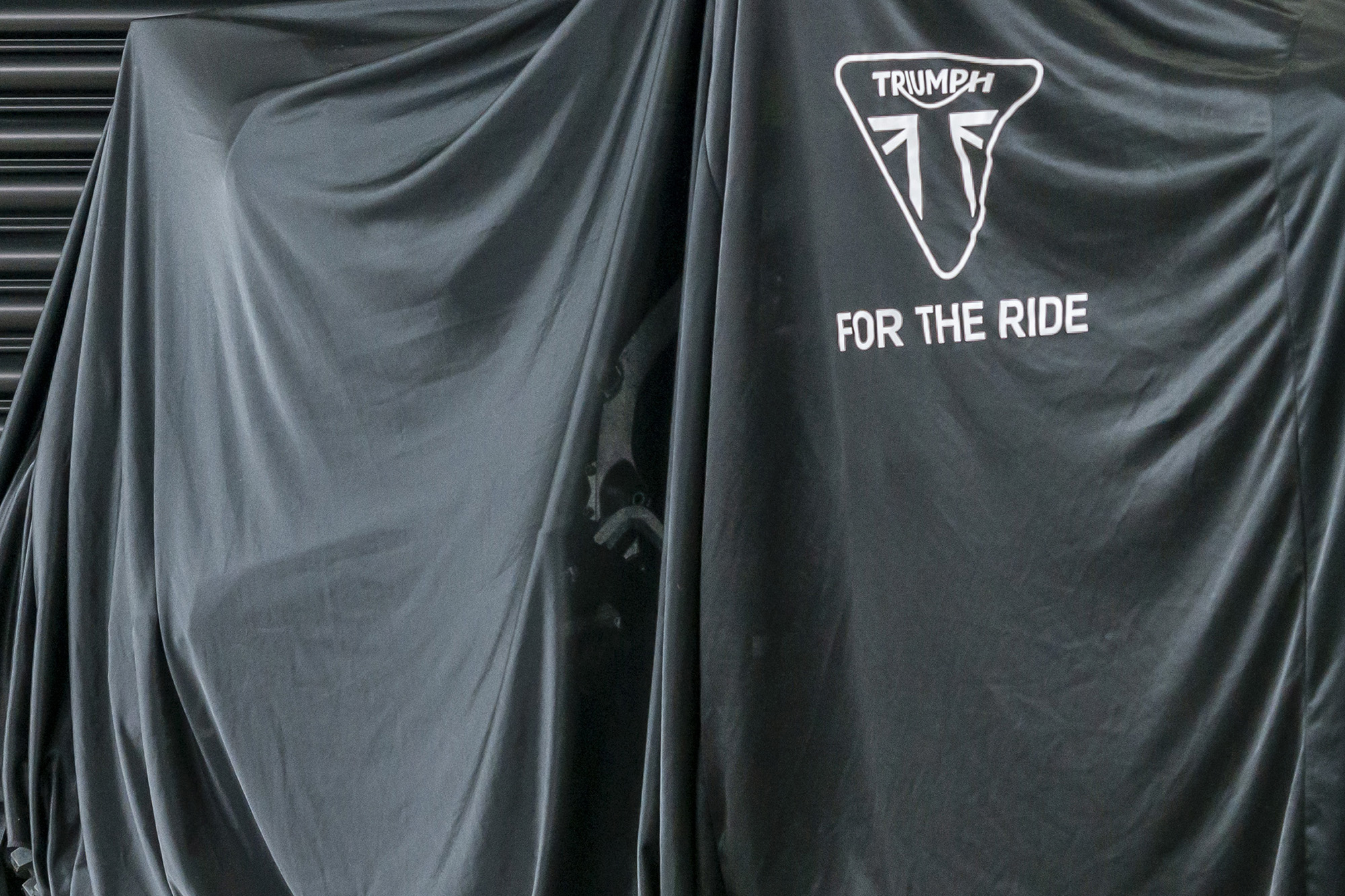 Question marks remain because engines, frame configurations and engine development in the off-road world hasn't really shifted much in what, two decades?
Steel backbone or aluminium perimeter frames get tweaked a little here and there but what's different about a 2023 EXC compared to a 2013 EXC? Really?
Engine development has centred on containing emissions and electronics in the last decade, much more so than making any giant leaps forward in other ways. It's a well-oiled phrase but the rate of development has certainly slowed.
Triumph knows it...
When Ricky Carmichael said, "we know we only have one shot at a first impression" it showed Triumph are not stupid. That is why they have assembled the right people in all departments to hit the nail on the head with this one. That includes riders Ivan Cervantes and Carmichael spending a tonne of their last year in the UK helping develop the bikes.
Carmichael was also at the MX of Nations press conference at Red Bud and he claimed the R&D and engineering teams have done an "absolutely incredible job".
"From the first stages of the prototypes," said Carmichael, "I was really taken back at how well the performance was…I can tell you that it has the capabilities of winning at the highest level and I personally believe the riders, from professional to amateur, across the entire range of off road models, will really like what has been developed."
Enduro21 spoke with Cervantes late in 2021 about the project: Triumph Motorcycles Enduro project: "Triumph's commitment is truly serious" – Ivan Cervantes
Triumph Racing – historical success and commitment
Triumph Racing is the very large banner under which all of their racing activites operate. Not just off-road and motocross but the Moto2 world championship (at which they are engine supplier), World Supersport and road racing including the Isle of Man TT where they have many victories – underlying the point the engineering capabilities already exist to achieve at the highest level.
Triumph Racing is based at Triumph's Global Headquarters in Hinckley, UK, where the research, design, engineering development and prototype building happens. The MXGP team will be based near Eindhoven in Holland, where race team is located.
Engineers at the Triumph factory and the race team work together "continuously enhancing chassis and engine performance through an intensive testing schedule underway in the USA, UK and mainland Europe," they say as they build towards their first MX2 Grand Prix in the 2024 season.
We don't know, but we expect a similar time schedule for the enduro models with announcements expected in the coming months about participation in the EnduroGP World Championship.
Testing of Triumph motocross and enduro bikes is a long way down the line we understand and information on the specifications, performance characteristics and components of each model "will be released in due course, along with more news on Triumph Racing's entry into further top-tier Championships and categories."
Naturally enough, Enduro21 looks forward to finding out more.