The big interview: Alain and Bastien Blanchard – the end of an era in EnduroGP
"When we started it was the age of stone in this sport" – outgoing series promoters Alain and Bastien Blanchard explain the highs and lows of steering the Enduro World Championship through 15 dramatic years.
15 years in the sport of enduro seems like another lifetime. When Alain Blanchard took over the promotion of the FIM Enduro World Championship in 2004 times were certainly different and the big club racing paddock atmosphere is something which many look back upon with nostalgia. 15 years later his son Bastien is in charge and, at one final dramatic race in Portugal, they are waving goodbye as the FIM take charge in 2021.
The professionalism of riders, the capabilities of bikes and the races themselves have all come a long way over those years and the World Championship has changed a great deal. Live timing became a reality, rules changed, we had Extreme and Cross-Country events, classes were dropped and paddocks shrank while race trucks grew. There was also a headline grabbing split with KTM and we no longer have quite such a long list of manufacturers racing including no official Japanese race teams…
Enduro21 caught up with the Blanchards at their last ever GP to talk about the memories, the changes and the, at times, controversy that surrounded their time in charge…
How does it feel to be stepping away from the Enduro World Championship? Emotional? Sad or in some way are you relieved?
Alain Blanchard: "Now it's time to turn the page, we had the book, we wrote many chapters so now we're in the epilogue. In 2016 we renewed the contract with the FIM and I have to say that I was already a bit uncertain about it but Bastien was in the company and he wanted to go for it so we applied to continue. We did it especially for him, for me it was okay but together with Enduro and Supermoto I was already doing 24/25 seasons as a promotor so it was time to turn the page because my good years had gone past."
Things that should be decided in two or three months took two or three years to make them happen. – Alain Blanchard
"Enduro is a really demanding, it consumes a lot of energy, the organisation is super-demanding, you can't imagine how much. It sucks your energy, I had experience in Supermoto and SuperEnduro but Enduro is nothing compare to them. It's demanding not only for the riders but also for the promoters and organisers. No one can imagine what you have to give and what you get back.
Bastien Blanchard: "From the economical point of view everyone thinks the promotor is a rich person like Dorna (in MotoGP) but we can barely live from Enduro, we were before but now it's impossible. The economic format that the FIM has is not working anymore so it's time to turn the page definitely for us."
How did it all begin? You were promoting the European Supermoto Championship weren't you? Can you remember your first Enduro GP as promoters?
Alain: "I started with the French Supermoto championship in 1997 and then I made the jump to the European Supermoto in 1999 until 2003. Then in Autumn 2003 during the Supermoto race in Italy I met with Fabio Farioli and Fabrizio Azzalin (respectively KTM and CH Racing/Sherco factory race team managers) who were there to watch the race."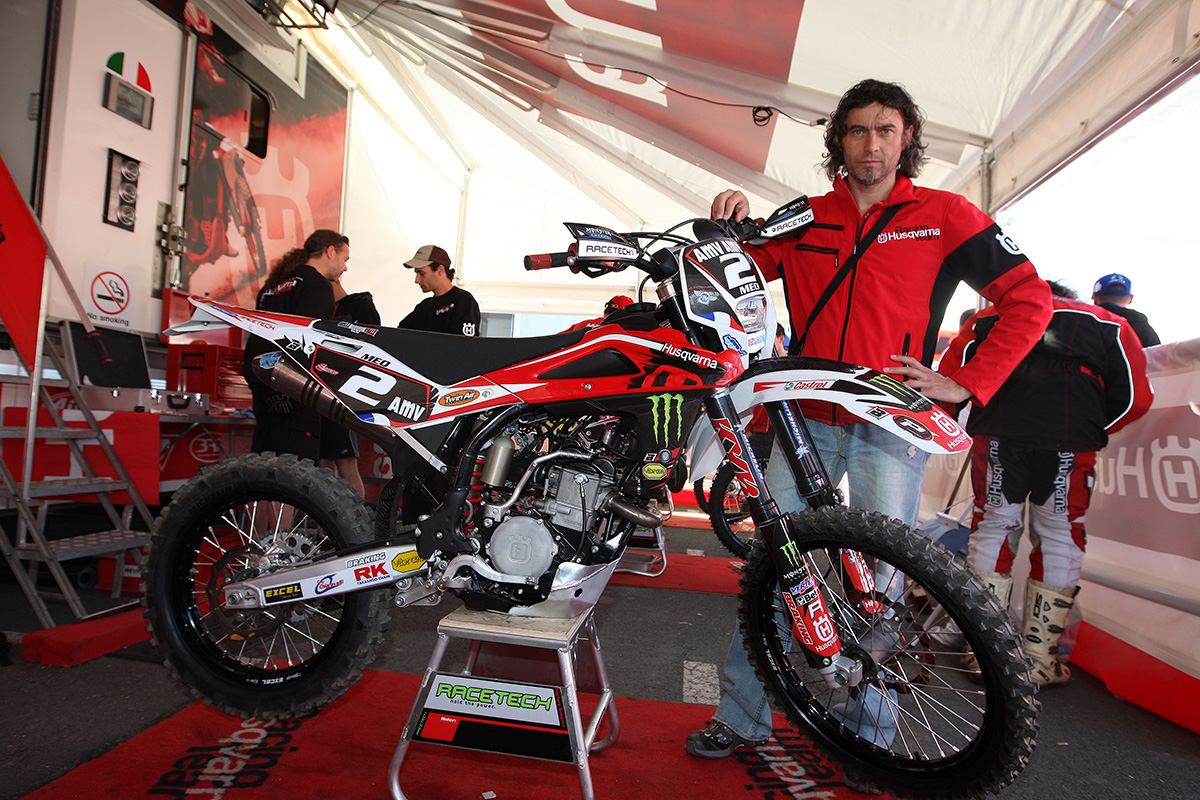 "I already knew Azzalin before because I was working as a commentator in France for many years and they told me the FIM was looking for a promotor for the Enduro World Championship in 2004. I was fully focused in Supermoto and wasn't thinking about Enduro.
"The fact is in 2003 the FIM decided to create the Supermoto World Championship with Giuseppe Longo so I was a bit out of the game and I decided to apply to the FIM for the tender of the Enduro World Championship. The FIM liked my proposal so I became the Enduro World Championship promotor in 2004."
What about your first race in charge, do you remember that?
Alain: "I remember my first Enduro as a promotor was in Spain in Puerto Lumbreras, it was the same days when the bombings in Madrid happened. I remember that the whole country was shocked for what happened, it was a really special atmosphere."
Can you list some of the big changes to EnduroGP over the 15 years? And why you and the FIM thought they were needed?
Alain: "I don't want to be too proud of what we did but we made loads of changes. When we started it was the age of stone in this sport, paddock in the mud, prize giving at 10pm because the results came three hours after the race…
"The first big change we did was the live timing in 2005, also a clean paddock and a prize giving ceremony after the race. Then we decided to create the Junior championship and we pushed also to create what is now the Youth class."
"Then we created the Supertest in 2008 in Penafiel (Portugal) to bring the sport closer to the people and attract more spectators without changing what Enduro is. Enduro will always be known as a race in the forest but we wanted more public to see the action, it was not easy to find the balance.
Bastien: "We also changed the classes, before we came there were five classes and we decided to turn it into three after discussing with the FIM Enduro Commission. Then in 2015 with KTM pushing and all the other teams pushing we changed to E1, E2, E3 and EGP classes.
"Then we tried E2 and EGP for a year but it didn't work out and we lost many riders so afterwards we changed it back one year later."
Looking back now, did those changes work as you hoped they would?
Bastien: "At the end of the day I think that changes like the Supertest was good for the sport and helped bring people who didn't know the sport. Also in some countries the Supertest is in the city, or close to it, so it was great because it attracted even more people.
"Also the last change we made was the Open World Cup Class, we were pushing for this for five years and we added it last year and it was a great success. The FIM didn't want it, they were blocking it for two years, it was our idea to make it happen, but finally they saw that it attracts more riders and thanks to this we have like 250 riders at each race."
Alain: "What we have tried is to simplify the sport to make it better. It's not easy to make changes in enduro because it's a really traditional sport and no one wants to make changes. Everybody was complaining so it was not easy to make the changes."
Did Maxxis stepping away as long term sponsor, maybe also other big spenders (KTM, Motorex etc), ultimately affect your decision to not continue?
Alain: "We have lived now four years without KTM but it's true that when Maxxis left it was tough, I was telling everyone from the beginning that we got Maxxis and if they leave it's going to be difficult. They brought 20 years of cooperation and they were helping a lot investing big money and to find a sponsor that does this is difficult, especially nowadays. For sure this contributed also to our decision."
Does EnduroGP need a promotor and what value does it bring to a championship like EnduroGP?
Bastien: "Having a promotor does bring a lot of value to the championship but nowadays, with the economic plan from the FIM it's difficult, a promotor will always struggle. The economic plan doesn't work anymore, and we think that now for the sport to live it has to be without a promotor.
"The FIM should take care of it on their own and invest money because for a promotor it's impossible. They need to invest money in a new promotor or get someone like Red Bull Media House to jump in or it's going to be impossible."
It's the politics that kill us, the meetings to talk about nothing and the time to wait…the train passed and then everybody complained. – Alain Blanchard
"We made a proposal to go with the tender for 2021 with a friend of mine and were looking to get sponsors and investors into it but it was quite impossible, and now with everything that is coming this year it is just harder. Right now, with this situation, the best for the sport to maintain itself, and probably to improve, is to stay with the FIM.
Alain: "If the FIM invest in a promotor there could be one but if it stays like now it's really impossible. The marketing incomes are getting lower and we need to still pay the FIM for the communication, TV and everything else so it's getting hard because we get only the marketing incomes. We can't ask either for tickets to people to pay to see the race so it's just hard in every way. But you need a promotor to promote the sport and I'm not sure how it'll go if there isn't someone to coordinate everything, it could be difficult."
What was the hardest thing about being in charge of the Enduro World Championship?
Alain: "I can say two things, it's a very traditional sport so to make changes it takes a long time. Things don't move fast in Enduro and you need loads of effort to make them happen. This applies to everybody, riders, teams… all the politics around make it hard also."
Bastien: "It's like what we said about the Open World Cup, it took like two or three years to make it happen. When you manage a company you can't wait two or three years or you'll lose the market, so it's the politics that kill us, the meetings to talk about nothing and the time to wait killed us. Things that should be decided in two or three months took like two or three years to make them happen. The train passed and then everybody complained."
Fundamentally Enduro is an amateur sport. "Project EGP" was to travel the world, have 80 riders showcasing the sport, race team trucks in paddocks etc. etc. In hindsight was it a mistake to try to make enduro fit the same mould as MXGP?
Bastien: "It's not like we allowed the amateurs back into the championship, the amateurs where leaving the top classes because the difference to the Pros where too big. I remember the early 2000s the amateurs could come to a race and make it to the top five but now it's impossible they'll be like two or three minutes back.
"Most of them stepped out because of this reason, they preferred to watch the race rather than participating so we had to find a way to make them come back to the championship. It's not that we didn't allow them just that now the sport has evolved, the top guys have become Pros and the difference is big."
Alain: "15 years ago in the times of Giovani Sala there were many racers that would spend money and come to race because they had a chance but now it's impossible so we came up with the Open World Cup to make it possible for them to come back to the championship because they know they have no chance in the top class but in the Open Cup they still can get a good result which makes their sponsors happy. But it's true that for four or five years we struggled to find a place for them in the championship, it was a problem we had."
Over the years we saw different events – Extreme or Cross-Country races for example. Doesn't enduro work best when the event comes first, when organising clubs incorporate the world championship into an established and popular event?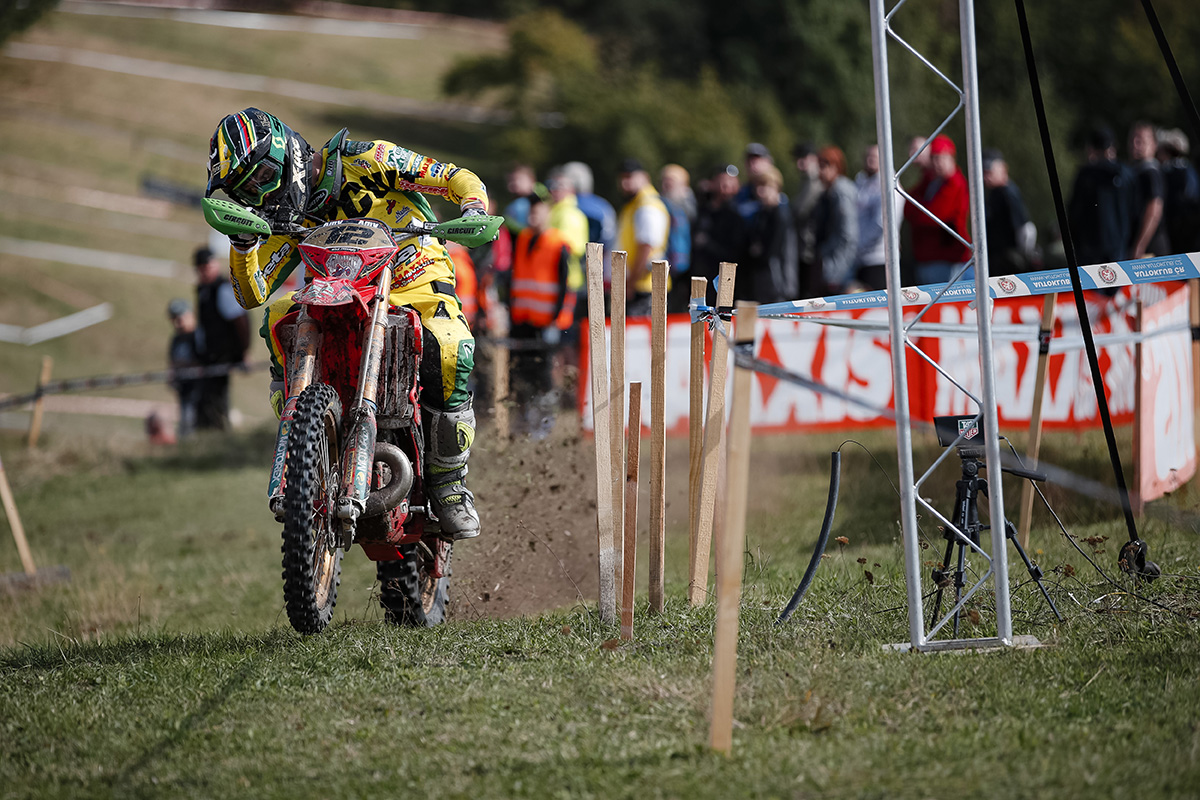 Bastien: "For sure enduro works best when it goes to traditional enduro, I remember the two years when we had some Extreme and Sprint into the championship. We had loads of meetings with KTM and the other manufacturers in 2015, the FIM who also wanted some changes and KTM was pushing to have some races out of traditional enduro in the calendar.
"After a lot of meetings we accepted, mainly because KTM was pushing us to go for this format. We tried it, we saw that it didn't work and KTM left. Then we were all in the mud let's say, we decided to go back to traditional enduro which is what everyone loved and leave all the Sprint, Extreme and other stuff out of the championship. We went back to the roots and it worked.
"We also became more flexible. Before the organisers had to do one cross test, one enduro test and one extreme so we said to them if for example if you can't build an extreme test, make a good enduro test and then a small extreme one. Just so they could adapt to the stuff they had in their area. We tried to make something much more flexible and traditional."
In some countries it is very difficult to organize events…in Portugal or Greece you can cross a river but that's not possible in France or Spain. – Alain Blanchard
"We lost some good organizers because they didn't have the money so we had to be more flexible with the new ones. We lowered the fees and really now it's just free to make a race, they only have to pay the calendar fee now, before it was like €35.000 to make a race in 2010.
"This also means the big and great motor clubs can come back, for example, we had Zcshopau back in 2017 and they hadn't been in the championship since 2004, also we had Rovetta in Italy and others. The sport grew because we had better special tests that lead to better races."
Has the FIM/ABC "squeezed" the motor club too much to stop events being the best they can be? Don't we need typical Swedish races with 14-minute tests, classic French Enduros or hard but very real enduro events like the last GP in Portugal?
Bastien: "Until 2015 let's say yes, at that moment the economic plan was good but we didn't change it earlier and that's where we made a little mistake. We should have understood with the FIM that the economics was going down and that it was more and more difficult for the motor clubs and we didn't act, we reacted late."
Alain: "It took also some years for the motor clubs to understand it and come back. But the truth is that only ABC reacted, it's one of the reasons why we're leaving now because the fee didn't change at all. For example, we're paying for the time keepers [not the organisers], which is like €15,000 per stop, and now since 2015 we take charge of this, and loads of things like these."
Is Enduro in a better place now than it was 15 years ago?
Alain: "Of course, it could be better but it is better. If you were a rider from the late '90s or early 2000s you would love to be a factory rider like nowadays. I know Stefan Peterhansel or Gio Sala would love to be Steve Holcombe or Antoine Meo, even though it's not as good as some years back, seven or eight years ago, they were racing for peanuts nearly."
Where do you think EnduroGP is going to be in five or 10 years?
Alain: "I hope it is still here and in a good place. I don't know if it'll be bigger, we probably should stop dreaming about it being bigger, enduro will never be like MXGP, MotoGP or WRC. We need to keep it as traditional as it is now, for Pros and amateurs, that's how enduro will live a long life.
"The worry is also on the environmental side and the economical side. I think after the Covid everything will become more difficult but I hope that enduro keeps in this format for a long time.
"Anyway, it'll be probably forced to be in a reduced format because all the restrictions, in some countries it is very difficult to organize events. For example here in Portugal or Greece you can cross a river but that's not possible in France or Spain. This is the main danger for the sport. Also the new Euro 5 homologation rule will make everything harder, is a big challenge for the manufactures and also difficult to attract young riders."
Will ABC have a role in 2021 in terms of logistics and will you apply to run the championship again?
Bastien: "Not anymore. Right now, it's not on the plans, we need some years out of the sport. FIM asked us to support on the logistics and we made a proposition but in the end they decided to take a Portuguese company."
If you could go back and do it all again, what three things would you do the same and what three things would you do differently?
Alain: "Three things to keep would be, Supertest, a good calendar with Zschopau, Bergamo and the big races, and also the Open World Cup.
"Three things to change would be one thing, say no to KTM in 2015. That would be the big one because it changed a lot of things, we tried to make a manufacturer happy and they left us anyway and it was a big turning point. It would be the main thing to change."
We need your support
If you've enjoyed this article, if you've found it informative, interesting, entertaining even, please support us.
We want to continue doing what we do, to the best of our ability, serving the enduro and off-road community.
Please consider a donation, every little helps…
Thank you.
Photo Credit: Enduro21 | Jonty Edmunds | Andrea Belluschi | Nicki Martinez