Borilli tyres team-up with Pietramurata Off Road Park in Italy
Brazilian tyre brand Borilli has become title sponsor of the Offroad Park managed by the Trentini family in Pietramurata, northern Italy, and a previous home to EnduroGP and TrialGP rounds.
The rebranded Offroad Park has been a haven for enduro and off-road riders in the Trentino region north of Lake Garda for years and has hosted both EnduroGP and TrialGP world championship rounds previously.
The goal of Borilli Racing is to become the tyre of reference for the fans of off-road and investing in the Borilli Offroad Park further bolsters their position in the world of international Enduro.
Here's what Borilli have to say about the new collaboration:
Borilli Offroad Park aims to become the dream of every lover of the off-road world that here will be able to know more deeply the world Borilli Racing breathing its passion and competence and through a 360° service, which goes from the rental of the motorbikes and the equipment such as helmet and clothing, test the high quality and performance of the Borilli tire range dedicated to Enduro.
Borilli Offroad Park offers a structure of the highest level articulates in almost six kilometers long made with technical passages, logs and a part inside the forest to make the path as natural as possible.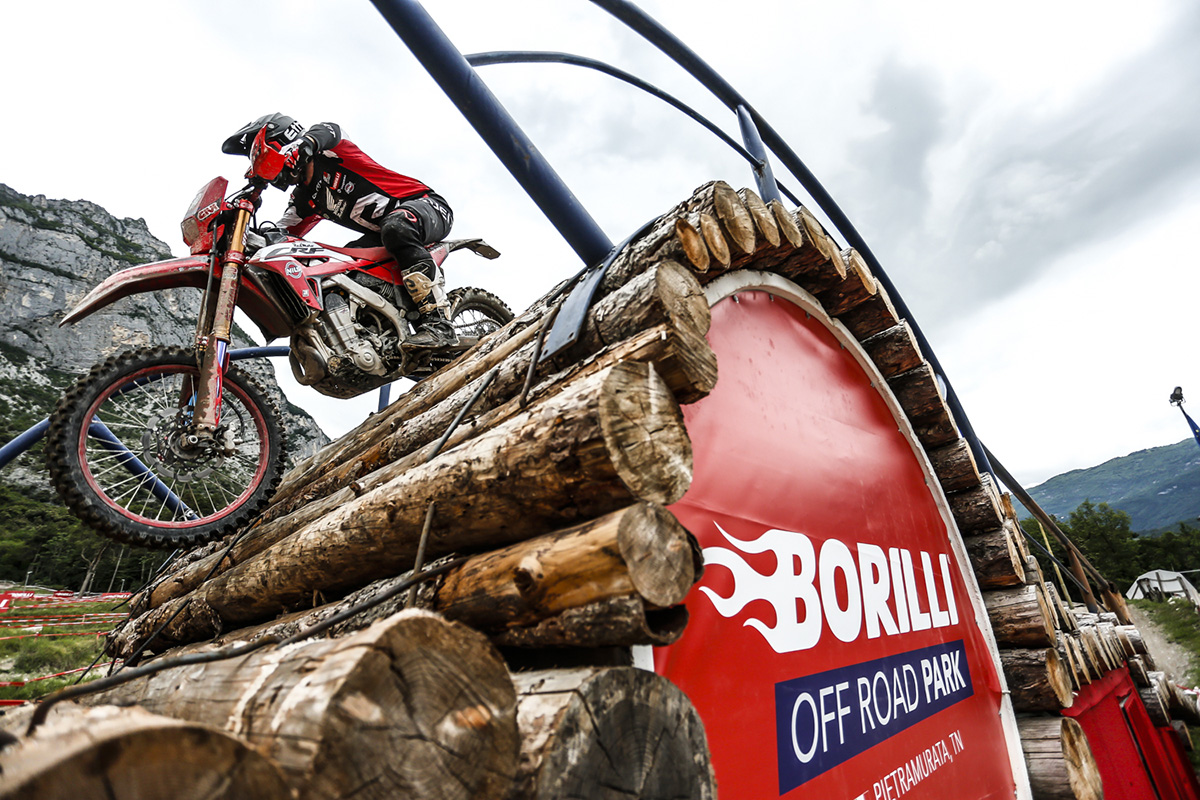 For all those who love to measure and train on different types of track Borilli Offroad Park offers a path designed for different levels of skill and allow both the professional rider and the amateur to enjoy the best the potential that this Park offers and to test on the field in different conditions and seasons the high reliability and quality of the range of Borilli tires.
Finally, thanks to the presence of a restaurant and a hotel (www.hotelciclamino.com) located within the structure, as well as a service dedicated to campers, the Borilli Offroad Park allows to fully enjoy the beauty and freedom that a day of pure off-road can give.
Borilli Offroad Park project takes its cue from the successful experience of the Borilli Offroad Park located in Tapejara, Brazil, where the Headquarters of the Brazilian company is located and with which, starting from 2022, will start an ambitious project of exchange.
Thanks to Borilli Racing, in fact, Italian and Brazilian off-road enthusiasts will have the opportunity to fly across the ocean and live a week of exchange at the Italian or Brazilian Borilli Offroad Park to learn more about the world of Borilli Racing.
More information: www.borilliracing.com.br and www.offroadpark.it