FunnelWeb Filters team up with CPD in North America
FunnelWeb Filters has made an agreement with Central Powersports Distribution for the importing, distributing and resale of FunnelWeb filters, oils and accessories in North America.
FunnelWeb Filters is an established air filter manufacturer based in the Netherlands but proven on a global level in enduro, off-road and MX racing having a tried and tested at the most demanding competitions including the International Six Days Enduro.
Niels Van Kempen, owner of Funnelweb Filters has been promoting, marketing, and management in the USA since 2018 from his base in the Netherlands. "Now is the time to build on what we have started in the USA and CPD is the right team for us to work together on the growth and success for Funnelweb. We look forward to a long partnership with CPD for the US market."
CPD is ready with a full warehouse of filters for every brand and their DMS (Dealer Management System) along with dealer programs is ready immediately. "The product is fantastic, durable, and continues a much higher level of performance longer than the competition in any racing or riding environment." CPD's Mark Berg explains, "I have seen it firsthand at National events and at the ISDE's, it works so well, it's amazing."
Two new websites have been set-up to deliver more information and direct customers to outlets: www.funnelwebfilterusa.com and www.FWF-USA.com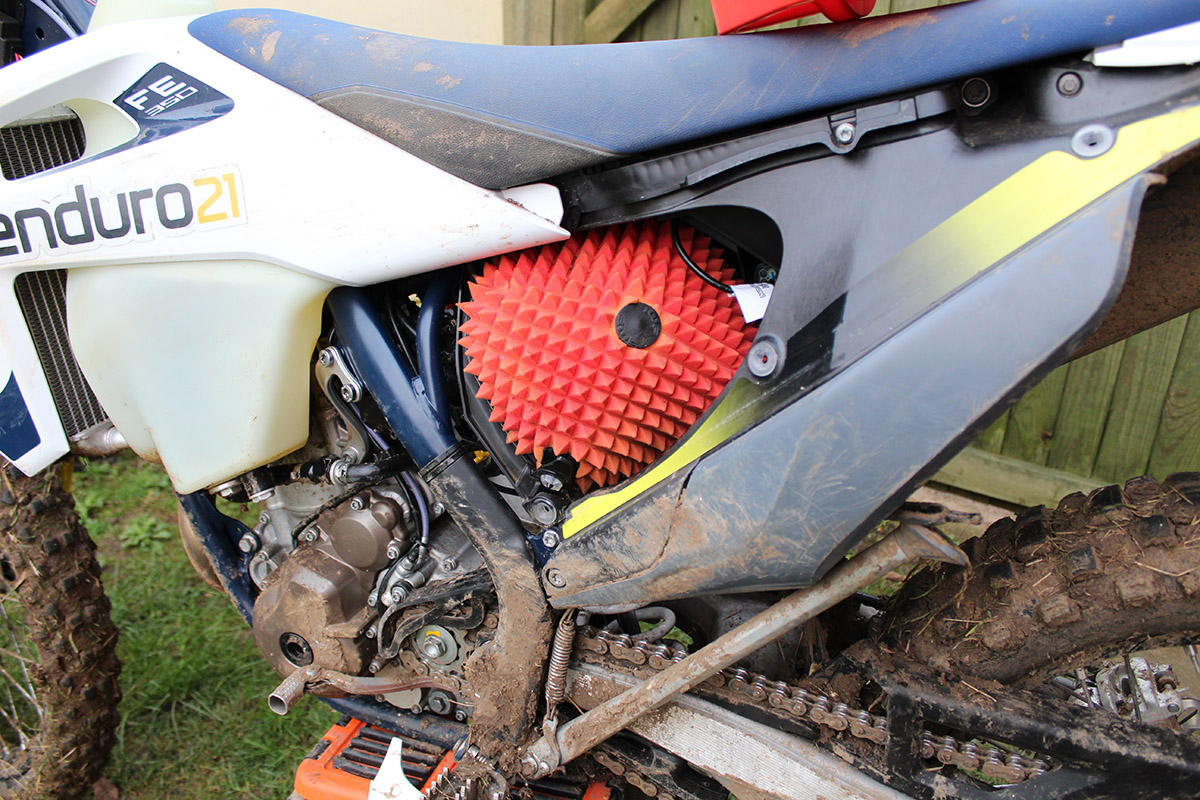 FWB filters in a nutshell:
FWF uses a pyramid-shaped single layer foam which increases the total surface of the air filter by 100%.
FWF has less drop-off of airflow caused by dirt build-up compared to conventional dual-layer foam filters.
The increased surface area is capable of holding a lot more dirt at, or nearer to the surface of the filter which means less need for service and changing the filter during longer enduro races where changing filters mid-race can be dangerous and time consuming.
Less loss of horsepower where dirt build-up causes a reduction in airflow, especially in the latter part of a race.
Most importantly, more time to concentrate on the important things in life like weekend rides where a Saturday night beer is higher on the list of priorities than bike prep!
North American distribution pedigree
Central Powersports Distribution has a unique approach creating a strong foundation for brands looking to establish themselves in North America. CPD provides multiple non-competing OEMs with shared facilities, staff, warehouse space, logistics, and distribution opportunities. This creates better stability by covering the entire nation with solid representation for the dealer-network to the end-customer support, all while lowering the overhead costs of each brand. CPD Dealers, in turn, can choose to work with as many CPD-represented brands as they wish, depending on their store and market trends.
For more information or inquiries related to Central Powersports Distribution or how to become a dealer, email This email address is being protected from spambots. You need JavaScript enabled to view it. or visit www.cpd.direct
Photo Credit: Enduro21