Polisport ProOctane fuel filler systems
Polisport's ProOctane fuel filler system, previously available separately with Hose or Quick-Fill Systems, will now be available with both options included for the same price.
ProOctane is a high-quality heavy-duty fuel can homologated to comply with ADR standards (valid for Europe), which makes it safe and legal to transport fuel on roads and not only for Off-Road use.
The filling systems are available to buy in 10L and 20L versions and produced with highly durable and resistant walls and includes a leak-proof cap for transport. The cap has also an oil/fuel mix gauge so you can identify the fuel mix and, with the utility can, comes an oil mixer included.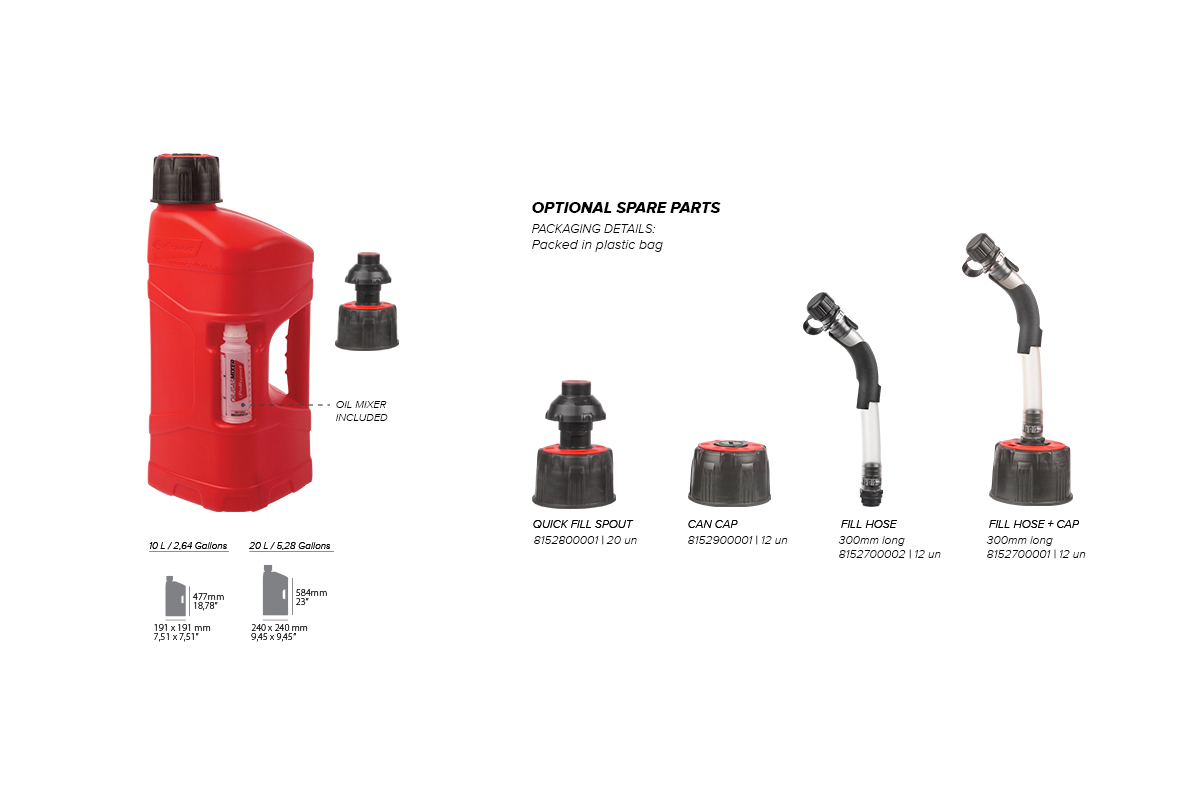 More information including your local distributor: Polisport.com