Quick look: DMX Designs personalised off-road bike mats
Workshop mat, tech mat, environmental mat – call them what you will they are handy and often mandatory so who doesn't want a personalised one? DMX Designs made this cool one for one of the crew behind the scenes at Enduro21, our videographer in Portugal Philippe, complete with our logo and we figured it was worth a share.
DMX are great at creating a design which is both unique and what you ask for, be that your name, race number, your bike or sponsors' logo. They can also make the mats in different sizes to better tailor it to your set-up be that enduro, trail, MTB or bigger to fit an adventure bike.
The lightweight design makes it easy to roll and pack in a van, truck or trailer to take with you wherever you're riding. We like it partly for that reason because you can roll it out on and do any trackside prep without having to get down and dirty while you do it.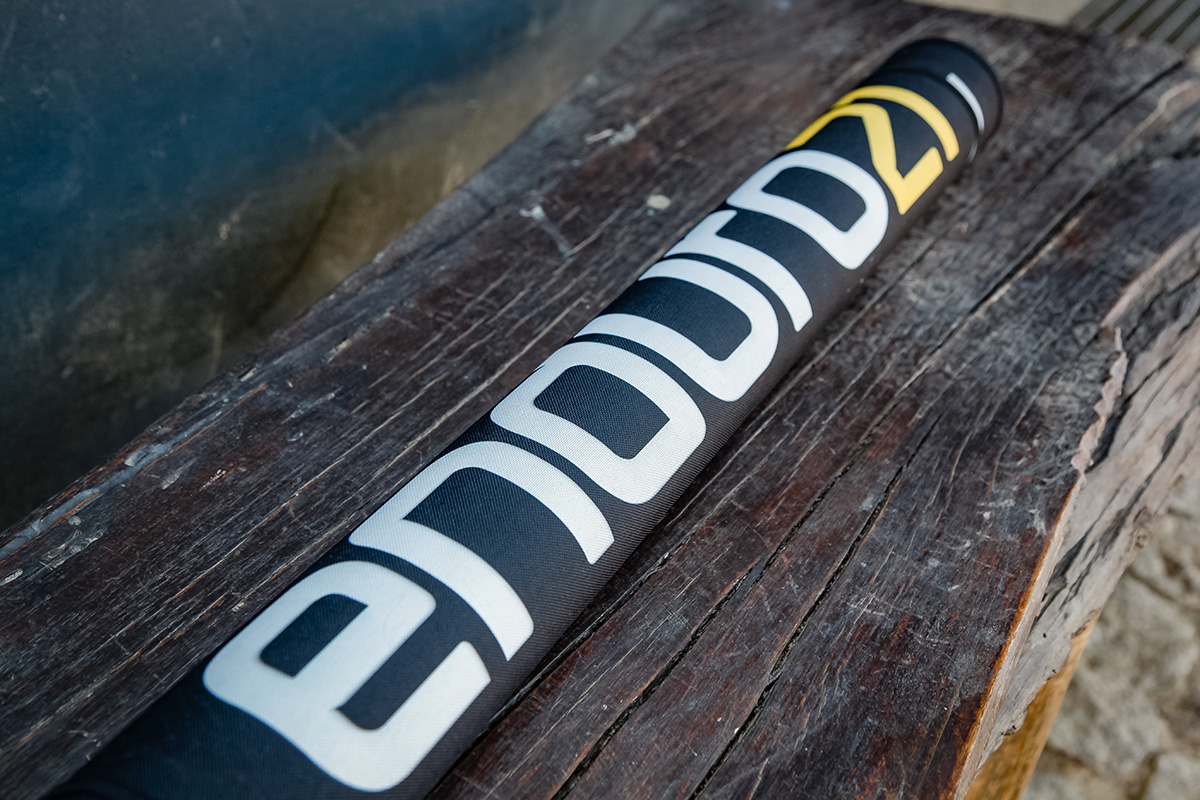 The material used is 100% polyester with a short 'pile' on top and smooth underneath which is totally impermeable, so it conforms to environmental restrictions which are mandatory for some events and venues where fuel and oil spillage is a no-no.
Dimension: 200cm x 74cm (shown, contact DMX for different options)
Construction: 100% polyester with waterproof surface
Cost: €45 (€65 printed and prices vary for customised sizes)
More information via DMX Designs Instagram: www.instagram.com/dmx.designs/
Photo Credit: Enduro21 | Philippe Teixeira