Quick look: Eleveit X-Legend off-road boots
Enduro21 takes a quick look at the Eleveit X-Legend off-road boots – as worn by Steve Holcombe in the EnduroGP World Championship – designed for enduro, trail, adventure and motocross use.
We admit we're a bit overdue a closer look at the Eleveit off-road range but we finally got hold of pair of boots from their X-Legend range and figured it was high time to get some facts nailed down.
The Italian brand was born from a former Italian enduro champion and launched into the off-road world just a handful of years ago, by Ivo Zanatta who has a wealth of experience formerly with TCX.
Eleveit's relatively small but nicely formed range of off-road riding clothing is tailored towards enduro, trail and adventure and pitched at a good price-point in the market.
X-Legend off-road boot – technical details
It's a good price point reflected in the quality and list of functions in the X-Legend boots we unboxed too. They tick a list of features you'd hope and expect from a boot being worn at the highest level in EnduroGP including controlled forward and lateral flex of the ankle, CE certification, adjustable and precise buckles, and a sturdy, replaceable dual-compound sole.
Eleveit say the X-Legend is the lightest of their boot range and our immediate impression is of comfort and lightness when you first fit the boots. We weighed them and they certainly are among the lightest at just over 1500gms (3.3lbs).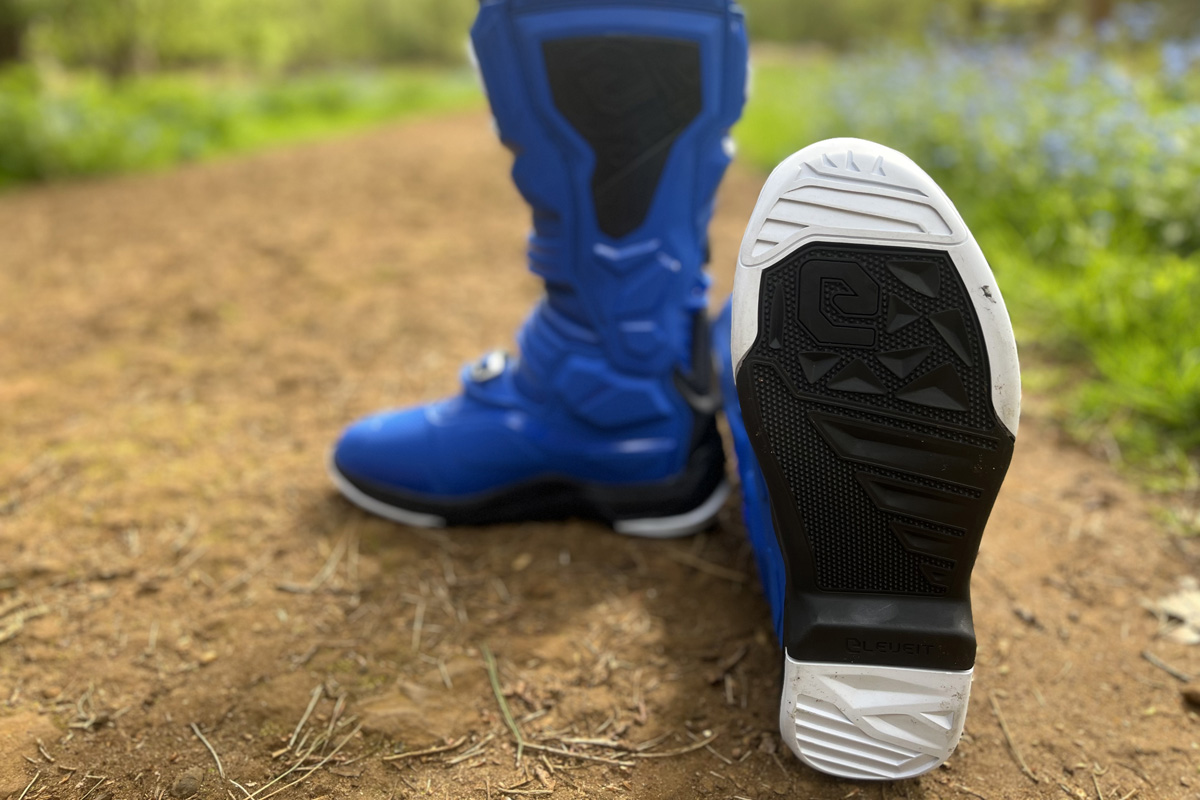 We like a light boot but aren't so keen on one which is going to fold and bend too much under impact or crushing. So we're also are pleased to find the ankle armour system to limit forward and lateral movement. The sole is MX-style, so does not have tread as such, but is solid which is always a positive when you consider impact and crush prevention.
Neat touches
Other features include the spec you expect including toe and heel protection, grippy inside leg patch to hold frame rails.
"3D breathable mesh" lining is soft to touch and they say allows the foot to breath with the moisture collecting in the 3D cavities.
There are a couple of neat touches including the buckle system which is designed to not open completely, leaving the strap waving if it opens while riding. The design basically keeps hold of the strap and also makes it pretty easy to clip back closed without stopping riding.
There's also a smart lip of plastic just in front of the lowest buckle to deflect dirt and roost away.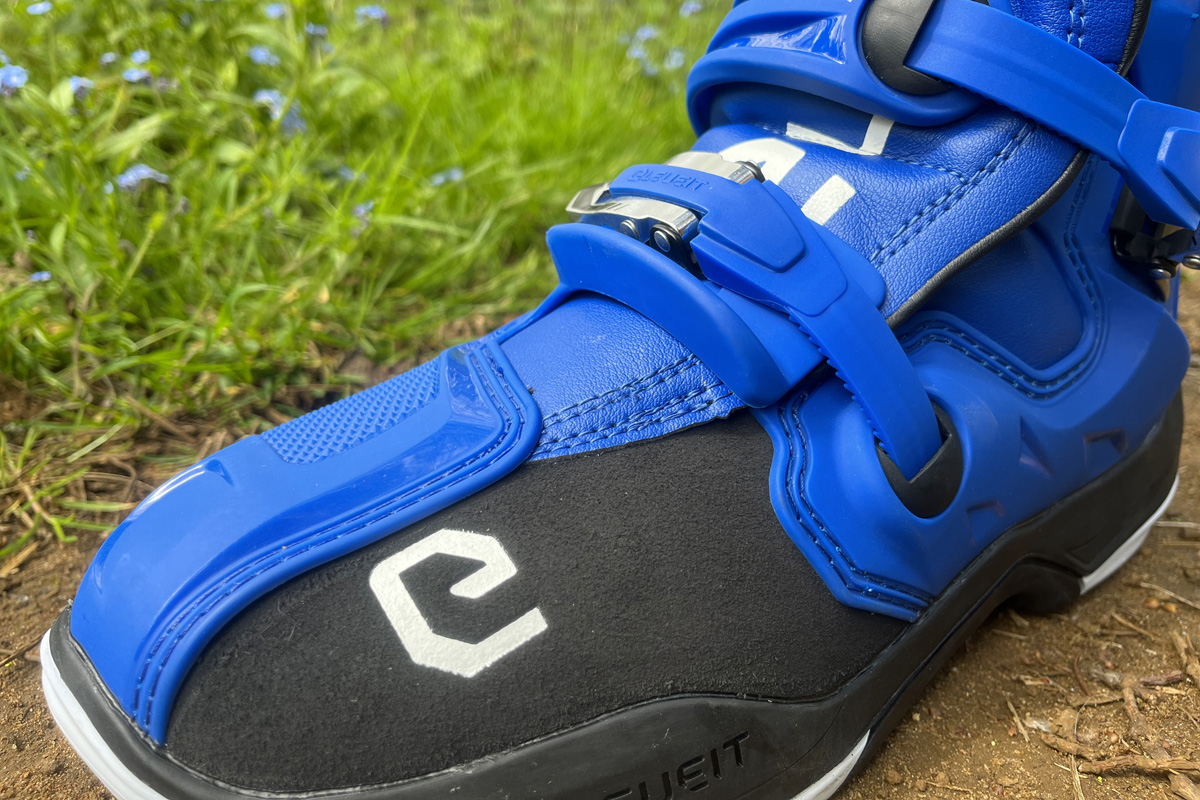 The side shows a "Scan me for info or in case of emergency" button but we have to be honest and say we could not get that to work, our phone camera didn't pick up any scan code form it. We'll try work it out because that could be a cool feature…
Enduro21 has this set on test and will get down to that with a series of bike tests and new model launches on the horizon. We'll report back when we've clocked some hours on them.
Colours: Six including red, white and blue plus some black, grey and orange/yellow/white mixed designs
Sizes: EU 35-48 / US 3-13
Cost: £300/€340/$370 (approx. – check your nearest stockist)
More information: www.eleveit.it
Photo Credit: Enduro21