Top 5: New off-road products, May 2020
The top five new Off-Road and Enduro products hitting the Enduro21 door mat (and inbox) this month, May 2020.
Our pick of the freshest new products from across the off-road market right now includes a new handmade, carbon fibre helmet from Klim, a measuring funnel from Motion Pro, FMF exhaust loveliness for the latest Husqvarna models, rear brake rotor and caliper protection from Bullet Proof Designs and Polisport's very well-priced paddock stand…
Klim F3 Carbon Helmet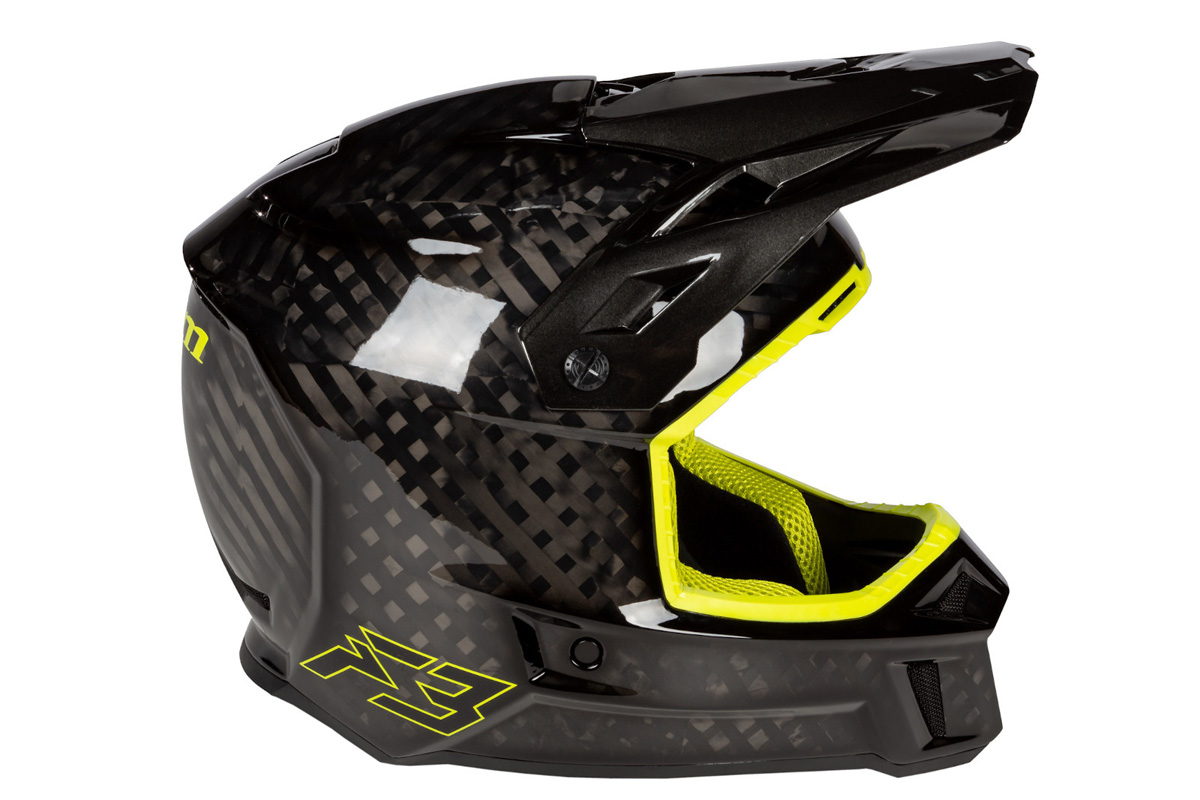 Klim's latest helmet in their respected range brings a lot to the table: handmade, carbon fibre shell, three-layer EPS inner shell, extra-large field of vision, fit-lock buckle (easy to operate with gloves), ECE-certified, anti-bacterial liner plus 13 air intake vents and six air outlet vents.
Sitting the mid-price point of the Klim's range, the F3 Carbon is designed to "meet the needs of those riders looking for a lighter helmet". The carbon fibre shell manufacturing process includes any excess resin being stripped away by hand to ensure it is as homogeneous and as light as possible.
The F3 Carbon has a healthy 19 air intakes and outlets, combining with an air duct system integrated into the helmet's inner shell, to provide increased cooling while riding, especially when working hard. A moisture-absorbent, anti-microbial comfort liner (removable and washable) and high-quality 3D cheek pads complete the comfortable package.
Colours: Ghost (black/black), Hi-Vis (black/neon yellow)
Sizes: SM to XL
Cost: $399.99/€460.00
More information: Klim.com
Motion Pro, Pro Funnel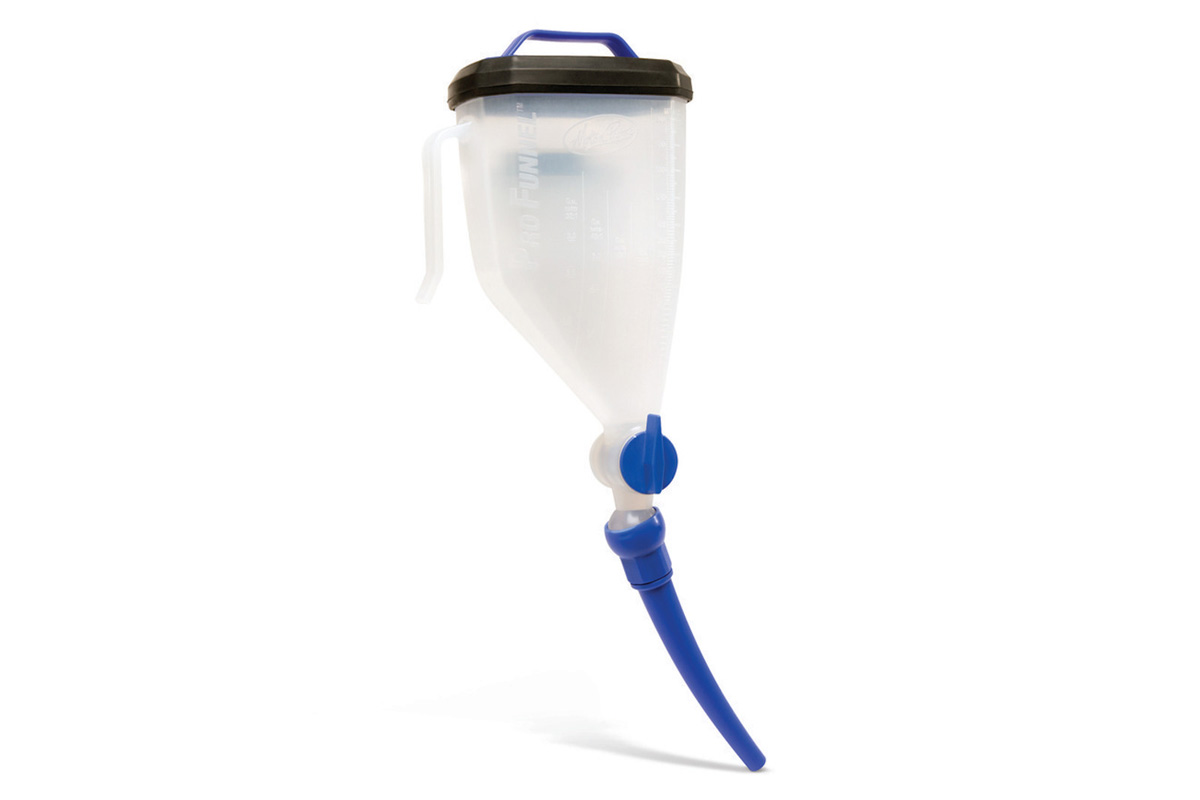 Motion Pro's new Pro Funnel aims squarely to making life easier and more accurate when you're putting fluids into you bike.
Made from durable HDPE plastic, the funnel has a handle and graduation measurements down the side for cubic centimetres, fluid ounces (up to one litre/34oz) and premix ratios. An articulating spigot allows you to access hard to reach fill points.
The integrated on/off valve is also a strong idea to help dispense precise measurable amounts of fluid. The included lid makes storing less messy and keeps dirt out, plus there's a nifty magnet located on the backside of the tool.
Cost: $39.99 (U.S. only)
More information: MotionPro.com
Bullet Proof Designs Disc and Caliper Guard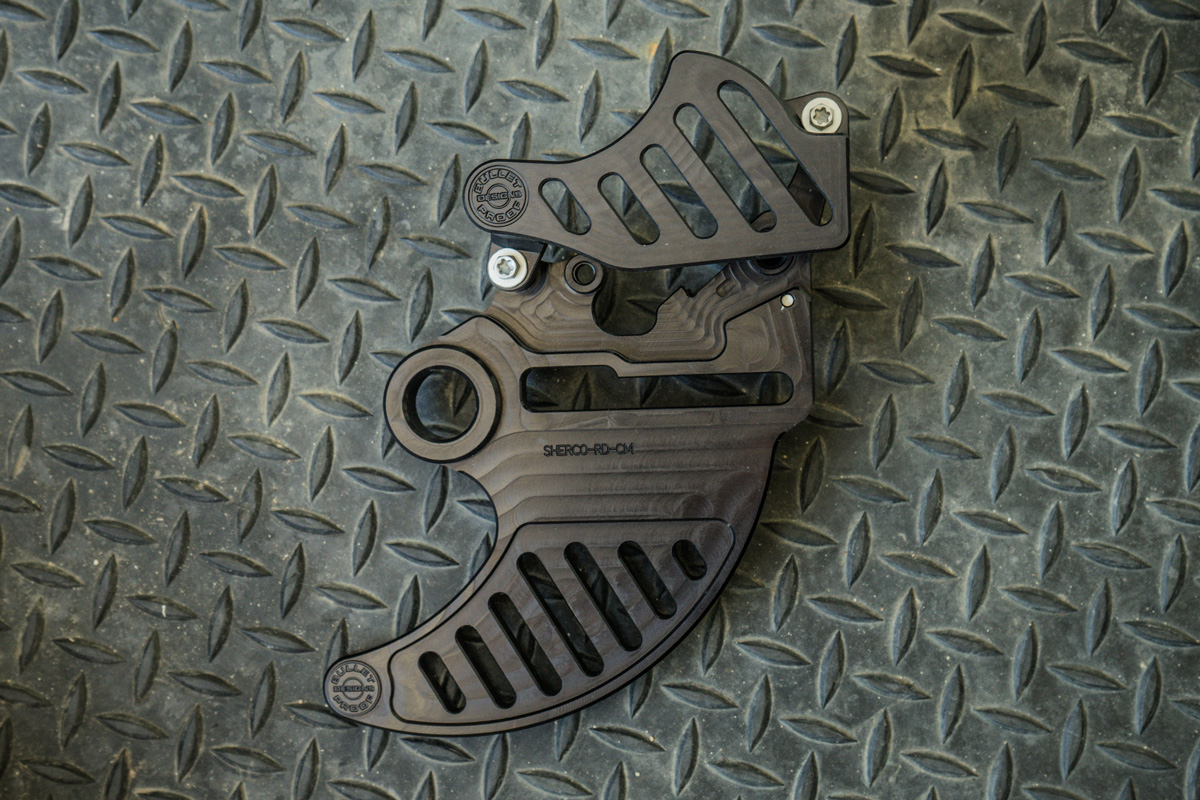 Bullet Proof Designs' latest generation rear disc and caliper guard is updated to provide greater protection around that vulnerable area down the back, right hand side of your rear wheel.
BPD say the guards are constructed from aerospace grade 6061 aluminium to minimize weight while maintaining durability and strength. The disc and caliper guards are available for a wide range of off-road motorcycles in matching colours. Model shown is for 2013+ Shercos available in silver, black, and blue.
Cost: from $129.00/£125/€136
More information: BulletProofDesigns.com
Husqvarna Motorcycles FMF exhaust systems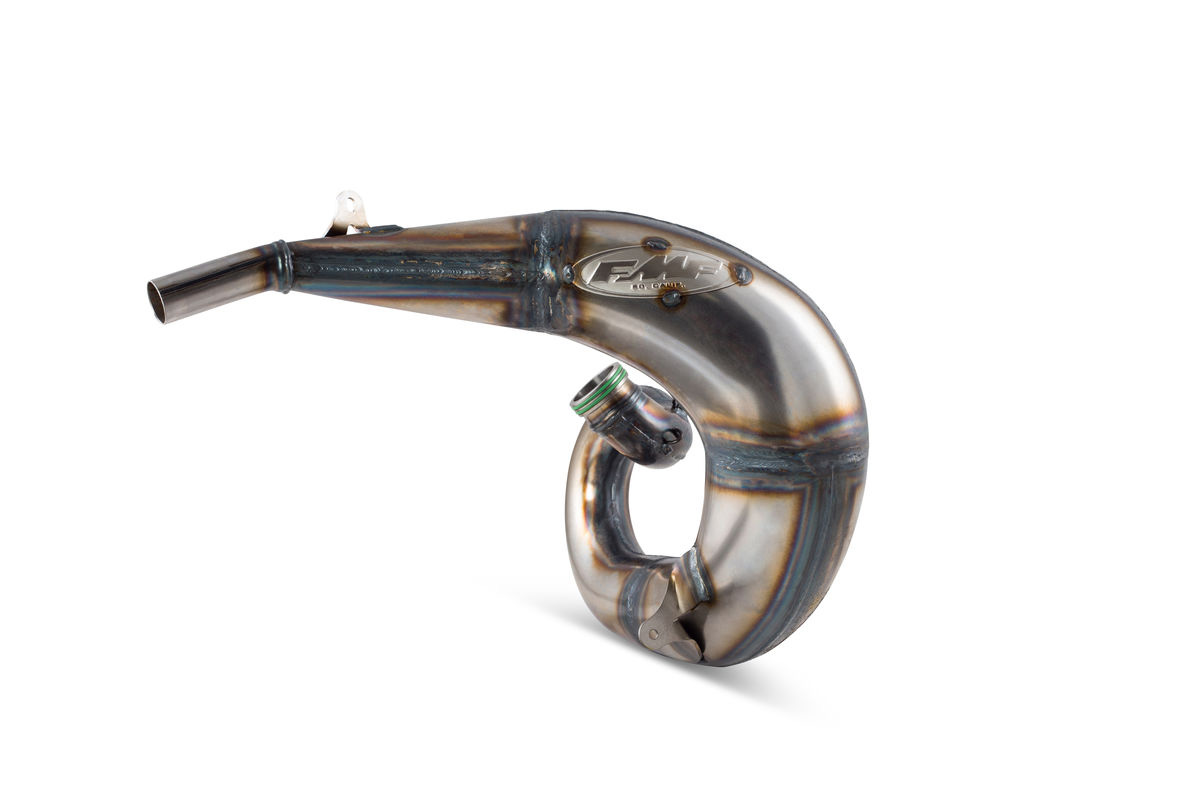 Husqvarna Motorcycles' official technical accessories catalogue is vast and now includes the latest generation FMF exhaust systems.
California-based manufacturer FMF is legendary across our sport and have introduced the new range of FMF Fatty and FMF Factory Fatty expansion chambers for two-strokes plus the FMF Powercore 2.1 and FMF Titan Powercore 2.1 silencers for four strokes.
The FMF Fatty delivers broader, smoother power and is constructed from high quality, strong and durable steel and improves traction and offering better throttle response. The FMF Fatty is finished with a durable, nickel-plated surface while the FMF Factory Fatty features an untreated outer surface for a factory look.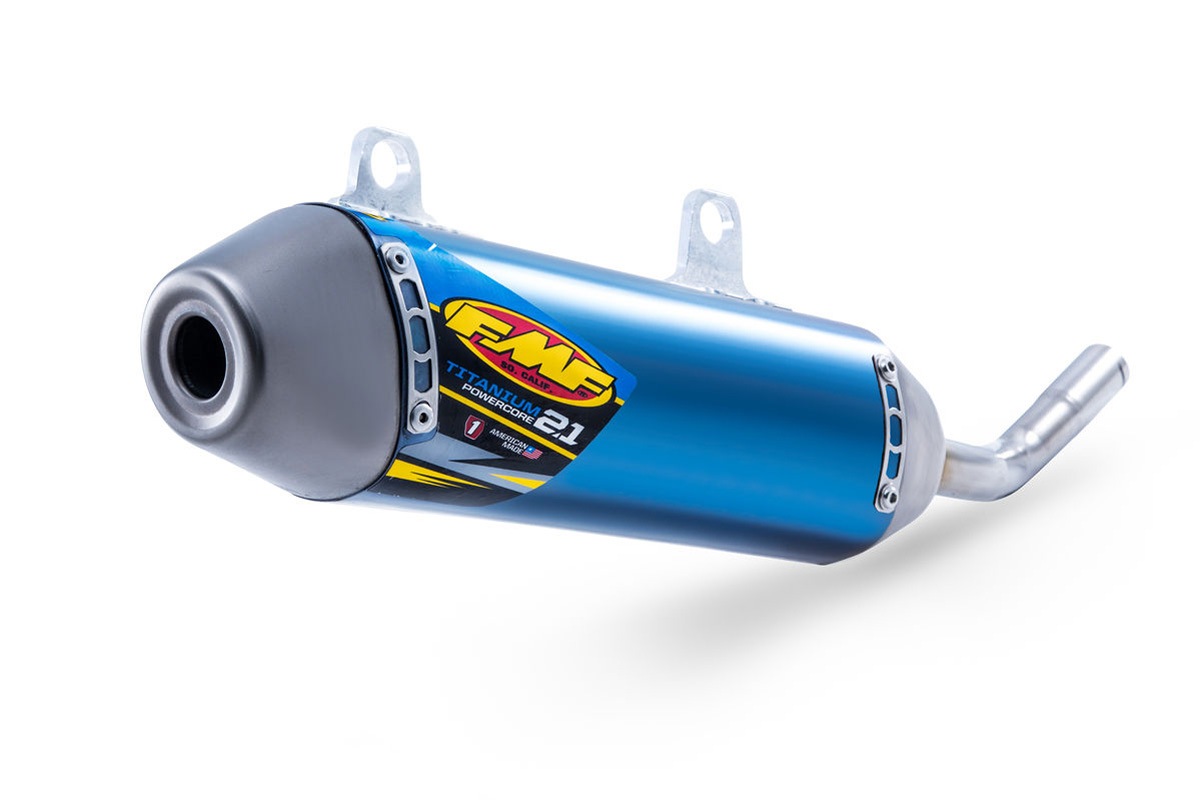 Developed specifically for motocross use, FMF say the Powercore 2.1 Silencer delivers reduced noise but maintains a "full sound" while also decreasing weight due to its aluminium outer sleeve. The FMF Titan Powercore 2.1 Silencer features the benefits of the Powercore 2.1 but with further weight reduction, thanks to both the titanium outer sleeve and silencer cap.
For details on pricing and availability refer to your national Husqvarna Motorcycles dealer (availability may differ from country to country).
More information: Husqvarna-Motorcycles.com
Polisport Track Stand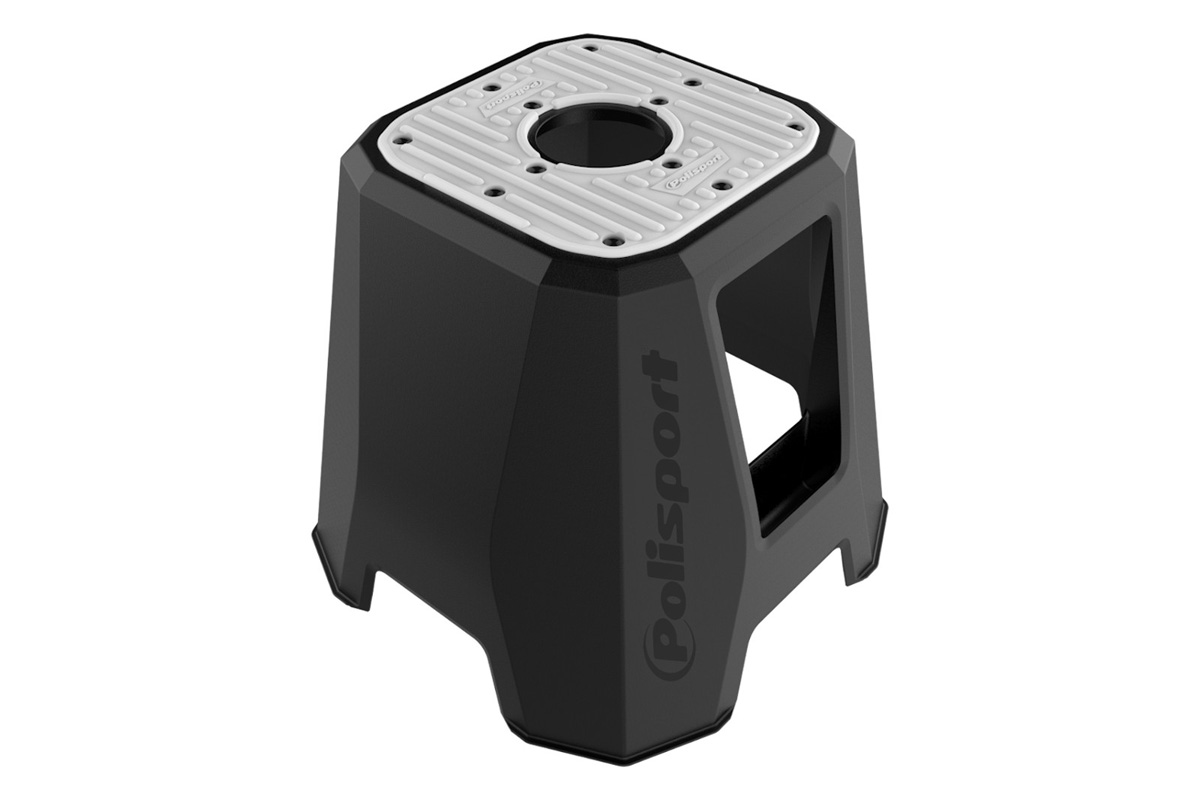 Polisport's Track Stand is the latest model in a range of bike stand options from the Portuguese manufacturer weighing in at a very competitive price point. This plastic body shell-type stand is both a tough and practical option for maintenance at the track or workshop.
The slick design is constructed from a resistant plastic body shell that is wipe clean and has moulded pockets for tools and parts on two sides. Polisport claim it will support up to a 250kg/552lb bike. The anti-slip rubber top is replaceable and comes in six colour options.
Cost: $38.95/£26
More information: Polisport.com
We need your support
If you've enjoyed this article, if you've found it informative, interesting, entertaining even, please support us.
We want to continue doing what we do, to the best of our ability, serving the enduro and off-road community.
Please consider a donation, every little helps…
Thank you.