2019 AORC season wrapped-up – Styke, Milner, Bacon and Gardiner crowned champions
2019 Australian Off Road Championship season video summary which concluded at Hedley, Victoria, with Luke Styke, Daniel Milner, Kyron Bacon and Jessica Gardiner clinching their respective class titles.

Hedley, Victoria, hosted a cross country race and a sprint enduro for rounds 10 and 11 and put an end to the 2019 Australian Off Road Championship. Luke Styke, E1; Daniel Milner, E2; Jessica Gardiner, Women's and Kyron Bacon, EJ did as expected and clinched their respective classes titles.
Apart from the E3 title, grabbed by Daniel Sanders at the previous round, all the other classes where decided this weekend giving the riders no room for relax.
Milner does the job on day one for the E2 title
Milner was in a league of his own in Saturday's cross-country race clocking up the fastest time in both the overall and the E2 class and grabbing the E2 title with one round to go.
Despite already having won the championship, Milner didn't relax for Sunday's sprint enduro race where he was first once more in class, putting the finishing touch to his 2019 season.
Josh Green had two second places to settle for second in the championship and Jeremy Carpentier was third on Saturday and fourth on Sunday to claim the third place in the E2 championship.
"All in all, it was solid weekend for me and the team. I was over the moon to get the win yesterday and wrapped to back up another solid round today," said Milner. "Now I'll be able to get some time off the bike and get the body the healed up and ready for the new season."
Back-to-back E1 titles for Styke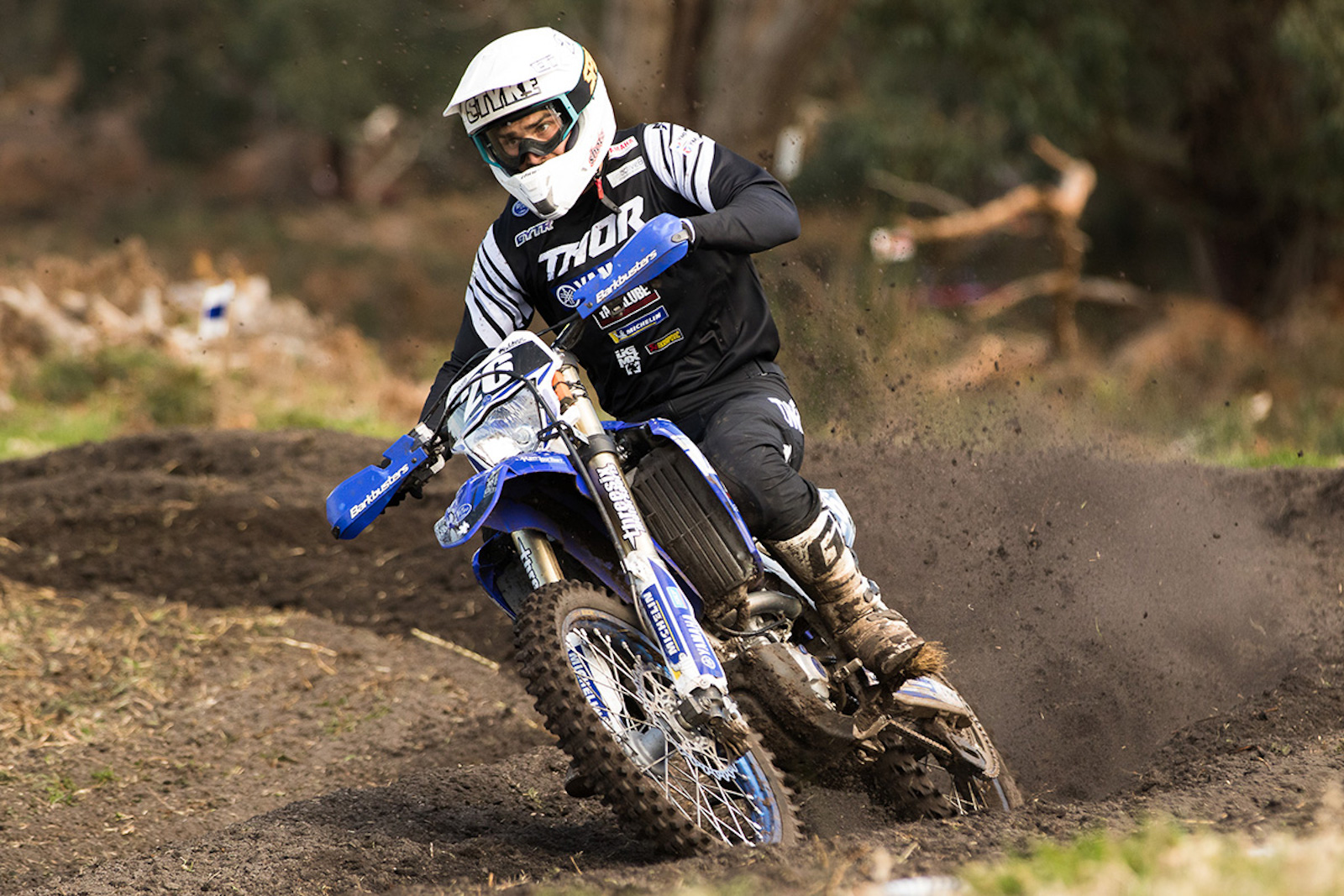 Lyndon Snodgrass didn't make it easy for Luke Styke as he won Saturday's race making the title fight go down to the final round. Nevertheless, the sprint enduro suited Styke perfectly as he set the class' fastest time earning the E1 title in the process.
Snodgrass was fourth on Sunday to claim the runner-up position in the championship and third and fourth place finishes were enough for Fraser Higlett to get bronze.
"It means a lot to me to win back-to-back E1 titles!" said Styke. "It's always easier to win your first title than it is to back it up the next year, and the boys out there really brought the fire this year."
Double win for Daniel Sanders in E3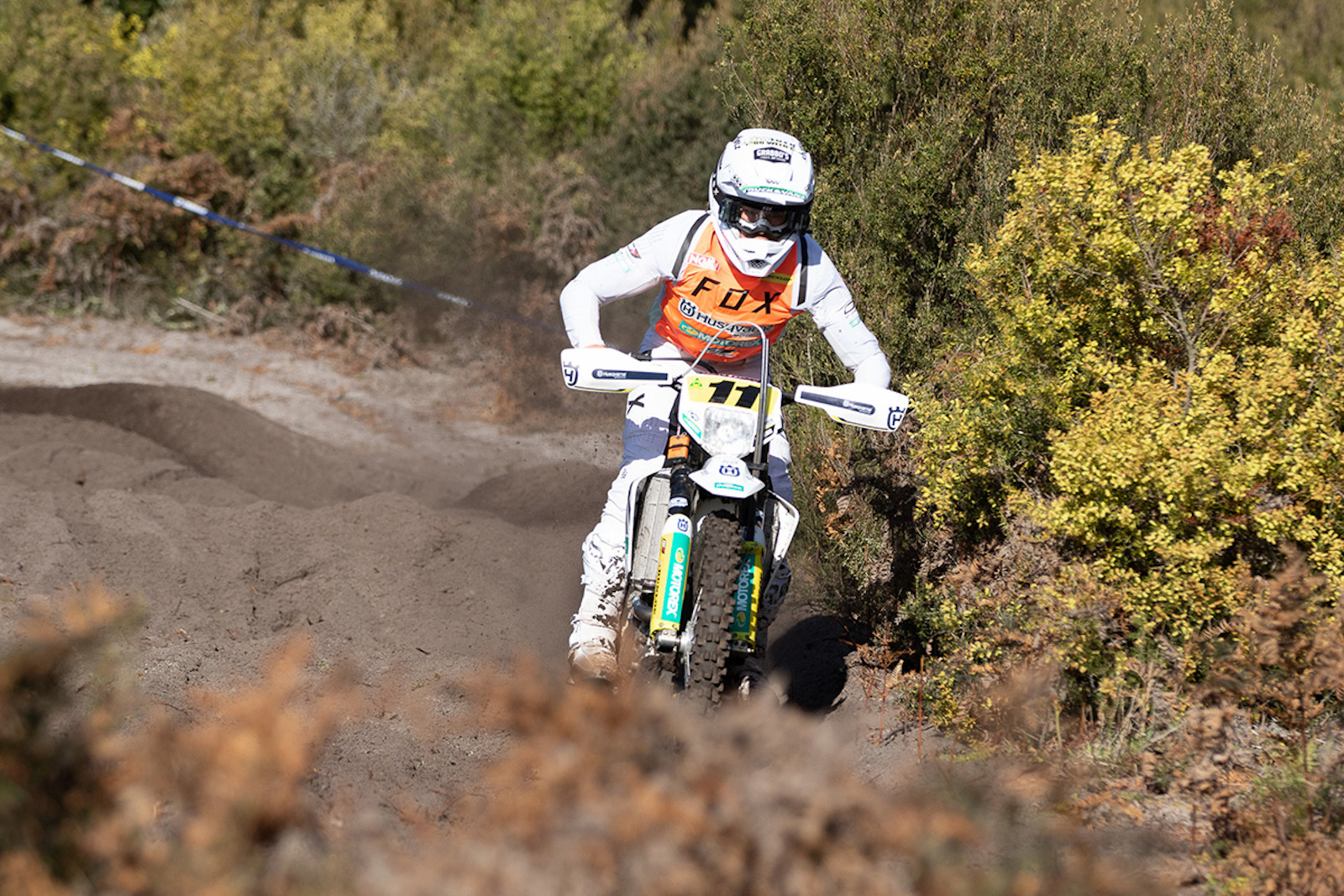 With the 2019 E3 championship already under his belt Daniel Sanders took it "easier" and with the E3 win both days, setting also the fastest overall time on Sunday.
Andy Wilksch grabbed to runner-up finishes to settle for second in the championship. Jesse Lawton was pushed to fourth both days by Tom Manson but it was enough for him to claim final third place in the championship.
"Once again it was another good day for the team and I. To be able to win five tests for the final round and the overall round for the year is a great way to cap off what has been a fantastic year," highlighted Chucky. "Overall, it's been a great season and I have to thank my team as they have put in a lot of hard work throughout the whole season. I just can't wait for 2020 now to begin."
Maiden Enduro Junior title for Kyron Bacon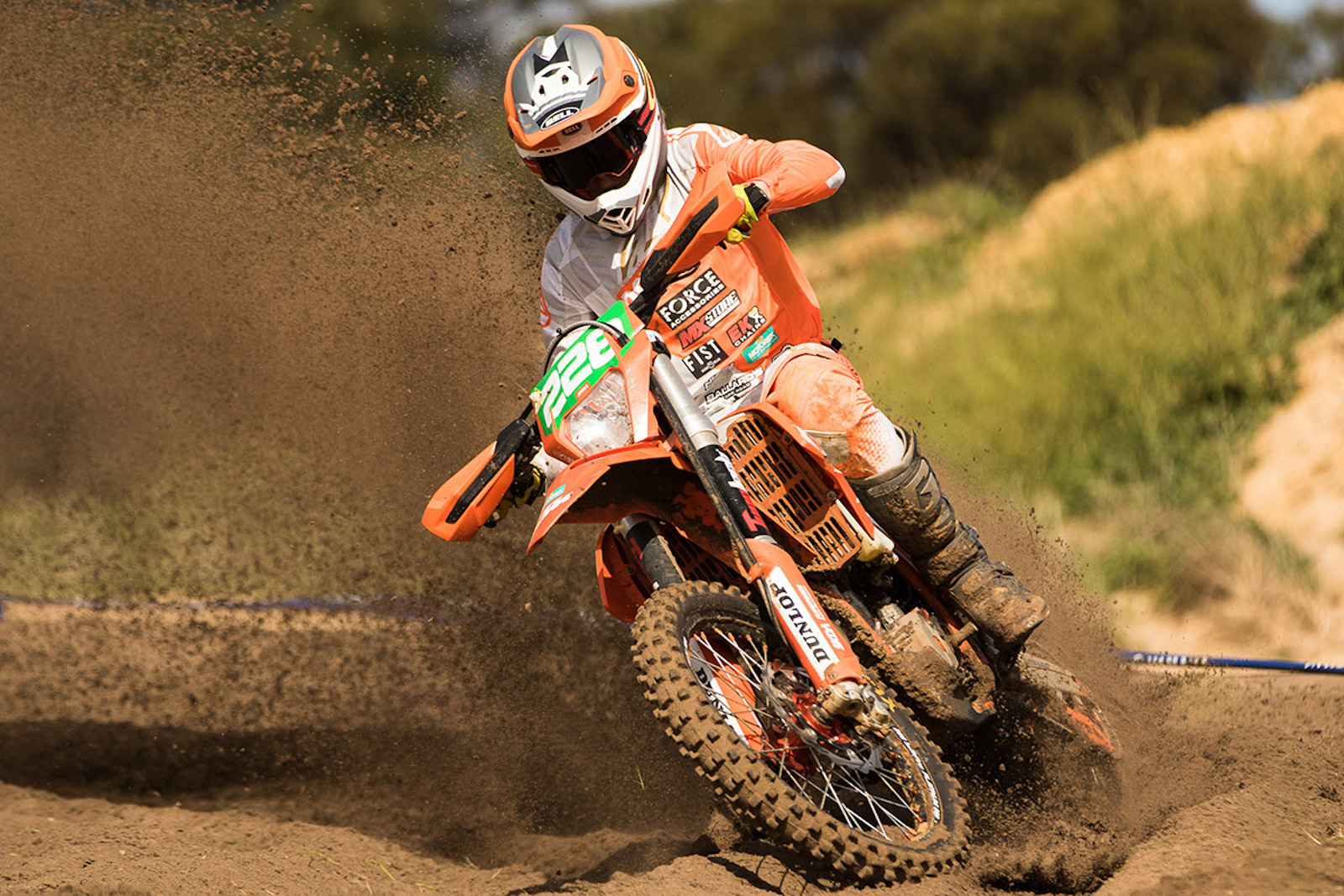 After a nearly perfect season, with the "worst" result being a second place, Kyron Bacon is your 2019 AORC Enduro Junior champion. The appearance of Mason Semmens for the last two rounds, however, brought spice to the mix in the class. Mason won both days at this final round but second was enough for Bacon to take the title.
Josh Brierley and Korey McMahon filled the 2019 Enduro Junior championship podium.
"This Championship means the world to me," said Bacon. "It was great to have Mason here to add that extra level of competition that really pushed each of us to work that bit harder!"
Jessica Gardiner earns her fifth Women's title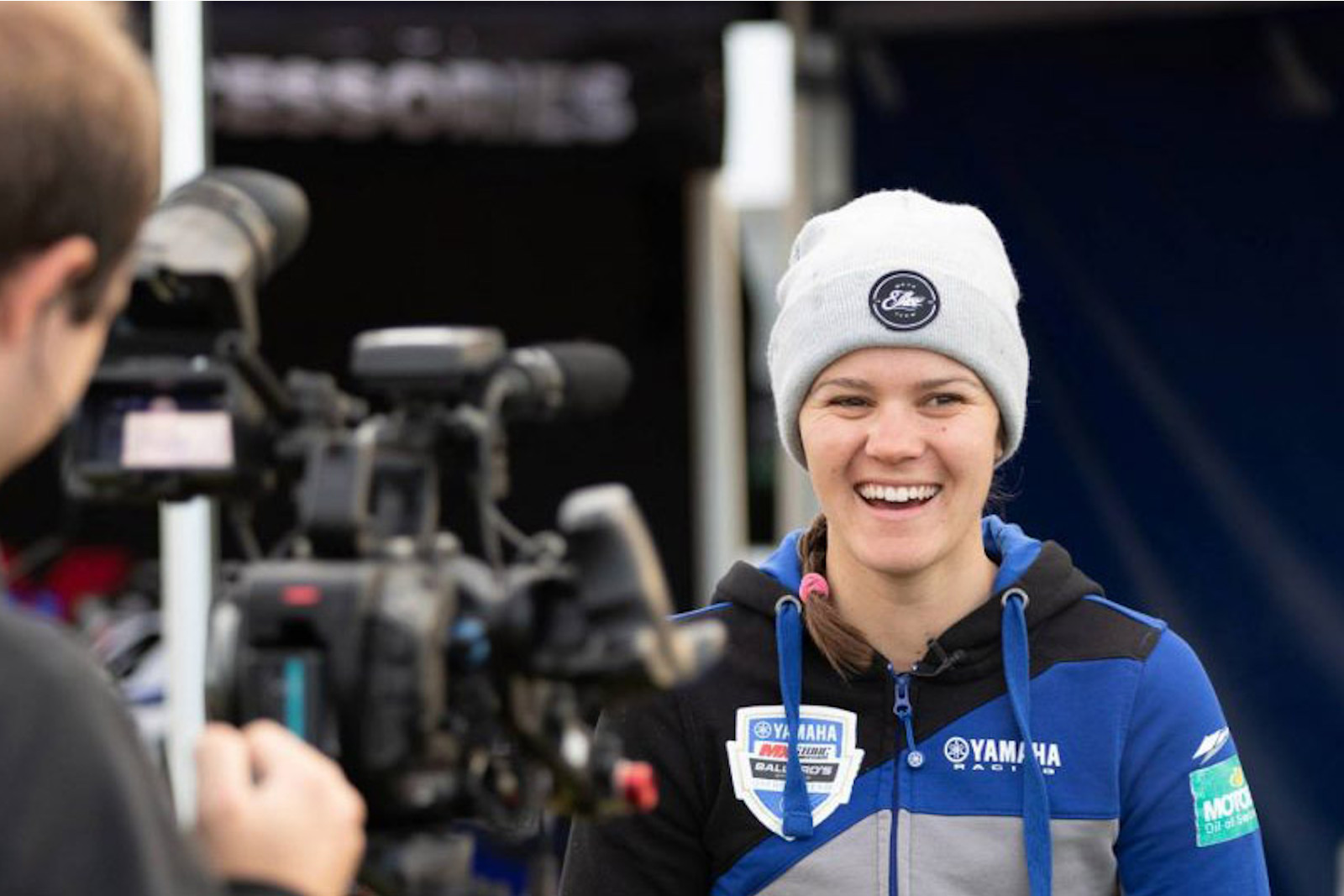 Even a tough start to the weekend didn't slow down Jessica Gardiner from achieving a record breaking fifth Women's title. Gardiner had a bad start on Saturday and had to fight back to a final third place finish but she redeemed herself with the win on Sunday's sprint enduro, ending the season on a high.
The Women's championship podium after the final round was completed by Emma Milesevic in second and Emilie Karlsson in third.
"Heading into today I was very hungry for the round win, after losing it yesterday. I'm just so happy to be able to get through today and win my fifth AORC!" admitted Gardiner.
"All of my championships are pretty special, so it's hard to put a pinpoint which one is more special that the others. This year's championship has been the most consistent year I have had. It does make a difference to win back-to-back championships. I am already itching to get going again in 2020."

The best of the Aussie riders now look forward to the International Six Days Enduro in Portugal and to pitch themselves as reigning ISDE trophy holders (senior Trophy Team and Women's Team) against the rest of the world.
For more information and results: AORC.org.au
Photo Credit: John Pearson