AORC Rnds 1+2 results: Green and Bacon shares scratch wins as the Aussies begin their season
Results from the 2023 Australian Off-Road Championship openign weekend and the sandy Sprint Enduro tests at Mendooran where Josh Green and Kyron Bacon headed home a dominant weekend for Yamaha riders.
After heavy rainfall, the Mendooran tests were perfectly primed for the opening two rounds of the 2023 Yamaha Australian Off-Road Championship presented by MXstore.
This opening weekend's racing was all about having the Sprint game dialled and dominant riders across the two days were Kyron Bacon (Shop Yamaha Offroad Racing Team) in E1, Josh Green in E2 (both Shop Yamaha Offroad Racing Team), Sam Pretscherer (Simford Motorsport Group Husqvarna) in E3, Will Dennett (Yamaha Australia) in EJ and Taylor Thompson (Excite Motorsports Yamaha) in EW.
Find video highlights in our seperate story: 2023 AORC: Medooran rounds 1 + 2 video recap
Day 1
Sam Pretscherer stole the show early on, setting up fast times in the first sprints and putting a target on his back.
As the day wore on and the body tired, Pretscherer faded setting up was Josh Green day to steal the show in E2 and overall. At home on the sandy tracks in NSW, Green just couldn't be beat as he finished seven Sprints with a total time of 1:04:53.288.
That put him 18 seconds clear overall of E1 winner Kyron Bacon clocking 1:05:11.553 with Pretscherer third overall for the E3 win with a time of 1:05:36.788.
Day 1 scratch results: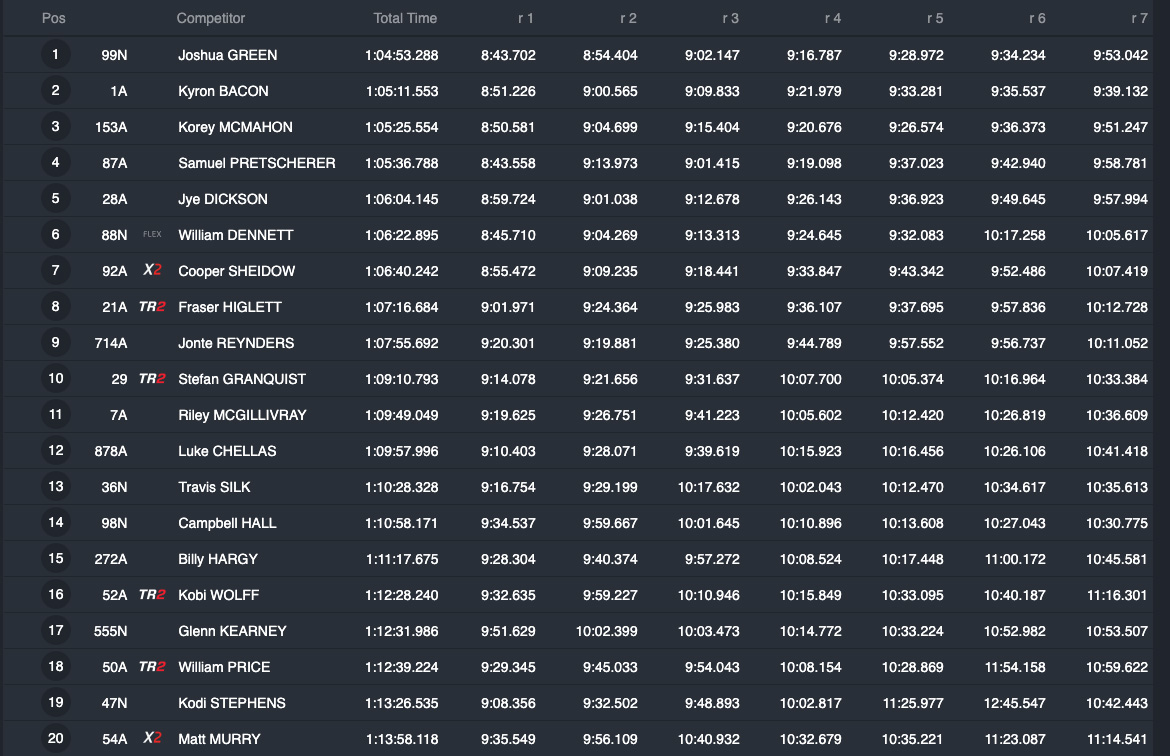 Day 2
Day two saw the pattern from day one repeated with back-to-back class wins for Kyron Bacon in E1, Josh Green in E2, Sam Pretscherer E3, Will Dennett in EJ and Taylor Thompson in EW – overall that was four from five of the major podiums for Yamaha.
The scratch results on day two was different though with Bacon heading home to Tazmania with a fastest overall time over one minute clear of his teammate, day one winner Green. Green in fact had close company from Jye Dixon in E2 and the GASGAS rider claimed third scratch for his efforts on the day.
William Dennet was again comfortable in the Enduro Juniors, winning by over two minutes on day two.
Day 2 scratch results: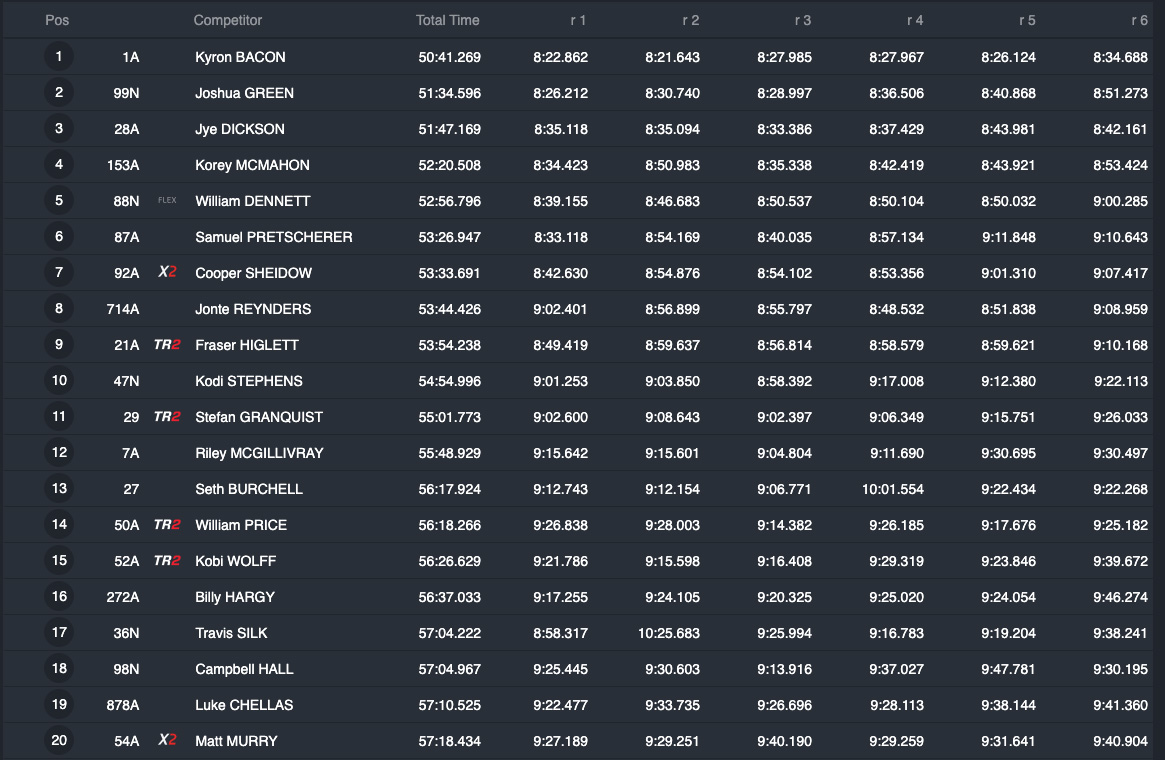 Enduro Women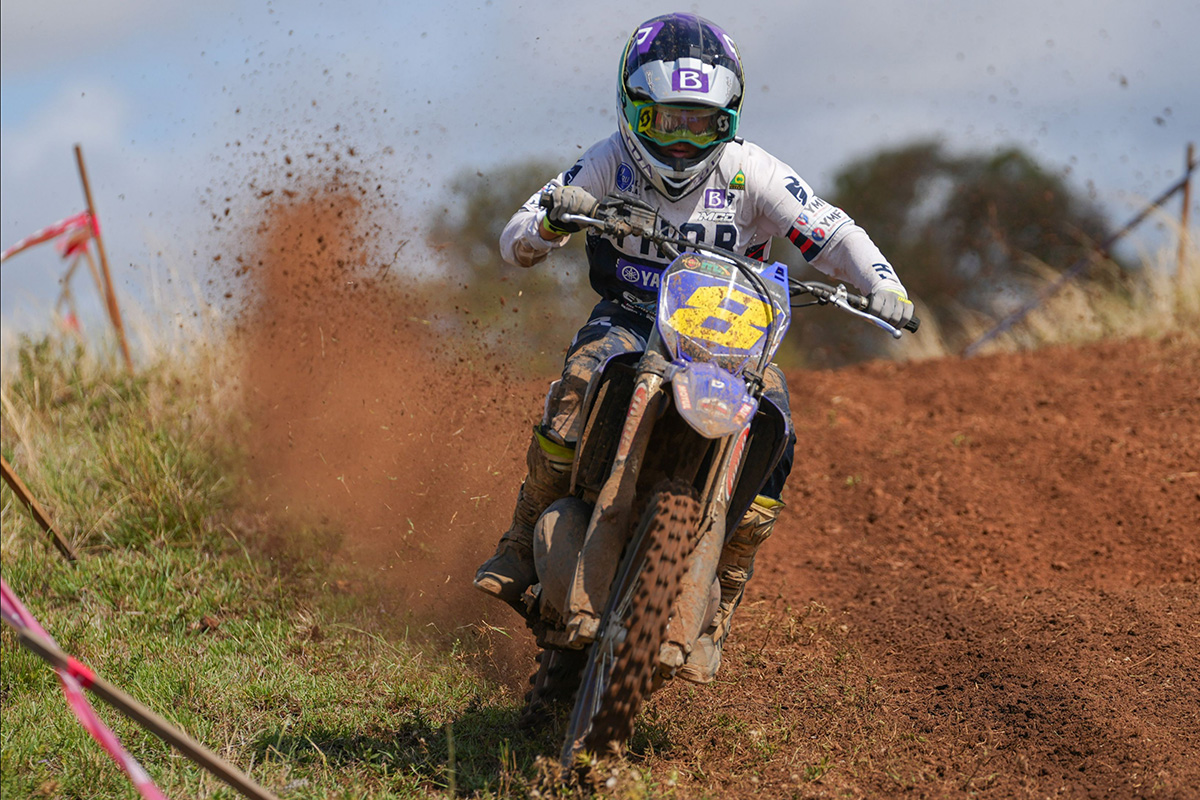 It was Groundhog Day in Mendooran for the fastest Aussie women as motocross skills came to the fore allowing Taylor Thompson to shine with a double win.
Reigning champion Jessica Gardiner had to settle for second place making it blue bikes on the top two steps with Husqvarna's Emelie Karlsson claiming the final podium position.
Photo Credit: Troy Pears