Historic win for Reynders and Sherco at Aussie 4-Day Enduro
Jonte Reynders continues a rich run of form this season to claim the 2023 Australian Four Day Enduro (A4DE) for Sherco, just 0.456 seconds ahead of Yamaha's Josh Green in the Aussie classic race.
Tazmanian Jonte Reynders is making a bit of history down under these last few months. After taking Sherco's first-ever outright AORC win earlier this month, the Motul Pirelli Sherco Team rider took a "near standard" 300 SEF Factory to victory at the prestigious 2023 Australian Four Day Enduro (A4DE) this last weekend.
Held in Hervey, Western Australia the A4DE is one of the highlights in the Aussie off-road calendar and for enduro riders, it's one to aim at annually. This year's A4DE was held in near-perfect conditions with some sandy days and grass tests mixing it ( and less mud than last year at least). The race runs a mini-ISDE format of tests for three days then a final moto shootout.
Day three test looked like this...
Rookie win for Reynders and Sherco
25-year-old Reynders didn't let his 'rookie' status hinder and throughout the four days Josh Green equally determined as the pair traded for the outright. Green had the upper hand for the first two days but Reynders came on stranger and with a holeshot and fastest race time in the final moto, claimed the overall and E2-class victories by just 0.563 seconds over rival Green, with a total time of 10:27.495.
The 2023 A4DE class winners were Korey McMahon (GASGAS) in E1, Jonte Reynders (Sherco) in E2, Riley McGillivray (KTM) in E3, Jess Gardiner (Yamaha) in Enduro Women, Glenn Kearney (Honda) in Vets and Gavin Russell (KTM) in Masters.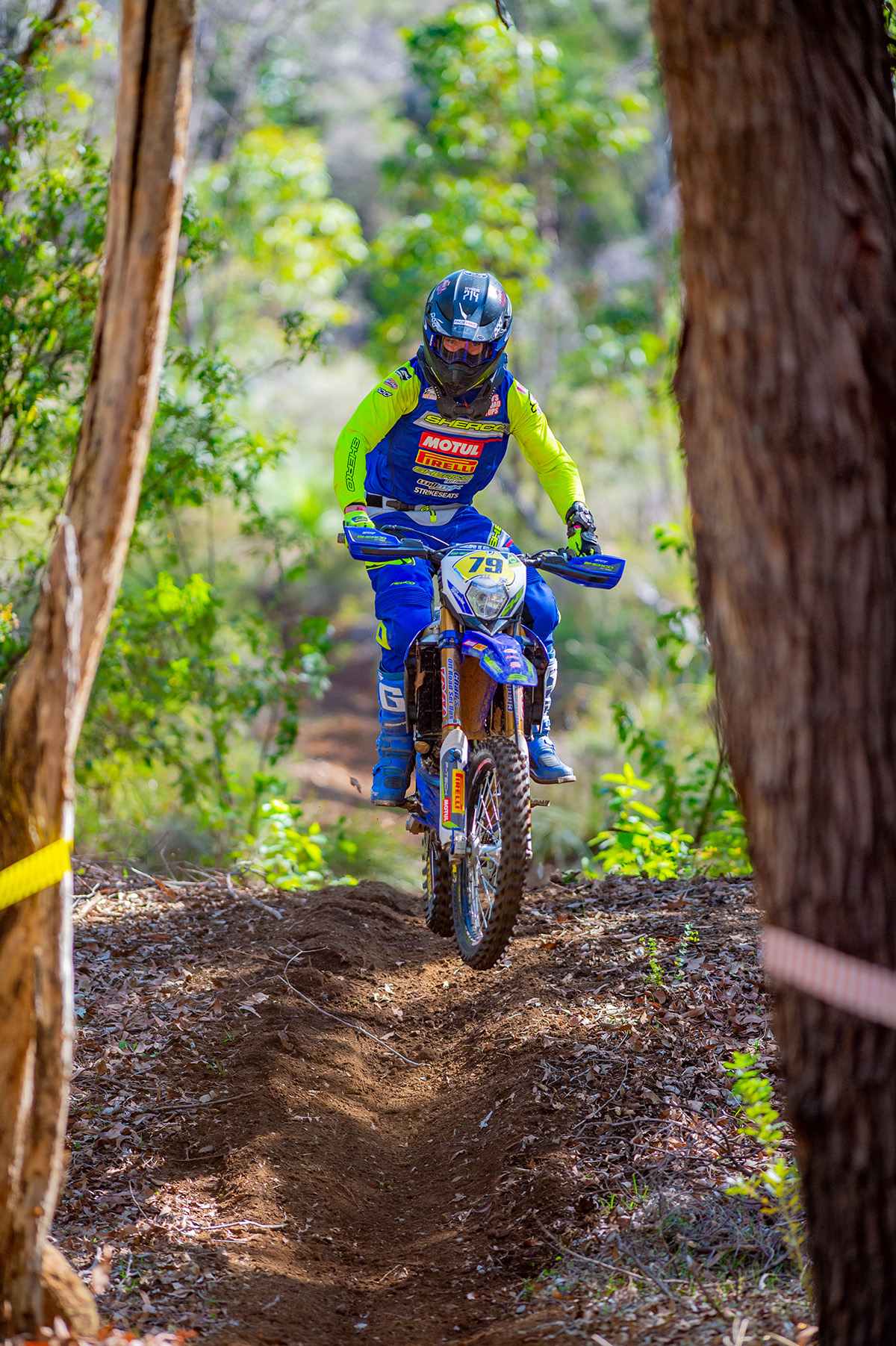 "I was a bit anxious coming into the event, just with all the unknowns, but after we got the first day out of the way, I knew what we were in for, and it was full steam ahead," said Reynders.
"Day two was really sandy, which I knew would slightly disadvantage us being on the 300 4-stroke against the bigger 450s however, I rode really well and made-up time, which put us in a good position for the remaining two days.
"The third day, I felt I needed to make things happen and pushed hard to win the day by over 5 seconds.
"For the final moto, again, I knew we needed to get off the line and be in it from the start, I got a great jump and I just charged as hard as I could to the finish.
"What can I say, it's an unbelievable feeling to come away with the outright victory, I'm over the moon; we're a small team that's perhaps a bit of the underdog at times, but we have all put in the work, and to come away with the ultimate reward is very satisfying for all involved," concluded Reynders.
Reynders' victory was also Sherco's first A4DE title, just weeks after capturing the first-ever AORC outright victory for the French manufacturer.
Jet-set Jess
Taking her seventh A4DE women's title, Jessica Gardiner is seemingly in the form of her life right now as she puts. Season together racing AORC, EnduroGP and now yet another 4-days win.
2023 A4DE senior, main class results: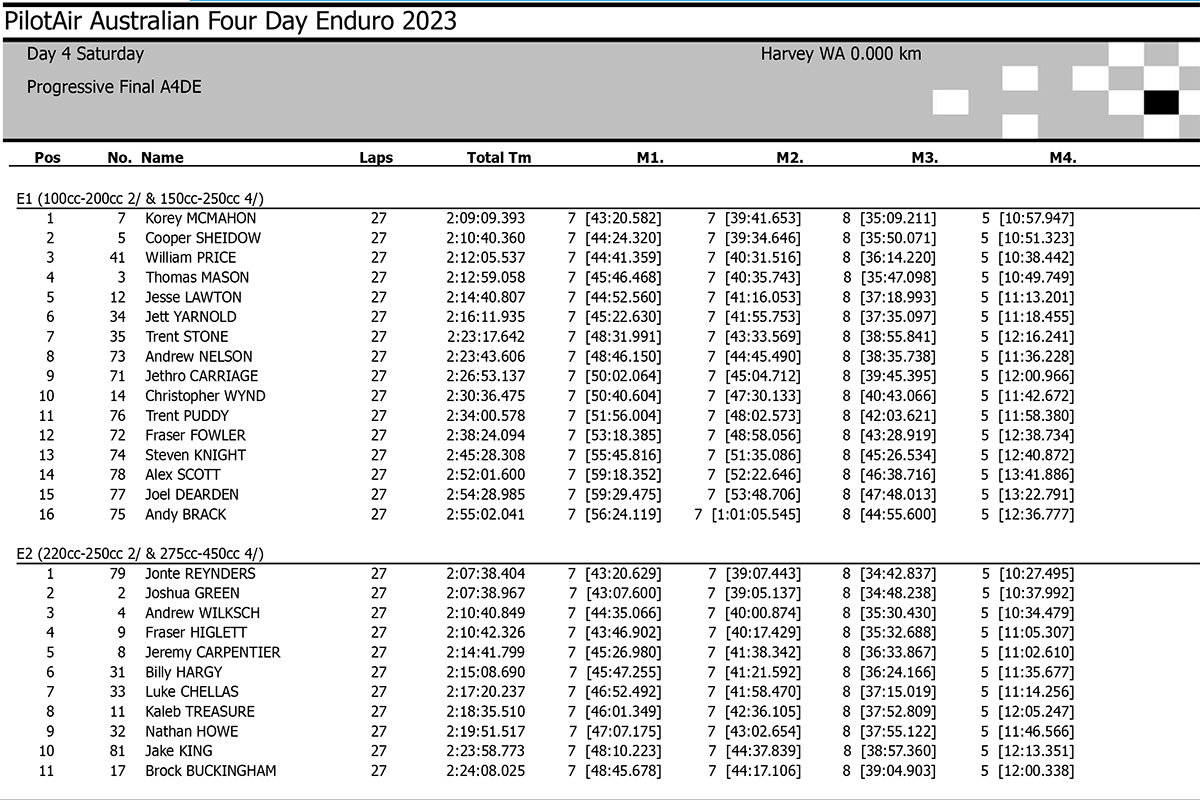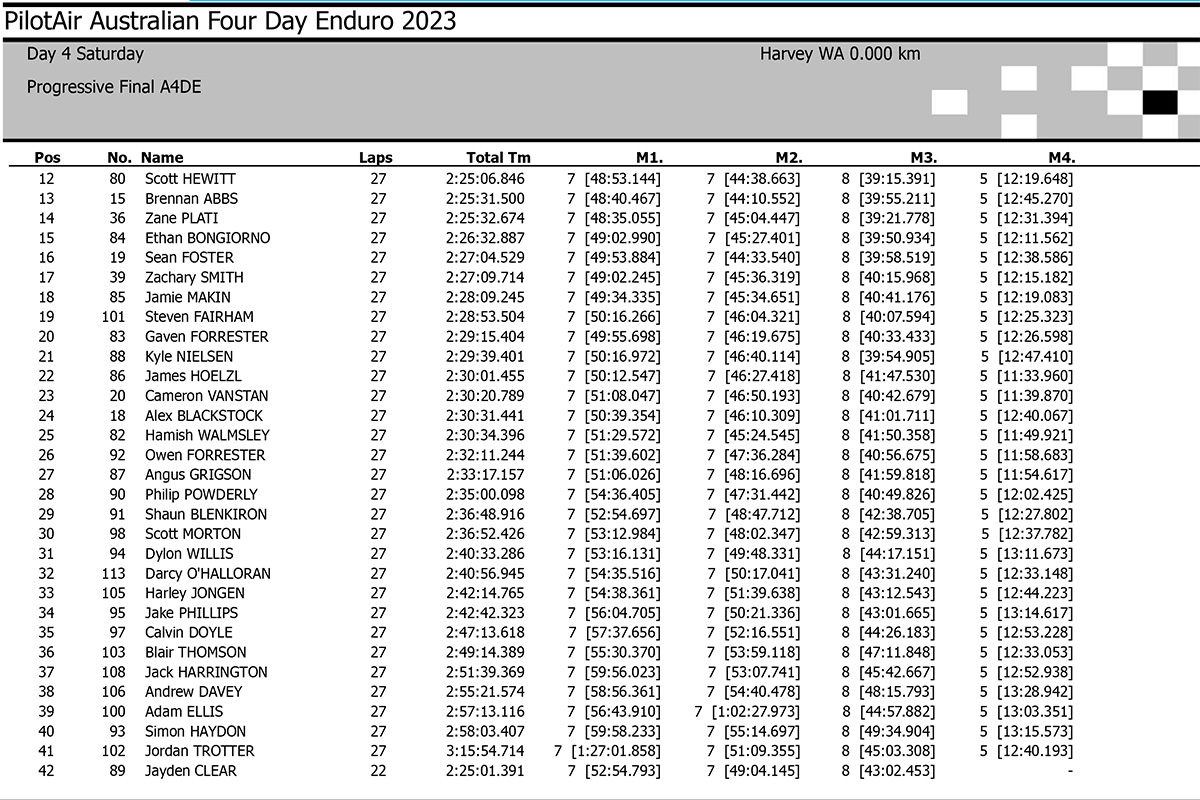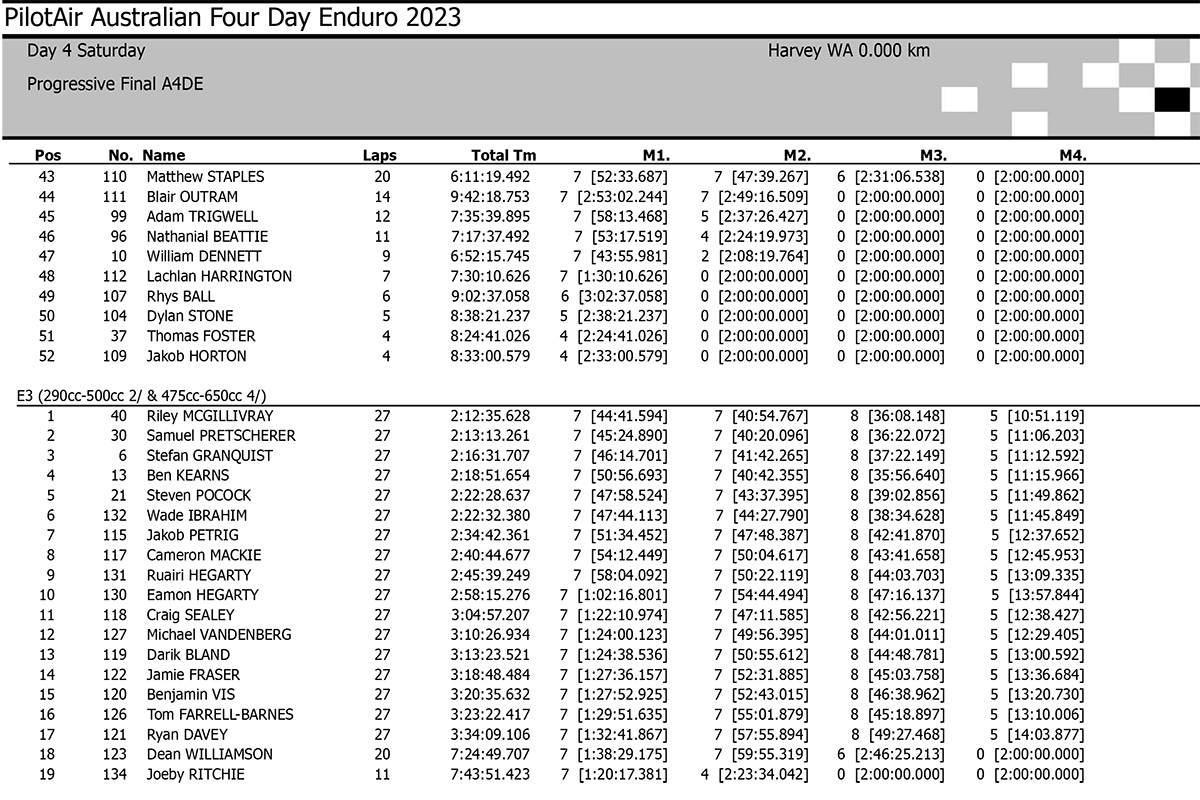 Full results: www.A4DE.com.au
Photo Credit: True Spirit Photos