Johansson MPE Yamaha EnduroGP team sign Marc Sans on all-new YZ450F
Spanish rider Marc Sans will compete with 2023 EnduroGP World Championship in competitive E2 class with Swedish official Yamaha squad, Johansson MPE on an all-new YZ450F.
Marc Sans has made a name for himself in recent world championship seasons and ISDE competitions on the big 500 four-strokes in E3 class. But the consistent top 10 overall rider will make the switch to the E2 category in 2023, with the well-respected Swedish Yamaha team.
"I think I'm in one of the best teams I could be in," says Sans of his new place in the Johansson MPE team. "A couple of weeks ago I travelled to Sweden to learn about the team structure and test the new bike, and the truth is that, from the first day, I have found myself super comfortable with them and the Yamaha YZ450F. Joakim is a very positive person, eager to work and I think we will do well."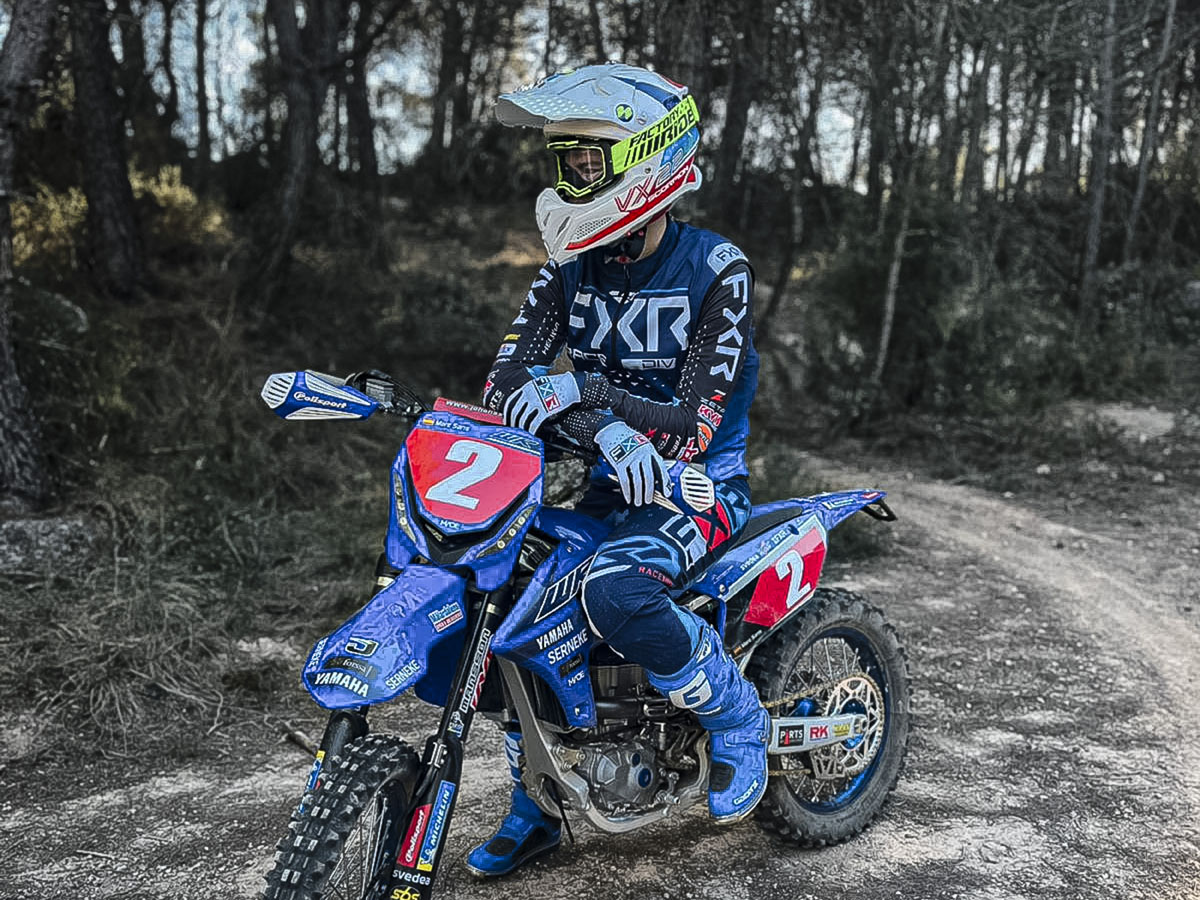 Good feeling with the new 2023 YZ450F
The Johansson MPE team is one of the most respected in the World Championship paddock and remains loyal and supported by Yamaha who have delivered the latest YZ450F model ahead of its availability to customers. The Johansson team then adapt that model to enduro spec.
"The bike has quite a motocross character and I'm really happy with everything," explains Sans. "Since the first day I have felt super comfortable with them and the bike. It is a very professional team, eager to work and very positive."
And although he had to wait a little longer than expected to get on it, because it is the new model and it had not yet gone on sale, the Valls driver is excited after the first tests.
"After my years in motocross, I think this is a bike that suits me quite well, although it is a radical change compared to last year, because there is a lot of difference to the bikes I had ridden up to now from the KTM group, both from engine and chassis", he explains of his new 2023 YZ450 F. "The feeling with it has been very good from the first moment and I am very motivated and eager to continue working and trying new things."
Objectives: follow his progression in EnduroGP and the E2 title in Spain
"It is still a bit early to set goals because I have barely done two days on the bike. So I will arrive in Santiago [round one of the Spanish series] with little preparation, although there are still a couple of months to go before the World Championship starts, which is our main objective this year", continues Marc, "as we carry out tests and put the bike to work, with time I think we will be able to fight to be up front."
After taking his debut E3 class victory last year on the second day of the Hungarian GP, Sans has decided to change scenery and look for new goals in 2023. "Our objectives will be to try to win the Spanish E2 Championship and fight, like these last years, for being in the first three positions of the scratch and the class victory."
"At the World Championship level, we know that E2 is the premier category, in which there is a higher level and many official riders, but our intention is to continue the progression of last year in which we had very good performances and always try to be in the top 10 of EnduroGP and the top five in our category, which I think would be very positive results. And from there, try to improve ," confesses Sans excited before his new stage in the Johansson MPE team of Yamaha.
Photos: Johansson MPE
//