2023 Ditrocks Hard Enduro: Kabakchiev, Cyprian and Gomez get perfect Romaniacs practice
Teo Kabachiev clocks perfect Red Bull Romaniacs practice ahead of Hard Enduro World Championship round three next week by taking victory at the 2023 Ditrocks Hard Enduro in Romania ahead of David Cyprian and Alfredo Gomez.
If racing is the best form of practice like they say it is, then Ditrocks Hard Enduro acted as the best possible preparation for a heap of riders heading to next week's Red Bull Romaniacs. The Romanian national hard enduro championship race runs in very similar conditions to the big event in Sibiu and attracted a healthy 197 riders to Ditrau, around three hours north and east of Sibiu, last weekend (July 14-16).
Chief among those getting in some serious Romaniacs training were the Pro riders who fought for the victory across the prologue and two days in the mountains including the only factory rider present Alfredo Gomez, plus Czech rider David Cyprian and Bulgarian Teo Kabakchiev who heads to Romaniacs currently fourth in the Hard Enduro World Championship standings and as a second-placed finisher in the '22 event.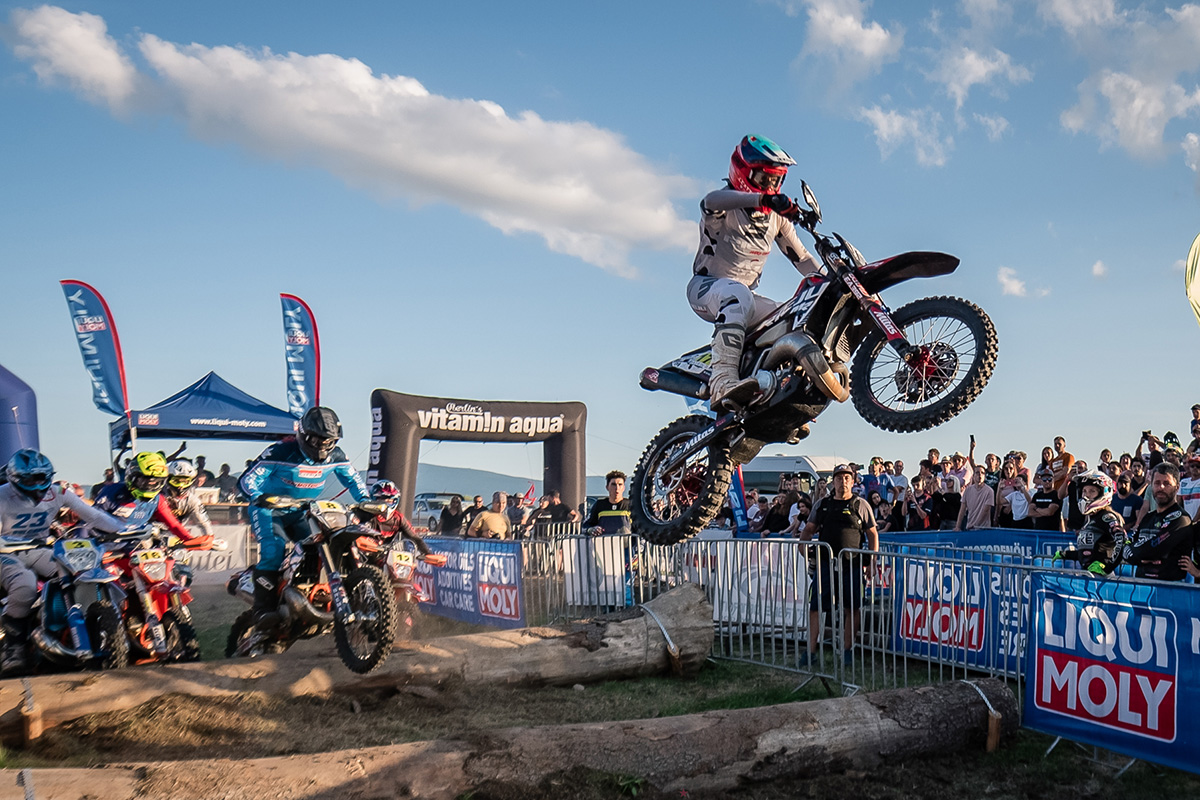 The Prologue was dominated by Gomez on the Rieju ahed of Cyrpian and Kabakchiev but the off-road days proved to be the opposite. The Bulgarian Kabakchiev took the lead after the first tough climbs and held toe advantage until the flag. Teo clocked 3:30.28 to finish day one nine minutes clear of Cyprian and 1:49.07 for a similar winning margin on day two for 17 minutes 37 overall.
Cyprian claimed a comfortable second just under 10 minutes clear of Alfredo Gomez in third with Jozsa Norbert Levente and Marc Fernandez completing the top five.
The Battle of the Veterans saw Josef Suttner take the best time in the Prologue but Zdenek Cyprian won the overall followed by Bart Stroișteanu with Stuttner third.
The Expert class saw three Hungarians riders on the podium with Ott Kornel Jr taking the honours. Grigoraș Maria finished in first place in the Girls class and with a top five also in the Hobby class which saw Florin Sulică take victory.
2024 Ditrocks Hard Enduro overall results (Pro top 20):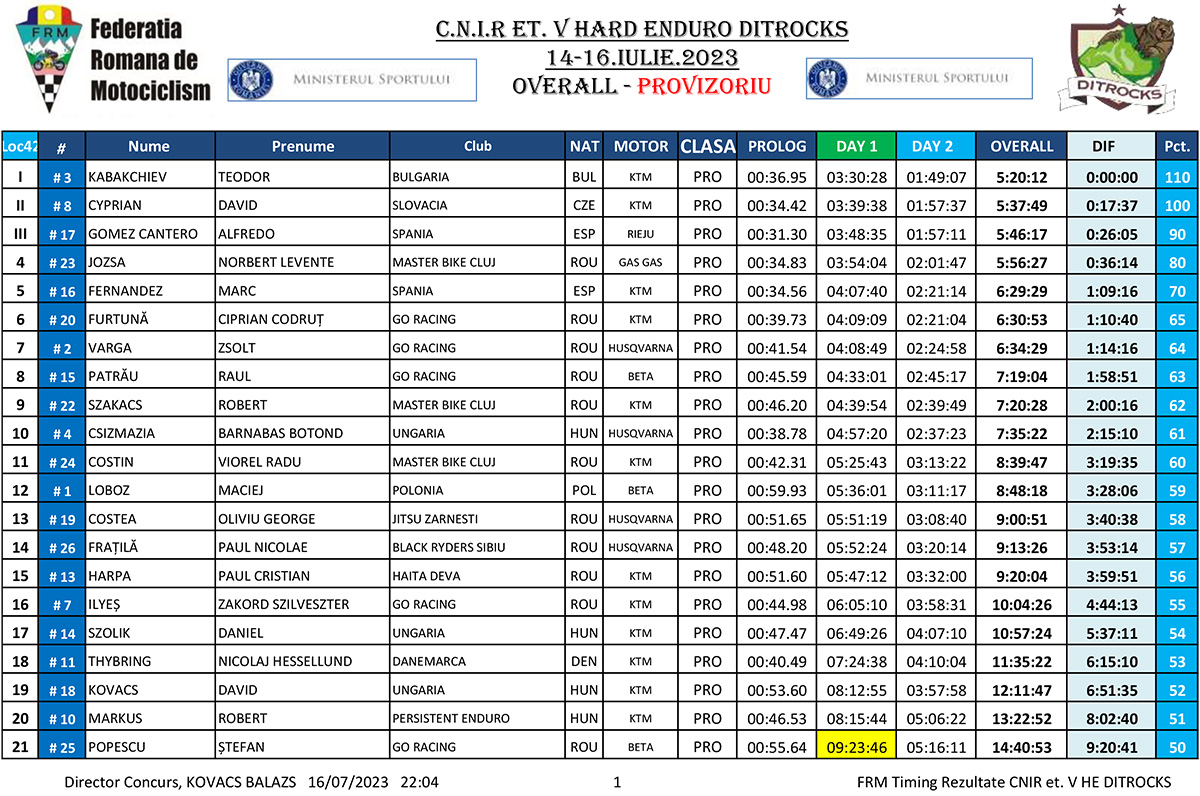 Photo Credit: Red Lynx Photography