Trystan Hart Crowned 3-time US Hard Enduro Champion with Silver Kings Win
FMF KTM Factory Racing's Trystan Hart takes his third consecutive AMA US Hard Enduro Championship with victory at the Silver Kings Hard Enduro in spectacular Silver Mountain Ski resort in Idaho.
Putting together another perfect a clean-sweep of the US Hard Enduro series – just as he did last year – and fresh from an Erzbergrodeo podium, 26-year-old Trystan Hart took another relatively easy win at round six of the 2023 season in Idaho. The picturesque Silver Mountain Ski Resort for the Silver Kings Hard Enduro saw the Canadian complete a second-successive clean sweep of the series to win the 2023 overall title plus the AMA West Extreme Regional Championship in the process.
Hart set the fastest prologue qualification time but it was Rockstar Energy Husqvarna Factory Racing's Colton Haaker who won Friday evening's Street Rhythm in spectacular fashion ahead of Alfredo Gomez, across from Europe for this USHE round, setting themselves up for the best start position.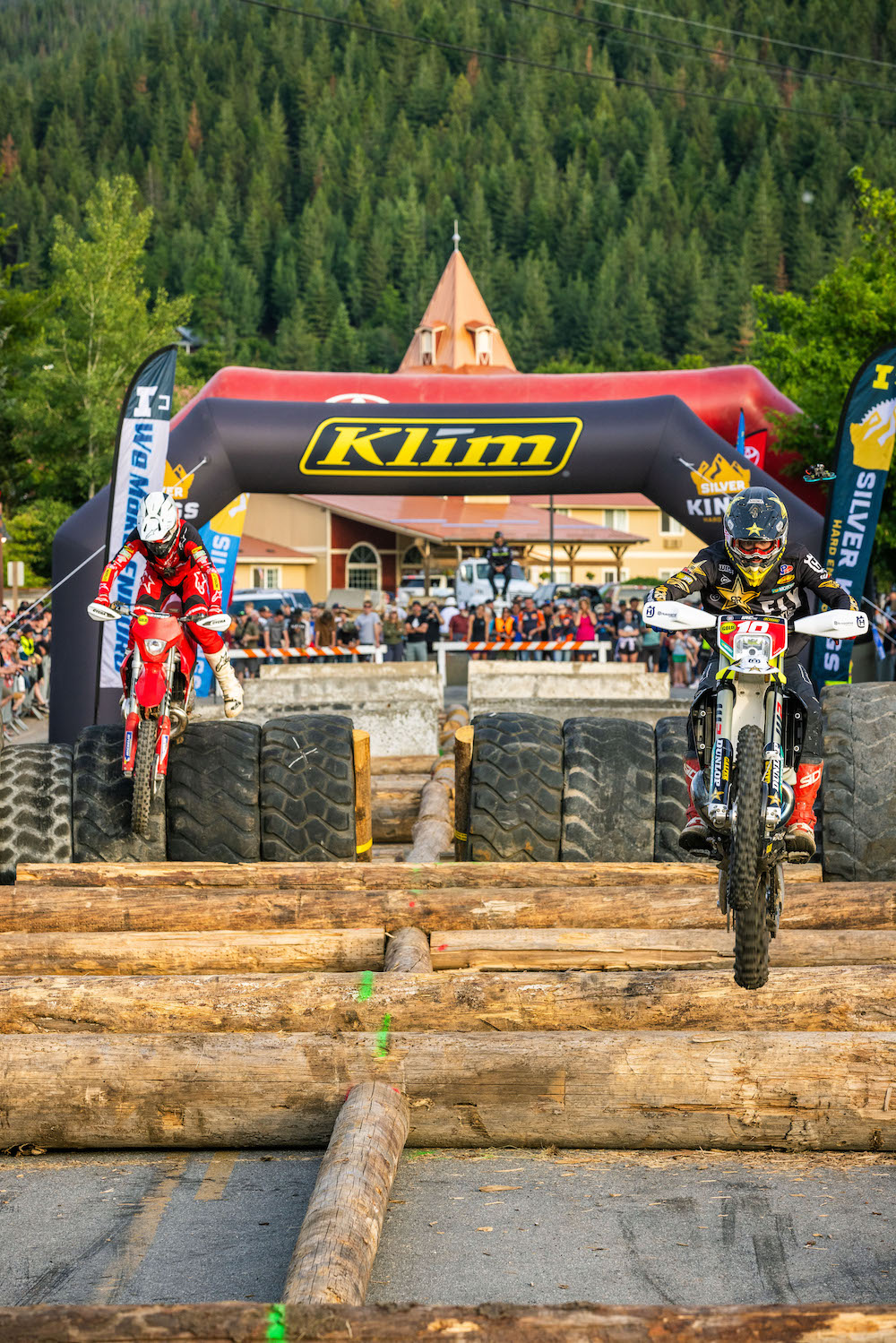 When the dust settled after Colton led the field away and riders got onto the mountain course, Hart took over the lead ahead of a multi-rider battle which included Alfredo Gomez, Cody Webb, Ryder LeBlond, Colton Haaker and Will Riordan.
Gomez was in contention for the podium at least before his Rieju suffered over-heating problems and Webb too could have troubled Hart more for the win but for a big get-off on one of the downhill sections. Though navigating out front alone slowed Hart a little, the technically difficult final sections allowed him to pull a healthy margin and finish in a total time of 2:52:36, some 40 minutes clear of LeBlond.
"The race went really well here in Idaho, not a lot of drama for me." Explained Hart. "I caught the guys early on and then Cody [Webb] and I battled for a bit before he had a huge highside down the hill.
"They caught me on the hill because I was looking for the ribbon, although from there on, I didn't really see anyone again. The track got harder and harder closer to the finish and I was just coasting on the trails, which I don't normally do, but I was conserving energy in case there were any more surprises.
"It was a good race, I was so nervous bringing it home! The team has done an amazing job all season, the bike was perfect, and I couldn't be any more stoked."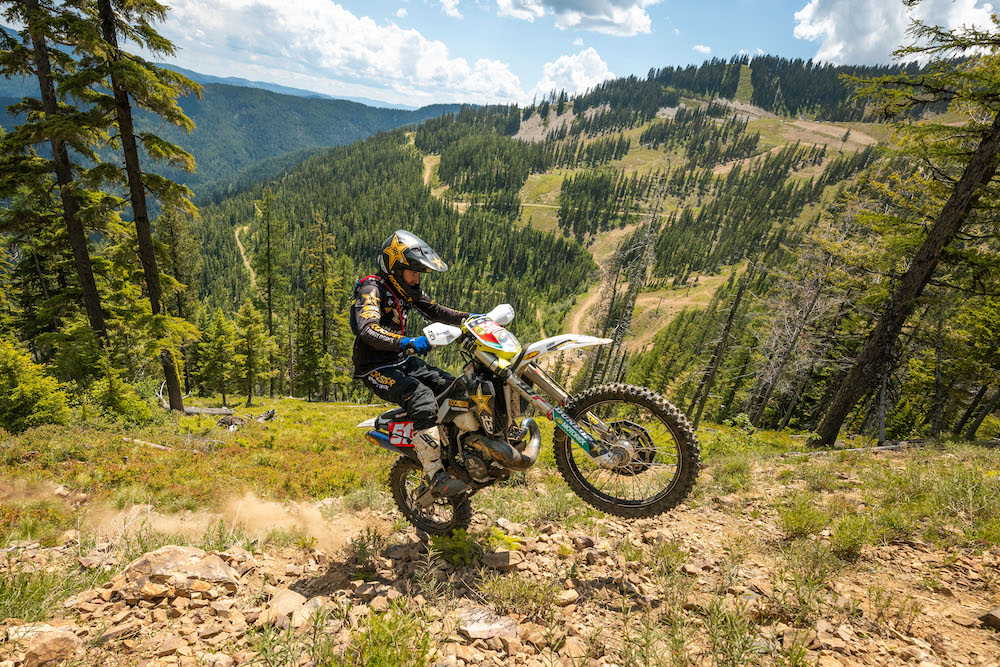 Second on the day, Rockstar Husqvarna's LeBlond says the fight for the podium was a good one: "It was a gnarly day on the mountain here at the Silver Kings Hard Enduro," LeBlond reflected. "This was definitely a real hard enduro – probably one of the toughest ones I've done in the United States so far, it was just a long, brutal beat down. We had some good battles all day, which was fun, and at the end there I was able to break away from the group and grab P2 for the day, which is awesome."
Silver Kings Hard Enduro Results: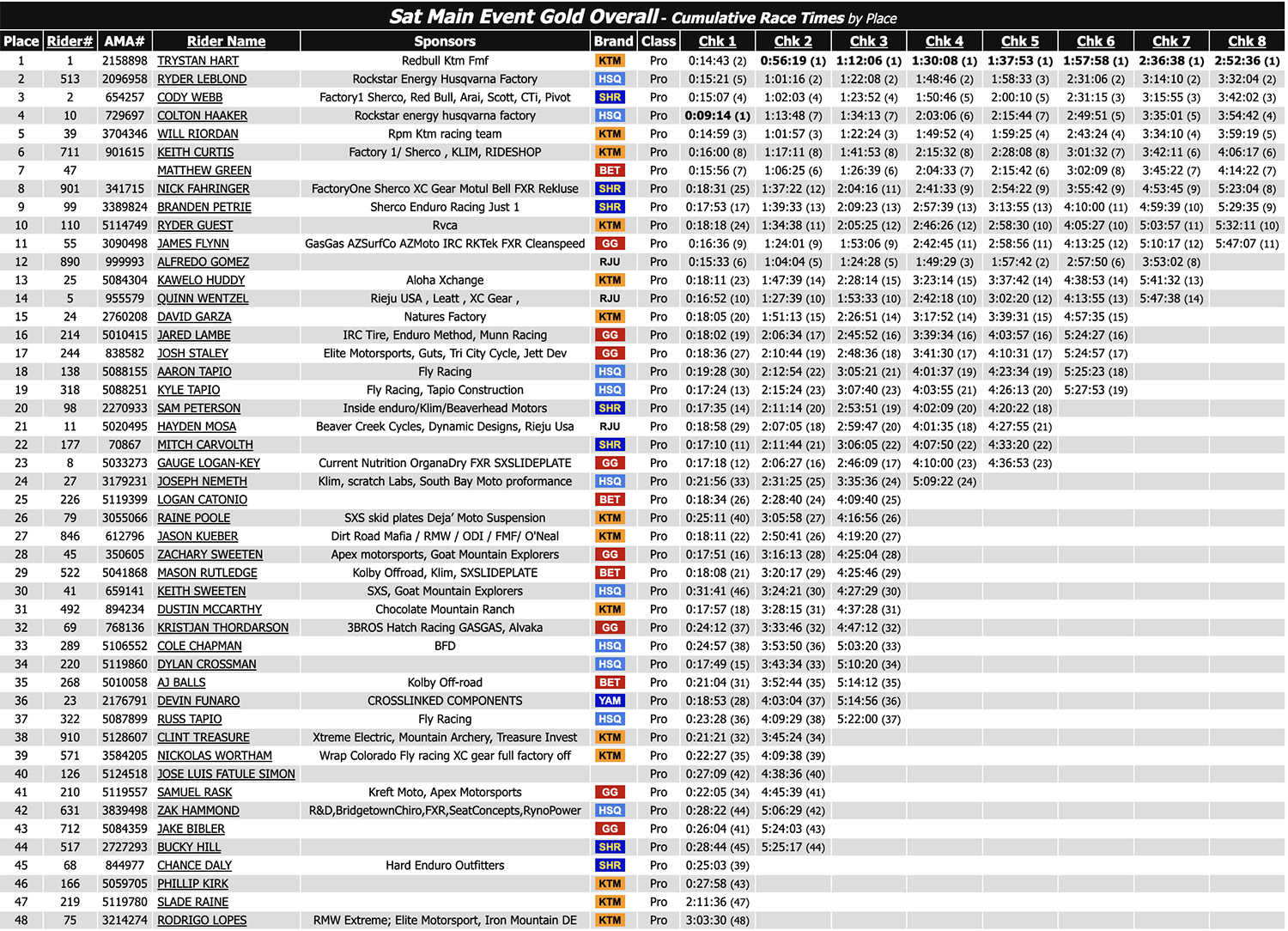 More information: www.ushardenduro.com
Photo Credit: Ryan McCasland + Owen Gorsuch