HEWC results: 2021 Abestone Hard Enduro outright win for Billy Bolt
Results feed from the 2021 Hard Enduro World Championship where Billy Bolt completed a hat-trick of results over the Abestone Hard Enduro weekend, winning the main race ahead of Mani Lettenbichler.
Abestone Hard Enduro main race in a nutshell:
Bolt completed two laps of the tough Tuscan mountain course in 1:44.36 to seal a perfect score after setting fastest time in Friday's Extreme test and Saturday's Time Trial qualifiers.
Sunday was race day though and it was a different story as Red Bull KTM's Manuel Lettenbichler closed down Bolt's early advantage to take his share of the race lead and set about gapping the class field. The pair then traded the race lead with Mani proving better on the way up the unreal rocky climbs while Bolt excelled on the way down. In the end the final descent through the woods was Billy's making and he went on to claim the win by 41 seconds.
"The race itself was a bit of a blur, it was proper intense." Explained Bolt. "I messed the early river section up and Mani got on my wheel, and we just battled from there. He had me in the Minestrone Rock Garden, but I felt strong in the woods. On the final lap I just went for the pass, made it stick and hung it out for the win!"
The master of extreme enduros Graham Jarvis made it two Rockstar Husqvarnas on the podium with third place, albeit 13 minutes down, after working hard to pass major rivals who started ahead of him like, Taddy Blazusiak, Wade Young and Jonny Walker.
Jonny Walker, on his first major race in over two years and first on a Beta, brought it home in fourth almost one minute down on Jarvis.
Alfredo Gomez completed a good day for Husky with fifth position and the last of the 50 finalists to complete the course inside the two-hour mark.
2021 Abestone Super Final (main race) results: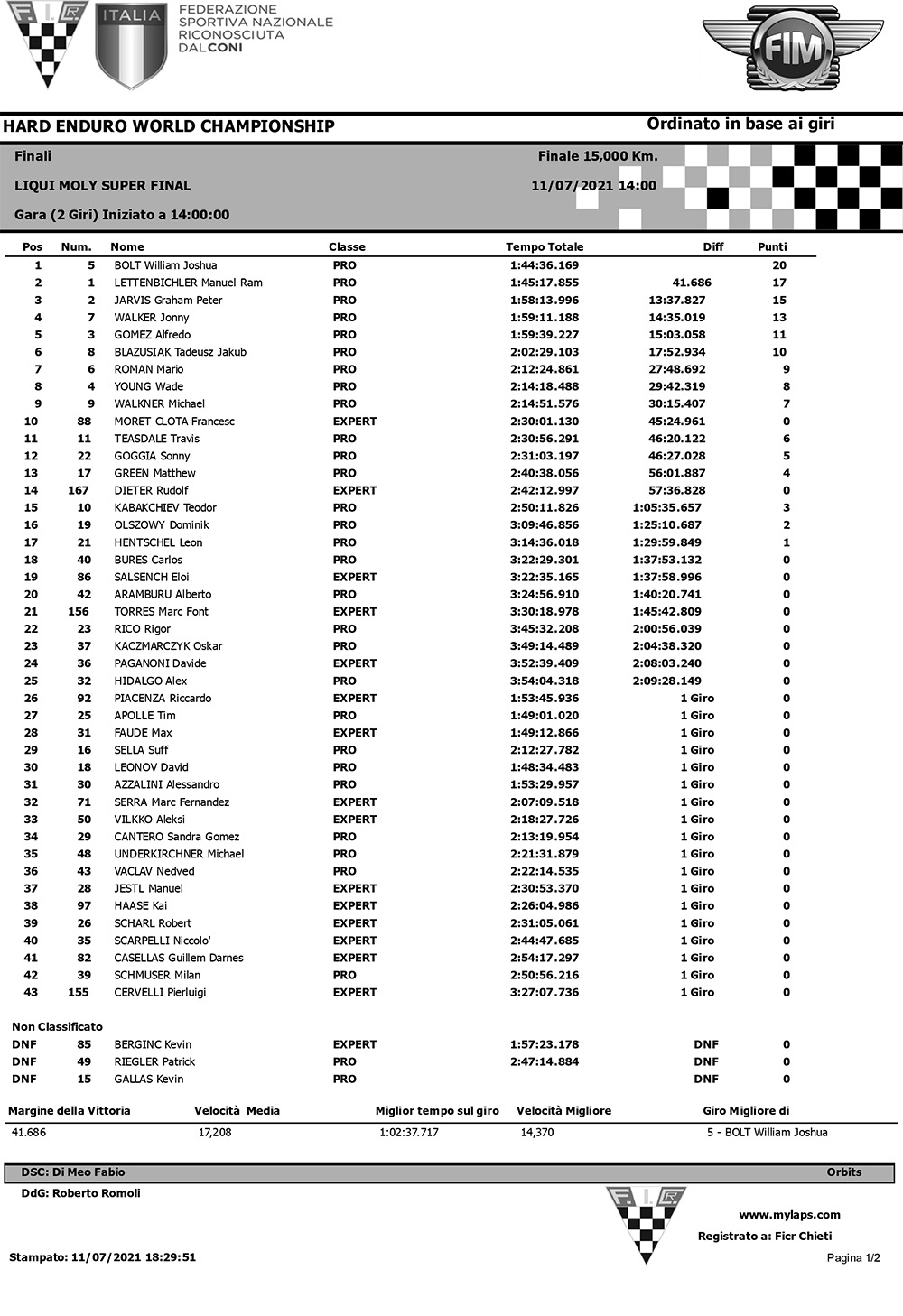 Abestone morning race results: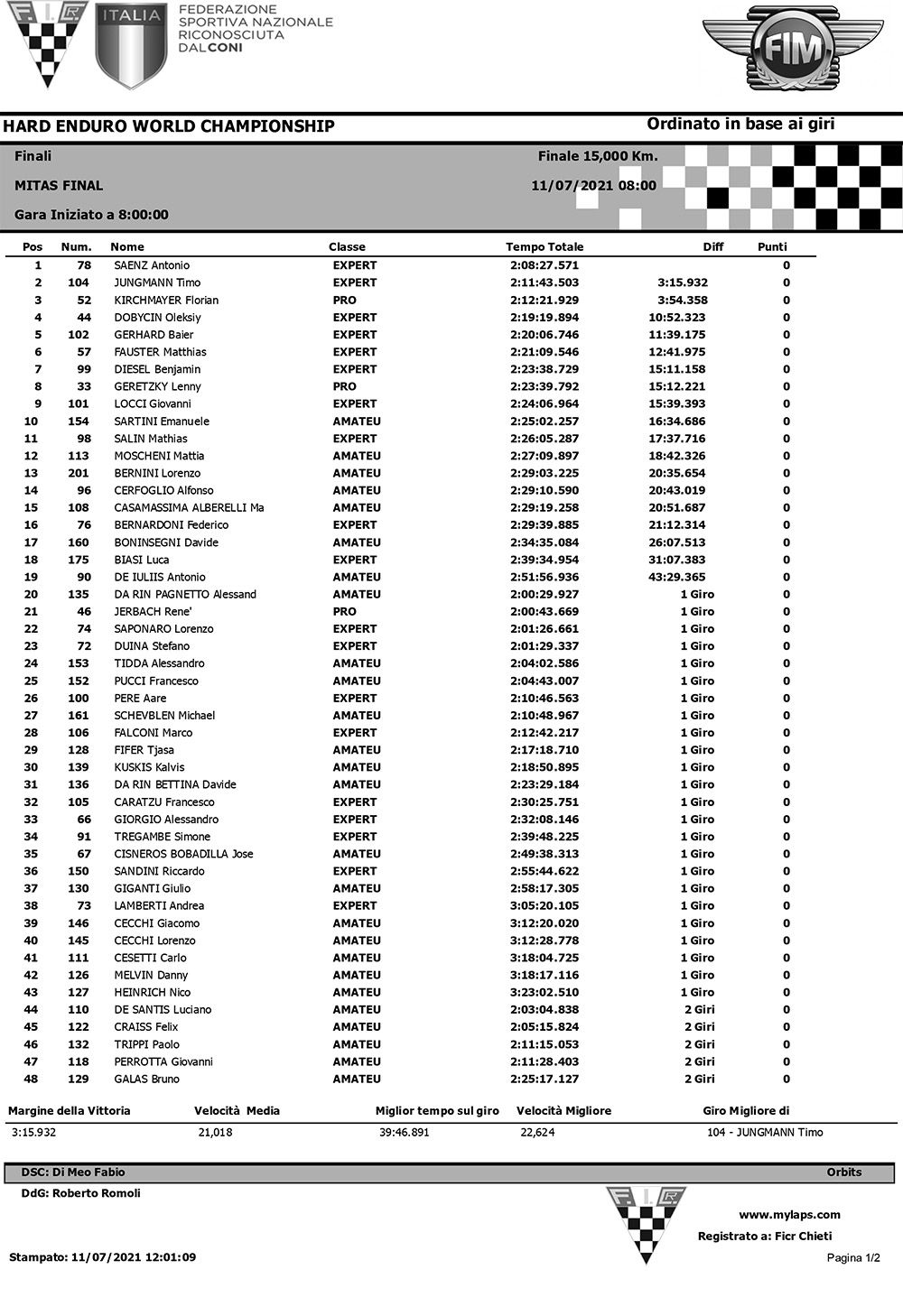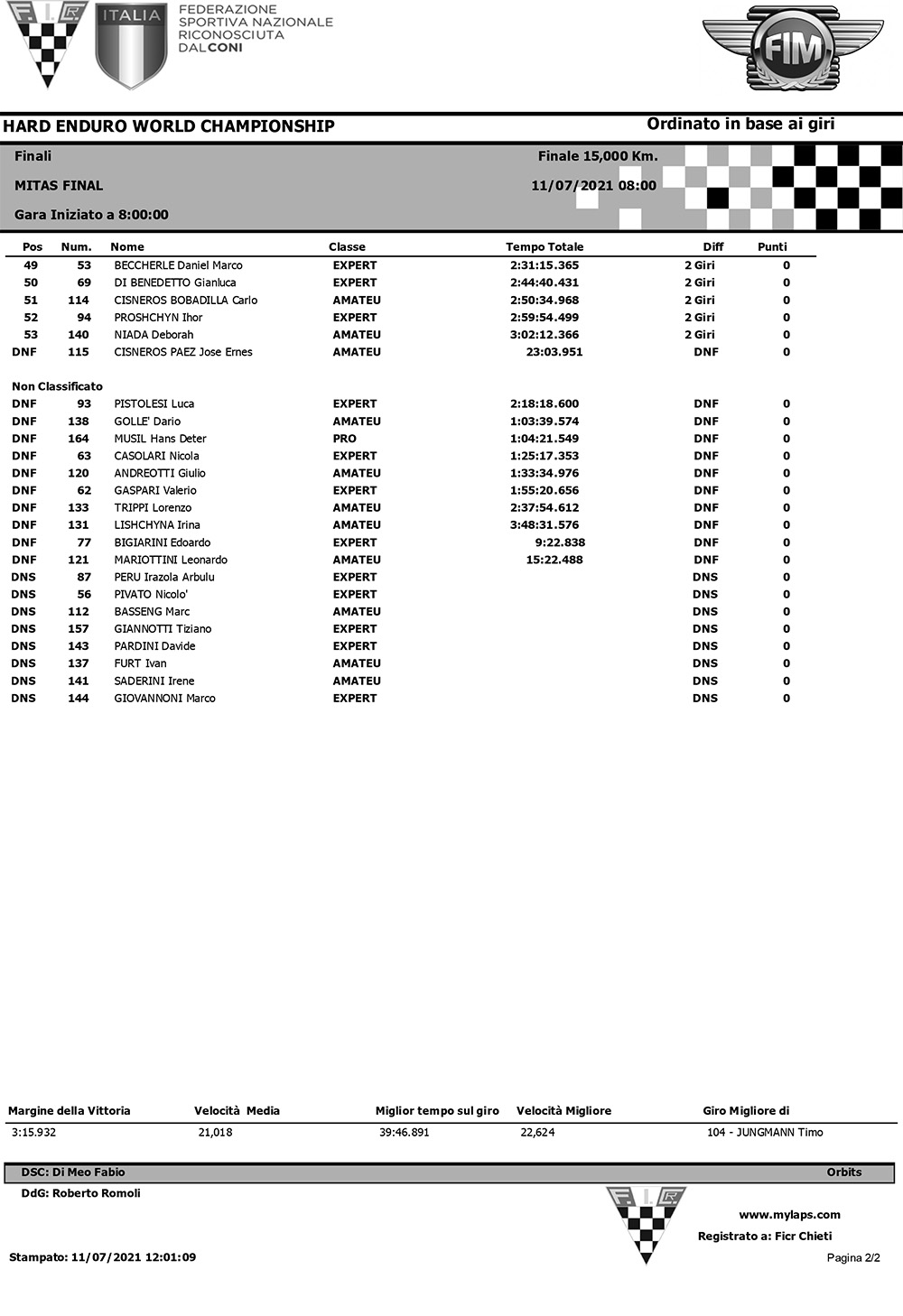 Photo Credit: Future7Media | Andrea Belluschi