2020 Extreme Enduro season kicks off in UK with all-star WESS line-up
WESS top guns Jonny Walker, Billy Bolt, Taddy Blazusiak and Pol Tarres back to outdoor action for the first round of the 2020 British Extreme Enduro Championship this weekend.

The 2020 Extreme Enduro season kicks off proper this weekend, January 12, at the Parkwood Off Road Centre, Tong in the UK. The 2020 British Extreme Enduro Championship will feature a strong entry of riders at Eddy's X-treme including Taddy Blazusiak, Billy Bolt, Jonny Walker, Pol Tarres and local boy Will Hoare.
All star line-up
The early season national Extreme Enduro events have been the traditional starting point for the outdoor season for riders like Bolt and Walker but this year Tarres and Taddy are joining the party for some early season outdoor training.
The Parkwood Off Road Centre is usually a mudfest and all UK riders know these conditions only too well. For Tarres and Blazusiak riding in these conditions doesn't come as naturally they are all in the thick of the SuperEnduro season so it will come as a shock to all!
Eddy's X Loop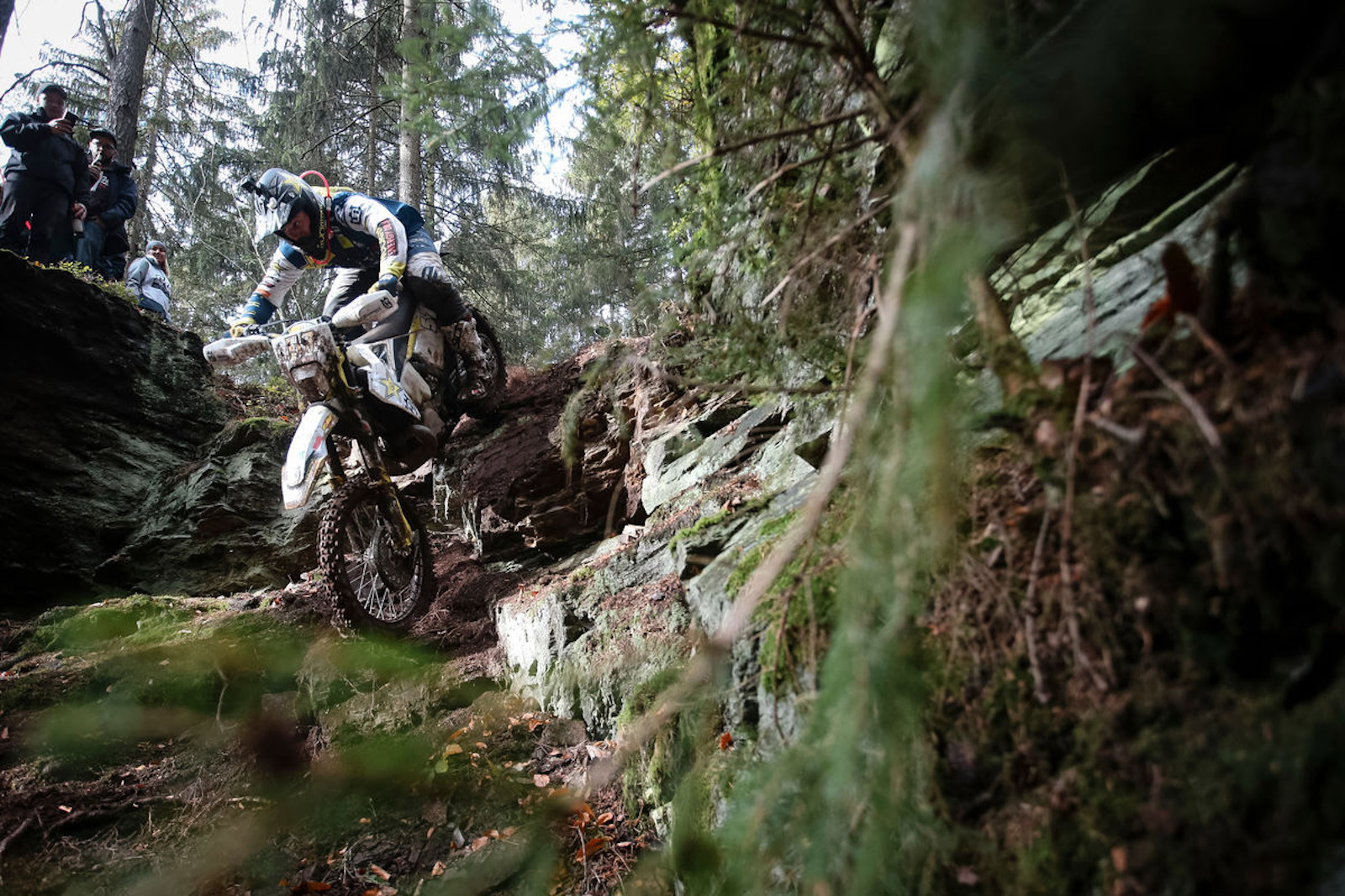 Adding more spice to the event this year, the Fast Eddy crew led by Paul Edmondson and Tom Sagar have come up with the new "Eddy's X Loop". Consisting a number of hard no-help zones around the course, there'll be no easy paths to skip the tricky bits during the afternoon races.
The Eddy's X Loop won't be ridden during the first lap of the race to avoid big pile ups but expect carnage from the second lap onwards.
Maintaining the same format as in 2019, race day on Sunday will see Sportsman, Sportsman Vets and Youth will race for two hours in the morning while Clubman, Elite Vets, Experts and Championship classes will take on a two-and-a-half-hour afternoon race.
Photo Credit: Enduro21/Robert Lynn/Andrea Belluschi