Italian Enduro: Verona breaks Ruprecht's win streak
Results and video highlights from the down-to-the-wire thriller round seven of the 2021 Italian Enduro Championship where Andrea Verona takes his and GASGAS' maiden overall win in the series, just 0.05s ahead of points leader Wil Ruprecht.
2021 Italian Enduro round 7 in a nutshell:
Andrea Verona has delivered GASGAS Factory Racing their first major race victory of the season in Castelli Calepio. The 2020 E1 Enduro World Champion has threatened all season to take the win and finally put it to bed taking his first overall win in the "Assoluti" series and ending the "foreigners" domination of the 2021 season so far.
Despite doing his upmost to maintain his winning streak in the Italian series this season, TM Boano rider Wil Ruprecht had to settle for second place – albeit by that five one hundreds of a second margin. The Australian remains in charge of the championship 22 points clear of Brad Freeman.
RedMoto Honda's Theo Espinasse also had his best result in the Italian series at round seven. Frenchman led overall for half the day but was overtaken by the lead duo in the closing stages as they upped the pace. Theo took third overall just nine seconds down on Ruprecht and in front of the Sherco's Antoine Magain and Beta's Brad Freeman.
The top 10 results were awash with different manufacturers and capacity bikes with international riders like Hamish Macdonald and Jamie McCanney in the mix. 250 4T, 250 and 300 2T, a 450 and Davide Guarneri again taking some serious scalps onboard a E50 Racing Fantic 125 2T in P10 overall – and sealing the 125 2T title at the same time.
Another remarkable effort came from Thomas Oldrati who raced to sixth overall, just three weeks after breaking his collarbone, to maintain his 450 4T title lead.
Championship challenger Brad Freeman made one mistake in the first Cross test which cost him 15 seconds and the E3 World Champ was never able to pull the time back to finish in fifth.
Lorenzo Macoritto (TM Boano) won the 250 2T class over Maurizio Micheluz and Guido Conforti. Gian Luca Martini beat Thomas Marini (TM Boano) in the 300 class where the Tuscan rider on the Beta 300 wins.
Matteo Pavoni relegated Claudio Spanu in the Juniors.
Team Fantic d'Arpa Racing rider Kevin Cristino took victory in the Youth class ahead of Daniele Delbono and Lorenzo Bernini.
Italian Enduro round 7 results: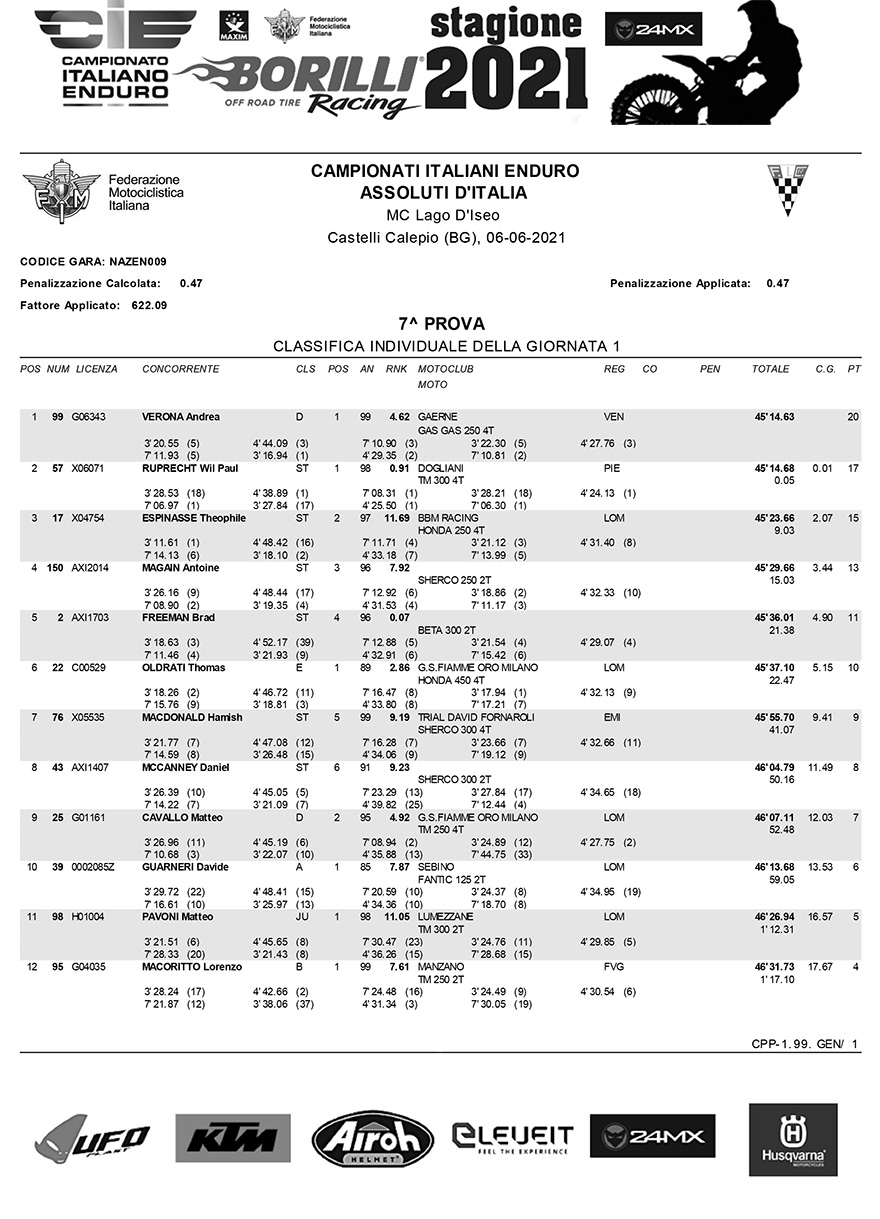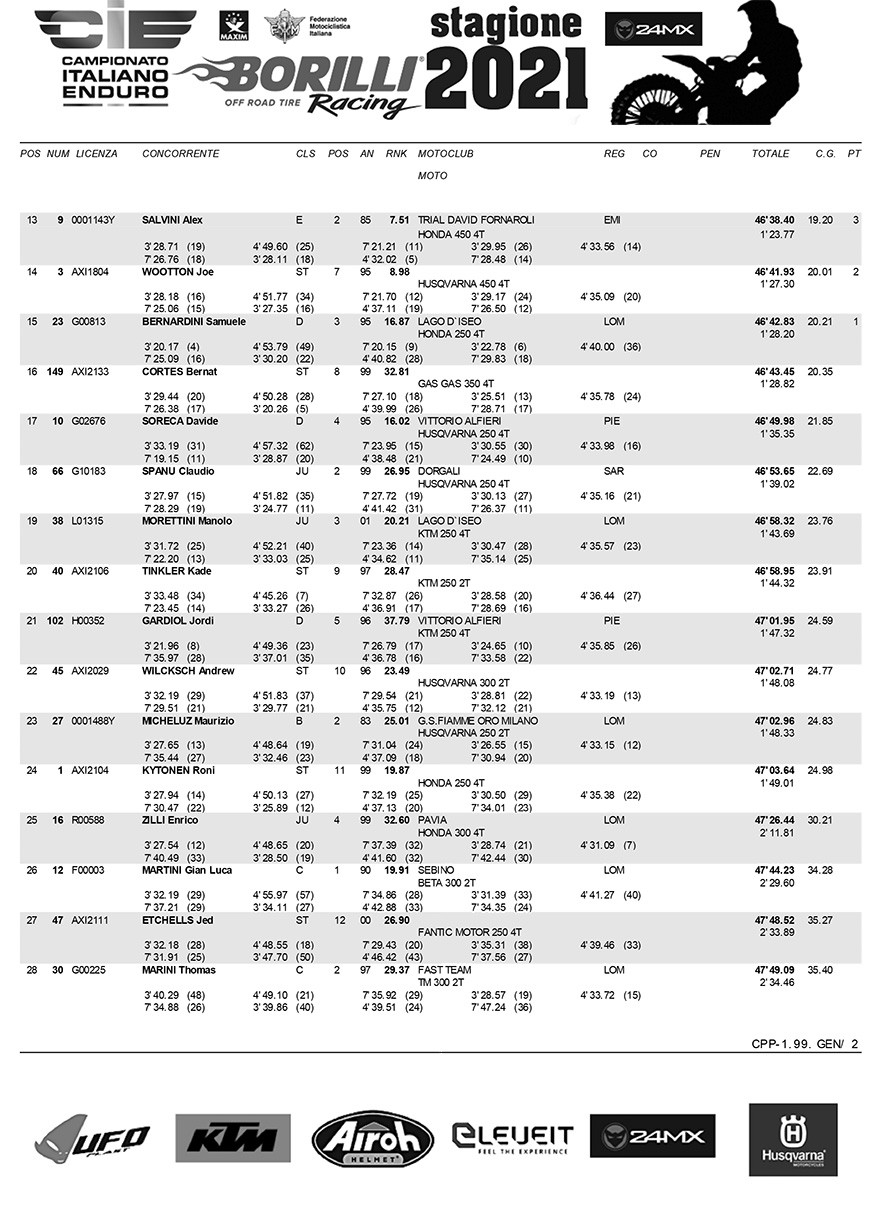 Italian Enduro round 7 video highlights:
Photo Credit: Italian Enduro + RedMoto Honda + Beta Racing + TM Racing