Kenji Suzuki dominates JEC 2018 opener
The opening round of 2018 Japanese Enduro Championship series took place in Hiroshima with Kenji Suzuki securing the win.

The Japanese Enduro Championship (JEC) kicked off this weekend with the opening round in Hiroshima district going to Kenji Suzuki, winning the overall on a Yamaha YZ125X.
The JEC's traditional time-card enduro format has four rounds in the season and also running with ISDE trophy team section for next year.
For this opening round the route was 11km and mixed up the riding with a technical enduro test, MX track, single track in trees and open grass tracks. For the A class riders that meant around an eight-minute lap.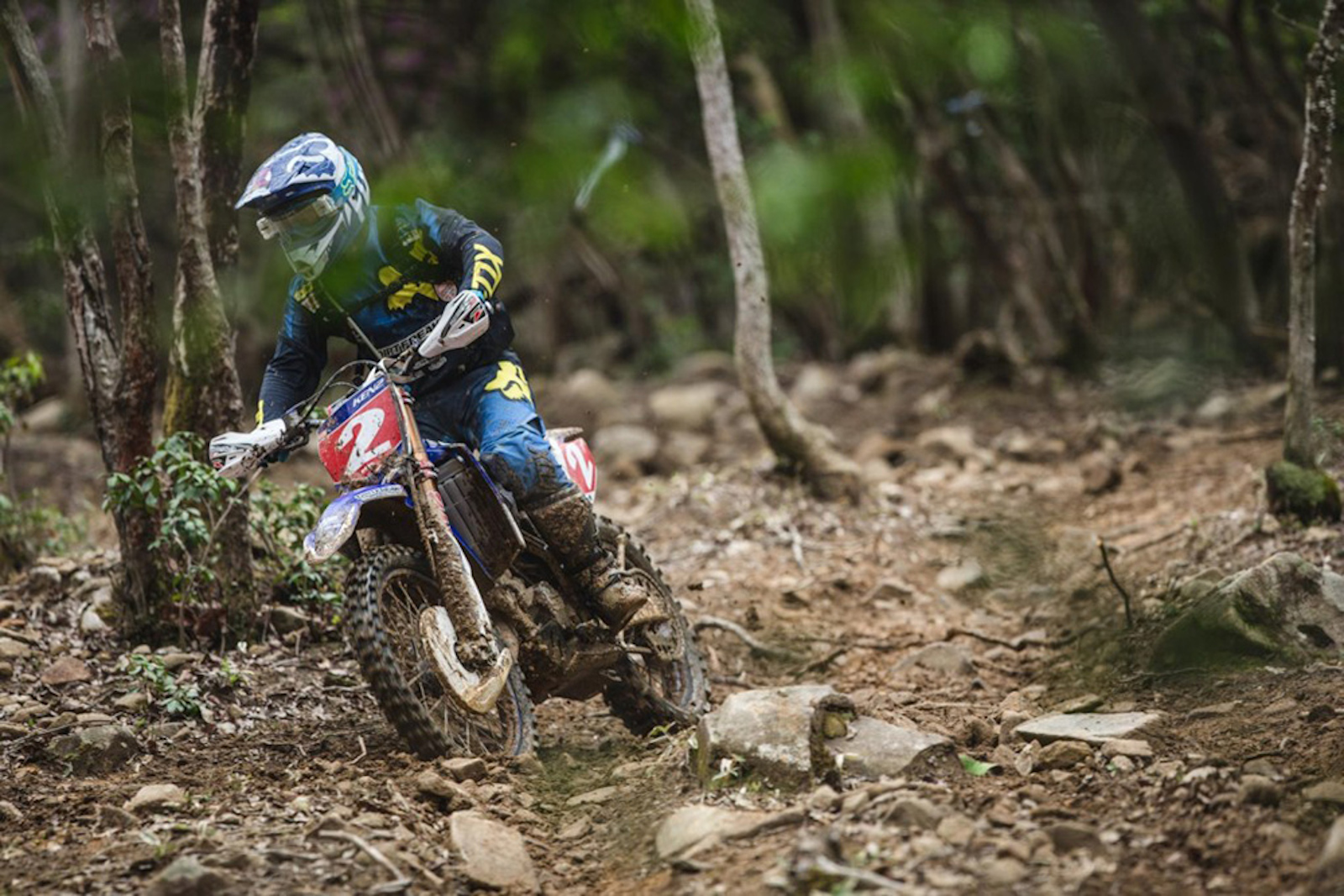 For the Saturday special test walking, the track was totally dry but overnight rain turned Sunday's race into a muddy test for riders.
In the A-class, 2017's champion Tadashi Kugimura, marked the best time at opening special test, however Kenji Suzuki showed strong speed with his YZ125X at second test, then he dominated all the other tests win.
"My YZ125X was worked good today." Said Suzuki. "The test was suitable for 125 and KYB's new air-fork is feeling good. I enjoyed riding all day!"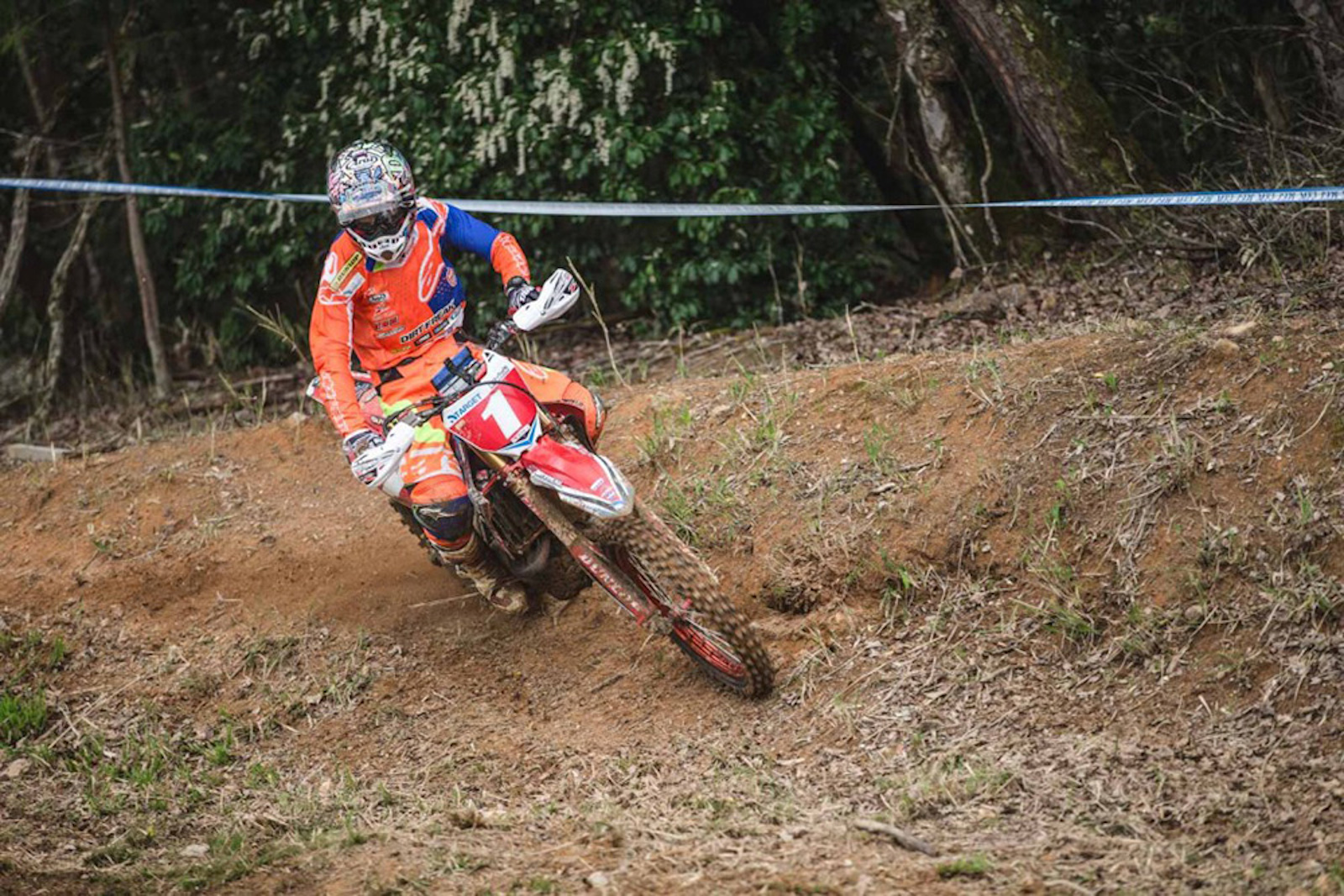 Tadashi Kugimura said, "I struggled to find my rhythm in muddy track today. I made a mistake three times with a crash, so I paid some cost in special test." Kugimura admitted "However, even if I as riding 100% I don't think I could beat Kenji today. He was too fast..."
The final step of A class podium belonged to Takase Tanaka who has a motocross background and is a rookie in JEC. "I thought I could win the opening round of the season but it is not easy so, Kenji Suzuki is too fast!"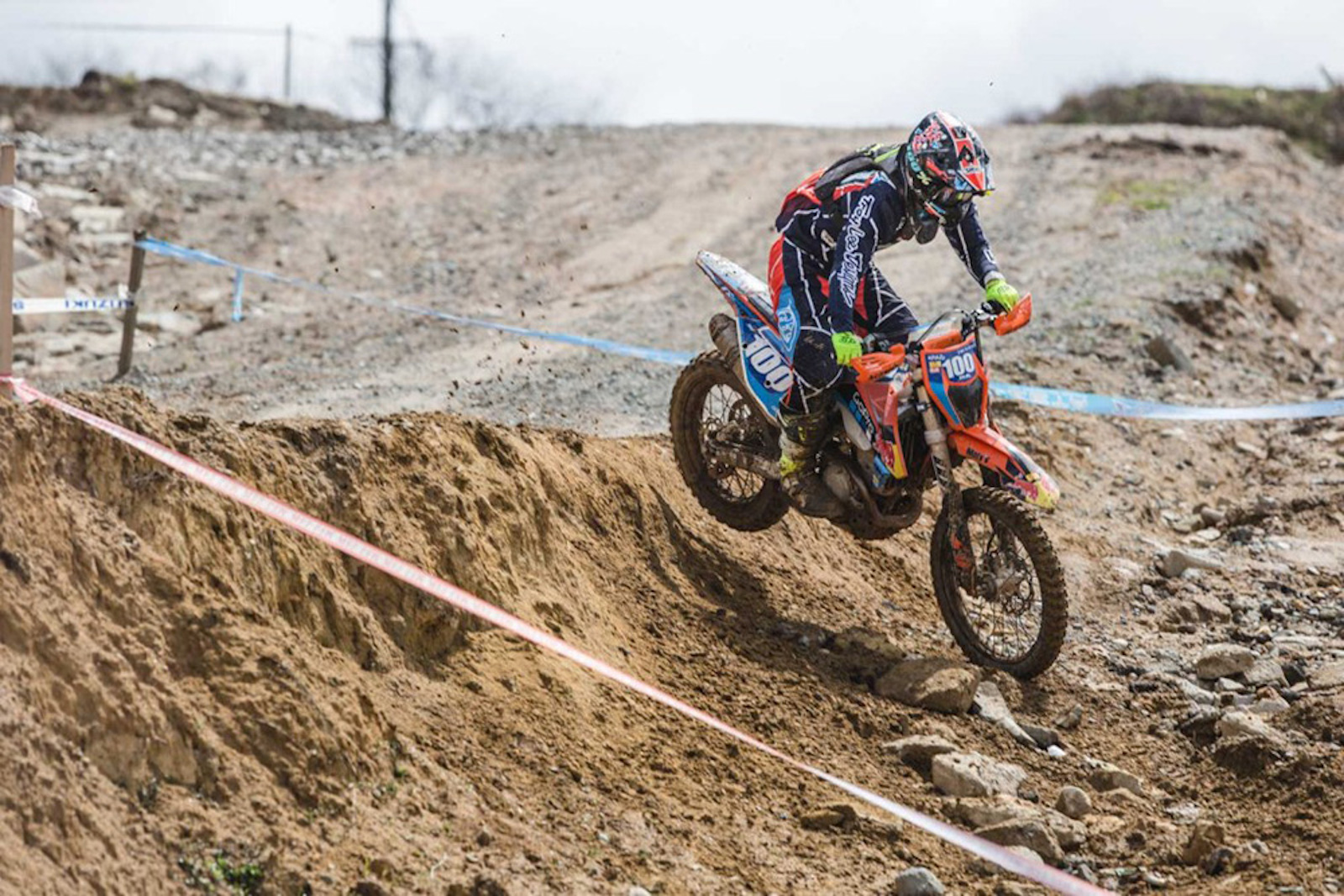 In the B class, Yoshikazu Hosaka wins in his debut race after promotion up the to B class. The Women's class win for Seiko Sugawara came after the Japanese federation announced that two ladies riders will participate in the FIM Women's enduro Germany in October 2018. This opening round was the first selection event for that.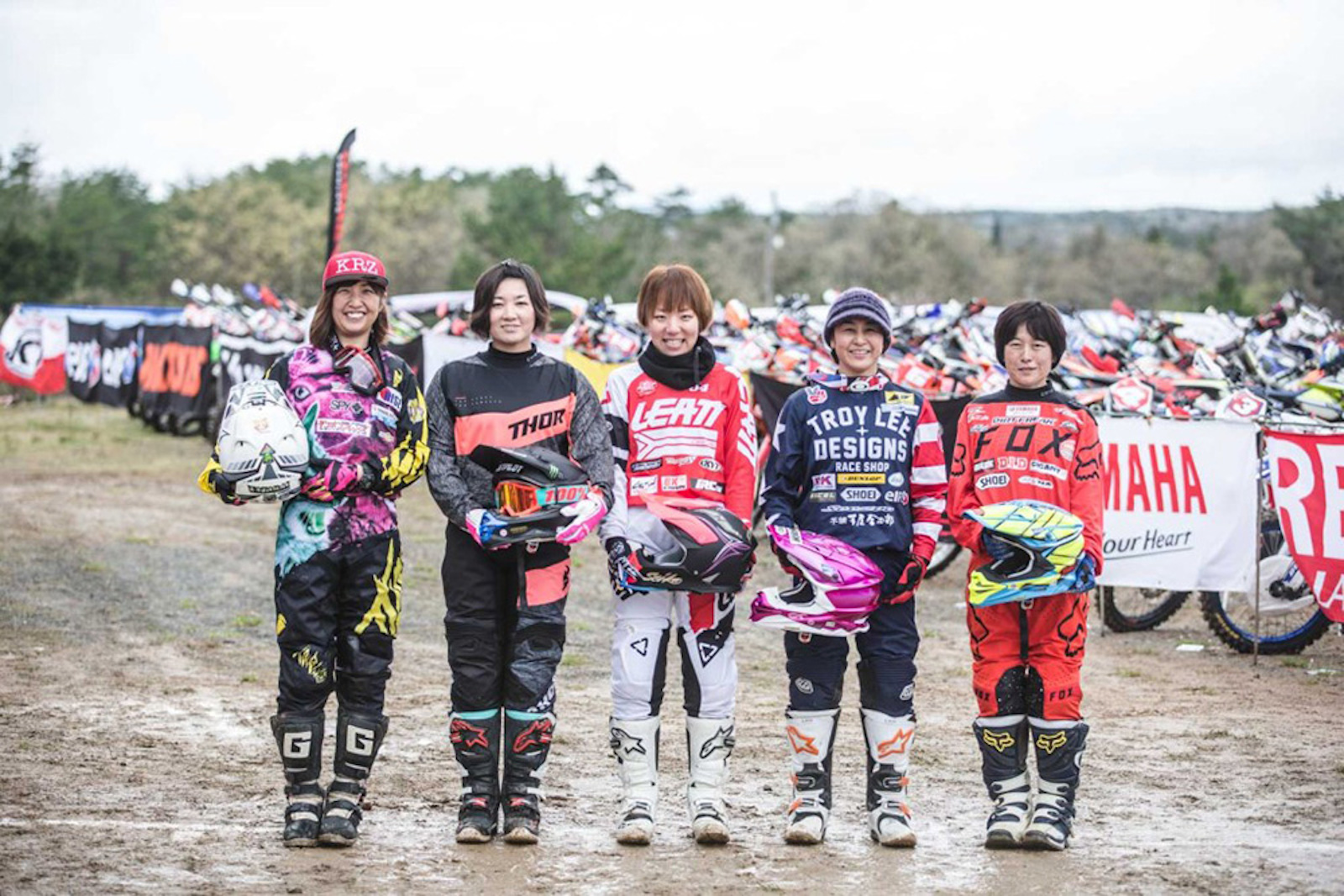 Thanks to Big Tank for the report and ENDURO J for photos.
JEC R1 Results:
A class
Kenji Suzuki, Yamaha YZ125X
Tadashi Kugimura, Honda CRF450RX
Takase Tanaka, Honda CRF250R
Tomoyama Masato, KTM 150 SX
Nobuya Watarai, Kawasaki KX250F
Takahiro Maehashi, KTM 250 EXC
B class
Yoshikazu Hosaka, Yamaha YZ250X
Tsubasa Iizuka, KTM 250 EXC-F
Kota Murakami, Honda CRF250R
Yutarou Saito, Beta RR 2T
Shou Zinma, Yamaha YZ250X
Yoshinori Akahori, Yamaha YZ250FX
NA class
Masami Sugaya, KTM 350 EXCF
Takahiro Nakazima, KTM 300 EXC
Gen Hashiguti, Beta RR 2T
Womens class
Seiko Sugawara, Yamaha YZ250FX
Mami Masuda, Husqvarna TC85
Kaori Kondo, Yamaha YZ125X