Say what? Skyler Howes leaves Husqvarna Factory Racing Rally Team "with immediate effect"
Enduro21 didn't see this one coming we must admit but a Husqvarna Factory Racing has just issued a statement thanking Skyler Howes for his hard work and stating he's left the factory rally squad with immediate effect.
It caught us off guard because the North American rider seems like the last person you'd want to lose from your team? A potential podium contender at every event he enters, a hard working development rider and certainly a charismatic and committed professional racer. What's not to like?
The team press release intriguingly says "after thorough discussions, Howes and Husqvarna Factory Racing have mutually agreed to conclude their partnership with immediate effect." So money issues then? We're not trying to make Husqvarna out to be the bad guys here but sometimes you have to scratch your head.
Track record
The American signed with Husqvarna Factory Racing ahead of the 2021 Sonora Rally and took second place off the bat.
Howes went on to claim multiple stage wins and event podiums in the Rally-Raid World Championship and major rally events around the globe including winning the Sonora and Rally du Maroc.
After retiring from the 2022 Dakar Rally, Skyler bounced back this year to be one of the contenders for victory, leading overall in the early stages he claimed his best Dakar result with third place alongside Toby Price and Kevin Benavides.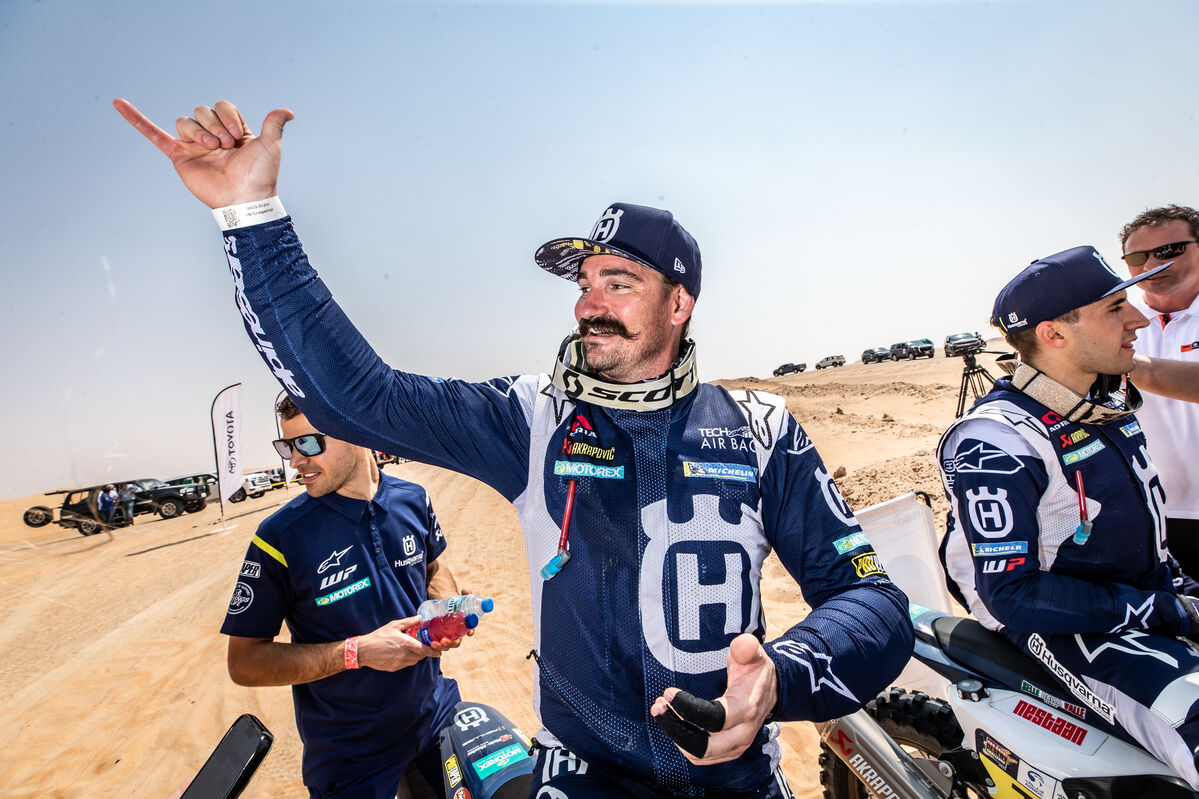 Perhaps unseen and certainly worth a mention is the amount of mileage and hard work Skyler has clocked up developing the latest generation of the Austrian manufacturer's 450 Rally bikes across the KTM, Husqvarna and GASGAS brands.
A lot of other factory riders in these stables have been injured or had other commitments during these last two years but Howes has been shouldering the development hours like a trooper.
The PR continues: "Husqvarna Factory Racing would like to thank Skyler Howes for his commitment, enthusiasm, and success during his two years racing for the team in both the FIM World Rally-Raid Championship and the prestigious Dakar Rally. Husqvarna Factory Racing wishes Skyler well in his future endeavours."
Our rally grape vine has returned no clues about what might be next for Skyler but between the lines money seems to be an issue. Quitting? Seems incredibly unlikely although he has always seemed among the most mindful of the risks involved in this sport. Four wheels? No-one does that without some groundwork already in place.
Another team then? Which one? Honda is a rumor but there are some emerging teams who could do with a guy like this onboard. Watch this space.
Photo Credit: Rally Zone