2024 SuperEnduro European Cup calendar gains extra round in Romania
The FIM Europe have announced an update to the 2024 Superenduro European Cup calendar with an additional Romanian event making it a four-round series supporting the SuperEnduro World Championship in the upcoming season.
In a boost to the main support and feeder class to the SuperEnduro World Championship, FIM Europe and the series organisers have announced an additional race in the 2024 calendar.
Scheduled races in Poland, Germany and Hungary will be joined by a fourth event Romania meaning the European Cup will join the Prestige and Junior SuperEnduro World Championship riders at rounds two through five in the 2024 season.
The main SuperEnduro World Championship begins in just two weeks on November 25 in Lievin, France and heads on through to a final in Billy Bolt's home city of Newcastle, UK on March 2. More details on that here: 2024 SuperEnduro World Championship calendar – home UK round for Billy Bolt?
The new European round three of four falls right in the middle of the main series' schedule on January 20 in Cluj-Napoca, north western Romania and in the historical province of Transylvania.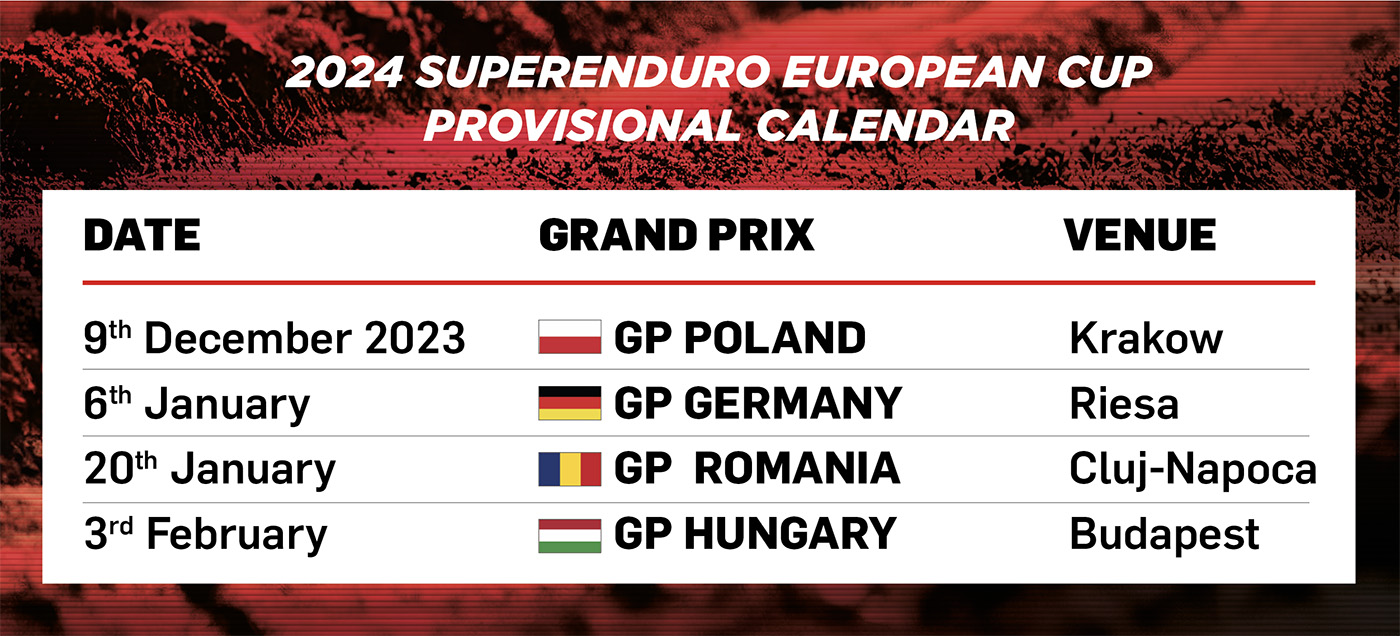 Riders interested in taking part can enter here: www.superenduro-registration.com
Photo Credit: Future7Media