2022 Swedish Enduro Championship: Albin Elowson wins round 1 – onboard Swedish sand action
Results and onboard video from the opening round of the 2022 "Knobby" Swedish Enduro Championship in Tibro – POV video from the first and second special tests is with overall round one winner Albin Elowson.
The snow and ice of the Swedish Winter Cup has made way for very dry conditions in Tibro at round one of the 2022 Knobby Swedish Enduro Championship. Albin Elowson took the win in the sandy conditions almost one minute clear of his nearest rival.
Lucas Vagberg was that rider in second overall on the Johansson MPE Yamaha, a rider to watch in the EnduroGP Junior class this season. Lucas finished ahead of the more experienced Fillip Bengtsson who was fast but lost too much time with crashes across the day.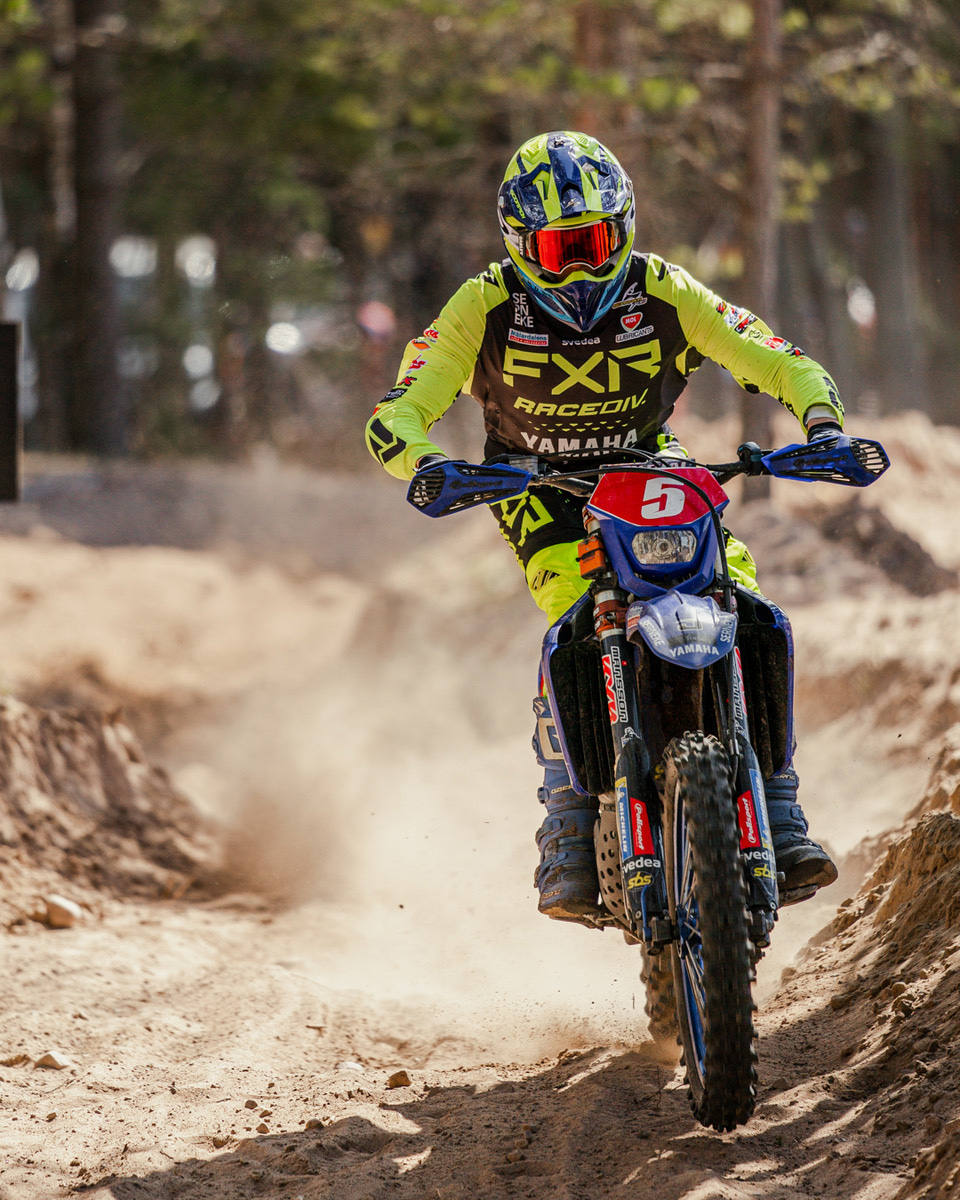 The reigning 2021 Swedish Champion, Mikael Persson, did not race this opening round of the new season on the Husqvarna Factory Racing machine. Rumour has it the organisers wouldn't let him start because he was not able show his license…
2022 Knobby Swedish Enduro Championship round 1 results (top 20):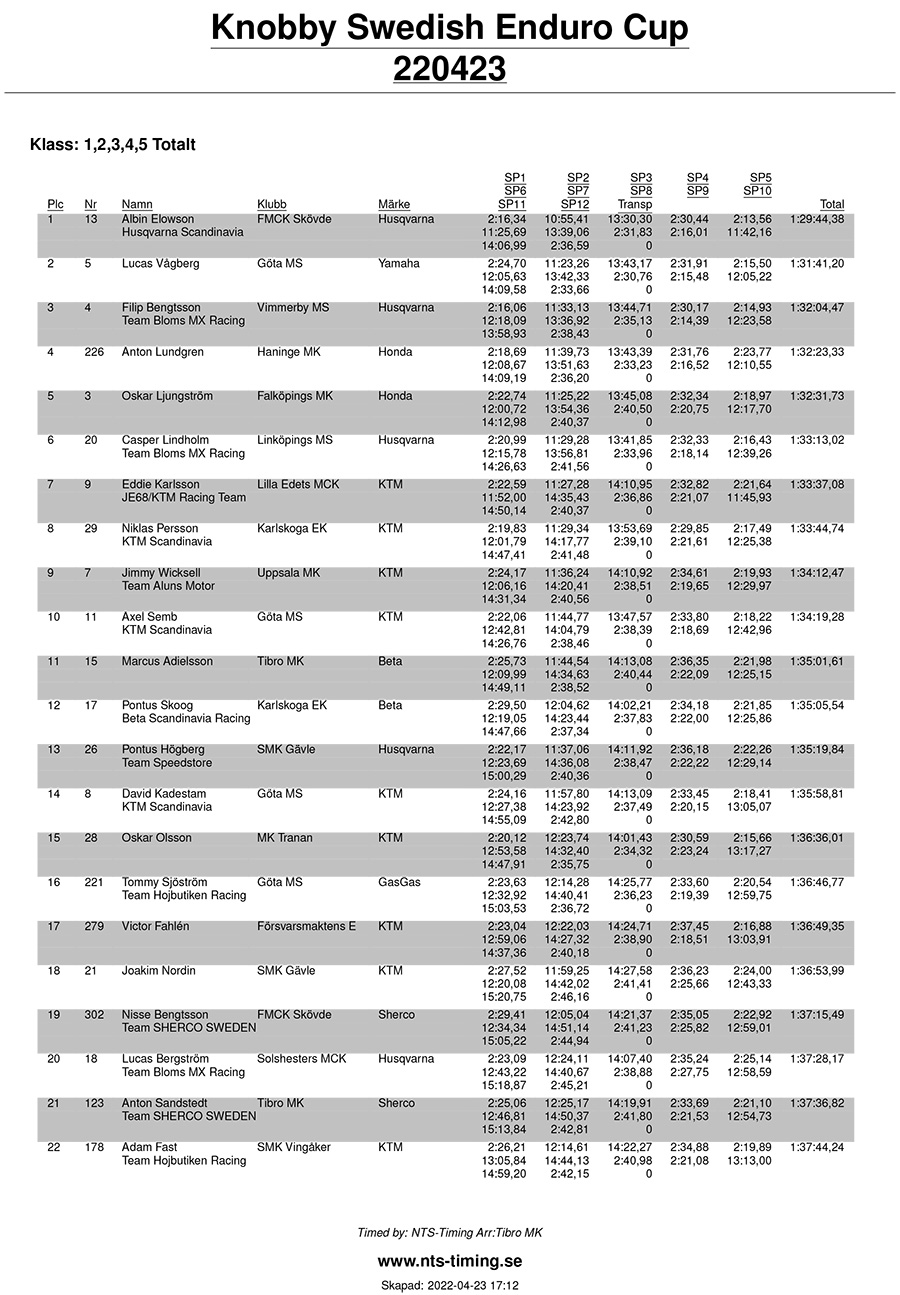 Video Credit: Mikael Bellon
Photo Credit: Dangesson