2023 Baja Aragon: FIM World Baja Cup win for Schareina – highlights and results
Video highlights and results from 2023 FIM Baja World Cup round four, the Baja of Aragon in Spain, where Tosha Schareina take Honda to victory ahead of Sherco's Lorenzo Santolino and Rui Goncalves.
Since gaining the trust of Monster Honda Rally Team manager, Ruben Faria and the gift of a factory ride (for a podium result) in the World Rally-Raid Championship round in Mexico, Schareina has seized the opportunity to show his talent.
After 513km of special stages held in scorching heat over two days on the rural tracks of Aragon, Spain, Tosha Schareina claimed the win on home soil for a repeat podium of the 2022 rally.
Enduro21 caught five minutes with the Spaniard after his Sonora Rally podium: 5 minutes…Tosha Schareina – they gave you a HRC CRF450 Rally?!
Normally, Baja Spain Aragon takes place over three days but with general elections being organised in Spain on Sunday it forced officials to compress the course into Friday and Saturday.
The Prologue, therefore, began the festivities at dawn on Friday but, despite this very early hour for the Iberians (06.00hrs), there was a good crowd. Support from partisan spectators, plus knowing the format of this Baja run on very dry ground, Schareina won the opening six-kilometre Prologue which meant an all-important open (and dust-free) track to start the first special.
In SS1, Lorenzo Santolino was in good form and led until the service but the Sherco rider couldn't quite maintain his position against Schareina.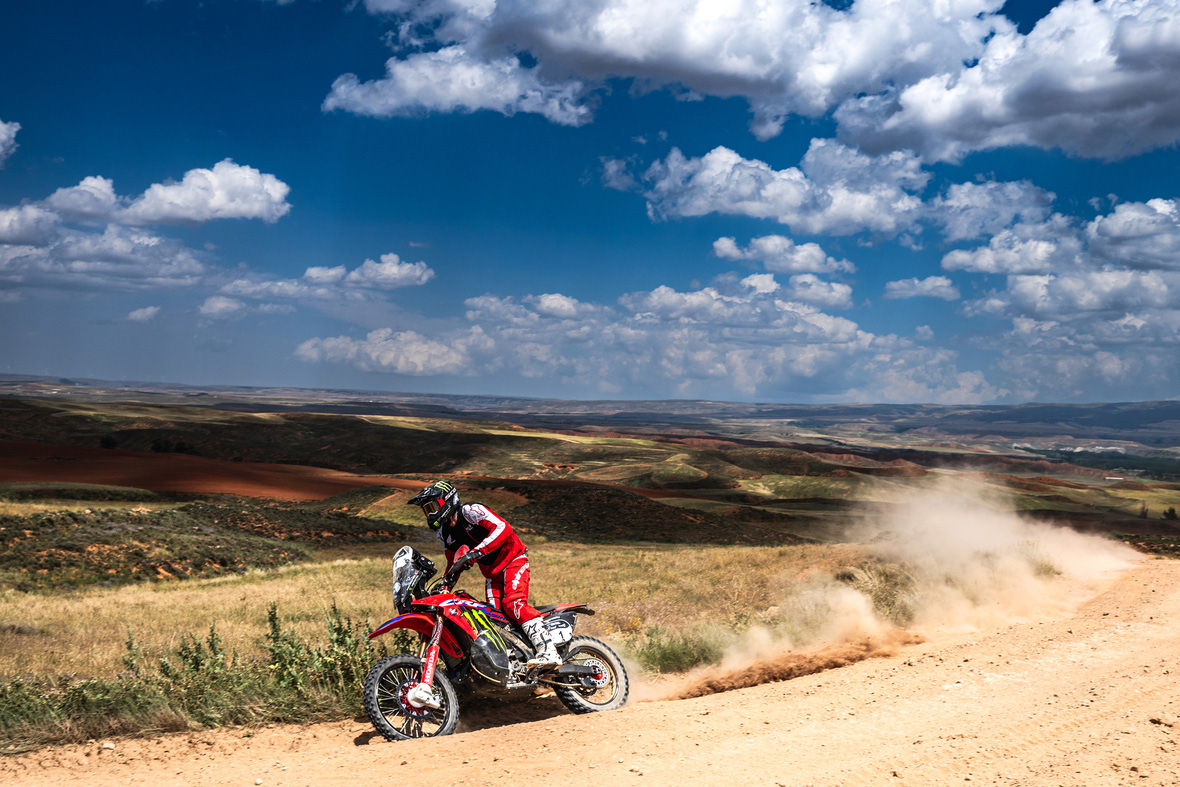 After the opening day's 180km of competition, the tyres were destroyed and against the original plan members of the FIM jury exceptionally granted authorisation to change tyres between the two selective sections on Saturday.
Schareina it was then who continued his momentum and he bettered Santolino by 10 minutes at the finish, with Gonçalves third – a repeat of last year's podium with the exception that the winner now sits on a factory Honda.
Neels Theric finished fourth followed by David Megre, who took a five-penalty for losing his time card. Championship leader having contested all rounds, Mohammed Al-Balooshi finished in 10th place.
2023 Baja Aragon overall results: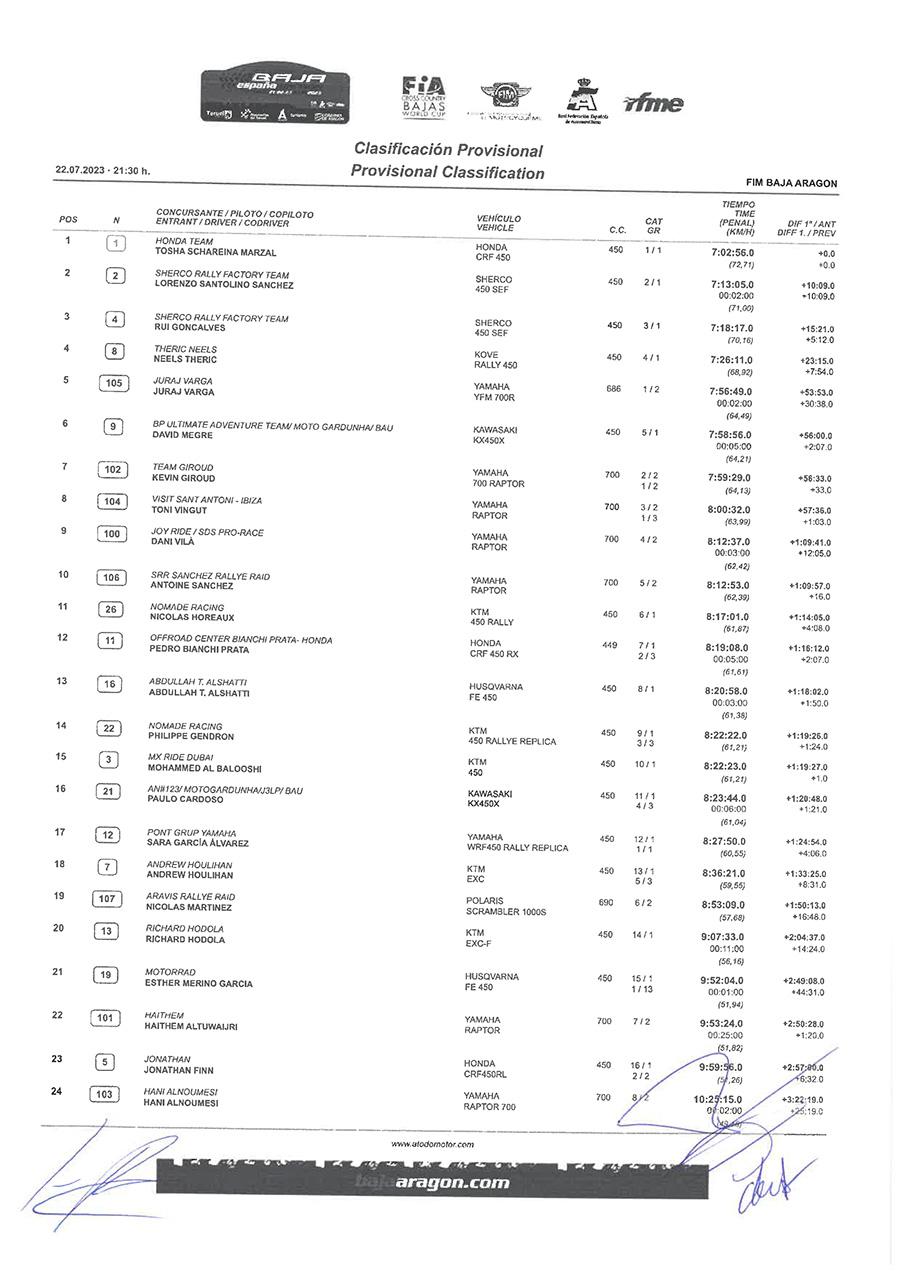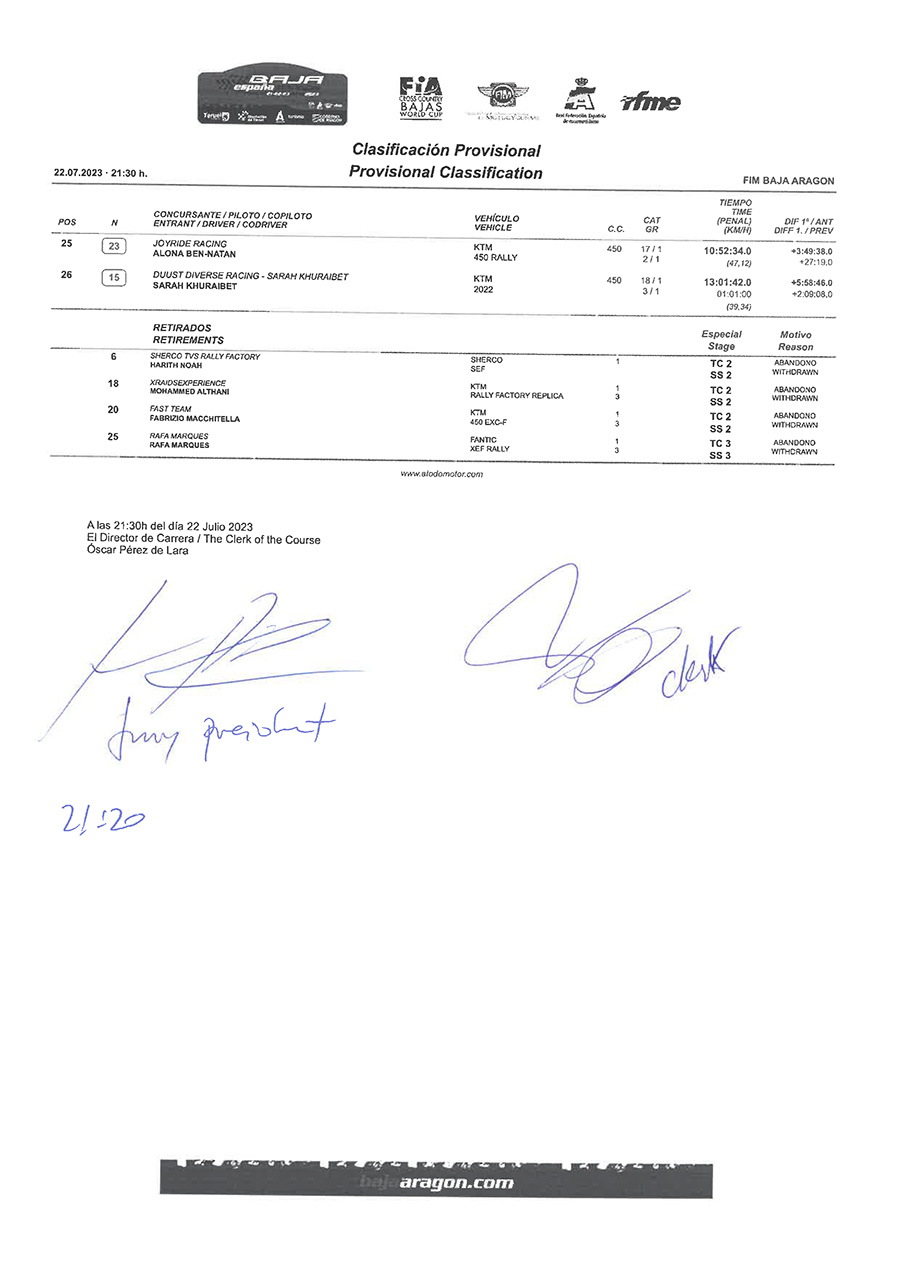 Video Credit: Jaume Soler Movies
Photo Credit: Rally Zone