Arsenal Hard Enduro – Cyprian wins from Gomez in Romania
Video highlights and results from Arsenal Hard Enduro which saw David Cyprian and Alfredo Gomez battling across three days of classic Romanian extreme enduro conditions in Costesti.
To say the 2020 Arsenal Hard Enduro was a tough weekend would be an understatement. After a prologue, heavy rains on the Saturday made the track extremely challenging in the hills around Costesti, a couple of hours west of Bucharest.
David Cyprian proved master of the conditions and despite stiff competition from Alfredo Gomez who made the trip across from Spain. Czech rider Cyprian took the prologue win by 17 seconds from Alfredo with Norbert Jozsa in close contention.
Saturday saw Cyprian lead out but Alfredo and Norbert caught him quickly and the trio rode together into the difficult uphill sections which Cyprian describes as "really tough".
"We pushed a lot because of the mud and slippy conditions." Explains David. "On one uphill we (with Gomez) dropped Norbi and continued to fight. I found a better line on one of the uphills, made a small time gap and stayed on gas until the finish."
The advantage gained on Saturday proved decisive as Cyprian and Gomez continued to fight on day three. Gomez won on the time sheets but Cyprian – holding on despite twisting his knee badly – held his advantage for victory.
"On day three Alfredo was quick to pass me," says Cyprian, "but we fought and switched positions between each other all day until around 10 km before the finish where I rotated my knee and it became very painful. Afterwards I just cruised to the finish and was lucky enough to have enough time from previous day and win the competition. Overall it was a great event!"
Pro class results Arsenal Hard Enduro 2020: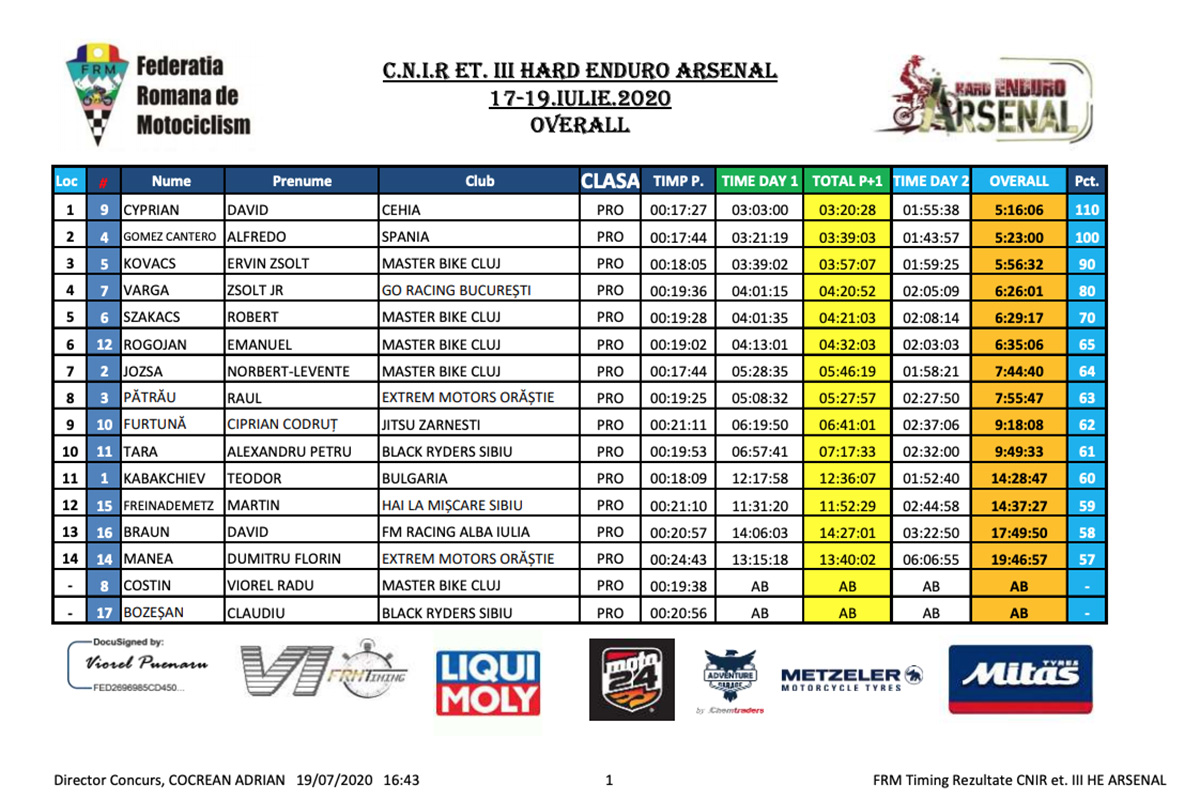 Video highlights from a very muddy day one:
Full results from Arsenal Hard Enduro 2020.
Photo Credit: Marius Dinka
Video Credit: Zona Enduro