EXTREME BONECA 2022 – Portuguese Hard Enduro Rnd5 highlights
Video highlights from Extreme Boneca, 2022 Portuguese Hard Enduro Trophy (Troféu Nacional Hard Enduro – TNHE) round five in the scenic Serra da Boneca, Penafiel.
This penultimate round of the 2022 season had an ​​enormous playground, familiar as a stage at Extreme XL Lagares 2022. The route was a tough 19 kilometres in total which the fastest riders only managed two laps of inside the time limit.
Entry was divided into the six categories who faced mixed weather conditions though it mostly dry and the mountain climbs were tricky because of that.
Diogo Vieira won for the fourth time this season, taking an easy victory which ignites his challenge for the overall TNHE title ahead of the last round next month.
Having raced every round this season, Tiago Oliveira – winner of the debut edition of the TNHE – leads the PRO class with 10 more points than Vieira who has won every race he's contested. Ni Esteves put the cat among the pigeons at Extreme Bonca by taking second place meaning Oliveira's third allowed the gap to narrow in the standings.
With 100 points for a win, 90 for second and 80 for third the finale on December 11 in Valongo will be a close one.
Extreme Boneca video highlights:
Extreme Boneca results: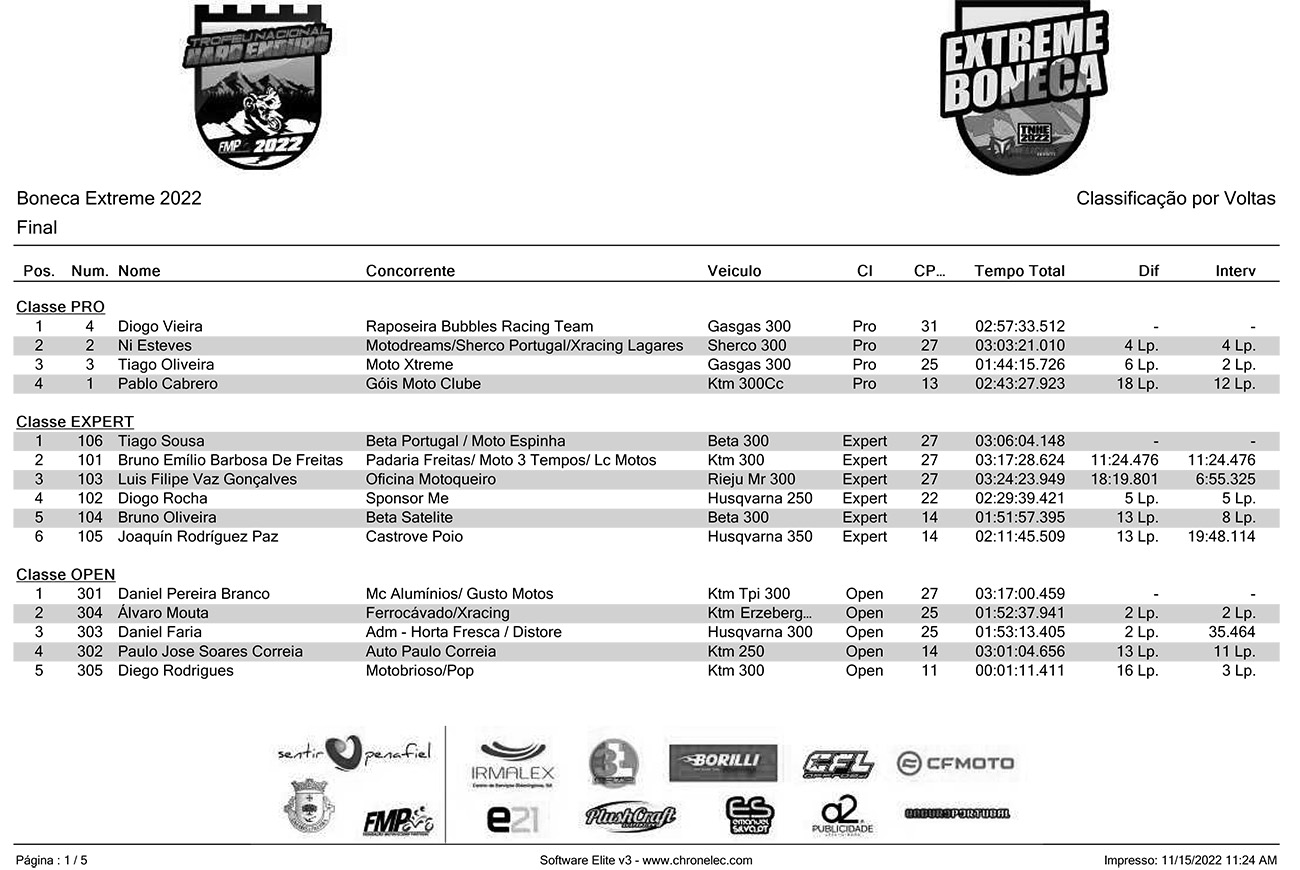 More information: www.meliciasteam.com
Photo Credit: Sérgio Dias