German Hard Enduro: Heaven or Hell Xtreme video highlights and report
Video highlights and report from DOWATEK Hard Enduro Series Germany round two in West Saxony and the Heaven or Hell Xtreme Enduro where Milan Schmüser claimed victory.
Cloudy and muddy conditions (but not as muddy as round one) greated over 200 riders in Crimmitschau at the Heaven or Hell Xtreme.
For the first time, the prologue was held on the evening before on a special test-like track made harder by a rocky section. Wanja Morlinghaus initially took the lead but when the top 20 from round one started, the order shuffled and Marc Wulf took the fastest time.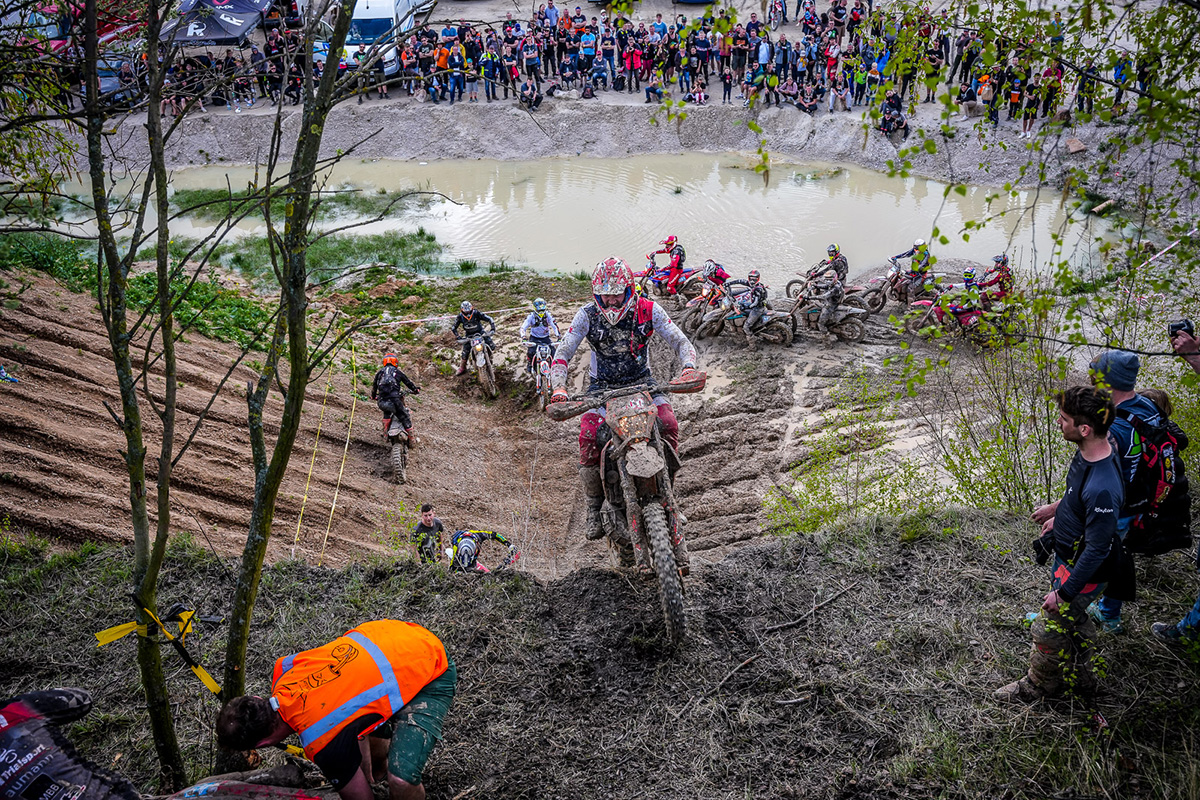 Heat races
On Sunday morning, the two group races followed, from which 35 riders each could qualify for the final race. Conditions weren't easy already and both Marc Wulf and Milan Schmüser were heat winners.
The women's ranking also took place in race two and Eva Täuber prevailed ahead of Julia Bittner in second place.
Schmüser dominates the final
The additional track sections in the final were again filled with many fans and gave the Gablenz quarry a special atmosphere. Milan Schmüser showed top form throughout the weekend in Crimmitschau and found the heavy conditions to his liking.
Milan consistently pulled away from the competition and after 98 minutes racing took first ahead of Marc Wulf and Lenny Geretzky. For Schmüser, this was his first day victory in the series. Second palce and the prologue points means Wulf lead in the overall standings ahead of Lenny Geretzky.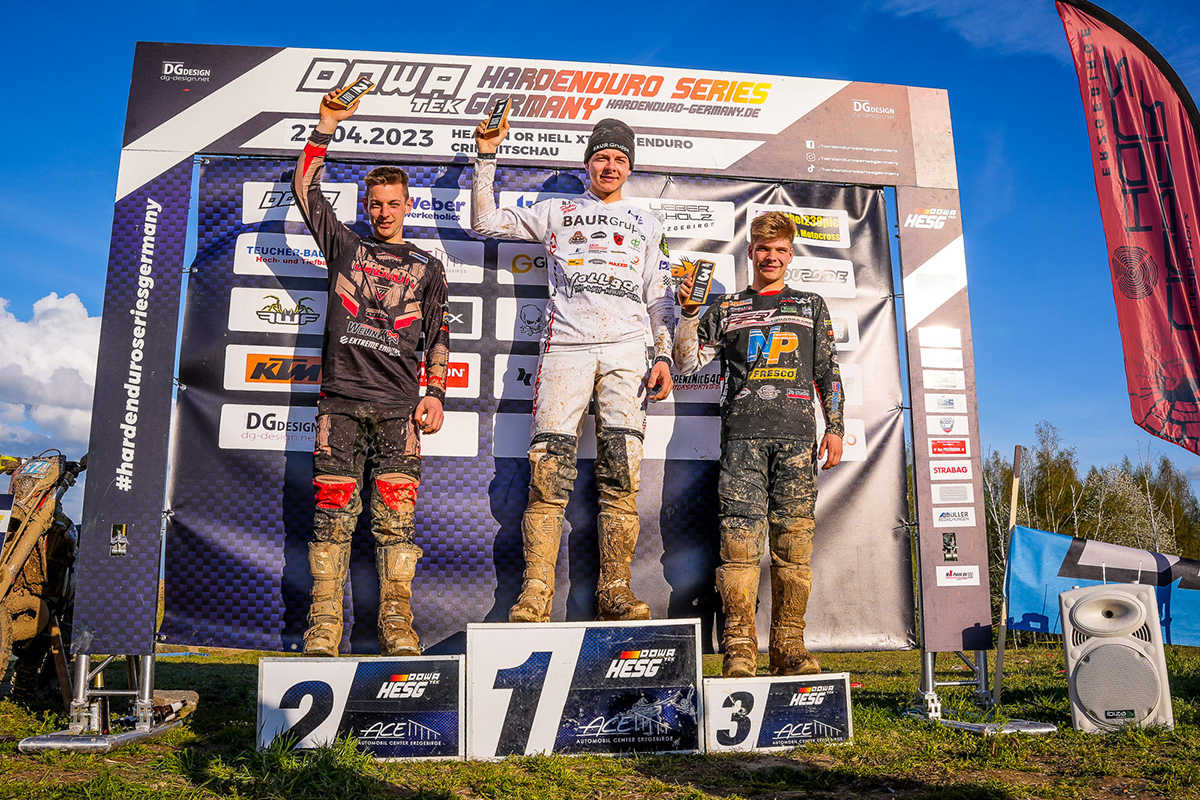 The next race for the riders will be in two weeks in Reetz with a little more novice-friendly terrain expected.
More information: www.hardenduro-germany.de
Photo Credit: Michel238pic