Italian Extreme Enduro: Michael Walkner takes Infernal Mine Hard Enduro win
Video and results from the fourth race of the Italian Extreme Enduro Championship, the Infernal Mine Hard Enduro, where Michael Walkner took the win ahead of Matthew Green and Michele Bosi.
The 2021 Infernal Mine Hard Enduro, round four of the Italian Extreme Enduro Championship, took place this past weekend in Vigolzone with Michael Walkner headlining the entry list and aiming wrap up the championship one round early.
As usual in the Italian extreme series, the race kicked off with a prologue where Matthew Green clocked the fastest time ahead of Walkner by just 0.6 seconds, with local hero Sonny Goggia in third.
Throughout the main race, it was a battle for the win between Walkner, Green, and Goggia, while Michele Bosi had a lot of work to do to catch the leading trio after a poor qualification run. The dry and loose Italian terrain proved to be a little unforgiving and forced all four racers to dig deep in order to reach the finish without making any serious mistakes.
In the end, Michael was able to come out on top, grabbing the win as well as the championship title with one round remaining. Matthew and Michele completed the podium.
2021 Infernal Mine Hard Enduro gold class results: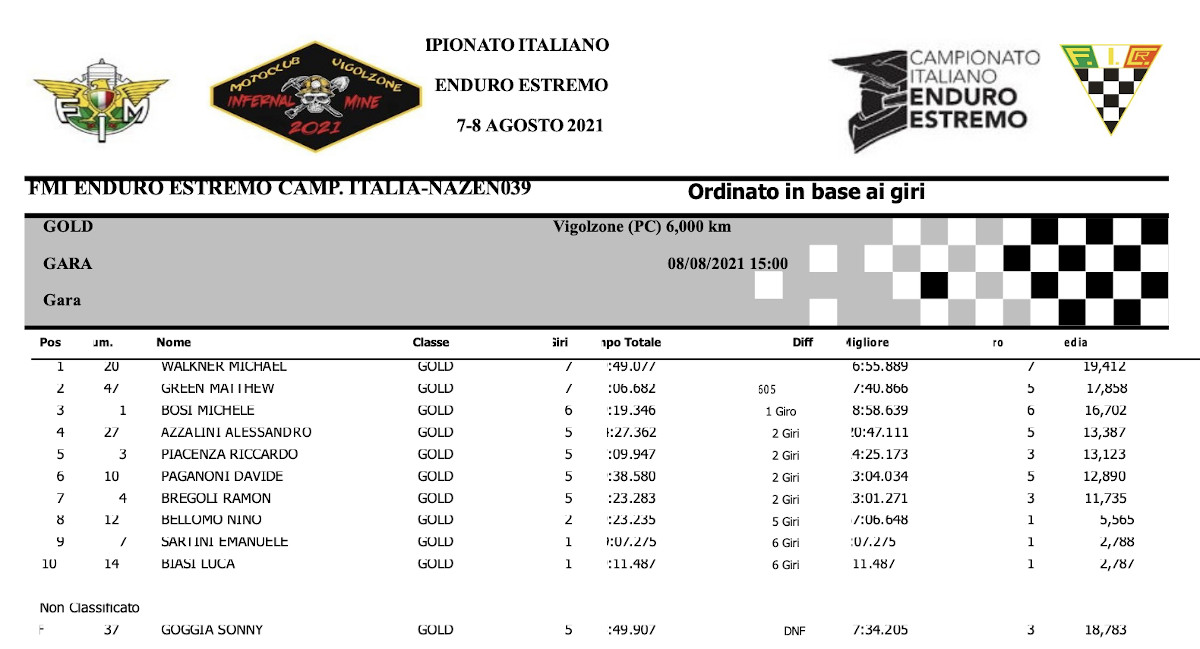 Video Credit: Jaume Soler Movies