Sea to Sky Hard Enduro: Overall results and highlights – maiden win for Matthew Green
Results, video highlights and onboard from the 2022 Sea to Sky Hard Enduro in Turkey where Matthew Green has taken a narrow victory ahead of Graham Jarvis and David Cyprian.
The fight for the podium at this year's Sea to Sky Hard Enduro spread right across all three days racing on the beach, the forest and finally the up the to the mountain top.
Standout riders this year were two familiar faces on the S2S podium, Graham Jarvis and Travis Teasedale, plus two young riders fresh from their succesful Hard Enduro World Championship seasons, Matthew Green and David Cyprian.
With the final day win on the mountain by around one minute, David Cyprian climbed ahead of former podium finisher Teasedale for one of the best results of his career.
It was Matty Green though who not only pipped his HEWC rival but the no less a rider than Graham Jarvis for the win at this popular end of season extreme race in Turkey.
Though the South African was never the fastest on each of the days, close second places sealed the win and add to his '22 Hard Enduro World Championship Junior victory.
Sea To Sky overall race results, Gold class: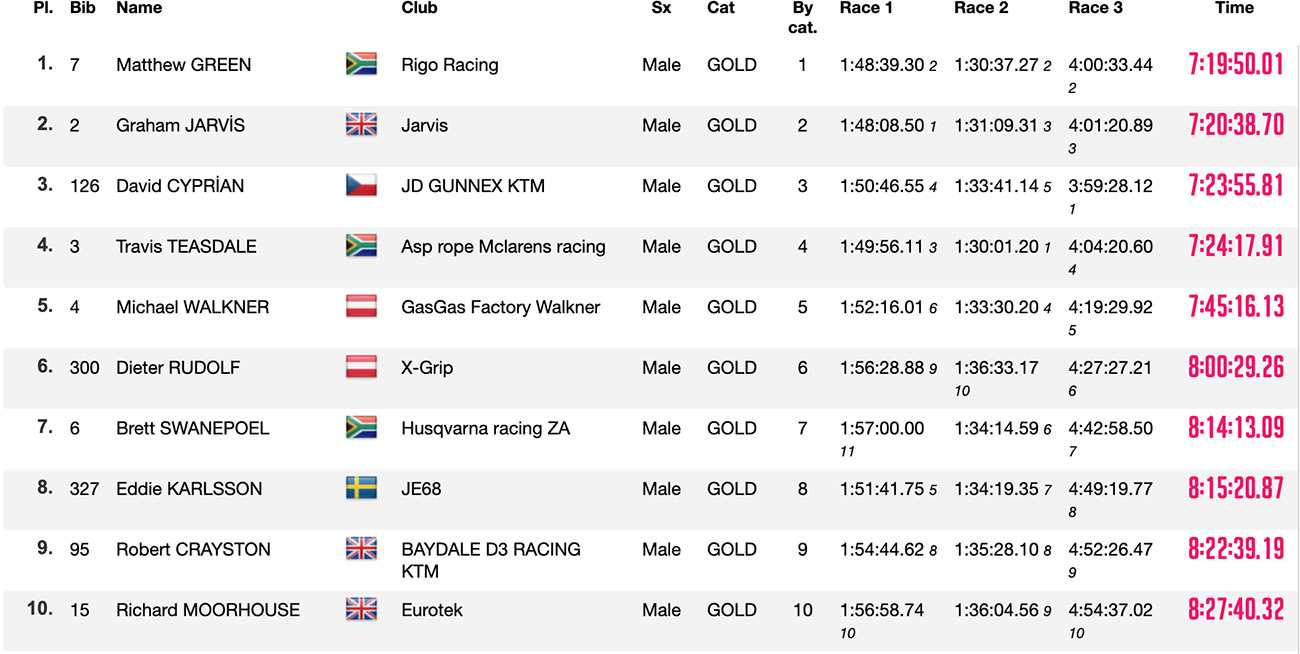 Day three, Mountain Race, start to finish onboard with Eddie Karlsson:
Video Credit: EnduroZor + Mikael Bellon
Photo Credit: Sea To Sky | mahmutcinci_photographer