Beta Trueba's special edition Beta RR 300 two-stroke gallery
Beta Trueba – the Spanish Beta importer – has launched a limited edition run of Beta RR 300 two-stroke enduro models to the same specification Cristobal Guerrero uses in the Enduro World Championship.
If you fancy owning an EnduroGP-spec Beta two-stroke you can, but you'd better be quick. The Spanish importer for Beta motorcycles says this limited edition 300 2T is exactly as former ISDE Junior Trophy and Junior World Champion, Cristóbal Guerrero used in the 2020 EnduroGP season.
Beta RR 300 two-stroke Cristóbal Guerrero Limited Edition details:
Black Renthal Twin Wall 999 handlebar (with bar pad)
Factory brake and clutch master cylinder cover in red
Galfer front and rear brake discs
Beta Trueba replica seat cover
AXP sump guard
Clutch pump guard
Shock reservoir cap
Beta Factory shock kit with Xtrig preload adjuster
Apico short gear lever
Race Tech HP2 white handguards
Geco rear disc guard and axle puller
Cristóbal Guerrero chassis protectors
Cristóbal Guerrero replica graphics from Gas'n'Roll
Cristobal Guerrero Mots replica gear set
The new RR 300 2T Guerrero replica is already available to order but sadly only from Spanish authorized dealers which makes it a bit harder to get one if you're outside the country. Still, we're pretty sure they won't turn money away if you pester them enough. Failing that, check the specs and order the parts.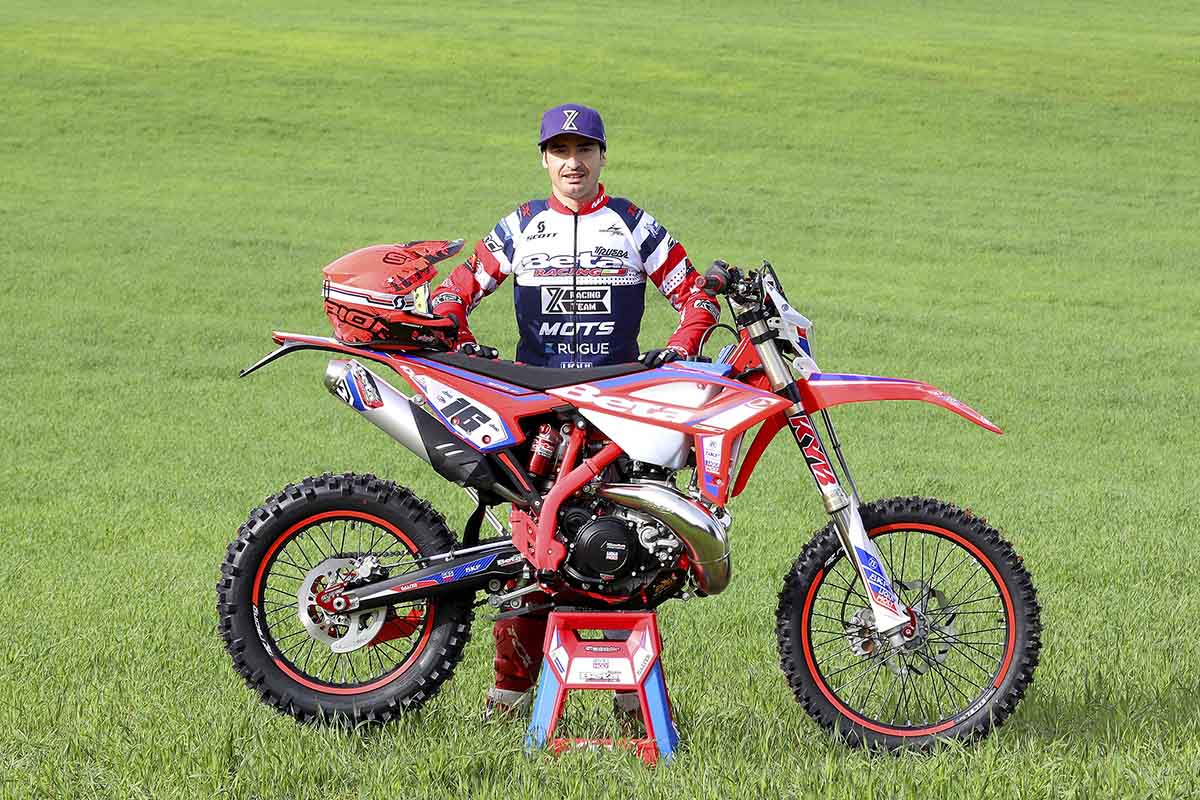 Price: TBA
More information: www.betatrueba.com
Photo Credit: Beta Trueba | Joan Carles Vasquez