First look: 2021 Rieju MR300 Pro Edition
Rieju have released details about a new MR300 Pro two-stroke, the latest in the Spanish manufacturer's 'Hard Enduro' model range with higher specifications based on the previous Gas Gas GP model.
It feels unavoidable to keep referring back to the former Gas Gas model range when talking about the new Rieju's but the fact is the bikes are basically the same and as such familiar to many.
The latest Rieju born from the ruins of Gas Gas, as it was before KTM took over the brand, is this MR300 Pro available in limited numbers and expected from early 2021.
Based on the successful GP Gas Gas model – with some new additions like an FMF Powercore 2.1 pipe, Polisport protectors and a Funnelweb air filter – the new MR 300 Pro has a list of impressive upgrades which display the value underlying what was a popular bike ready to race bike.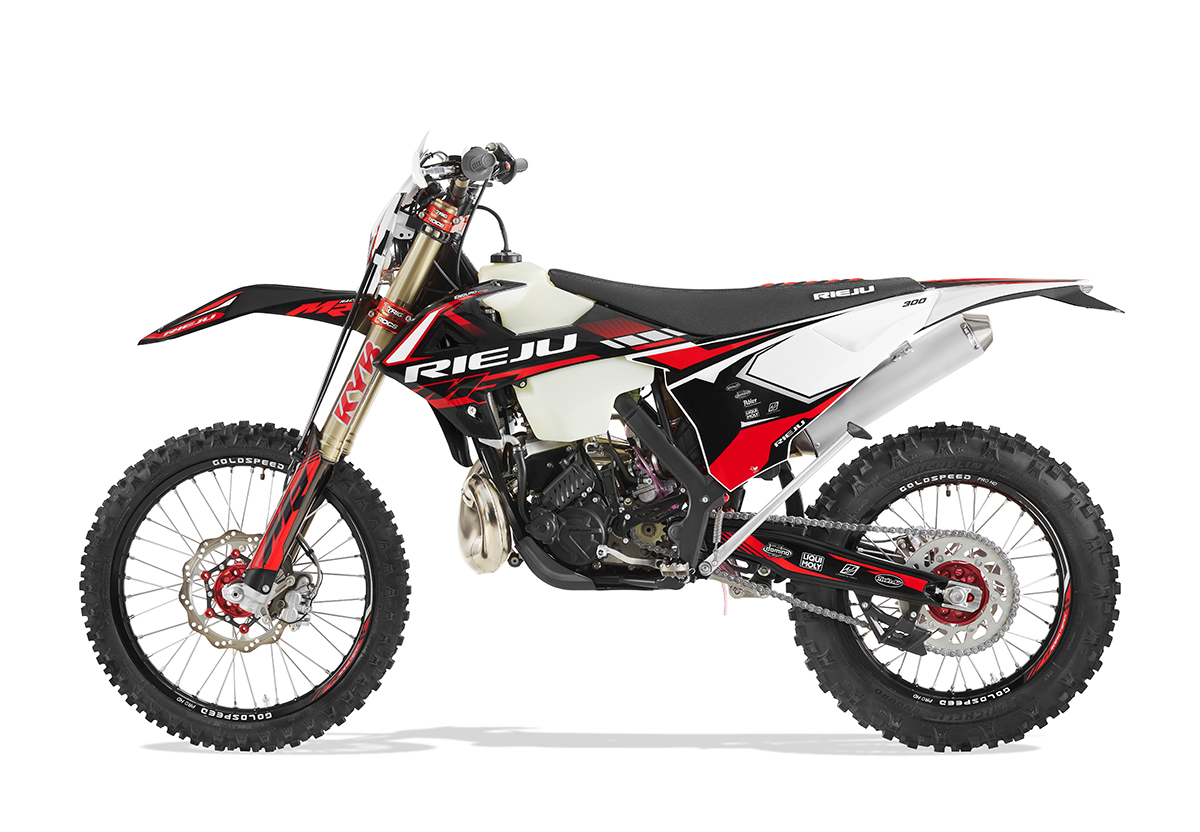 2021 Reiju MR300 Pro features:
KYB 48mm AOS with black anodized anti-friction treatment
FMF Powercore 2.1 exhaust silencer
XTRIG ROCS triple clamps, anodized, lighter
Renthal Twin Wall handlebars
Goldspeed PRO HD rims, with anodized RED hubs
Front NG260mm floating brake rotor/disc
Non-slip twin material (better grip)
Funnelweb high capacity performance air filter
Radiator fan
Polisport engine protectors
Polisport chassis protectors
Available from early 2021 in limited numbers. The retail price in Spain is set at €8995 but there's currently a limited offer of €8399 for early adopters.
Check with your nearest Rieju dealer for more information and retail prices in different territories (RRP will be set by local importers).
More information: www.rieju.es
North America dealer information: www.cpd.direct