First look: 2023 GASGAS Motocross and Cross-Country models break cover
GASGAS has announced their 2023 line-up of motocross and cross-country off-road motorcycles – the MC and EX ranges plus the kids bikes total five models each and 15 all-together.
If you were expecting big changes to the GASGAS model line-up for 2023, the third year of production now, then you might want to hold your breath a little longer (maybe until the EC enduro range is launched later this year..?).
The reality is the new bikes have had a makeover – redder than ever they say – and basically that is about it for the 2023 MC and EX Gassers which will arrive in dealers starting from May. If there are any changes (we were expecting engine changes to arrive this year), then GASGAS are keeping quiet about it so far.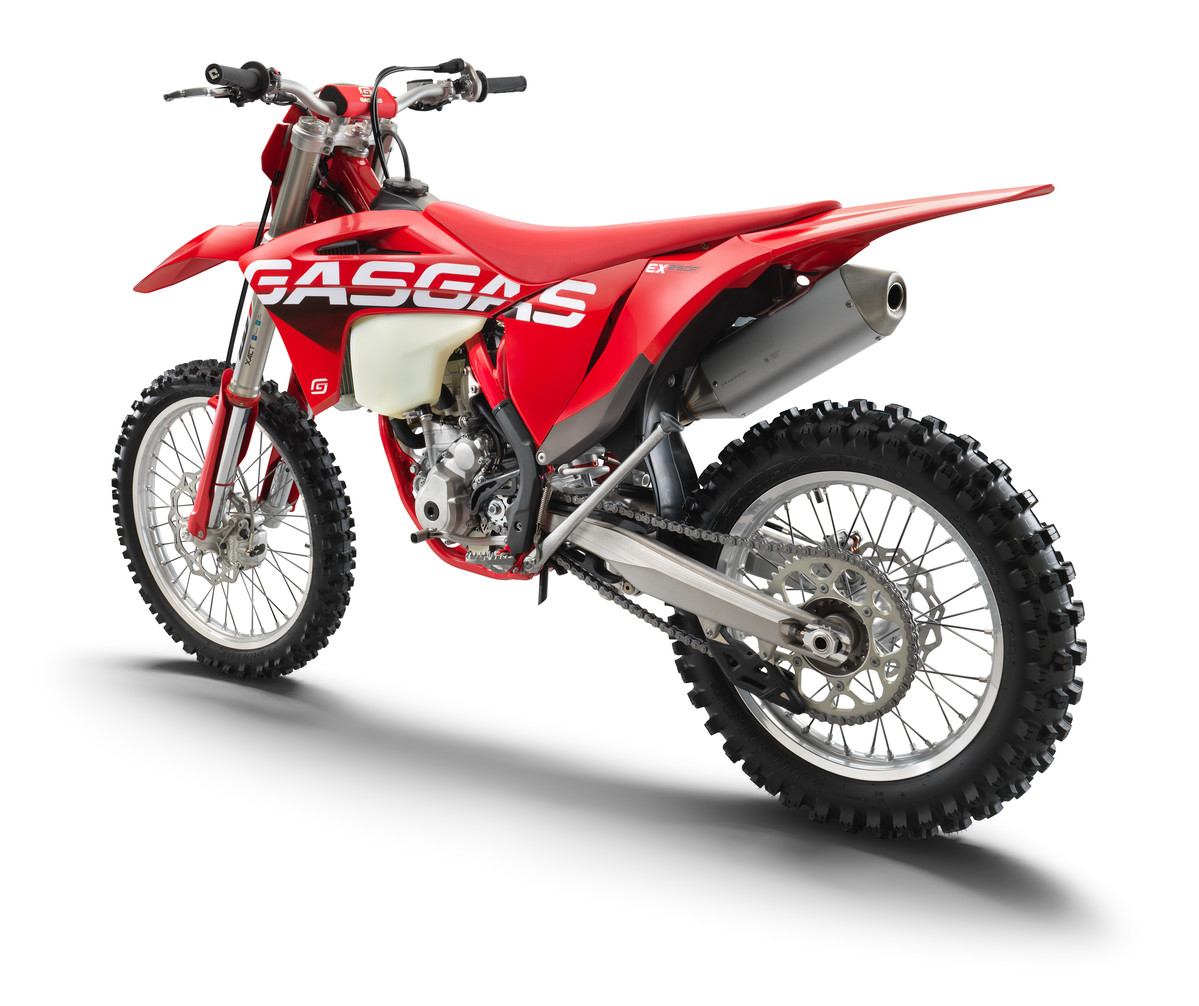 EX stands for XC or Cross-Country
"Redder than ever for 2023" they say, the five-model range of cross-country, EX line-up is designed to cater for woods riding or open desert thrashing GASGAS says. The 2023 models are the EX 250 and EX 300 TPI-engine two-strokes and EX 250F, EX 350F and EX 450F four-stroke versions.
The XC bikes are based on the motocross, linkage chassis platform but with cross-country specific suspension settings, side stands as standard, 18-inch rear wheel size, off-road-ready Dunlop tyres and the larger-capacity (clear, enduro) gas tanks to keep things going for longer.
Check the video of the EX models in action:
MC = motocross
The five-strong MC motocross model range boast two lightweight and carburetted two-strokes to choose from: the MC 125 and MC 250. They are joined by three four-strokes – the MC 250F, MC 350F and MC 450F – bringing something for everyone in full-size motocross range.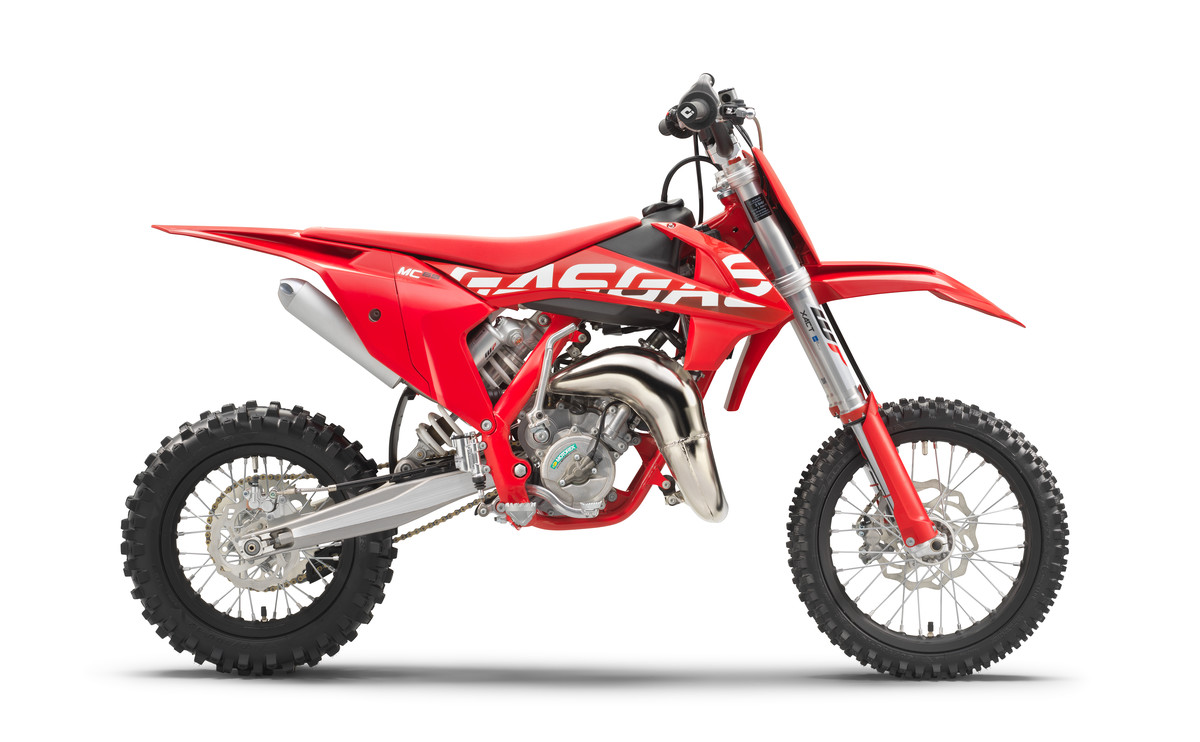 Five alive mini bike range
For the next generation of off-road riders GASGAS also has five mini bikes to suit kids of all ages and abilities. For the smallest youngsters there's the all-electric MC-E 5 for the first steps. The gas-powered models begin with the "rev 'n' go" MC 50 which is equally easy to ride with no clutch or gear-changes.
Moving on up the mini bike ladders takes you to the six-speed MC 65 and MC 85 models with the latter available in both small and big wheel versions.
Get geared up
GASGAS have a large range of Technical Accessories and Apparel if you're looking for protection, upgrades like upgraded brake and exhaust systems, triple clamps and wheels. The apparel range helps you jump headfirst into the GASGAS family with clothing designed specifically for riding with head-to-toe solutions for both kids and adults plus the off-bike apparel range.
The full range of MX bikes will be in your local GASGAS dealer in May with the cross-country range following in June. Model availability varies across the globe.
More information: www.gasgas.com