First look: 2023 Rieju MR Enduro models
Spanish manufacturer Rieju announce their 2023 Enduro models – the MR Pro, MR Racing and MR Ranger – with new graphics and a re-map for the Ranger as the only changes. Enduro21 asks, is now the time to buy bikes like this?
The extraordinary set of words which accompanied Rieju's new model release cannot disguise the fact that apart from new graphics, the bikes have not changed for 2023 except for a re-map for the MR Ranger model.
That means, good bikes though they are, this is three years of Rieju's take-over of the former GASGAS two-stroke bikes and we can't be alone in expecting the quite large Spanish motorcycle manufacturer to have done a little development in this time.
In fairness, other manufacturers have been pretty stagnant in that time too, but these are essentially bikes developed back in 2017.
That said, with EU homologation rules changing in the near future and a dawn of electric bikes getting brighter, perhaps now is the right time to say 'stick' with your (credit) cards, buy a well-priced and well-equipped two-stroke enduro bike and celebrate this tried and tested dirt bike goodness while we can?
Of the three models, Ranger, Racing and Pro, the latter is a very well kitted-out bike and though we do not have '23 retail prices yet, we're talking thousands less on a new bike compared to anything from Austria or Japan. They might be a little behind the wave but so are the prices.
Here's what Rieju have to say about their 2023 enduro range:
2023 MR Racing enduro model
Powered by a responsive liquid-cooled, two-stroke single-cylinder engine, six-speed gearbox, Keihin PWK 38 carburettor, an oil-bathed multi-plate clutch, a Magura master cylinder and a KYB suspension front and rear.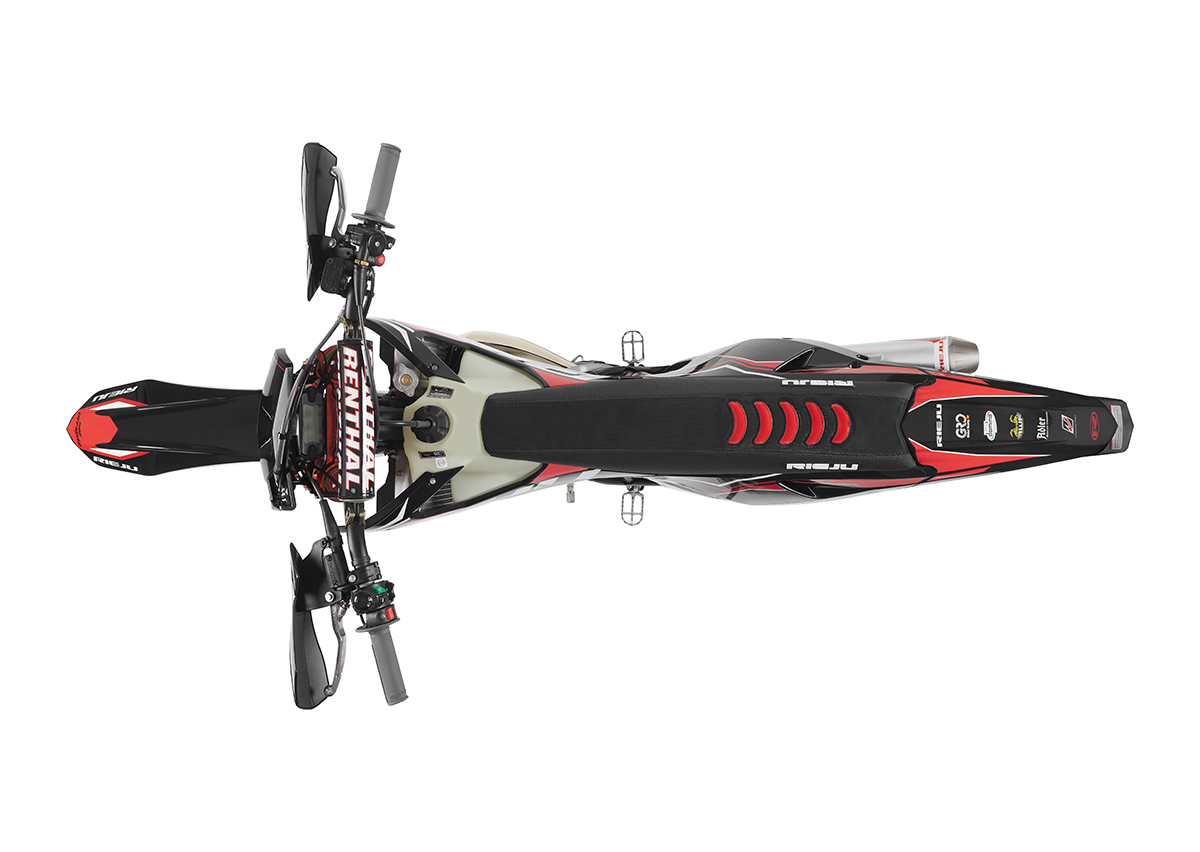 The cycle parts – chassis and subframe – are shared by all models including the MR Ranger with a central spine frame covered in Chrome and Molybdenum alloy steel and an aluminum subframe.
The MR Racing and the MR PRO carry EXCEL rims, closed-cartridge 48mm KYB forks, both mount a kickstarter and an oil-bathed electric starter. In addition, the Racing and Pro models boast two different power maps as standard: dry and rain.
2023 MR PRO
As with previous models, the MR Pro gets quite an upgrade over the Racing model and stands as a genuine ready to race bike.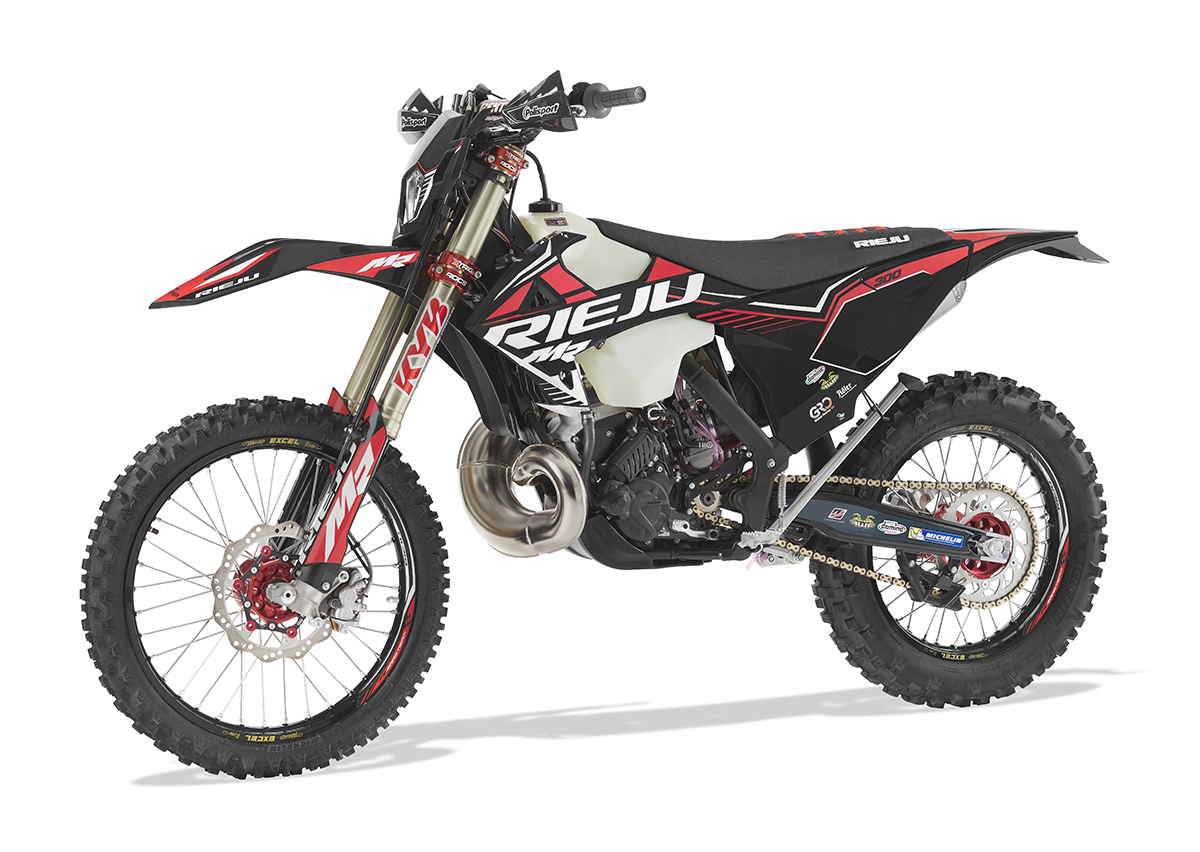 Renthal twin wall handlebars and Renthal grips, anti-friction treatment on the KYB forks, floating brake discs as standard, red anodised aluminium hubs, Xtrig Rocs lightweight triple clamps, V-Force reed valve, a two-tone non-slip seat, black Excel aluminium rims, fan as standard and a Funnelweb air filter is a solid parts list you'd struggle to get fitted to your bike for anything like the additional cost of this model.
2023 MR Ranger model
Rieju say the new for '22 MR Ranger gets the biggest changes with a new ECU map for the liquid-cooled two-stroke engine. They say the change provides more torque at low revs and a better spread of power across the six-speed gearbox.
The Ranger also comes with a kickstart plus an electric starter, Keihin PWK 36 carburettor, a multi-disc oil bathed clutch and a Magura clutch master cylinder. J.JUAN brake caliper and master cylinders are fitted to both front and rear and, as mentioned above, other main chassis parts are sahred with eh racier models.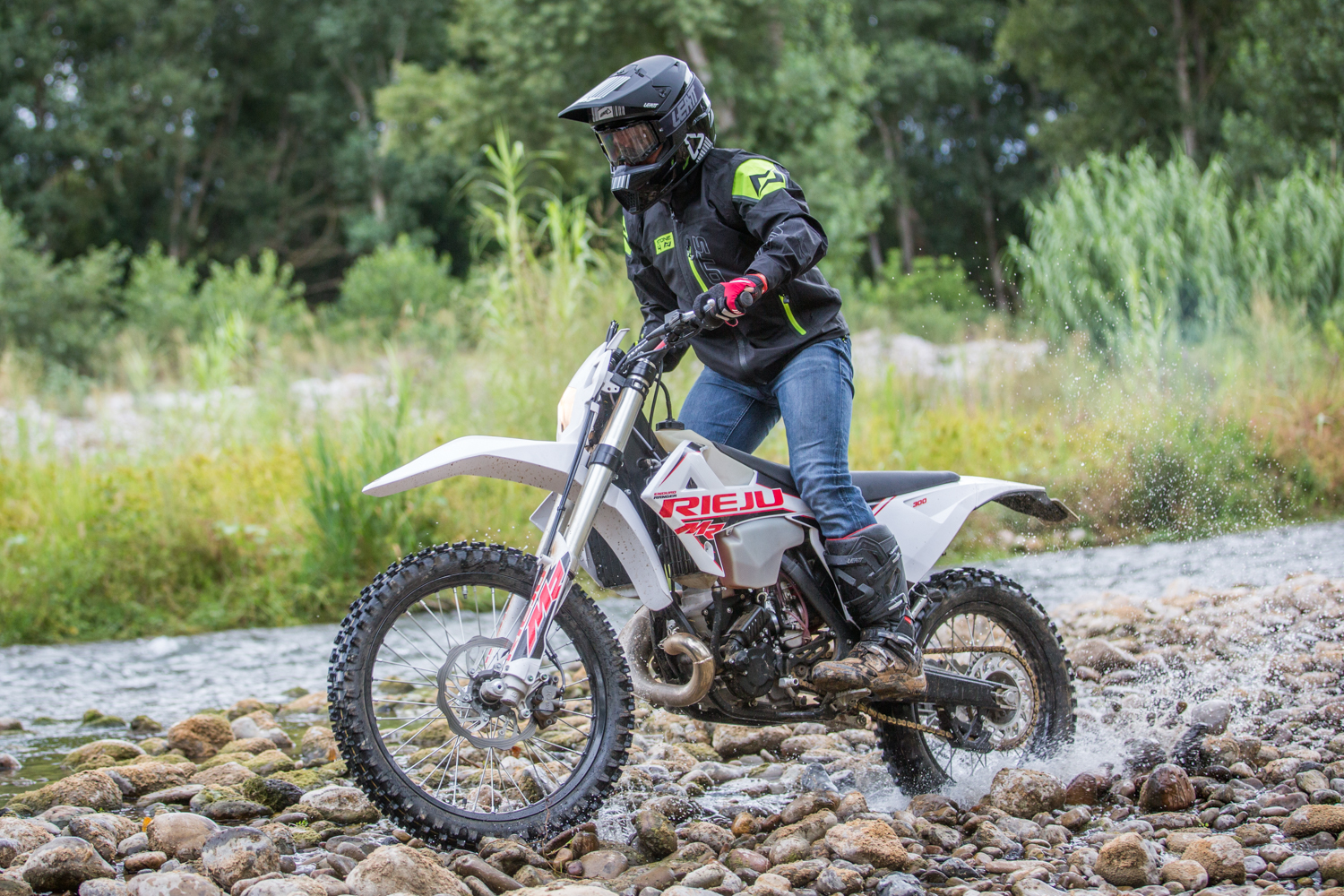 The trail-friendly Ranger comes fitted with 46mm KYB forks and KYB rear shock absorber tuned to make the bike more versatile in a variety of conditions, not just racing, they say.
The approximately 45mm lower seat height helps manoeuvrability and handling of the Ranger compared to the taller Racing and Pro models. It also comes with a pretty neat and easy to use adjustable linkage that allow the height to be varied – up to 50mm – making it easy to customise according to size and needs.
More information: www.rieju.es
Photo Credit: Rieju