First look: 2023 Yamaha Ténéré 700 adventure motorcycles
Instrument upgrades, new levers, smartphone connectivity and ABS changes for the 2023 Yamaha Ténéré 700, Rally and World Raid editions.
The Ténéré 700 has been something of a standout performer for Yamaha in the last five years. Over 40,000 have been sold they say, delivering them very high up the adventure bike tree thanks to the right combination of reliable and usable twin cylinder engine, handy and capable chassis whether you're riding off-road and long distancse, plus a pretty competitive price tag.
The T7 line-up grew stronger when Yamaha introduced the Ténéré 700 Rally Edition featuring a range of upgrades to better equip it for off-road riding and then followed the most recent introduction of the Ténéré 700 World Raid edition, the long-distance with a bigger fuel range.
All the above has also been ably promoted in off-road racing by the likes of Pol Tarrés who took his modified version part way around Erzbergrodeo plus recently took fifth place overall in the Africa Eco Race onboard a Ténéré 700 World Raid. Nick Sanders has also completed yet another circumnavigation of the globe on his Ténéré 700.
For 2023 both the Ténéré 700 and Ténéré 700 Rally Edition have upgrades which Yamaha say add value to the overall package. The base model Ténéré 700 will be available in a 35kW version for A2 licence holders.
2023 Ténéré updates – 5-inch TFT dashboards
For 2023, both the Ténéré 700 and Ténéré 700 Rally Edition get new five-inch TFT meters or digital displays previously featured on the World Raid model. The dash has two screen themes to suit different riding situations, Explorer and Street.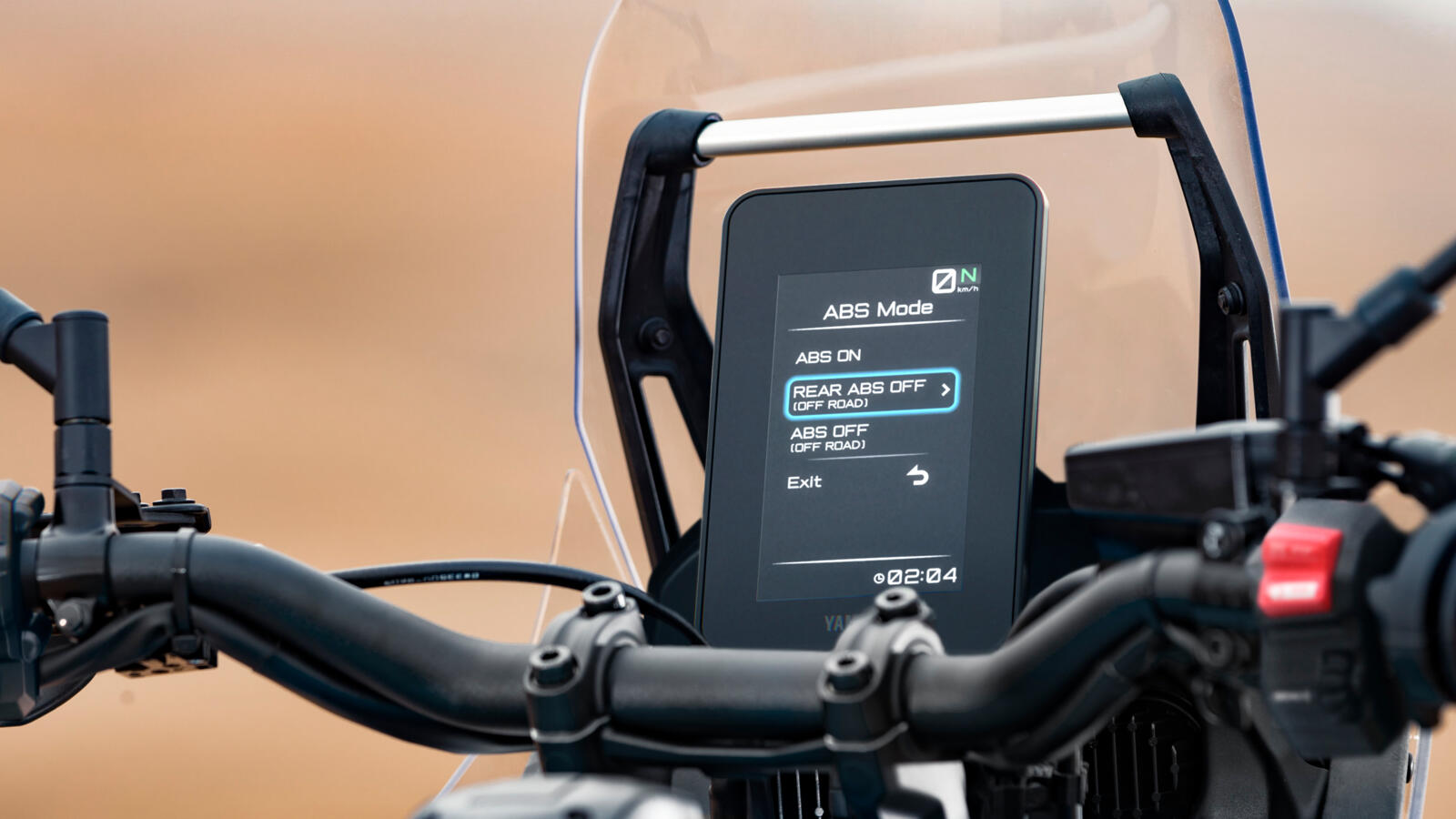 Explorer mode focuses on the RPM scale, letting you concentrate on power and torque for "effective dirt riding performance" they say – although we're not to sure about that one. How many enduro bikes you ridden looking at a rev-counter?
Street meanwhile is a more conventional with analogue style circular dials and looks pretty cool.
Both screen options are clearly designed with easy-to-read icons and lights which make it functional and good to use in all riding conditions in our experience.
Smartphone connectivity
2023 Ténéré models are all equipped with a Communication Control Unit (CCU) that lets you connect to a smartphone. The system is intuitive and simply needs your phone linked to the bike via Bluetooth using Yamaha's (free) MyRide app.
Once linked you can see notifications of incoming calls, emails and text messages on the new 5-inch TFT screen, as well as monitor key parameters of the bike via the app.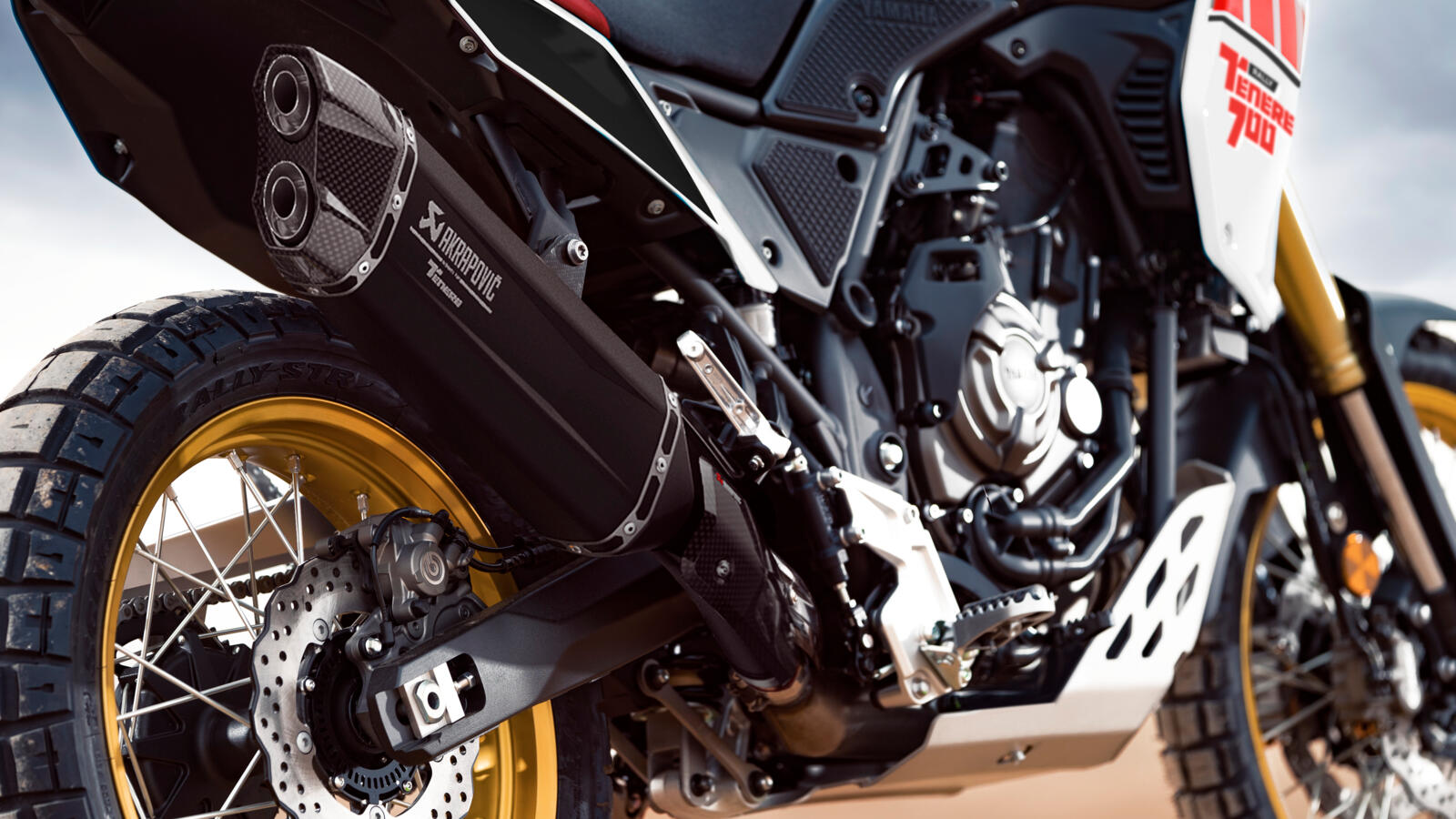 With the screen and the App set-up, the system can also notify the rider of any technical issues and can also transmit a notification email to a Yamaha dealer or any other contact that has been designated by the rider. Pretty handy if you have a breakdown we're sure.
MyRide app can also monitor all parameters of the bike, track routes, record distance acceleration, top speed, elevation changes and more. If you want to share data on social media, you can do that too, although you might want to be careful with the sharing of speed data...
Three ABS modes
The previous model's ABS system offered a choice: on or off. For 2023 both the Ténéré 700 and Ténéré 700 Rally Edition will have three-mode ABS as featured on the World Raid model. The upgrade means the rider can select on, front wheel on only (rear wheel off), and full off (both wheels).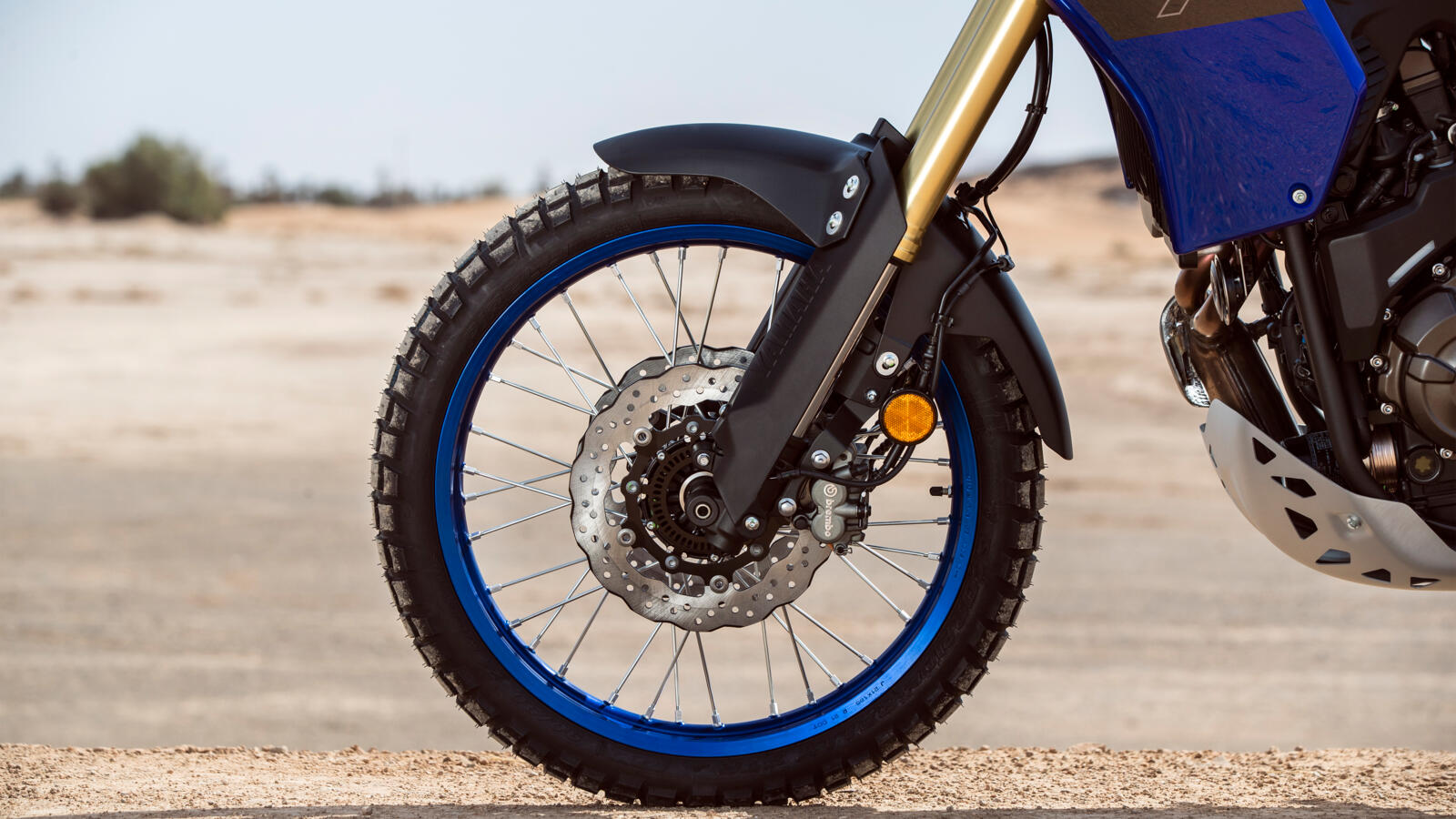 Other new updates?
Both the Ténéré 700 and Ténéré 700 Rally Edition will be "pre-wired" for an optional quick shifter system from the Yamaha Genuine Accessories catalogue.
The front brake lever has also been redesigned "to better withstand accidental damage" if you drop the bike. Plus there's a new USB socket in place of the previous 12V design and LED flashers.
2023 colours are updated too with new Icon Blue and Tech Kamo options in the 700 and World Raid editions, plus the Ténéré 700 Rally Edition will continue to be available in Heritage White.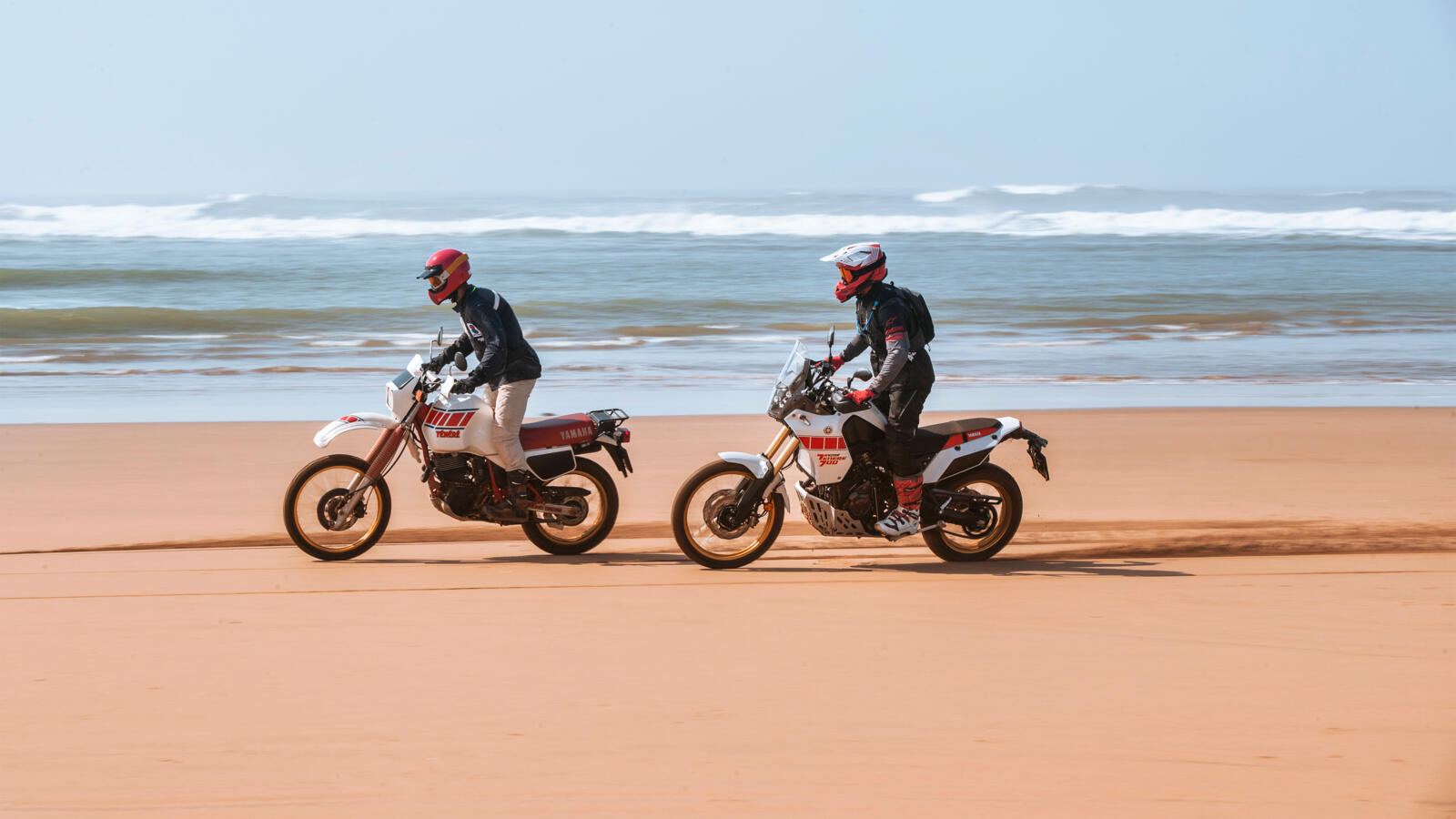 2023 Updates for Ténéré 700 & Ténéré 700 Rally Edition:
Available also in 35kW version**
5-inch dual-theme TFT meter
Smartphone connectivity
3-mode ABS
New colours and graphics for Ténéré 700 – Icon Blue and Tech Kamo
USB socket
LED flashers
New front brake lever design
Quick shifter option
**Only applicable to Ténéré 700. Ténéré 700 Rally Edition can only be ordered in full power but is homologated for conversion.
Price and availability:
Deliveries and prices vary per country, contact your national Yamaha distributor for full information.
More information on the bikes, Yamaha Genuine Accessories and Apparel or MyGarage: www.yamaha-motor.eu or www.yamaha-motor.com