First look: CAKE launch kids electric dirt bike
Swedish manufacture CAKE have entered the kids off-road e-motorcycle market with a new, full-fledged two-wheeler aimed at hooking the kids and rivalling the likes of KTM.
They're calling it the 'CAKE Kids Evolution Program' and as you might expect, the goal is to encourage and build confidence on two wheels, while hooking young riders into their range. The new electric dirt bike stands alongside two bicycles in a three-strong range for different age groups and skill levels.
CAKE have not released any technical details about this "Go" electric model except to say it is intended for kids from six years old and for sale at 3500 (USD and Euro).
From what we can see it has very similar credentials to other comparable bikes on the market including the Torrot electric motor (previously associated with the former GasGas), a tubular steel frame, telescopic forks, disc brakes and a 14-inch/12-inch front/rear rim size combination.
Check the short video:
Prices:
Cake Go
From six years
€3,500 / $3,500
Cake Steady
16-inch single speed MTB bike
From four years
€400 / $400
Cake Ready
12-inch kick bike
From two years
€225 / $225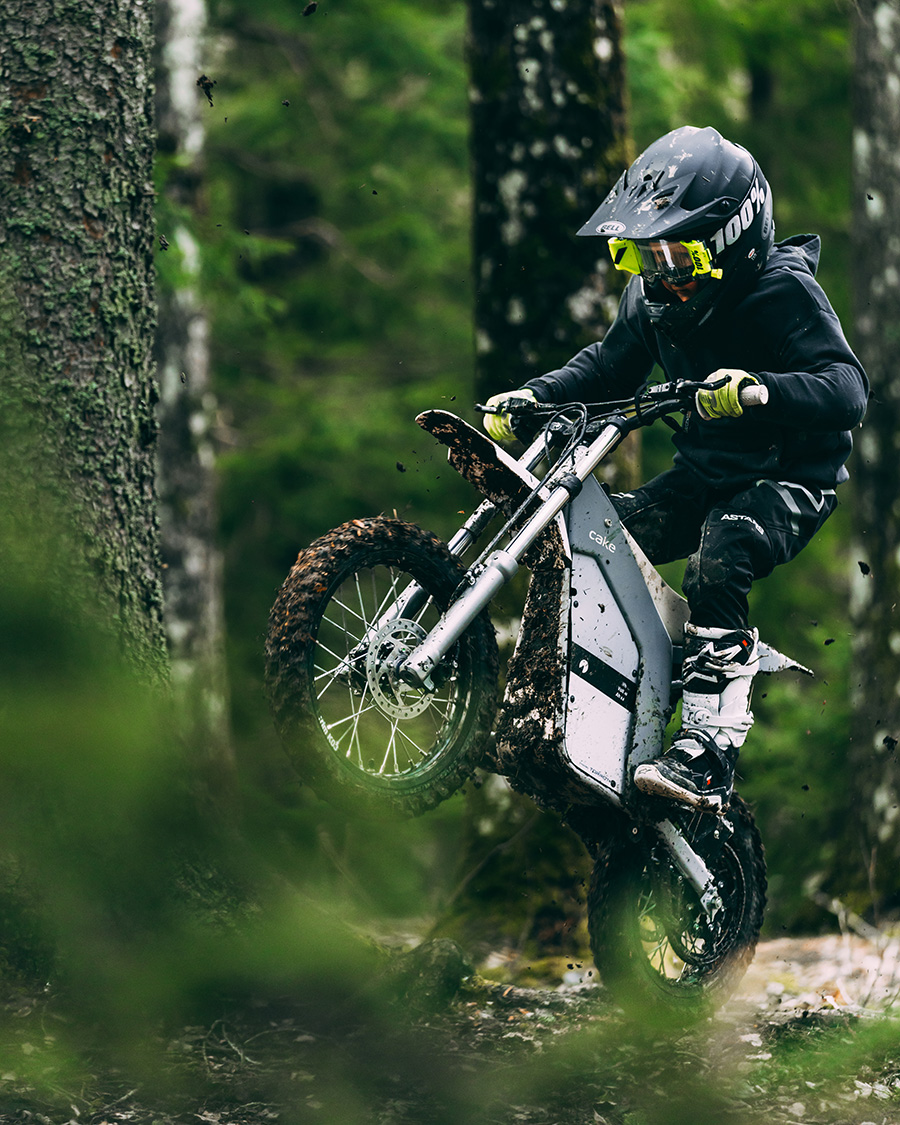 More information: www.ridecake.com
Photo Credit: CAKE