First Look: Husqvarna 2021 MX models launched
Husqvarna Motorcycles have launched their line-up of Motocross and Cross-Country bikes (TC, FC & FX models) for model year 2021 with the new 'Husqvarna Motorcycles app' allowing track side power adjustments with your phone…
Husqvarna Motorcycles build on significant changes of the previous year model with simple mechanical changes for the 2021 TC, FC, TX and FX machines. A new mid-valve damping system to the WP XACT forks and new, low-friction linkage seals at the rear offer on the WP XACT shock plus changes to the 450 gearbox selector drum are the major mechanical detail changes alongside a new design to the graphics.
New app changes the game
The bigger news from the launch of the 2021 motocross range however is the new power and traction controlling app. The 'Husqvarna Motorcycles app' together with the Connectivity Unit mounted on the handlebars opens up a new era of performance tuning in off-road for Husqvarna.
The app is easy to use and Husqvarna say, "allows for precise customisation and personalisation, while improving the overall rideability" of your bike with multiple options to adjust the power curve, traction control, throttle response, engine braking and even offer suspension set-up advice. All this via your phone.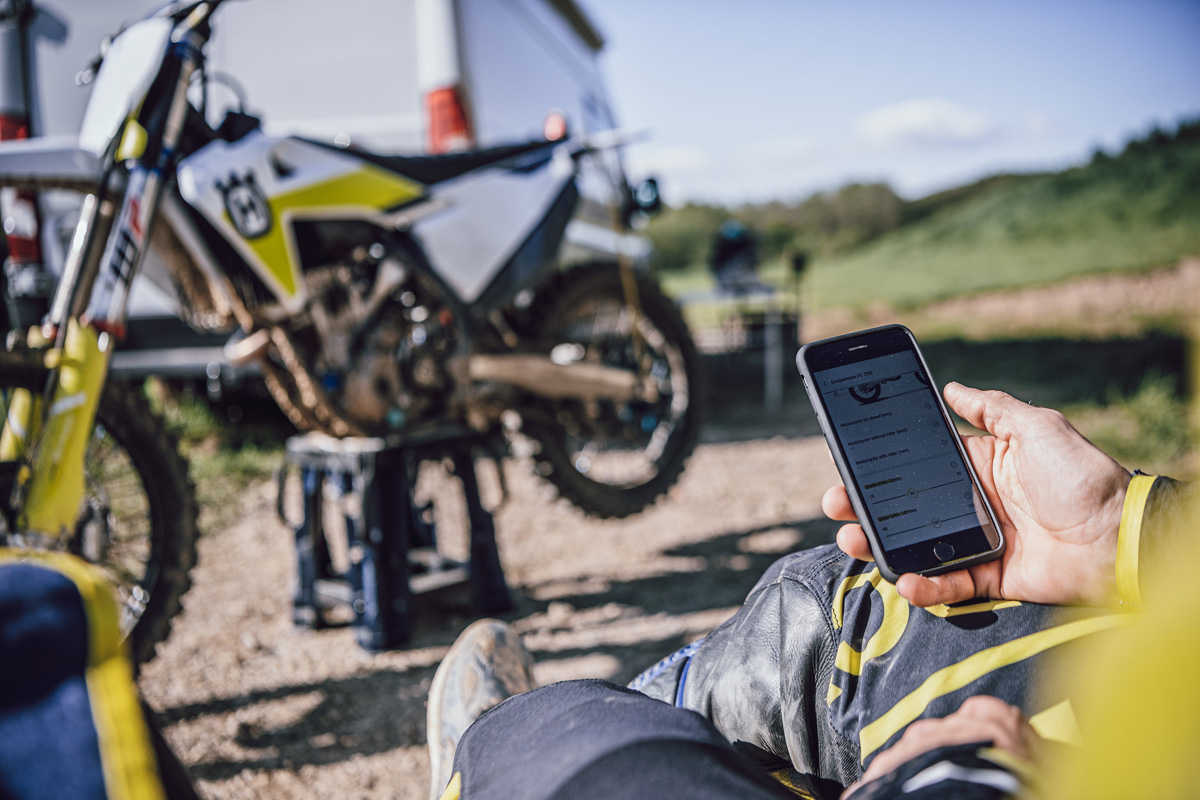 There are two main engine modes, Prime and Advanced, which allow riders to fine-tune their engine's performance according to their riding requirements and track conditions.
The app and Connectivity Unit will be available from July 25, 2020 as a Technical Accessory for MY21 four stroke FC models (four stroke only). The unit will also need to be installed by an authorised Husqvarna dealer to be sure your bike has the correct firmware updates.
Husqvarna TC, FC, TX and FX 2021 model range technical highlights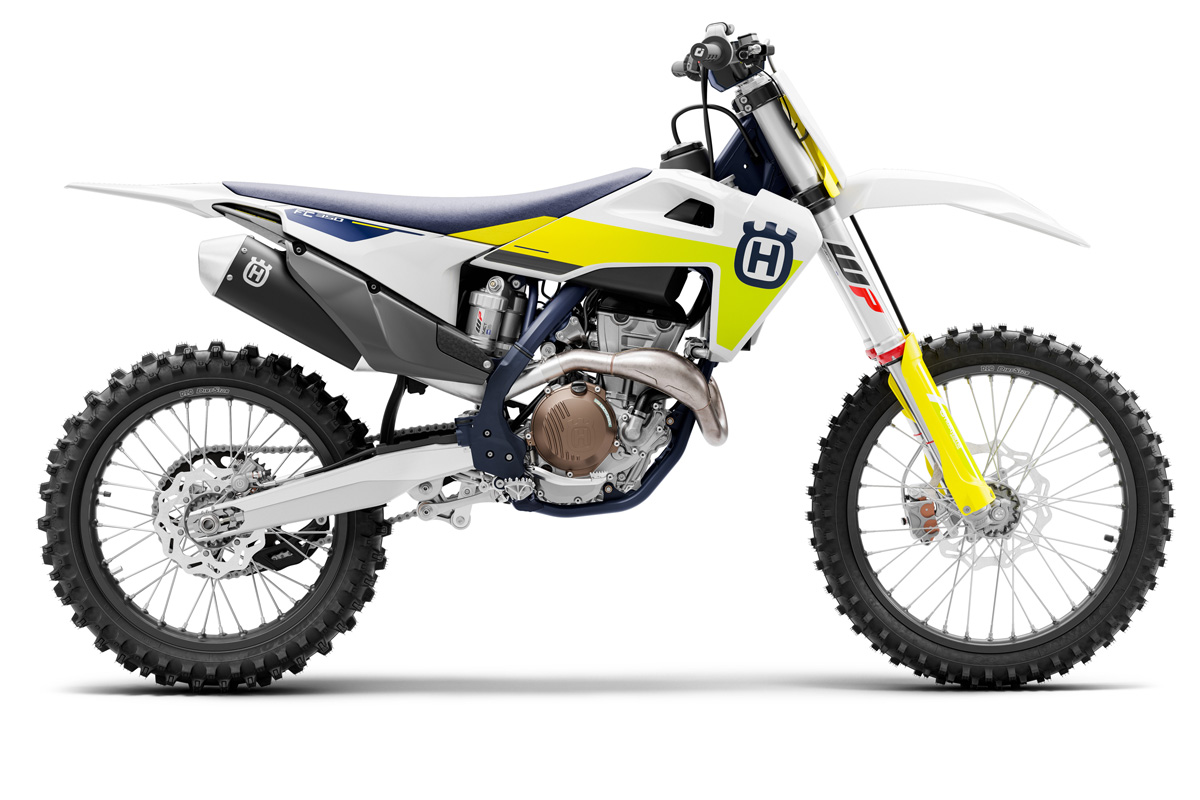 New Technical Accessory Husqvarna Motorcycles app allows to adjust engine mappings and gives suspension set-up recommendations on all FC models
New mid-valve damping system WP XACT forks with AER technology
New 10 mm shorter fork cartridges and outer tubes
The WP XACT shock features new low-friction linkage seals
New seat cover texture
Striking new electric yellow and dark blue graphics
Progressive bodywork for optimal ergonomics
Chromium-molybdenum steel frame featuring precisely engineered flex characteristics
Innovative 2-piece composite subframe design
Interchangeable airbox cover on FC models for optimised airflow
CNC machined triple clamps
MAGURA hydraulic clutch system offering perfect action in every condition
Brembo brake calipers and high-performance discs combining superior stopping power with great control and confidence
Traction and launch control with advanced settings (4-strokes)
Electric starter for easy starting when time is critical
Lightweight Li-ion 2.0 Ah battery
ProTaper handlebar
Progressive throttle mechanism and ODI grips allow for adjustable throttle progression and easy grip mounting
Laser engraved D.I.D. wheels
Gearboxes produced by Pankl Racing Systems
How good do the MY21 minicycles look?
Husqvarna Motorcycles' minicycle range is always impressive at mimicking the full-sized models. The 2021 TC 85, TC 65, TC 50 and EE 5 prioritise youth-specific ergonomics and user-friendly aesthetics for each model which allows young riders to focus on their riding.
Technical highlights of the MY21 minicycle range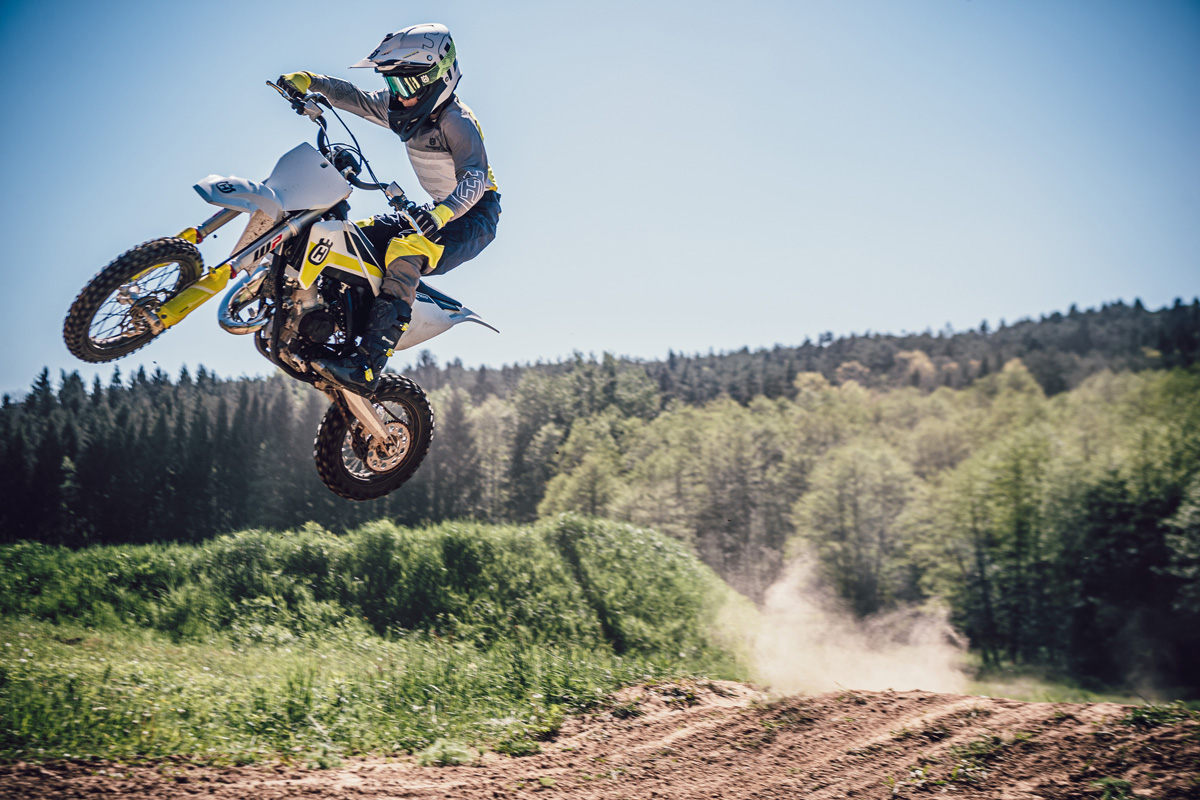 Unrivalled engine performance and rideability
WP XACT forks with AER technology - optimal performance and light weight
Confidence instilling ergonomics thanks to a broad, flat seat and one-piece airbox covers
Striking new graphics on the TC 85, TC 65 and TC 50 - showcasing Husqvarna Motorcycles dynamic approach to offroad motorcycling
New, high grip seat cover for greater comfort
New roller actuated throttle assembly for TC 85 - smoother throttle motion and improved durability
New Formula brake calipers, clutch and brake assemblies for TC 85 - excellent stopping power and improved reliability
New NEKEN tapered diameter, aluminium handlebars offer optimised ergonomics for TC 65 and TC 50
The new motocross models arrive on the back of the MY21 Enduro model range launched the previous week.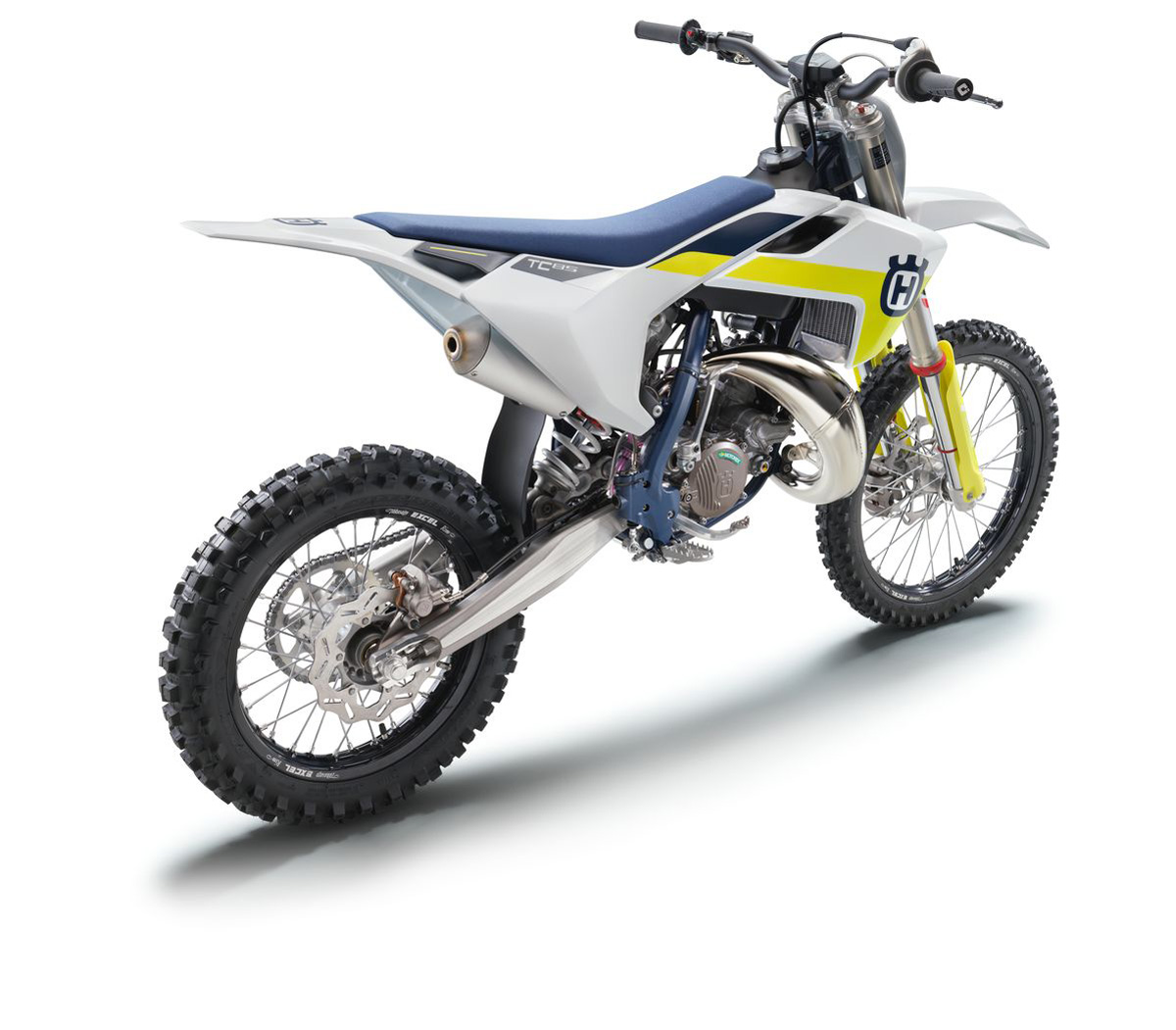 The Husqvarna Motorcycles 2021 motocross range will be available worldwide from June 2020 onwards at authorised dealers. Availability may differ from country to country. For all details including prices, refer to your national Husqvarna Motorcycles Subsidiary or Importer.
More information: Husqvarna-Motorcycles.com
Photo Credit: Husqvarna Motorcycles
We need your support
If you've enjoyed this article, if you've found it informative, interesting, entertaining even, please support us.
We want to continue doing what we do, to the best of our ability, serving the enduro and off-road community.
Please consider a donation, every little helps…
Thank you.