First Look: Husqvarna launches 2020 off road clothing collection 
New off road clothing collection from Husqvarna Motorcycles for 2020 goes head-to-toe for your and your kids plus adds a new retro range commemorating Husky heritage.
The 2020 off road clothing collection by Husqvarna arrives with a wide range of riding kit including full adult and kid's lines, an enduro-focused Gotland range, plus a new 2020 collection of retro style gear to commemorate the brand's heritage.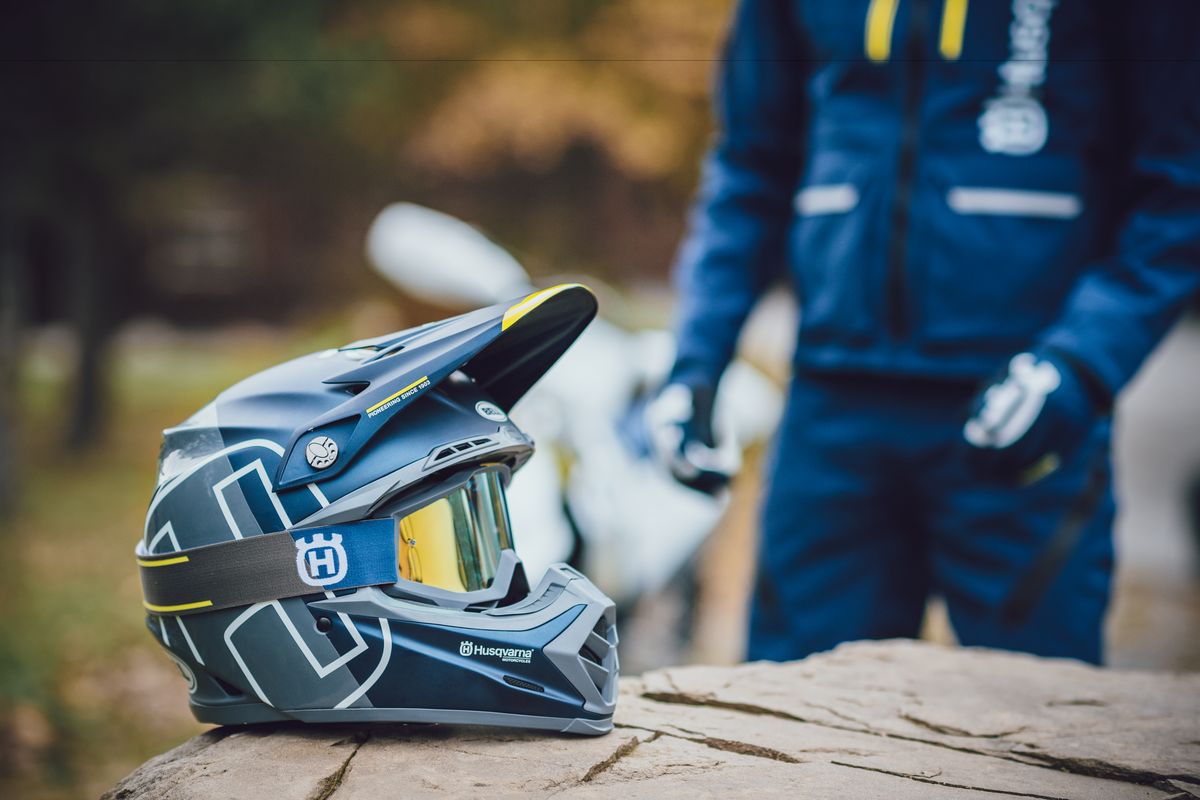 Husqvarna 2020 clothing collection highlights:
Gotland gear
The new lines for 2020 all look sweet but the Gotland range caught our eyes the most for obvious enduro-specific reasons.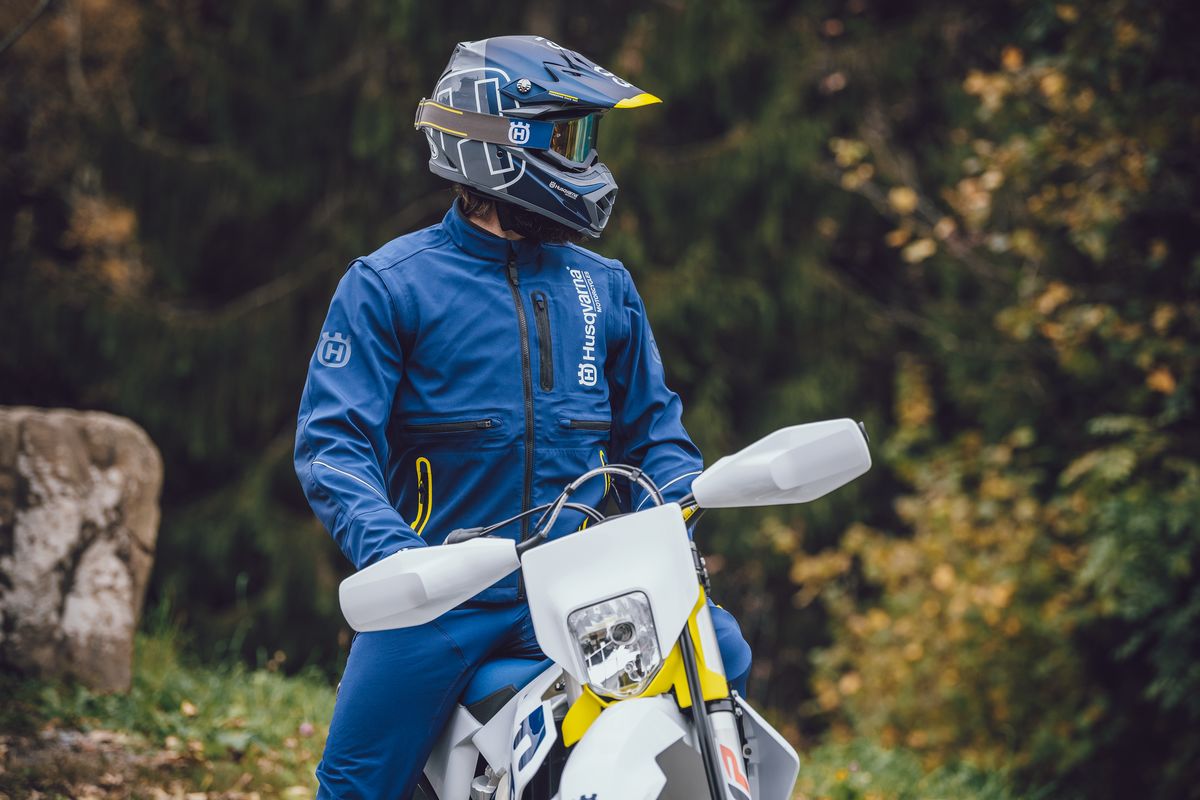 Constructed from tougher materials with a broader range of garments including the smart gillet, the more functional Gotland range offers more if you're looking for versatile kit we know we need for woods and trail riding.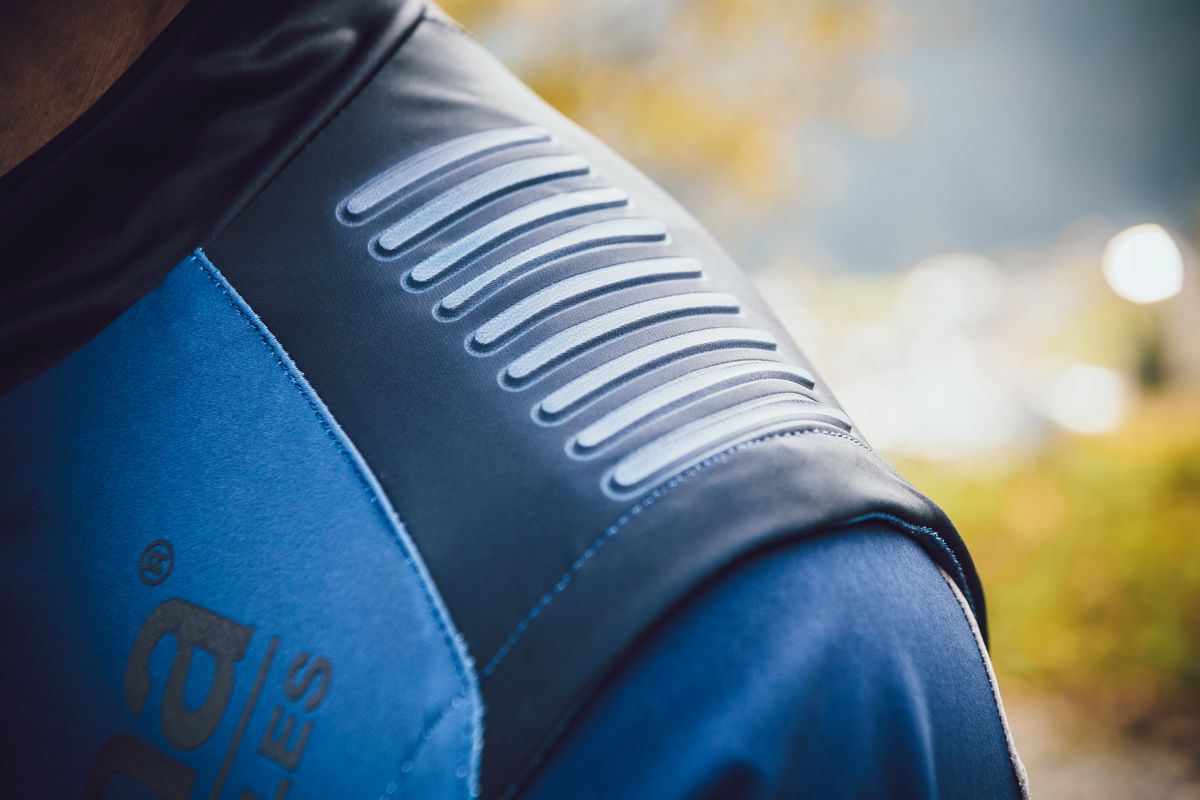 The range also includes two riding jackets, one of which is waterproof (the WP model). Both have venting, taped seams, pockets and a durable construction. The non-waterproof jacket has a waterproof pocket and detachable sleeves. Weirdly Husqvarna focus more on the Railed range (see below) but the Gotland deserves the limelight in our view.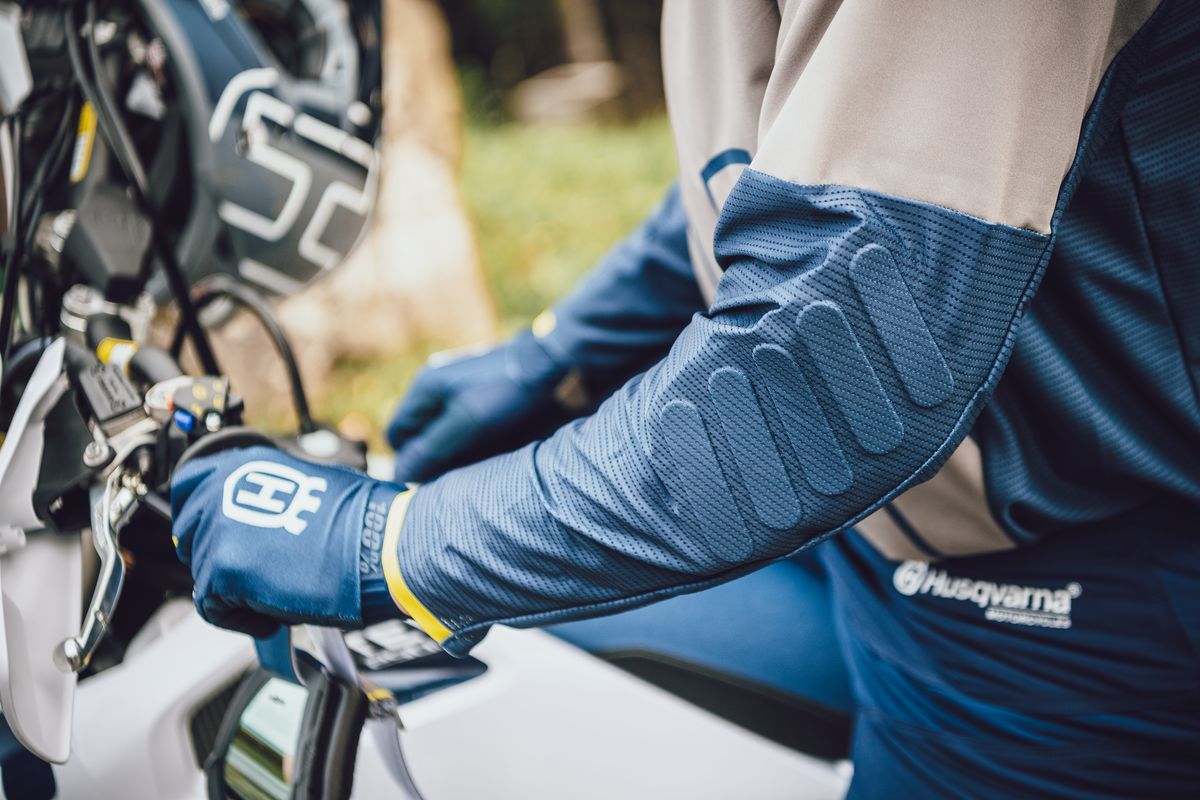 Moto 9 Flex Railed Helmet
Among the 2020 range also is the new colours 'Railed' helmet. Built in a lightweight composite carbon shell, the Moto 9 Flex Railed Helmet features Bell's signature "Magnefusion Emergency Removal System" for improved riding security together with a ventilated EPS-lined chin area and 'Quick-Flip' peak screws for fast adjustability. Additionally, its interior is fully removable and washable.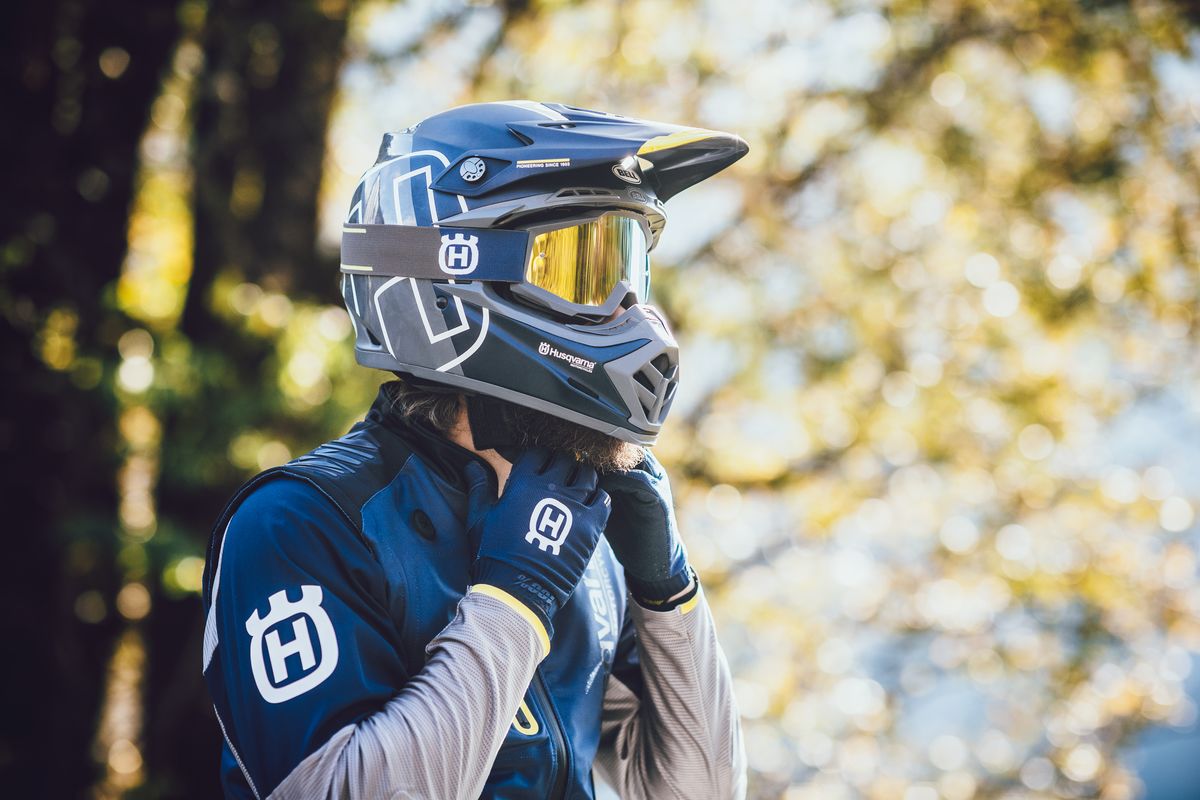 Railed clothing
Designed in Husqvarna's typical colourways but with a smart, new look for 2020, the railed range includes the Pro Shirt race jersey with a extended back section for tucking in pants. The mesh panels bring ventilation while the fade-proof "sublimation printing" safeguards long-lasting style Husqvarna claims.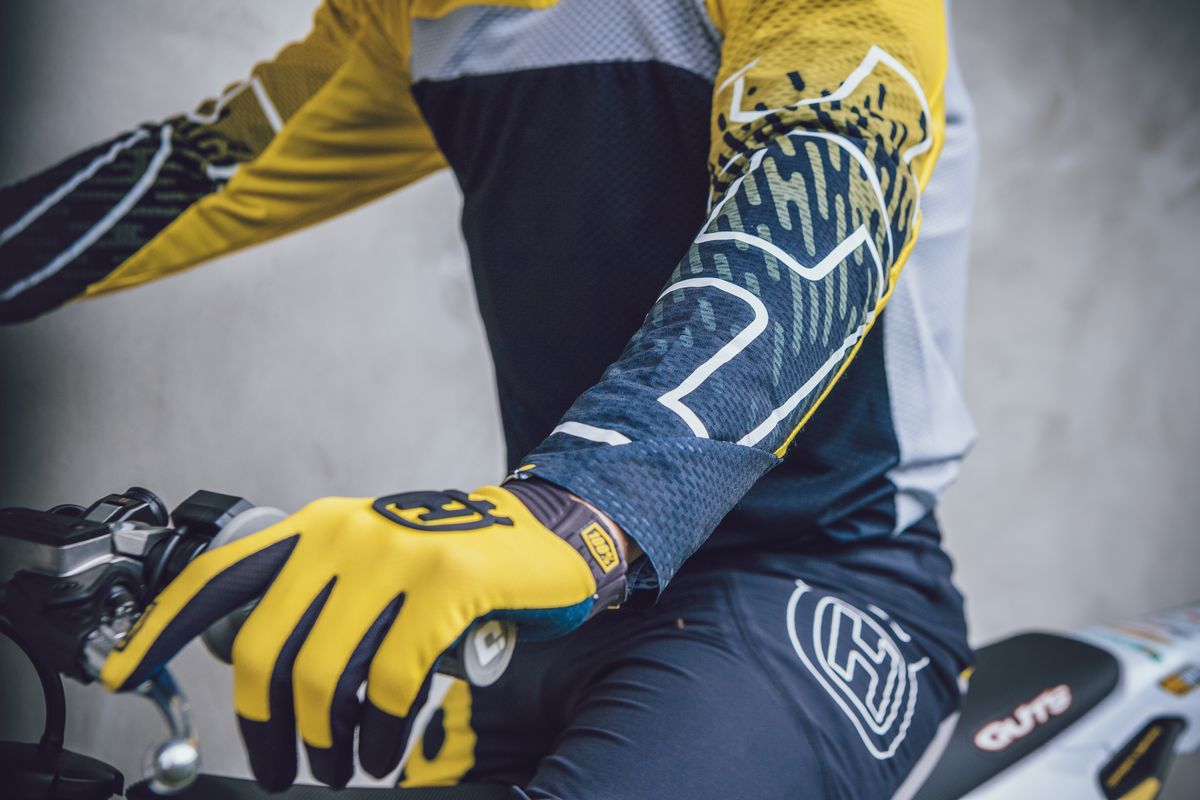 The asymmetrical design Railed Pants aim to deliver a high level of comfort and good breathability through ventilation zones. They also feature heatproof and abrasion resistant leather knee reinforcements and taped seams for extended durability.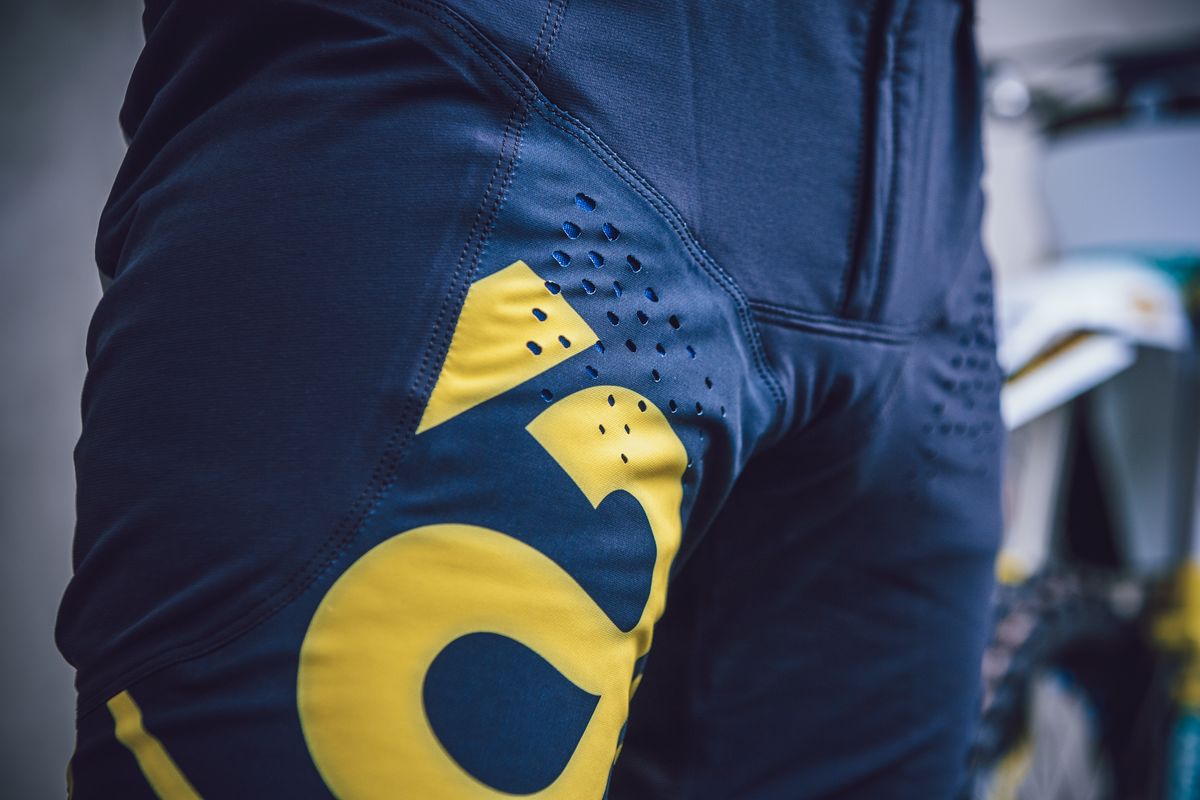 Racecraft+ Googles
Working together with 100%, Husqvarna has produced the new and unique Husqvarna coloured Racecraft+ Googles with four-layer moisture wicking foam, anti-fog and anti-scratch lens the googles offer great levels of protection and fit.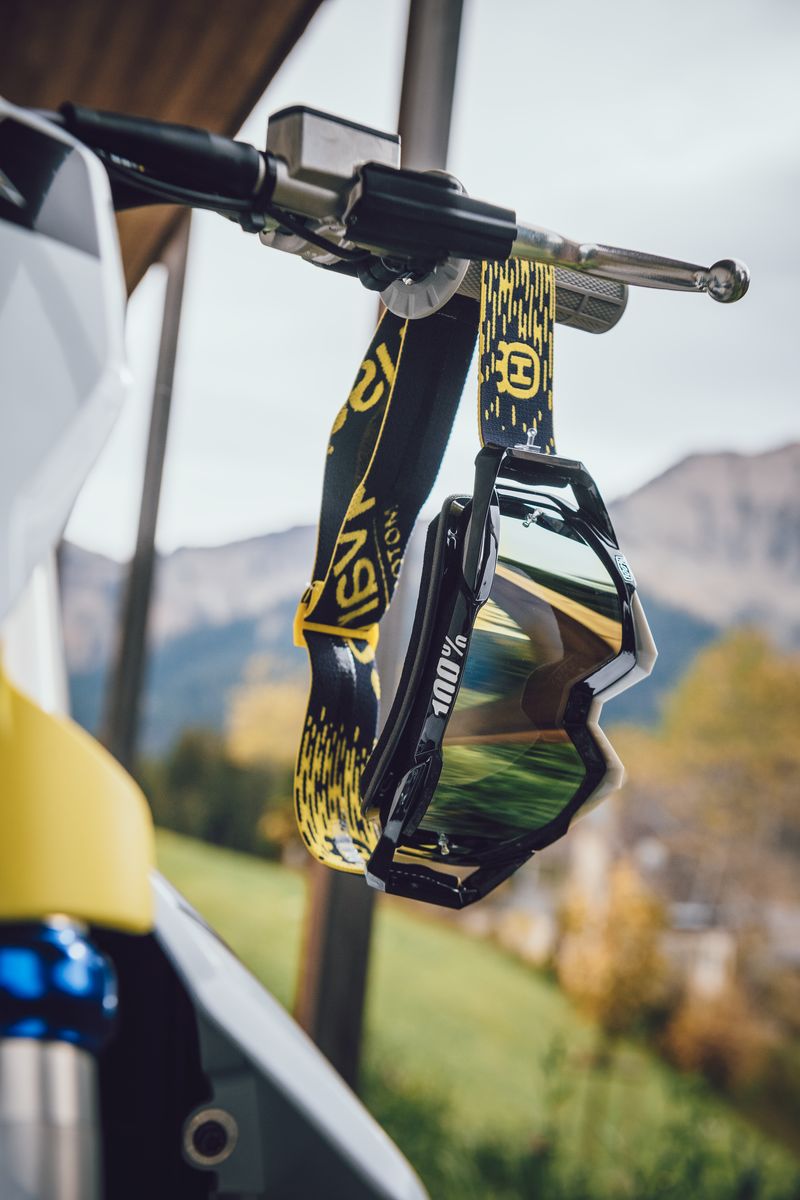 Origin Collection
Manufactured using high-quality materials and built to last they say, the new Origin Collection harks back to Husqvarna's strong off road heritage. The new line includes retro look lightweight shirt, pants and gloves.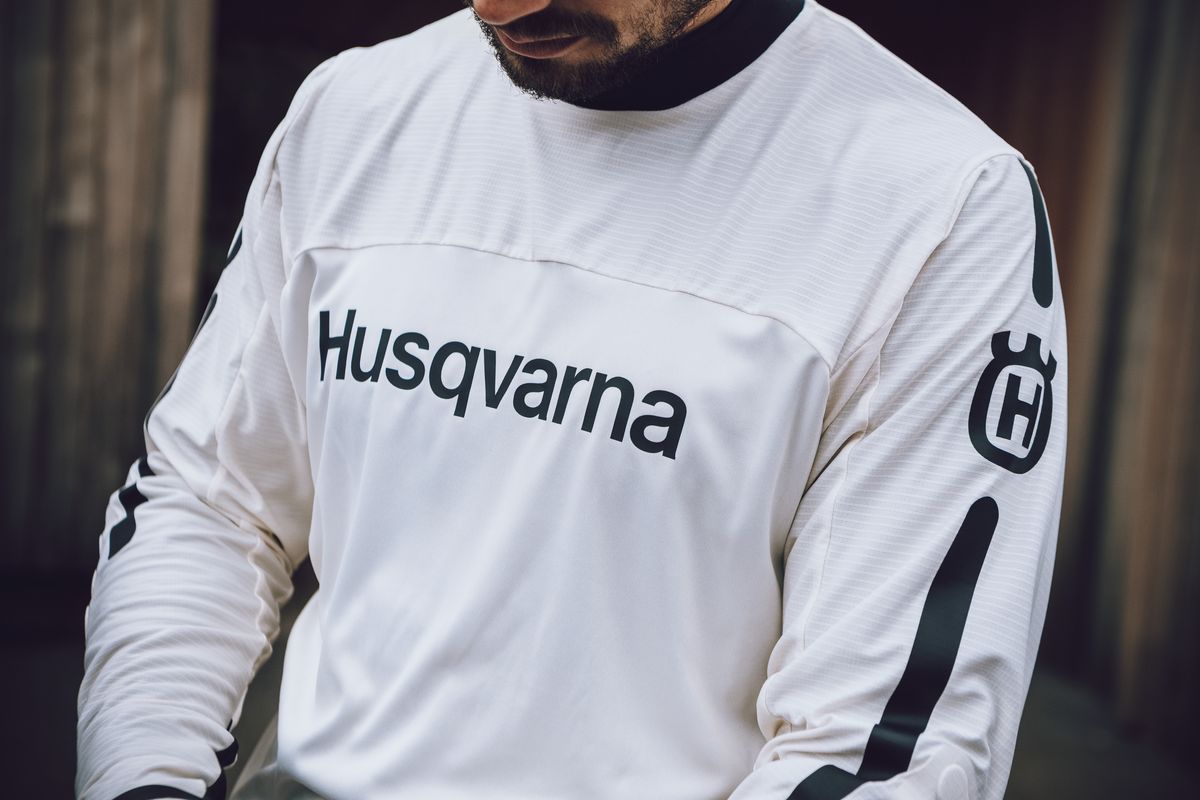 Kids Railed Gear
Including the Kids Railed Helmet, Strata Googles, Railed Shirt, Railed Pants and iTrack Railed Gloves the new kids clothing line ensures the younger ones look as cool as the riders they look up to. The kids clothing delivers the same quality, durability and levels of protection as the adult line.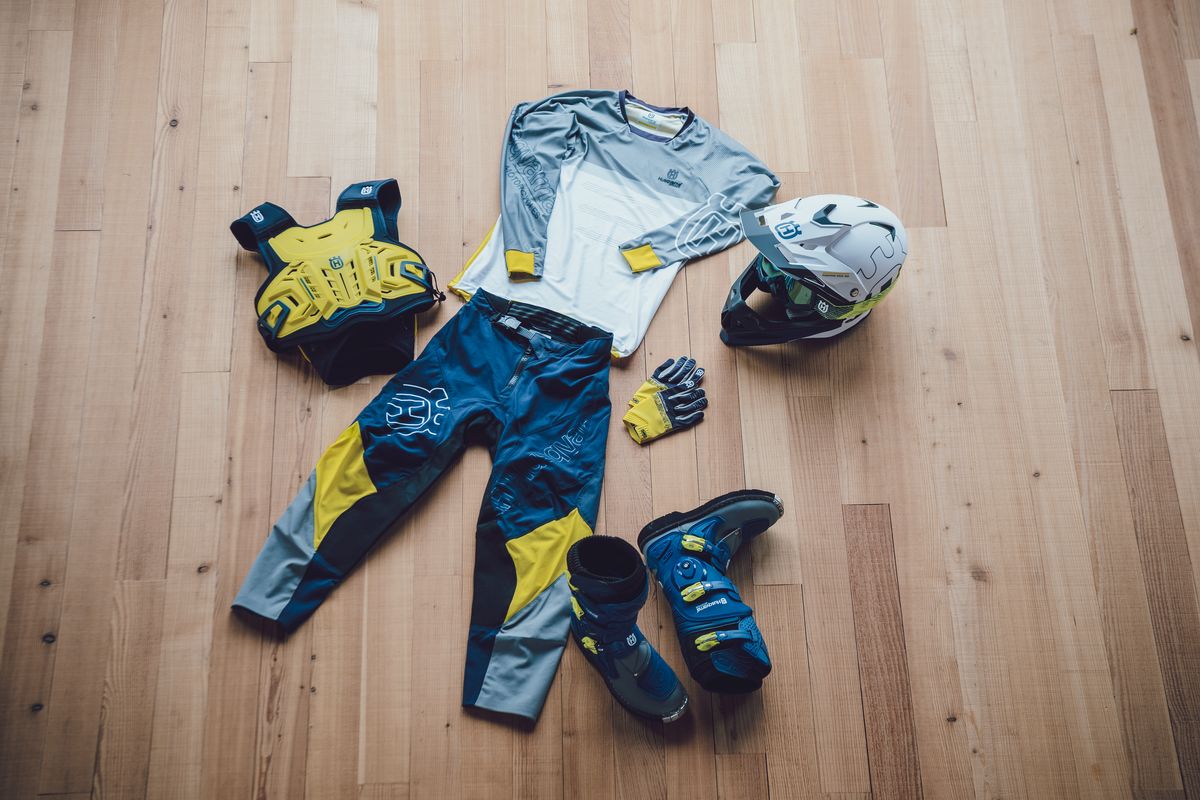 All the products will be available at authorised Husqvarna dealers from mid-February onwards.
More information on the full range of products and your nearest dealer: Husqvarna-Motorcycles.com
Photo Credit: Husqvarna/R Schedl