First Look: New Klim 2020 off road clothing collection
Klim unveils new 2020 off road clothing collection which brings updates to the Dakar, Mojave and XC Lite ranges.
US manufacturer, Klim has refurbished their off road and enduro clothing range for 2020. The revamped Dakar, Mojave and XC Lite riding kit series' feature new colourways with what Klim are calling a "sophisticated and contemporary style" – each of the ranges has colour matched pants, jersey, helmet, glove and goggles too.
Here's a taste of what Klim say about their 2020 range…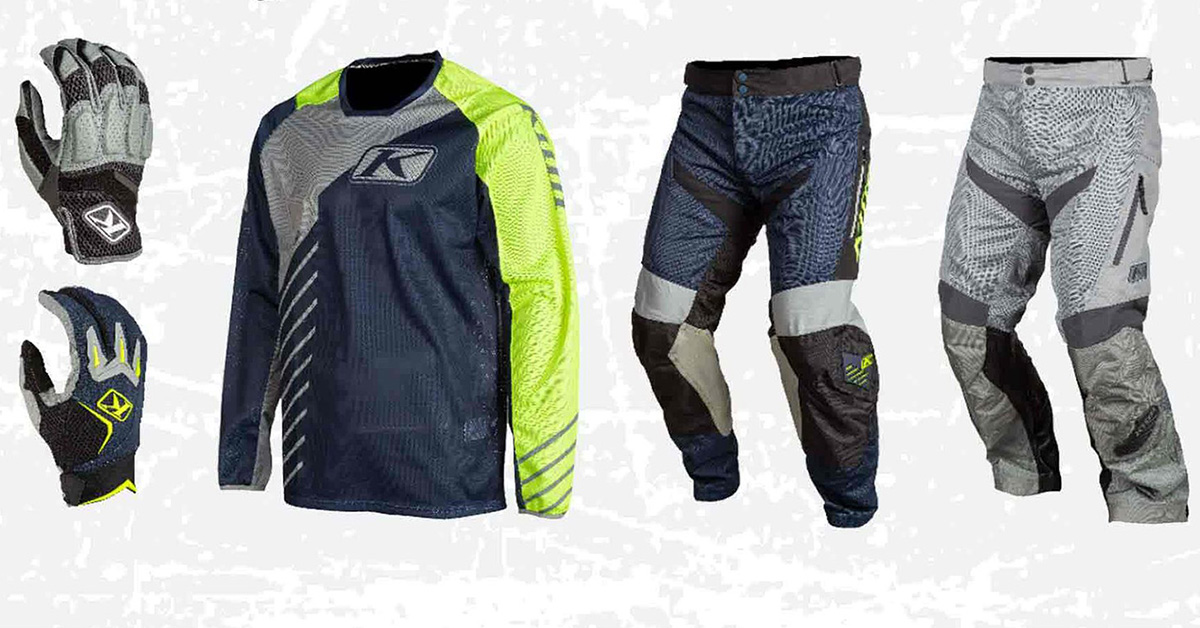 Klim Dakar Series
The centrepiece of the Klim off road range, the Dakar Series, is aimed at a wide range of riders from off road and adventure riding and designed to be a robust but comfortable gear set for all seasons.
The Dakar jersey features heavy duty mesh sleeves with a full length stretch panel and open mesh in the armpits for improved airflow and a handy zippered pocket in the upper arm.
The pants are built with a long venting zip for improved cooling and feature a zippered pocket to carry your valuables.
For 2020 Klim say the Dakar jacket (not pictured) has detachable sleeves together with updated, "streamlined fit" and ventilation to improve its performance on any off road riding conditions.
Klim Mojave Series
The Mojave series riding kit is based on the Dakar series but with added high-quality mesh for improved breathability to match the needs of those riding in high temperatures or working harder in enduro conditions.
Both the Mojave and Dakar series pants are available in under or over the boot style for extra comfort or depending on your preference.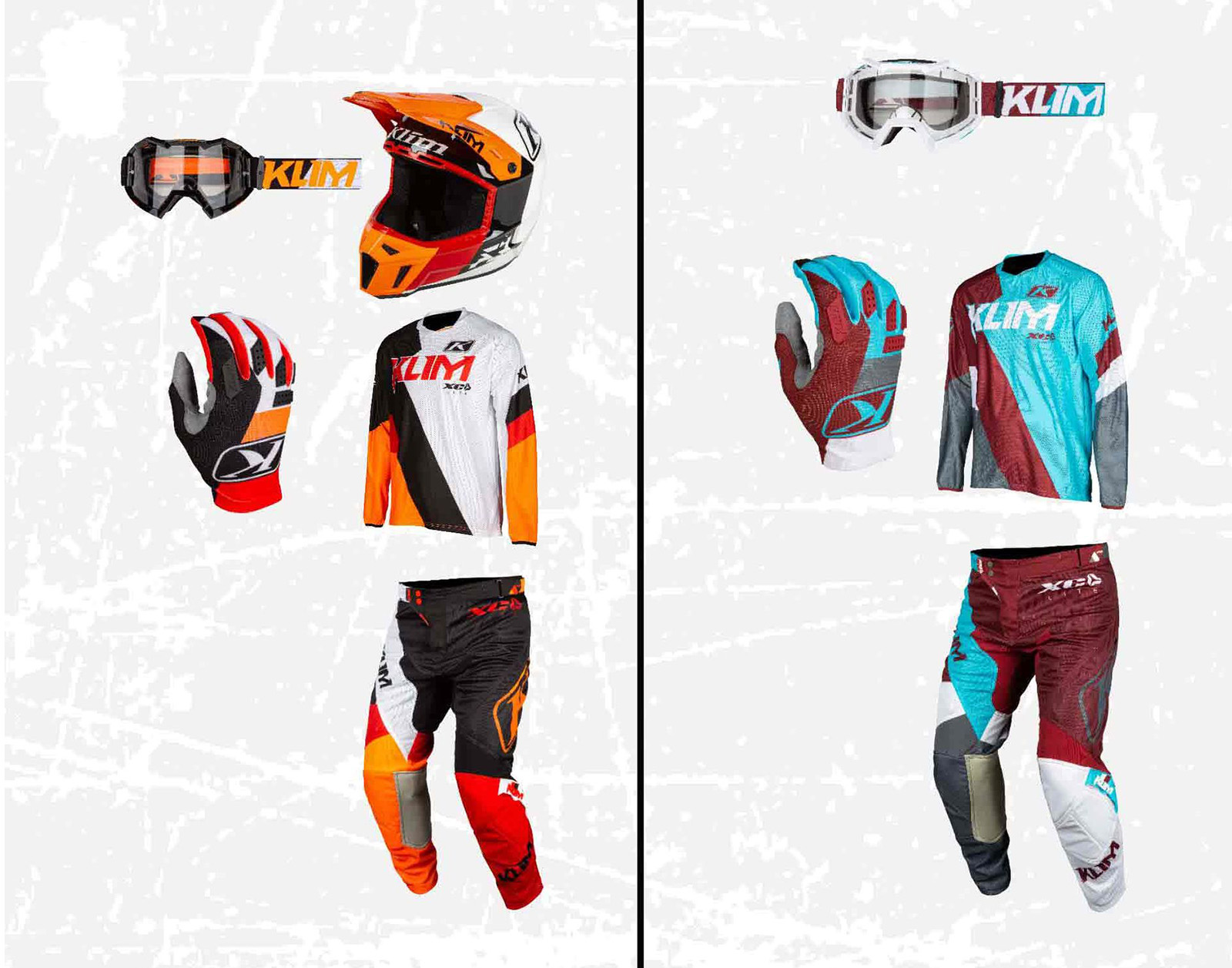 Klim XC Lite Series
The XC Lite Series is Klim's racing focused riding kit (we tested it in Florida summer heat and it sure works). Built from lightweight, durable and ventilated materials Klim claim's the gear "was born from rider feedback and an integration of the latest fabric technologies."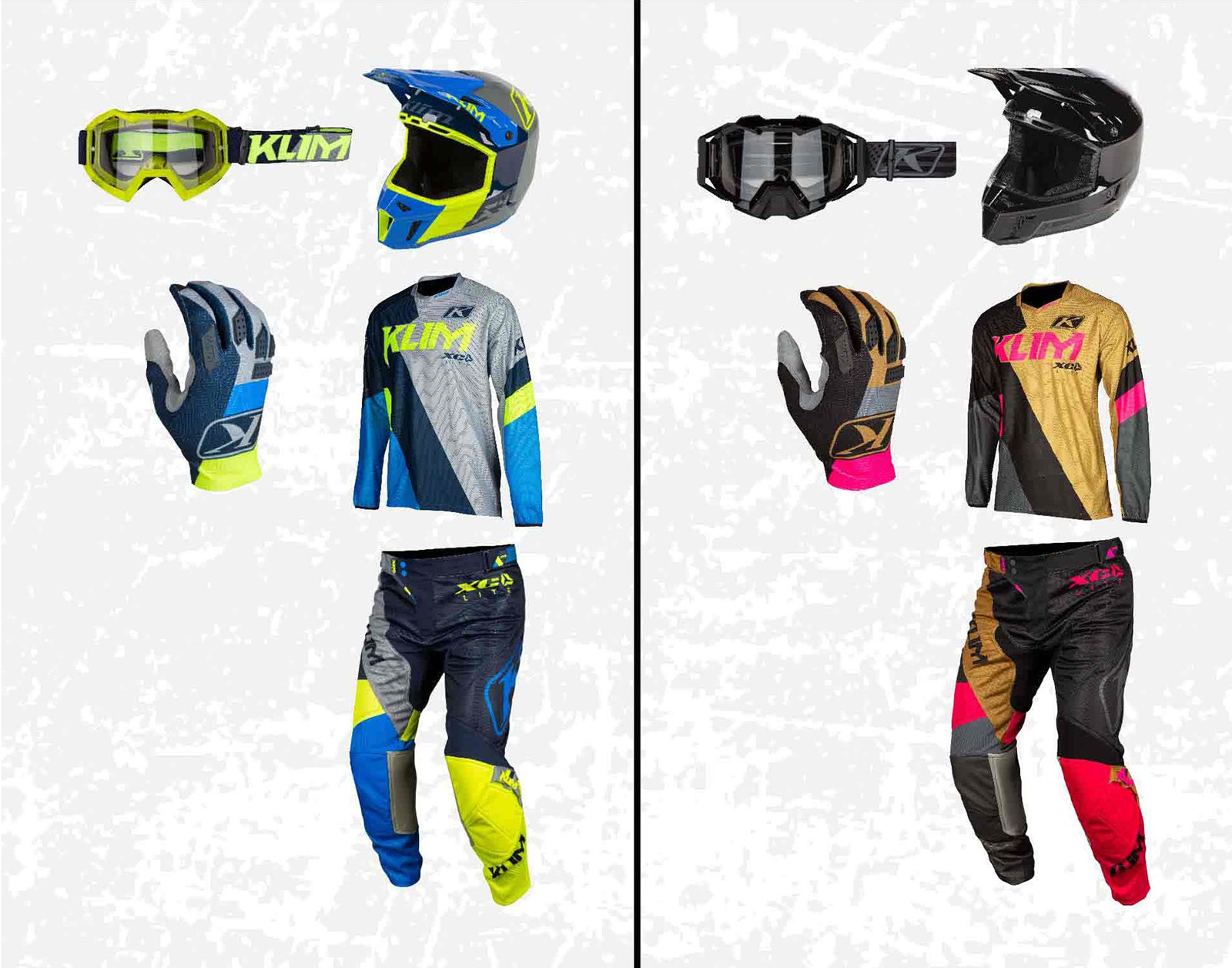 Klim offers the XC Lite series line for kids also.
Cost:
Dakar Series: Pants $189.99/€220, Jersey $69.99/€80, Jacket $249.99/€290
Mojave Series: Pants $169.99/€220, Jersey $59.99/€70
XC Lite Series: Pants $129.99/€150, Jersey $39.99/€45, (Kid's pants $/€115, Kid's jersey $22.39/€30)
More information: Klim.com