First look: New heritage edition Husqvarna enduro models
Husqvarna Motorcycles have announced a new line-up of "Heritage" Enduro and Motocross models equipped with classic Swedish inspired looks and just a few upgrades to the standard 2023 off-road range.
You might say "about time" Husqvarna put out some special edition bikes – that the full line up of "Heritage" TE two-stroke and FE four-stroke models announced here trade on the Swedish racing heritage should come as no surprise though.
Husqvarna say the new Heritage models are "competition-focused machines designed for racing at the highest level", in reality they are the same standard models made to look distinctly different – better we're saying – but with the addition of black anodised EXCEL rims and a blue seat.
Vintage Husky guys and girls will be saying it should have had gold rims instead of black but what about a seat cover with a white logo and a time card pocket?
2023 Heritage Enduro range technical highlights:
New Husqvarna Racing heritage graphics
New high-strength EXCEL alloy rims
Matching blue seat cover
Two-piece carbon fibre composite subframe weighing just over 1kg
WP XPLOR front forks and WP XACT rear shock
Two Electronic Fuel Injection (EFI) maps on four-stroke models plus Traction Control
Two selectable ignition curves and automatic fuelling adjustment on two-strokes
Progressive rear suspension linkage, shared with the Husqvarna motocross range
Pankl Racing Systems six-speed gearbox with enduro specific ratios
Michelin Enduro tyres as used by Husqvarna Factory Racing
In part the new Heritage line-up copies the KTM model for special editions – the Erzbergrodeo 300 TPI being super popular plus various 4T models in Europe and North America. It's good to see something fresh from Husky though and which pays tribute to all of Husqvarna's world titles including Billy Bolt in Hard Enduro and SuperEnduro plus the 15 FIM Motocross World Championship titles with Swedish racer Bill Nillson claiming the honour of taking their first in 1960.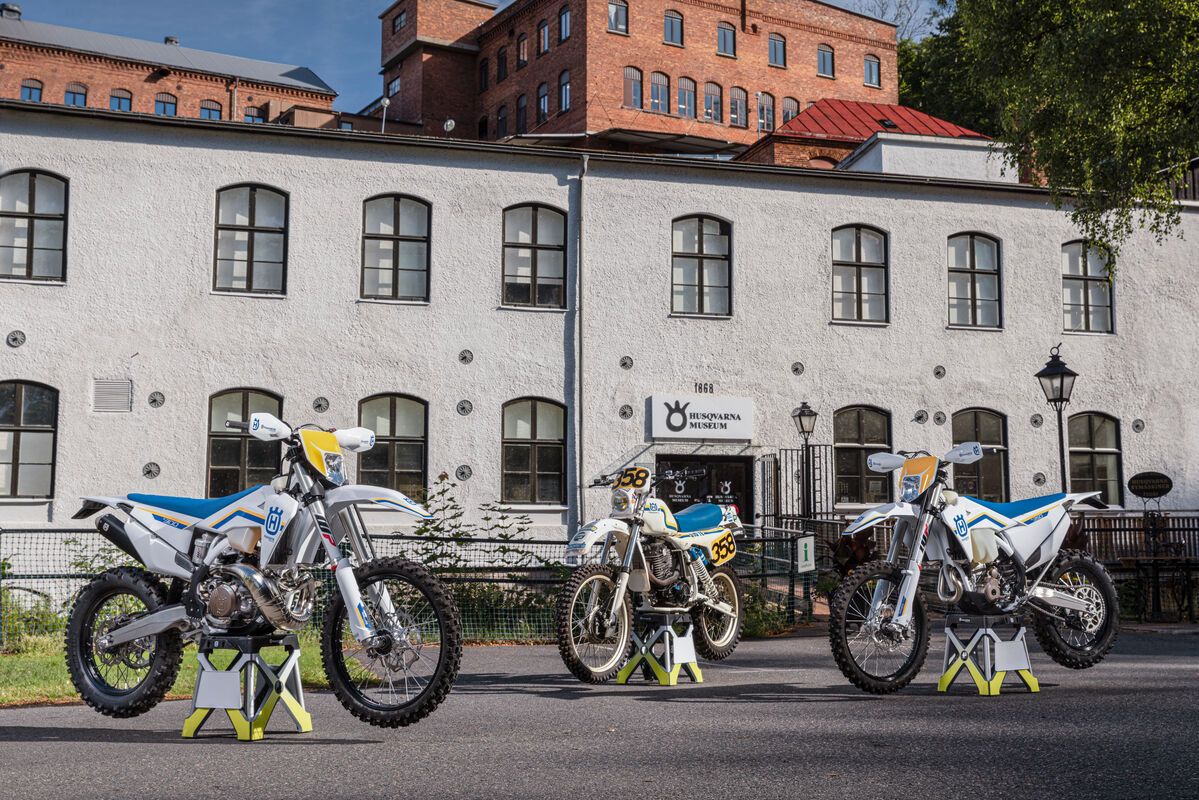 As ever, the range includes an extended list of parts in the Husqvarna 'Technical Accessories' catalogue which allows riders to upgrade performance, handling, and protection and bling the look. It includes competition-focused components such as triple clamps and wheelsets developed with Husqvarna Factory Racing, together with exhaust systems, sprockets, and protective parts.
Husqvarna also produced a range of matching apparel and riding gear including the Moto-10 Spherical Railed Helmet and Origin Shirt pictured and designed to match the Heritage bikes.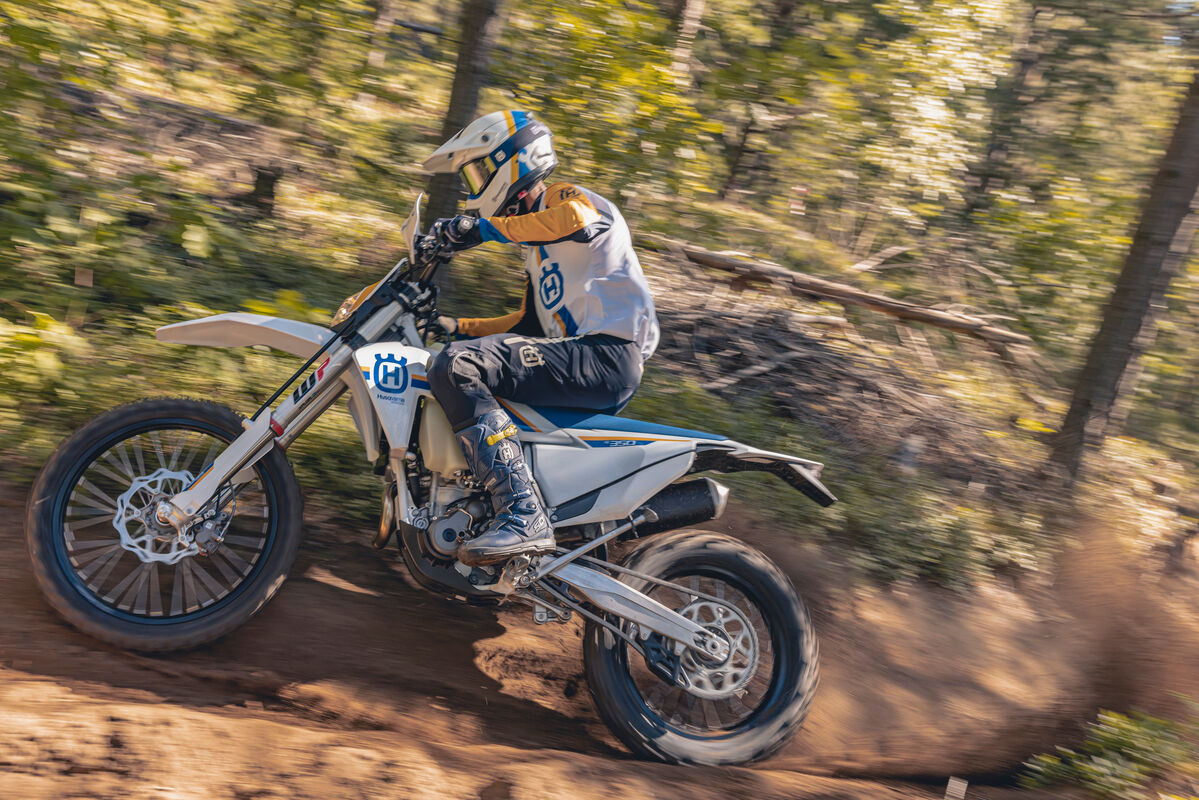 The Heritage models are available now worldwide in limited numbers at all authorised Husqvarna Motorcycles dealers. Details on pricing and availability may differ between countries.
More information: www.husqvarna-motorcycles.com
Photo Credit: Mercello Mannoni