First Look: Rieju MR Pro 125 – Minarelli four-stroke engine in new off-road model
Rieju has announced production of a new MR Pro 125, an entry-level enduro model completing the Spanish manufacturer's Hard Off-road range with a four-stroke 125 complete with a Minarelli engine.
Rieju expansion of its Hard Off-Road range is complete with this new MR Pro 125, a four-stroke model aimed at those who want to take their first steps in enduro (only requires A1 motorcycle license or B1 car).
Alongside some decent specifications for this well-priced 125 enduro model, the Figueres factory has incorporated a new engine from Minarelli, the Italian specialist also producing power plants for Yamaha and Fantic.
The engine is a liquid-cooled, four-valve, 125 four-stroke with six-speed transmission claiming 15 horses according to Rieju.
New Rieju MR Pro 125 technical highlights:
• New Minarelli 125cc engine, liquid cooling, 15 hp
• Ollé adjustable inverted fork (rebound and compression)
• Ollé mono-shock gas shock absorber with triple adjustment (preload, rebound and compression)
• Michelin Enduro tire
• Galfer Wave J.Juan brake discs
• Double diameter handlebar
• Full INOX exhaust and silencer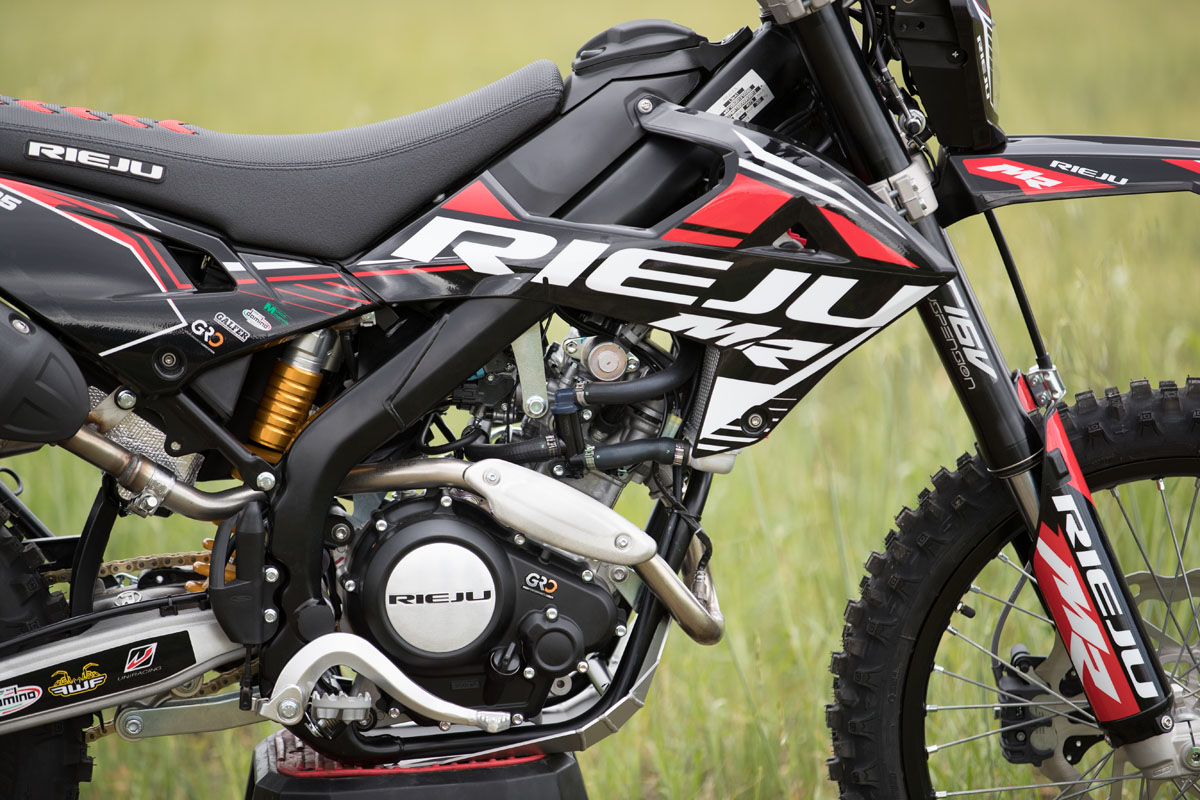 Good-spec 125 to get you into enduro
The MR 125 Pro is built around a high-strength steel perimeter, double-beam chassis and reinforced steel subframe, as well as the aluminium swingarm from its larger-capacity sisters in the Rieju MR range.
They boast an easy to ride bike with compact dimensions and moderate weight (although not specified in technical data), with a stable chassis set-up apeing it's bigger siblings.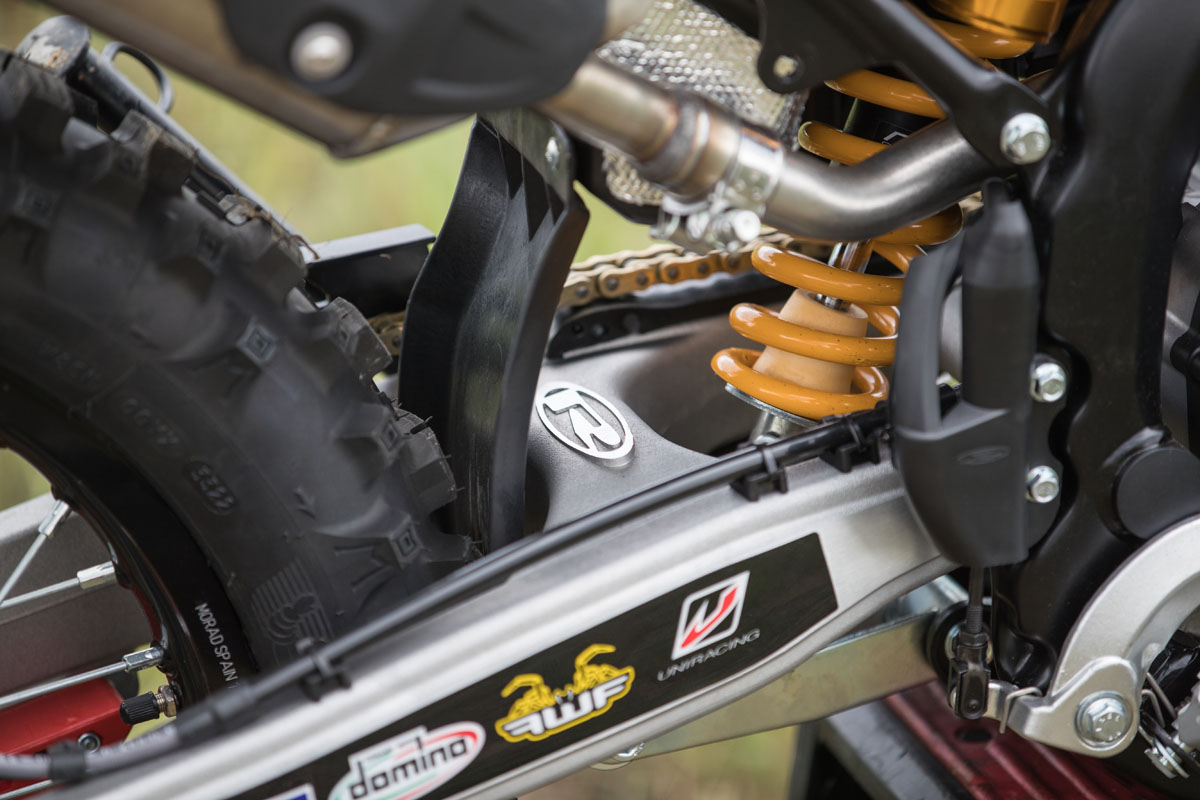 Rieju have opted for 41mm Ollé R16v adjustable inverted forks (rebound and compression) which they say allows a good range of adjustment depending on rider weight, riding style or preference. A mono-shock rear has a gas damper with triple adjustment (preload, rebound and compression) and rear PRS system.
Brakes at the front and rear feature Galfer Wave brake discs —the front one with J.Juan double-piston caliper and 300mm in diameter and the rear one a single piston with diameter of 200mm.
The new MR 125 comes complete standard equipment including LED rear light, FunnelWeb Filter, lockable fuel cap, digital dashboard panel with LCD display, Enduro S3 footpegs oversized red chain guide, aluminium triple clamps, double diameter handlebar, handguards, S3 anodized handlebar stops, skid plate and exhaust protector and Full INOX silencer.
The price in Spain is €5,659.17 (check with your importer for ROW RRP), for a 125 four-stroke that incorporates the Rieju Connect connectivity system, an application with a host of features including vehicle status, save and share routes, location info, make appointments with your dealer and 24-hour emergency service in case accident or fall.
More information: www.rieju.com