First Look: 2024 Beta RR enduro range – small updates developed by GP riders
Beta has announced its 2024 RR enduro range with Brad Freeman and Steve Holcombe aiding development of the two-stroke and four-stroke model line-up.
On the face of it the 2024 Beta RR (standard) competition enduro model range doesn't seem to have seen too much R&D. But a decent list of shared changes in aesthetics, suspension, radiator and seats, and specific such as engine bearings in the 300 2T and the incorporation of new electronics on the 4T range with traction control.
What about the KYB suspension we've been waiting for so long? There is no mention of it here in fact the bikes are sporting the ZF parts. Which means the higher spec, Racing models are more likely to feature KYB – we await the model announcement on those in the near future. It is no secret that the Beta Factory Racing riders have been running KYB suspension in competition this year, as reflected in Enduro21's interview with Brad Freeman.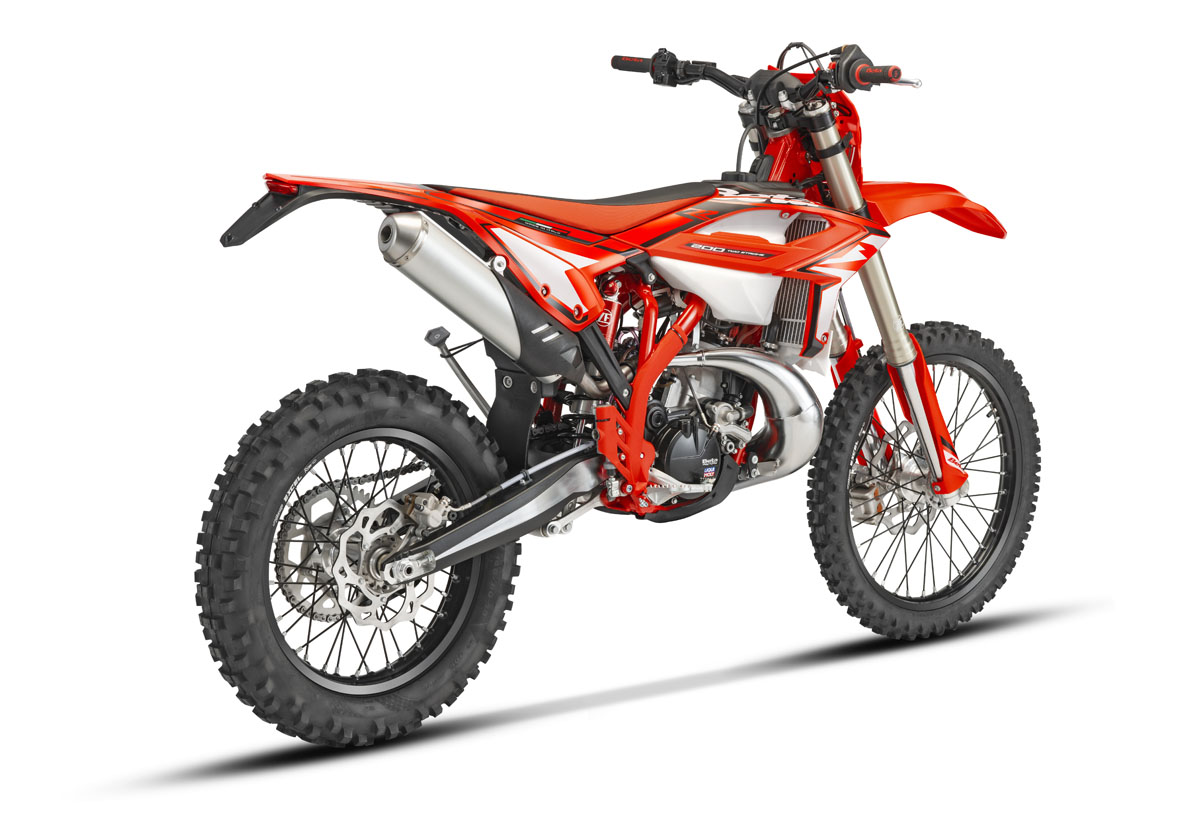 The Italian motorcycle manufacturer has just announced its a total of eight two-stroke and four-stroke models in the RR line-up, a comprehensive range by any measure. Beta explain changes are "to consolidate a higher level of the entire RR range" thanks to the close collaboration with Beta Factory Racing and their two champion riders, Steve Holcombe and Brad Freeman.
The highlights across the eight model Beta RR 2024 range:
Beta maintains the 125, 200, 250 and popular 300cc engines in the two-stroke range, the latter with new bearings in its engine, in addition to its usual 350, 390, 430 and 450 cc four-stroke.
Suspension: Beta has announced new lighter fork legs and a different machining, with greater flexibility, to achieve "a better softness in the absorption of irregularities and therefore a significant improvement in sensitivity and comfort."
Aesthetics: as expected, the 2024 models change their appearance compared to the previous year with a "simple and essential" look and "an aggressive, geometric and modern cut" as highlighted by Beta with a predominance of red and black and white lines for the black and white plastic, typical of this model, with protections and chassis in the characteristic Beta red that integrate perfectly.
Brakes: The front brake tube boot is now double crimped (top and bottom, previously bottom only) for better protection against the demands of enduro.
Radiators: the two-stroke 250 and 300 models and the entire four-stroke range incorporate new radiators, lighter and more robust, with profiled edges at the top to allow a greater turning angle and in turn better water circulation and refrigeration. They have been reinforced and have a new metal cap, more resistant and less exposed to shock.
Seat: the seat foam has received changes in its shape and density "to provide greater comfort to the pilot," they say.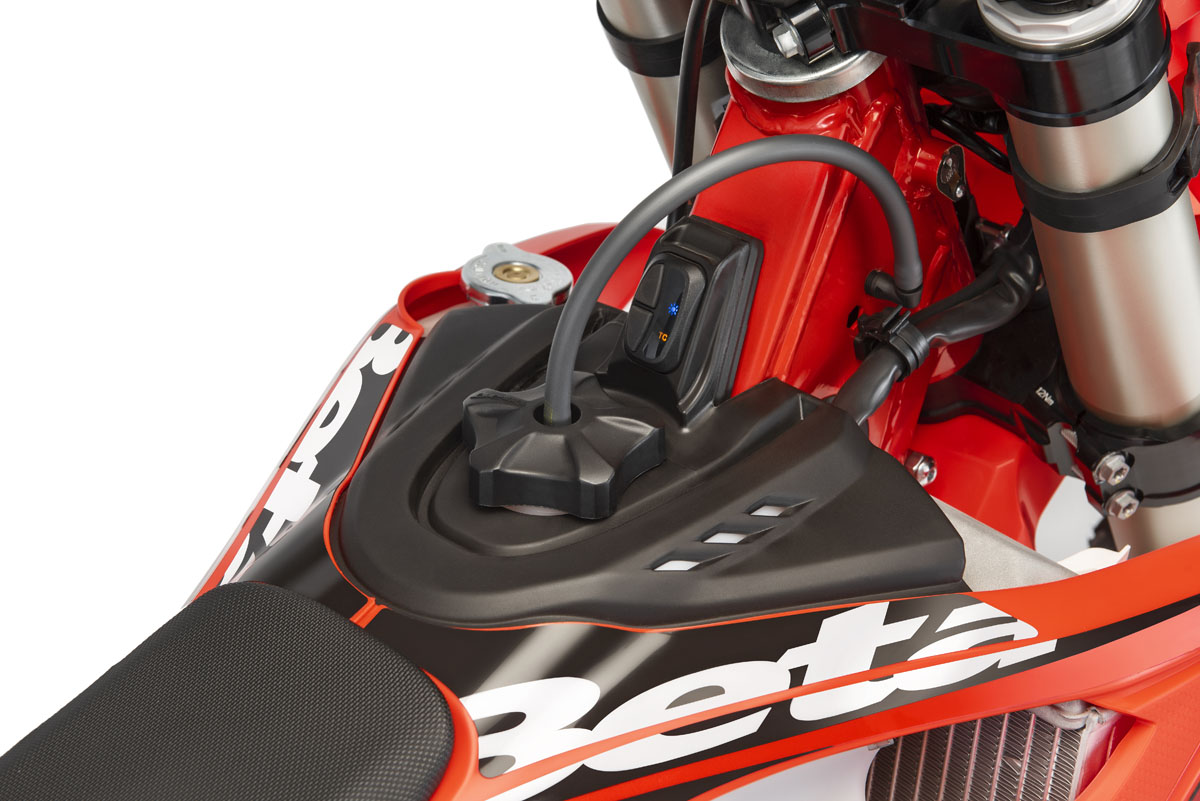 New bearings for the RR 300 2T: The 300 2T engine incorporates new bearings, more resistant and with higher performance, which improve the reliability of the engine.
RR 4T Traction Control: Beta takes a step forward by incorporating traction control into its four-strokes, with specific maps with more precise electronic intervention at specific moments to improve performance without becoming too invasive an aid they say.
New air box cover: The air filter box cover has changed design to improve air flow to the engine, to offer a better performance in the mid and high rpm and at the same time maintaining the low torque that had been achieved with the current exhaust manifold, which allows a linear power delivery throughout the curve.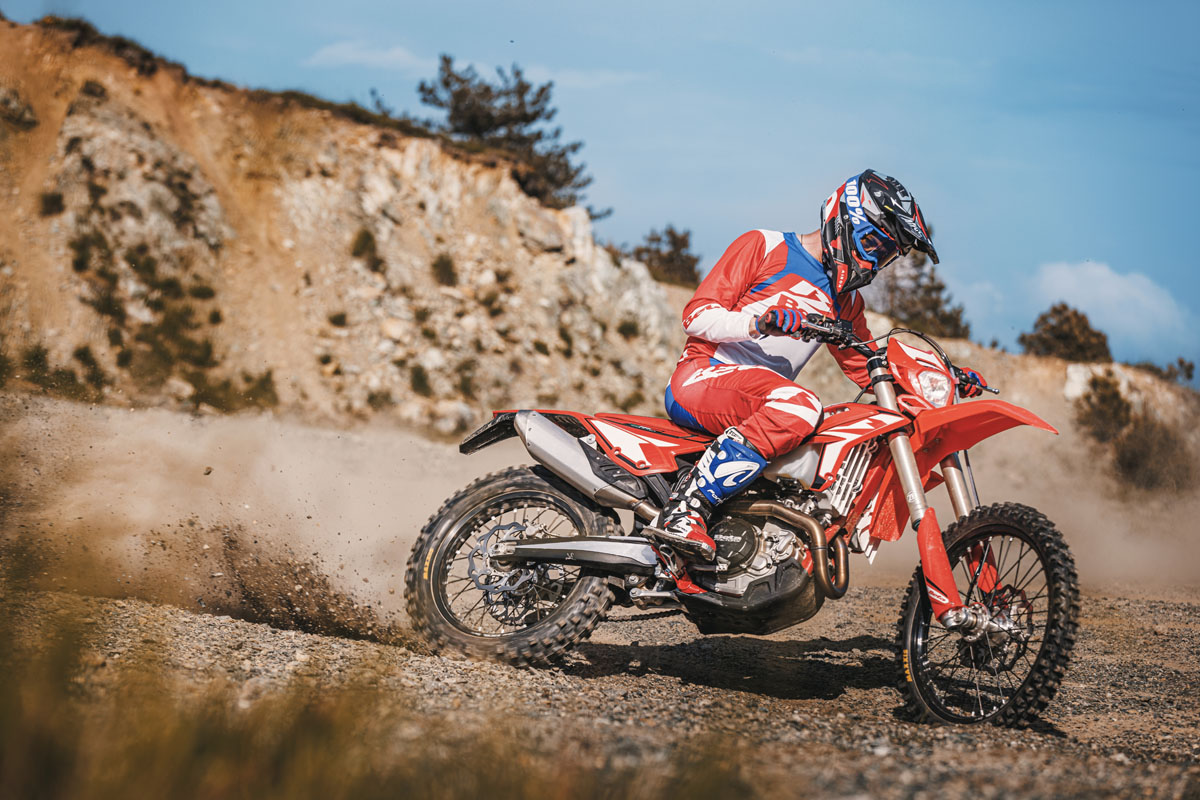 Beta has announced that its two and four-stroke Enduro RR 2024 models will be available from June at official dealers, although it has not yet announced the prices.
More information: www.betamotor.com