KTM Dakar 890 – fancy some classic colours on new Adventure bike?
With all the Rally fever going on right now, a UK-based KTM dealer has mixed some classic KTM Adventure bike colours and produced some very limited edition 890 bikes for sale.
This "Dakar 890" edition of KTM's middleweight adventure bike looks pretty saucy doesn't it? The Dakar Rally is in full swing and one KTM dealer says the event got them thinking (or reminiscing) about mixing the old and the new to create something a bit special.
Graphics company FMG help Chester KTM create what they call a homage to the original 990 Super Adventure from back in 2008 – we know, '08 doesn't seem so long ago from some of us!
It was a bit of an iconic model for KTM, from the height of their original Adventure bike line-up and heralding the behemoth that the model line-up now is.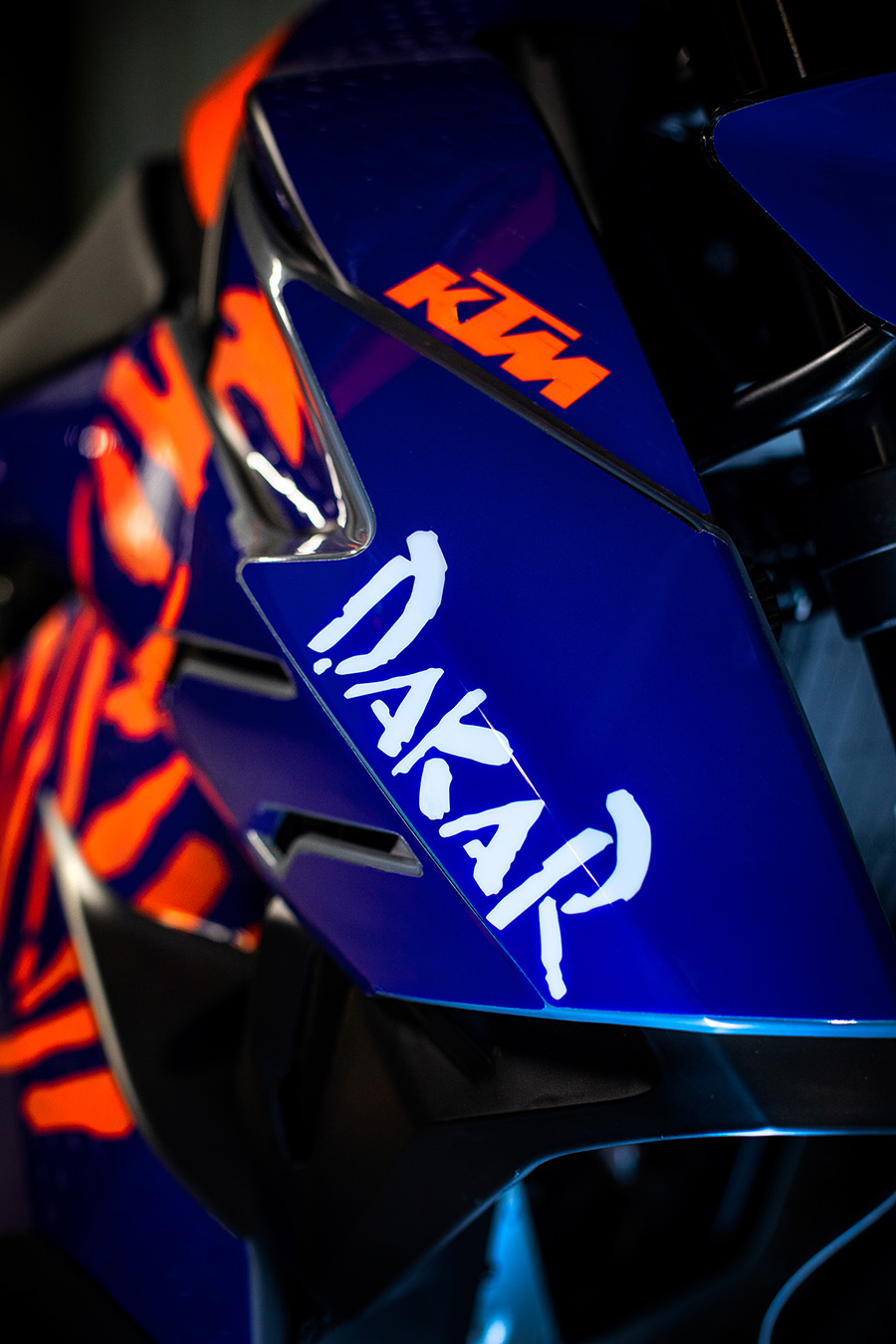 The team behind the Dakar 890 say they "couldn't resist the chance to share it with like-minded dune-hooligans". This bike is a limited edition, exclusive to Chester KTM and only 5 will be made so when they say only five will be made, they really do mean it.
The 890 includes the full tech pack normally costing over £750, heavy duty handguards, one piece seat and full graphics kit for £10,999.
More information: www.chester-ktm.uk or at what3words PINK.SHINY.DUNES - where you'll find details along with their GPS co-ordinates on the graphics kit.
Photo Credit: Bowen Photo Film