Pro Bike Gallery: Jarvis, Bolt and Gomez' 2021 Rockstar Husqvarna Hard Enduro two-strokes
First look at the Rockstar Energy Husqvarna Factory Racing TE 300i two-strokes which Graham Jarvis, Billy Bolt and Alfredo Gomez will race in the FIM Hard Enduro World Championship beginning this coming weekend in Portugal at Extreme XL Lagares, May 7-9.
All three of the Rockstar Energy Husqvarna Factory Racing riders say they will arrive at round one of the HEWC with plenty of preparation under their belts from the extended off-season.
Bolt and Gomez, a former WESS Championship winner and runner-up respectively, arrive fully fit for the season which will see them race solely on the two-stroke TE 300i machines.
"After such a disrupted season last year, I'm really looking forward to getting back to more of a regular schedule in 2021." Says Billy. "Obviously, I was disappointed that the SuperEnduro championship was postponed, but that's given me more time to prepare for the new FIM Hard Enduro World Championship. Overall, I'm feeling good physically and I'm really happy with the progress we've made with my bike."
Gomez meanwhile has been mixing up his training in the off-season but is looking forward to the focus on Extreme Enduro: "I'm healthy and thankfully haven't had any pre-season crashes so I can go into round one of the series fully fit." Explains the Spaniard.
"I've been mixing up my training a little – concentrating on the extreme side of course, but also doing more speed work on the motocross bike, too.
"With the championship being all extreme races, it should suit me very well and so I'm really looking forward to fighting for the title."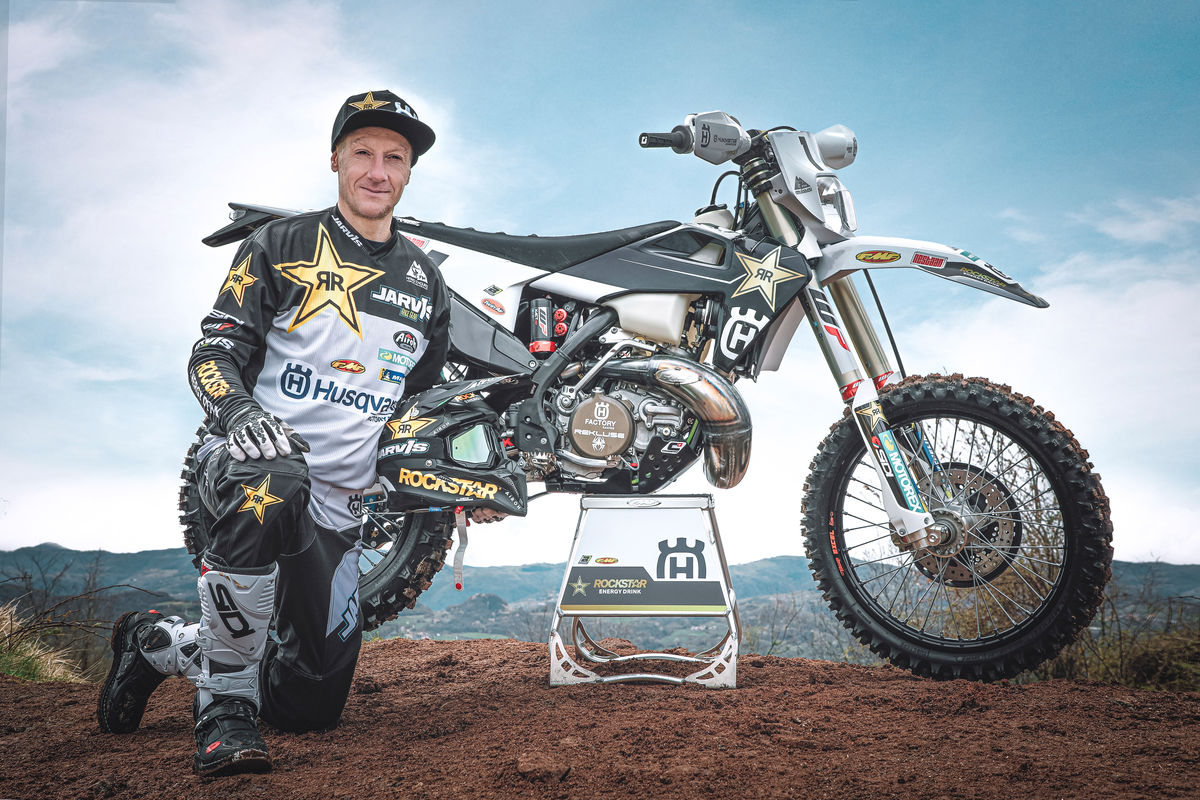 As for the grandmaster Jarvis, his off-season has contained a few less winter Extreme races than normal (in the UK Extreme Championship and events like Alestrem in France) but that hasn't stopped him from clocking up the riding hours.
"I've been training hard and have had a good winter in Spain testing in great conditions, so I think that will help." Says Graham. "Hopefully, this new format world championship will really suit me, I'm another year older but the championship is looking good to me, with some tough races – the classics and some new ones. The team is good as usual, Damo is working well, so now the plan is to just go out there and enjoy it."
Photo Credit: S Fleischer